Candiace Dillard Said She and Her Husband Chris Bassett Had a Huge Fight Before 'RHUGT'
Candiace Dillard's husband, Chris Bassett, is a busy man. On 'RHUGT,' Candiace said the couple can't see eye to eye about his new job.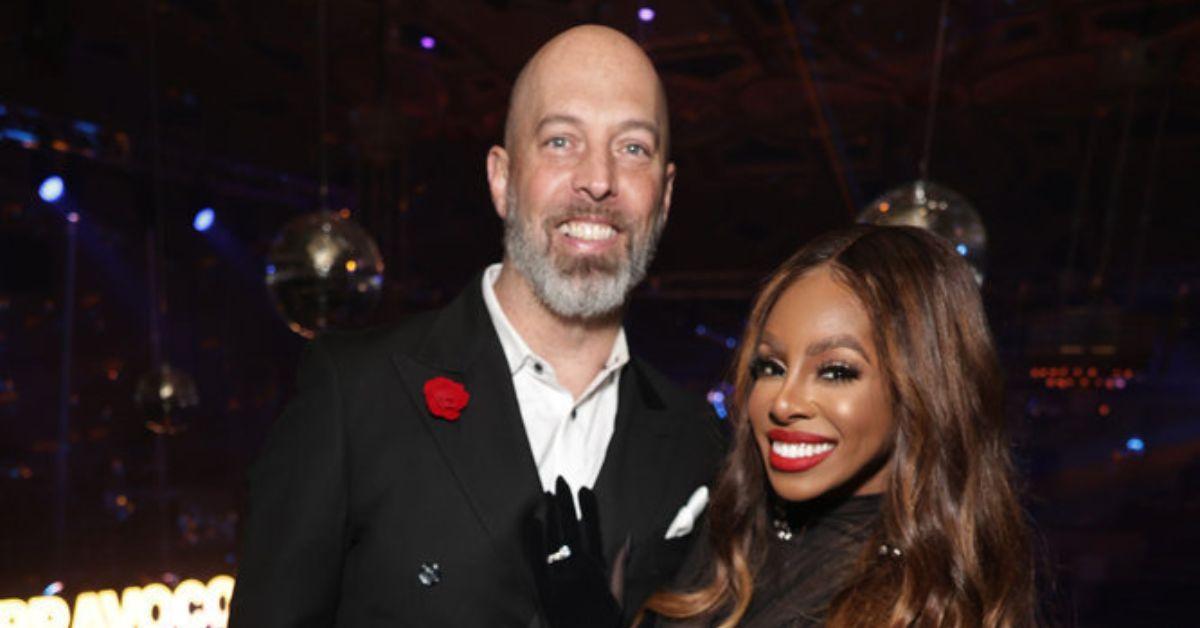 Article continues below advertisement
While they make it through the season, Candiace hinted trouble is brewing between her and her husband. The singer-songwriter referred to the couple's issues on Peacock's The Real Housewives Ultimate Girls Trip in Season 3. Here's what Candiace said about her husband on the Housewives All-Star show.
Candiace Dillard and Chris Bassett's marriage was in trouble before her leaving for 'Girls Trip.'
In July 2022, Candiace announced she would be joining seven other Real Housewives favorites in Thailand for a one-week getaway. The trip was exactly what Candiace needed after an explosive seventh season of Potomac.
Article continues below advertisement
Throughout most of the season, Candiace and her RHOP and RHUGT co-star Gizelle Bryant were at odds over Gizelle's comment about Chris. Gizelle told Candiace and their castmates that Chris made her feel "uncomfortable" when they were at the Season 6 reunion. Candiace felt Gizelle tried to make her husband look like a "predator" and believed the OG created a problem with Chris to gain more attention on the show.
Gizelle's accusations also deeply upset Chris. In January 2023, Candiace told Page Six her husband became "very ill" after the rumors surfaced. Chris also had plenty to say to Gizelle at the Season 7 reunion and told the former preacher's wife how her claims affected his relationship with his kids — Naia and Mateo.
Article continues below advertisement
Despite their rough year on the show, Candiace and Chris were united at Candiace's video release party in the RHOP Season 7 finale. However, when Candiace arrived in Thailand for RHUGT Season 3, the Hush star revealed she and Chris couldn't see eye-to-eye on an entirely different topic.
Article continues below advertisement
Candiace said on the show that she and Chris had a huge fight that she feared would end in divorce. She explained the couple disagreed over Chris's work schedule after the former restauranteur accepted a job requiring him to work nearly every day of the week.
Fortunately, Chris and Candiace seemingly resolved their issues when she returned from Thailand. Weeks before the RHUGT Season 3 premiere, Candiace shouted her man out on Instagram with a series of photos of them together in honor of Chris's birthday.
"My FAVORITE person!" the "Drive Back" singer wrote. "My heart. You are my home wherever we are. I love you to infinity and beyond! Happy Birthday, Swan!!!
Article continues below advertisement
Chris and Candiace have been married since 2018.
According to People, Chris and Candiace met while working together at a restaurant in Washington, D.C. They dated for nearly two years, and Chris popped the question in May 2017.
The couple tied the knot in August 2018, exchanging vows in front of 260 loved ones at D.C.'s Andrew W. Mellon Auditorium."When they opened the doors, I only saw him," Candiace told People.
"I was connected to Chris's eyes. And he was crying, so I was weeping," she continued. "There's an ugly cry moment where I had to stop and scrunch up my face. To be walking toward the man who is going to be your husband? That was such a powerful and incredible feeling."