Who Are Roseanne Barr's Children? Inside the Highly Controversial Star's Family
Roseanne Barr is nothing if not highly controversial. Behind her often offensive comments, who are the star's children? Read on for details.
While Roseanne Barr often makes headlines for doing and saying things that don't sit well with people, behind the scenes, the formerly canceled star has mothered five kids, and today, seemingly enjoys a close relationship with all of them.
Article continues below advertisement
Roseanne — who was fired from her reboot, later renamed The Conners — became a mother at the tender age of 18, and would go on to grow her family over the course of over 20 years. So who are the comedian and actor's children? Read on for details.
One of Roseanne Barr's children was adopted, and later reunited with her mom as a teenager.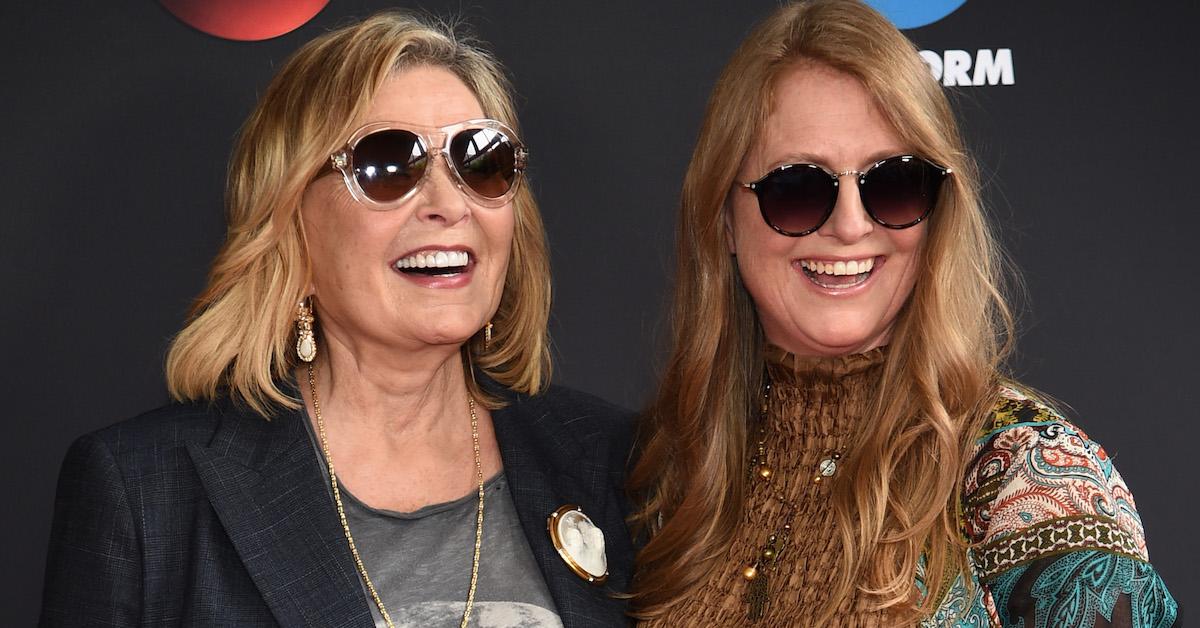 In 1971, when the former sitcom star was 18, she gave birth to a daughter named Brandi, and after struggling with the choice, decided to give the baby up for adoption.
In 1989, Roseanne revealed to People, "A tabloid called to tell me, 'We found your daughter.' I was stunned." She went on to reveal how angry she was about the tabloid interfering in her personal life.
Article continues below advertisement
However, as Roseanne also confided, "I had left information allowing [Brandi] to find me when she turned 21." She had informed her other kids — more about them in a moment — that her firstborn might try to find her.
"Then I panicked and hired a private detective to track her down rather than have her read about me being her mom in a tabloid, which is so dirty and sleazy," Roseanne said.
When the mom and daughter reunited, Roseanne recounted, "I turned around and felt this powerful magnet. We looked at each other, Brandi jumped out of her seat, and we started running toward each other. We embraced and wouldn't let go of each other, hugging and crying."
Article continues below advertisement
Today, Brandi is in her famous mom's life, and has a relationship with Roseanne's four other children, whom she welcomed with two different husbands over the course of two decades.
Roseanne Barr is a mom to four additional children — and a grandmother to seven grandchildren.
Roseanne married a producer, Bill Pentland, on her self-titled sitcom in 1974. They had three children together: Jessica, Jennifer, and Jake.
The former presidential candidate detailed Jessica's struggles with addiction at a young age.
Article continues below advertisement
"We weren't there for the kids," she told People about herself and Bill, whom she eventually divorced. "My older daughter, Jessica, who's 14, was drinking. She was sneaking out at night, taking my car, I had no idea. Why us? As a mother, I feel it was because I wasn't there, but the truth is, there's a real world out there the kids are in that's different from ours. It could have happened to anybody."
Meanwhile, Jennifer, who worked as a writer on the original Roseanne, alleges in her book, This Will Be Funny Later: A Memoir, that her childhood, which included multiple institutionalizations, was far from ideal, and that she was basically a pawn in her parents' divorce, as well as emotionally abused for being overweight.
Still, Jennifer reportedly enjoys a relationship with Roseanne today.
Article continues below advertisement
As for Jake, he has worked as a producer and editor for TV shows including Roseanne, as well as other projects that mom and son have collaborated on over the years, such as Roseanne for President.
And then there's Roseanne's fifth child. After a second marriage to True Lies alum Tom Arnold, the controversial star wed Ben Thomas, and they welcomed a son, Buck, in 1995 via IVF.
Today, Roseanne has seven grandkids, including Jennifer's five sons, and Jake's daughter.