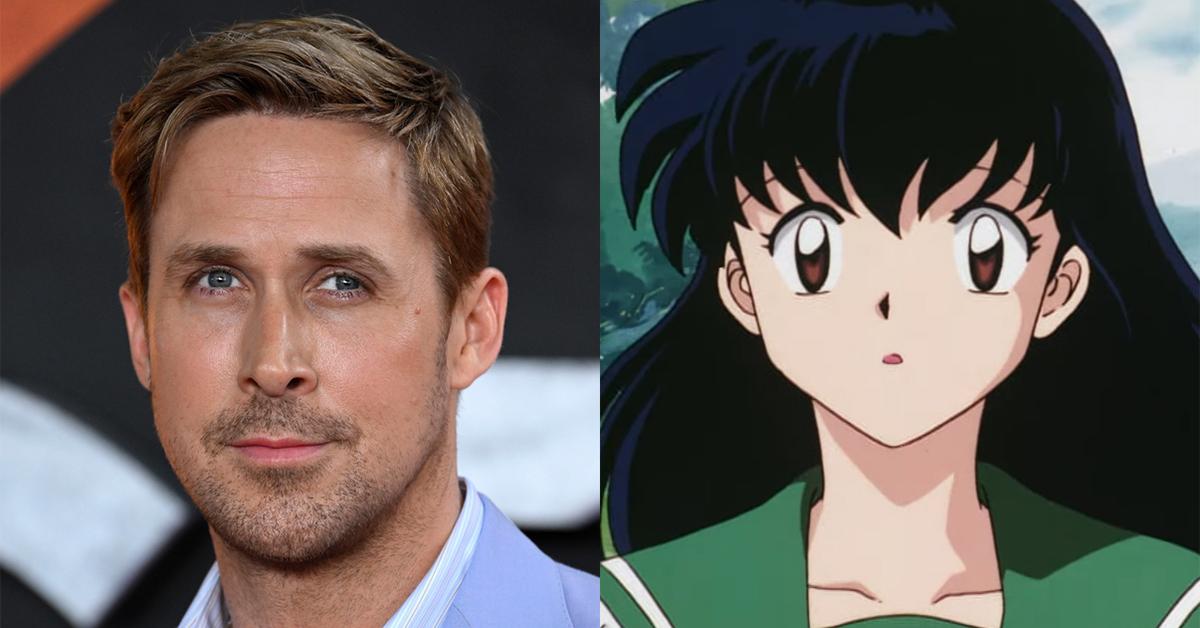 TikTok Is Reeling Over Ryan Gosling as an Anime Voice Actor — Here's the Truth Behind the Meme
Is Ryan Gosling really an anime voice actor? A new viral TikTok claims that the Hollywood actor has voiced several anime characters. Here's the truth.
Aside from his many notable film roles and award nominations, actor and heartthrob Ryan Gosling has long been subject to internet memes dating back to 2010. The 42-year-old actor is well known for starring in films like The Notebook, Drive, La La Land, and will soon appear in 2023's Barbie film as one of many Ken dolls. However, the internet knows him for being a feminist icon, being an unofficial part of an Easter Egg hunt, and hating cereal so much that he bats it away on Vine.
Article continues below advertisement
For the most part, Ryan takes these jokes in stride. In 2015, Ryan famously responded to the cereal meme by eating a bowl of cereal for the platform to honor the memory of the deceased Ryan McHenry, who created the meme.
Nevertheless, Ryan Gosling has always somehow snuck his way into being part of some hilarious memes.
These days, people on TikTok "recognize" him as the voice actor behind some of our favorite waifus from popular anime series. Let's break down the latest viral Ryan Gosling meme.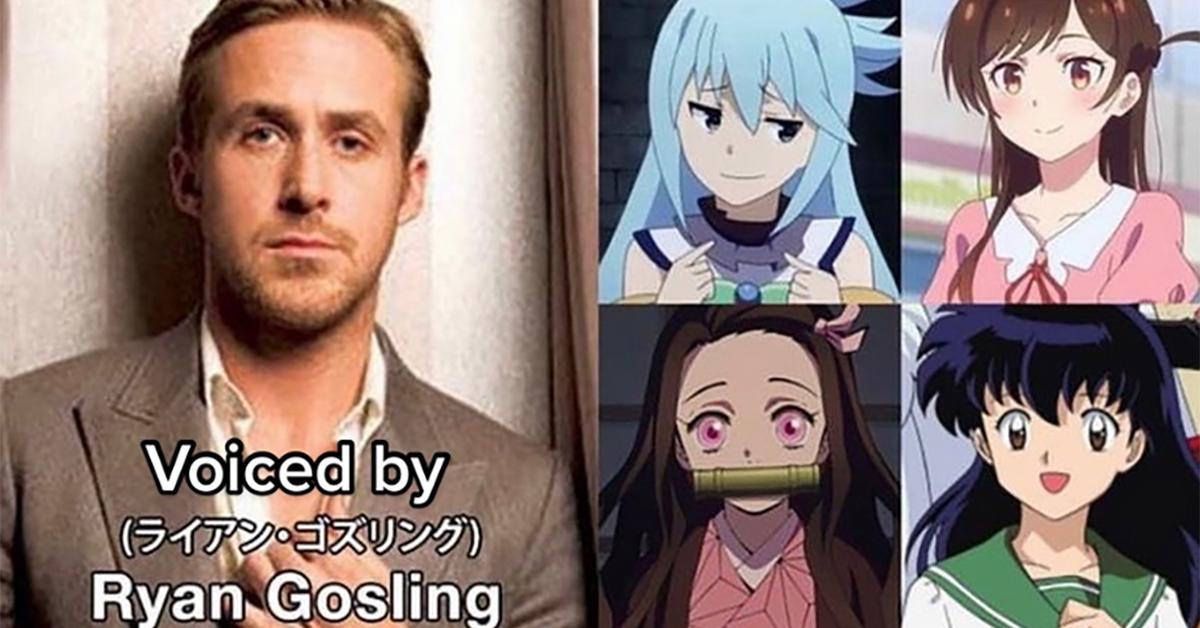 Article continues below advertisement
Ryan Gosling is apparently an anime voice actor now. Here's what's really going on.
In mid-April 2023, TikTok user @guzzlingguzma — who primarily posts anime-related content to their 14.6k followers — uploaded a video to their account seemingly calling out fans for their taste in particular anime waifus.
The slideshow TikTok unfolds in three parts, asking viewers "Is she hot? Or is she just... voiced by Ryan Gosling?"
The third picture reveals a mock-up of a BehindTheVoiceActors.com bio which credits Ryan as having voiced several popular female anime characters.
According to this now-viral TikTok, Ryan has allegedly voiced Aqua from KonoSuba, Kagome Higurashi from InuYasha, Saber from the Fate series, Himiko Toga from My Hero Academia, Mikasa Ackerman from Attack on Titan, and Nezuko from Demon Slayer among several others.
In the caption, @guzzlingguzma calls Ryan Gosling one of their favorite voice actors of all time.
Some folks in the comments are completely dumbfounded to discover that Ryan supposedly voiced all of these ladies from various anime.
Article continues below advertisement
To be perfectly clear, though, of course he didn't voice any of these characters. The TikTok was simply a joke on OP's part to very take the Hollywood actor and blatantly and falsely him with these roles. In fact, he not only doesn't voice them, but the characters displayed are completely random. Most, if not all of the characters listed as part of Ryan's fake anime filmography have completely different voice actors in both the Japanese and English dubs.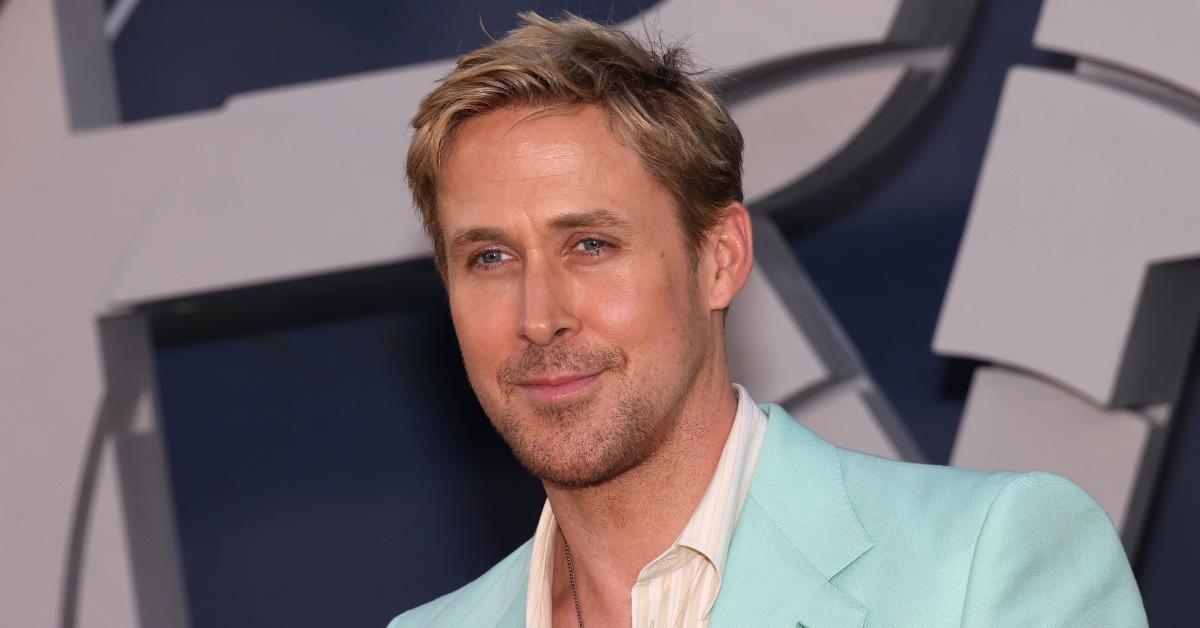 Article continues below advertisement
Funnily enough, however, there are as many people who believed the TikTok for a second as there were people who were aware of the joke. One person commented: "Ryan Gosling best waifu!!" while another user wrote "MY LIFE IS A LIE," suggesting they might have believed the TikTok.
To their credit, even @guzzlingguzma commented stating "Some of y'all took this way too serious" in response to people who believed their meme.
Either way, Ryan Gosling has officially retained his meme status in the 2020s as TikTok's newest waifu.