Surprise! Colin Jost and Scarlett Johansson Have Welcomed Their First Child
Scarlett Johansson and Colin Jost just welcomed their first child together (it will be the actress's second baby). But when was the baby's due date?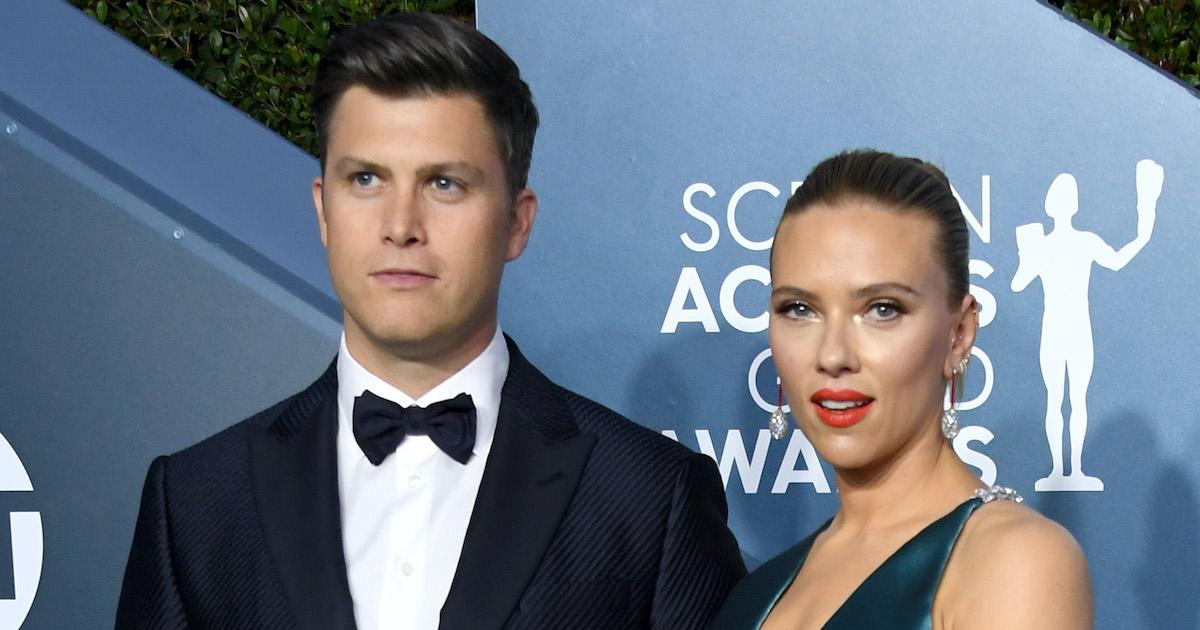 It looks like Scarlett Johansson and Colin Jost have an update in their own marriage story!
The Academy Award nominee and her Saturday Night Live "Weekend Update" anchor husband just welcomed their first child together. The exciting news comes less than a year after the power couple first swapped vows, and after Scarlett notably kept a low public profile while promoting Black Widow.
Article continues below advertisement
The baby is Colin's first child and Scarlett's second. She shares a daughter named Rose Dorothy Dauriac, born in 2014, with her ex-husband Romain Dauriac.
Though sources have shared the news publicly, the duo themselves have been tight-lipped about the pregnancy — until now.
Keep reading for the refresher on Scarlett and Colin's love story, and to find out when the actress gave birth.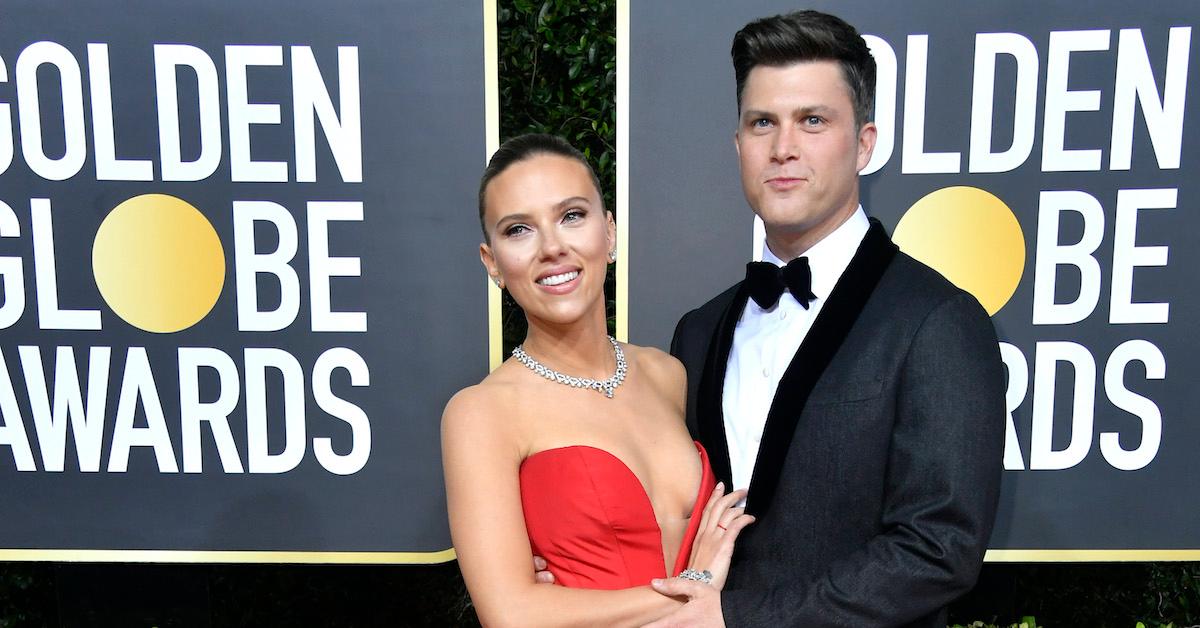 Article continues below advertisement
Colin Jost and Scarlett Johansson got married in 2020.
The A-lister met her comedian husband in 2006 when she first hosted SNL. Sparks didn't fly for the two in a romantic way until the Marriage Story star returned to the NBC variety show to host for the fifth time in March of 2017.
Her fifth hosting gig happened just a few months after she filed for divorce from Romain. Colin was also single, as he was last publicly linked to Rashida Jones in 2013.
Two months later, Scarlett and Colin were seen packing on the PDA with each other at an after-party for SNL. The two began making public appearances together shortly thereafter, but they didn't make their red-carpet debut as a couple until April of 2018.
The Harvard alum ultimately popped the question with a pear-shaped diamond, and Scarlett's representative confirmed that the couple was engaged in May of 2019.
Article continues below advertisement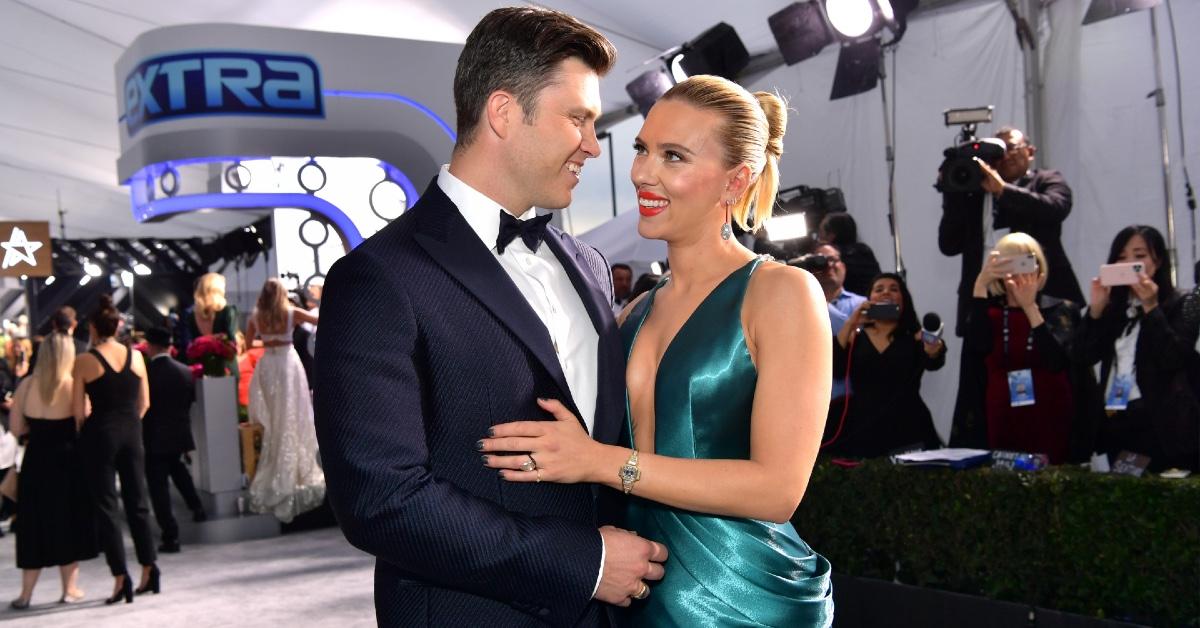 In December of 2019, while Scarlett was leading SNL for the sixth time, she referred to Colin as "the love of my life."
During the pandemic, in October of 2020, Scarlett and Colin wed in an "intimate ceremony" that followed COVID-19 protocols. The news of the nuptials was confirmed by the Meals on Wheels Instagram account. The union marked Scarlett's third trip down the aisle (and Colin's first), as she was previously married to Ryan Reynolds before Romain Dauriac.
Article continues below advertisement
When was Scarlett Johansson's due date?
At a standup performance in August 2021, Colin Jost explicitly confirmed the pregnancy news after months of rumors. Fans thought that after the couple confirmed their news, it would be easier to discern a due date.
While performing in Connecticut, Colin revealed, "We're having a baby, it's exciting."
Article continues below advertisement
One source did tell Page Six in July 2021 that Scarlett was getting toward the end of her pregnancy, and that she would likely be delivering the baby in the very near future.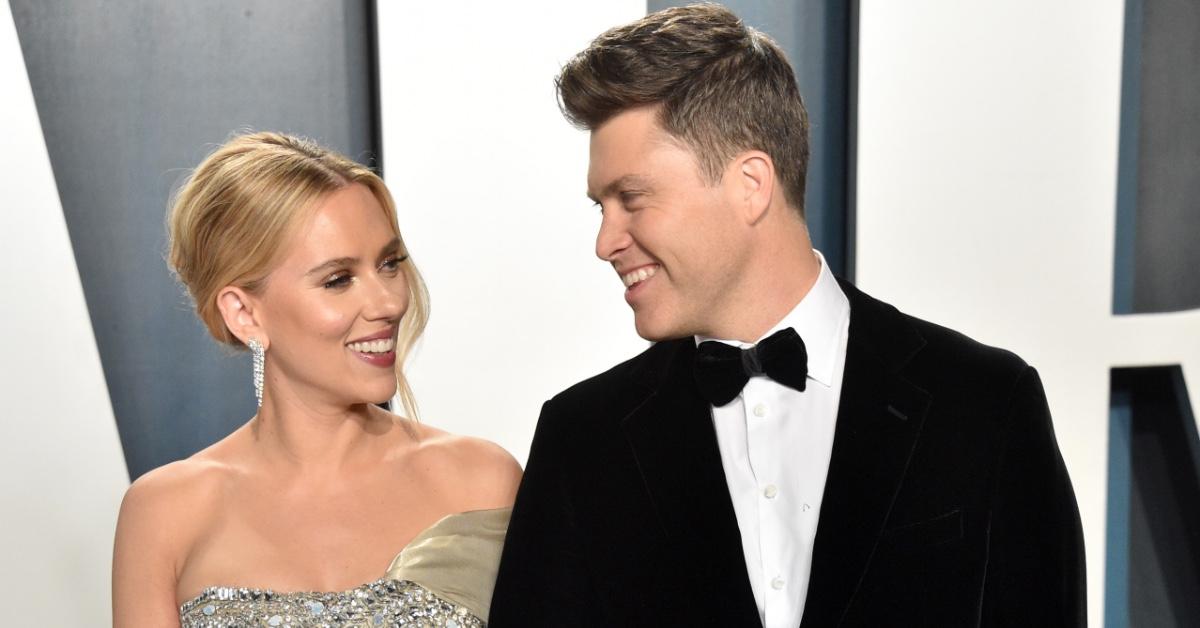 Article continues below advertisement
But it looks like Scarlett was due sooner than expected!
In an Aug. 18, 2021, report from Deadline dissecting Scarlett's Disney lawsuit, former Variety writer Mike Fleming Jr. revealed that at the time of Disney's statement on the lawsuit, Scarlett was actually in labor. By that logic, Scarlett would've had her baby on July 29, 2021.
"But did you know, Peter, that when Disney issued that abrasive statement questioning her lack of sensitivity or even recognition of the pandemic, and noting her $20 million Black Widow paycheck, that Johansson was at that moment in the hospital in labor, having her and Colin Jost's first child?" Mike remarked, shocking readers everywhere.
Article continues below advertisement
Colin posted to Instagram on Aug. 20, 2021, to confirm the happy news. "Ok ok we had a baby. His name is Cosmo, and we love him very much." The star also asked for privacy and hilariously directed any comments to his "publicist" Michael Che.
Article continues below advertisement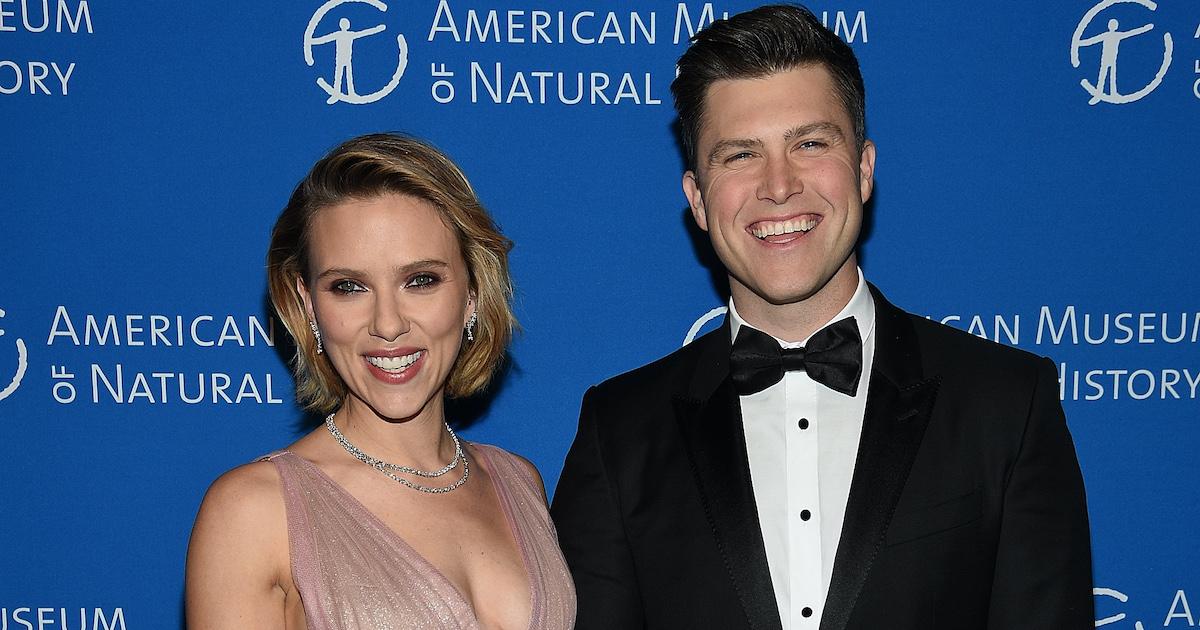 While fans are happy the family is together and safe, it does seem like someone stole a little bit of their thunder. Hopefully, someday soon, fans will get the full story from the new parents.
Black Widow is out in theaters now.