Shakira Was Reportedly Spotted Moving Her House After Her Breakup — Here's the Actual Truth
Shakira was reportedly seen moving her house off of her ex's land shortly after their breakup. Here's what's really going on there.
You might have heard of Howl's Moving Castle, the animated film in which a quirky magician lives in a giant home that can literally move on its own. Well, plenty of folks seem to believe that Shakira has been doing the same thing with her own house amidst her ongoing separation drama.
The popular Colombian musician has been active for over 30 years and has seen multi-platinum success throughout her career. She has also previously served as a judge for the US singing competition show, The Voice.
Article continues below advertisement
However, as popular as she is for her music, she's also known for her messy breakups. She was previously in a 10-year relationship with Argentine lawyer Antonio de la Rúa from 2000 to 2010. He would later file a lawsuit against her for terminating their business partnership for $100 million, which was ultimately dismissed.
In 2011, she kicked off her most recent relationship with Spanish football player Gerard Piqué.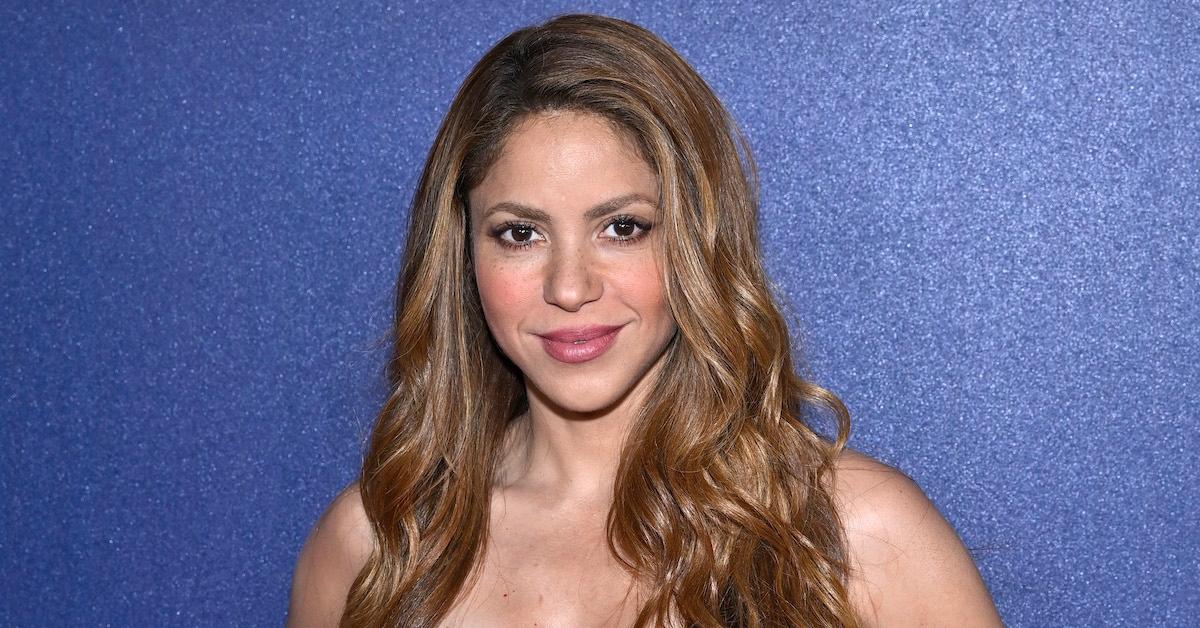 Article continues below advertisement
Though they have several children together and were listed as a strong power couple by Forbes, they separated after 11 years in June 2022.
As one might expect, the end of this relationship also hasn't been pretty, but people on the internet have been buzzing about Shakira supposedly moving her whole house off of Gerard's property amidst the separation. Did she really pull out all the stops over this breakup to go this far? Here's what we know.
Was Shakira really caught moving her house away from her ex?
On Feb. 3, 2023, TikToker @meganmota posted a video that allegedly shows Shakira having hired a major moving crew. Supposedly, they were "taking her house that she bought on Piqué's land" and loading it onto a truck to move it somewhere else. Though many in the comments section are having a ball with how extra Shakira appears with this gesture, this didn't actually happen. As of this writing, there is no concrete evidence pointing to the fact that she moved a whole house over her separation.
Article continues below advertisement
Believe it or not, though, this wouldn't be the weirdest thing she's been said to do over her separation from Gerard. In mid-January 2023, Daily Mail reported that Shakira began building a wall in order to separate her Barcelona house from her former mother-in-law. She reportedly even set up a live-size spooky witch doll on the balcony over her home aimed at her mother-in-law's house.
Though not home-related, she also recently released a diss track aimed at Gerard and his new rumored lover.
Article continues below advertisement
Folks on Twitter believe this gesture to be real.
Whether or not Shakira actually went off this hard, people on Twitter seem to be eating it up. @wyntermitchell tweeted the initial TikTok with the caption: "Shakira physically moving the house from her ex's land is a level of petty I can only aspire to."
Plenty of folks echo this sentiment, relishing in Shakira's pettiness, exaggerated though it may be.
Though folks have confirmed that this isn't Shakira's house, let alone that she went and moved the whole thing, people are all too accepting of the reality that she took her house and pushed it somewhere else.