Shannen Doherty's Net Worth in 2023 May Shock You — Find Out How Much She's Worth
Shannen Doherty's personal life is often in the headlines. She has continued to have an impressive net worth as of 2023, years after her TV success.
Actress Shannen Doherty has gotten major publicity in recent years primarily for her brave battle with cancer, and since the announcement that she has started divorce proceedings against her husband Kurt Iswarienko. Meanwhile, the star has continued to have an impressive net worth.
Article continues below advertisement
Shannen first made her acting debut in 1981 in the short-lived NBC show Father Murphy, and would go on to make her film debut one year later in the movie The Secret of NIMH.
She has continued to maintain a decent net worth, years after starring on Beverly Hills, 90210 and Charmed. Although it may not be as big as people may think, her net worth is still very impressive. With that in mind, let's get into it.
Shannen Doherty's net worth primarily comes from her acting career.
The actress made a name for herself in the early 1990s starring as Brenda Walsh in the hit teen drama series Beverly Hills, 90210. Only starring in the first four seasons, she made a television show comeback in 1998 for her role as Prue Halliwell in Charmed, which she portrayed for three seasons.
Article continues below advertisement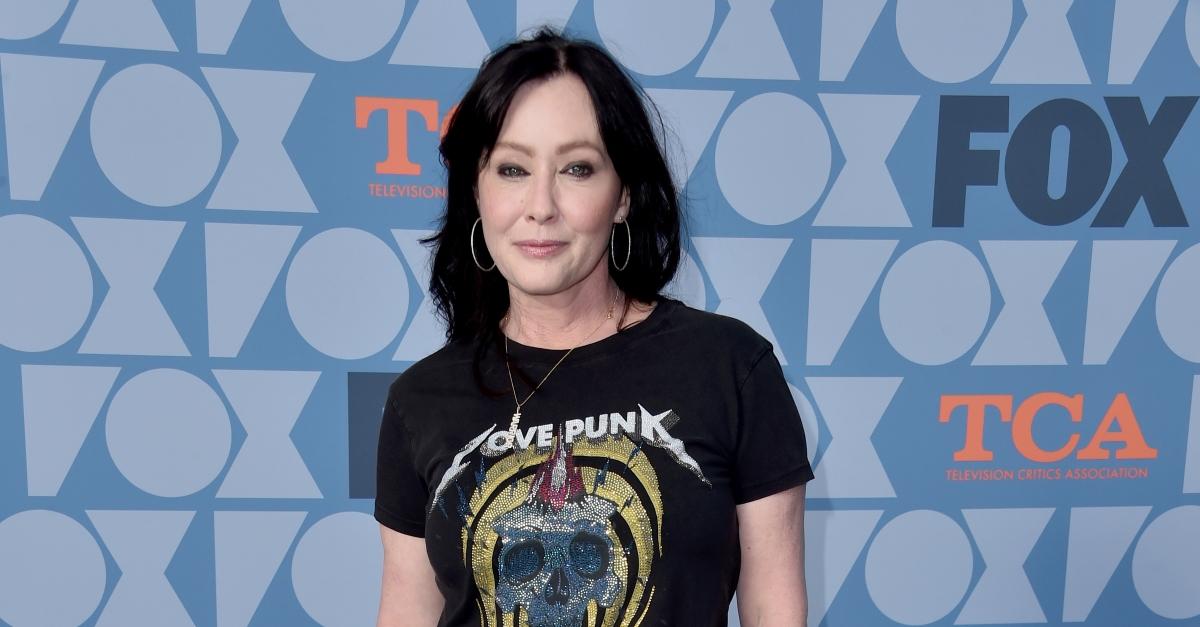 So what is her net worth as a result of this success? It's enough for her to retire on — maybe. Indeed, Shannen is worth $5 million, but that number may change with her impending divorce.
Article continues below advertisement
Shannen Doherty is an actress best known for her roles in films such as Girls Just Want to Have Fun and Heathers, and television shows like Beverly Hills, 90210 and Charmed.
Birth date: April 12, 1971
Birthplace: Memphis, Tennessee
Birth name: Shannen Maria Doherty
Father: Tom Doherty
Mother: Rosa Doherty
Marriages: Kurt Iswarienko (2011-2023, separated), Rick Salomon (2022-2003, annulled), Ashley Hamilton (1993-1994)
Education: Heritage Christian School (formerly Los Angeles Baptist High School)
It's worth noting that her acting downfall began during her time spent playing Brenda in Beverly Hills, 90210 due to her behavior on the set. The same goes for her time on Charmed, during which there was drama between her and co-star Alyssa Milano.
As a result, Shannen has been labeled as a "bad girl," and while she continues to act, that nickname stuck with her for years.
Article continues below advertisement
Shannen Doherty's net worth may change following her divorce filing in 2023.
Shannen and Kurt have been separated since January 2023, and TMZ confirmed that it was Shannen who initiated the split.
"Divorce is the last thing Shannen wanted. Unfortunately, she felt she was left with no other option," Shannen's rep told TMZ. "You can contact Kurt's agent, Collier Grimm at PICTUREKID as she is intimately involved."
Although hinted at, it is unclear what the reason behind their separation is, but Shannen is asking for spousal support, and for support to not be awarded to Kurt. There was also no prenuptial agreement. The two do not have any children together.
A post on her Instagram shared the same day as her divorce news read, "The only people who deserve to be in your life are the ones who treat you with love, kindness and total respect."
Shannen Doherty's net worth could be bolstered due to her many acting projects.
Shannen, who still actively promotes her 1990s role as Brenda, is set to appear in the films How to Make a Deal with the Devil and Bukowski.
In early 2023, the actress said she was "feeling great" after enduring stage 4 breast cancer treatments.