Shayne and Chloe Surprise 'Perfect Match' Fans by Coupling Up — Are They Together Now?
Are Shayne and Chloe together after 'Perfect Match'? They're one of the couples at the end of the season, but Shayne goes through multiple matches.
Spoiler alert: This article contains spoilers for Season 1 of Perfect Match.
Sometimes, you have to go through a lot of partners to figure out who is really the perfect one for you. Since Shayne has been on his fair share of dates in Perfect Match, it's hard to imagine how serious he really is about Chloe by the end of the season. But they are one of the couples left in the finale, so are Shayne and Chloe still together after Perfect Match?
Article continues below advertisement
In the finale, which dropped on Netflix on Feb. 28, the cast votes on which of the remaining couples is the perfect match. In the end, Dom and Georgia win, despite many expecting the winners to be the newly engaged Joey and Kariselle. But Shayne and Chloe are together in the finale.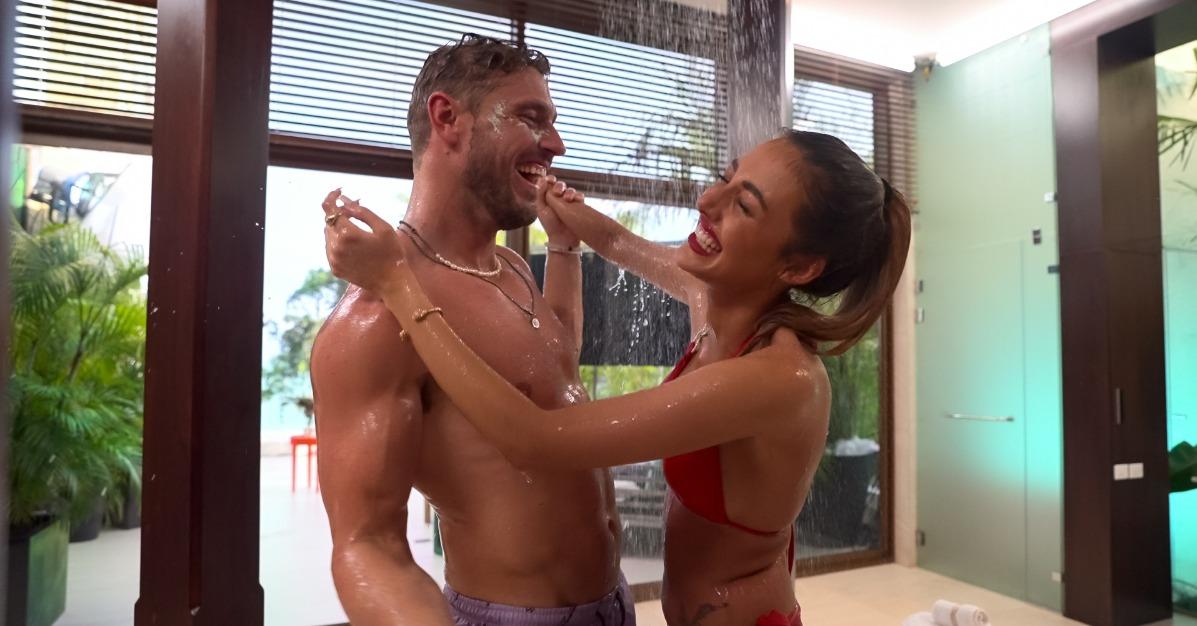 Article continues below advertisement
Are Shayne and Chloe together after 'Perfect Match'?
As of right now, neither Chloe nor Shayne has given an update or clues about where they stand as a couple. But it's fair to say that there's a good chance they didn't make it beyond filming Perfect Match. Chloe's Instagram does tease a potential relationship she's in right now. However, she has been pretty elusive when followers comment with questions.
And as for Shayne, he hasn't shared anything on social media about a current relationship. Of course, that could change once viewers have time to digest the remaining four episodes of the show. But it looks like these two aren't together and honestly, not many are surprised.
Article continues below advertisement
Shayne dates multiple women on 'Perfect Match.'
By the time the Perfect Match finale is here, Shayne has been through multiple matches. And his connection with Chloe feels temporary at the start. At the beginning of the season, Shayne matches with Ines. But their relationship takes a few uncomfortable turns and eventually, she gives things with Nick a try.
Article continues below advertisement
Shayne also pairs with Izzy, another love interest of Nick's. Shayne eventually goes back to Ines, though neither of them is truly all in. When Shayne and Chloe, both happy-go-lucky reality dating stars, get together, it feels like it could be a fun and easy relationship. But then Chloe's ex, Mitchell, inadvertently throws a wrench in those plans.
Article continues below advertisement
However, Mitchell isn't there for anything serious. When Chloe has the chance to bring Shayne back into the game, she does and they get back on track. Unfortunately, Chloe only brings Shayne back because Mitchell isn't ready for a relationship.
Had that not been the case, she likely wouldn't have brought him back into the game. It's not the best foundation for a lasting relationship in the real world.
Perfect Match is now streaming on Netflix.