Joey and Kariselle Are the Strongest Couple on 'Perfect Match' — Are They Still Together? (SPOILERS)
Are Joey and Kariselle from 'Perfect Match' still together? They are one of the strongest pairs on the show, which makes it hard not to root for them.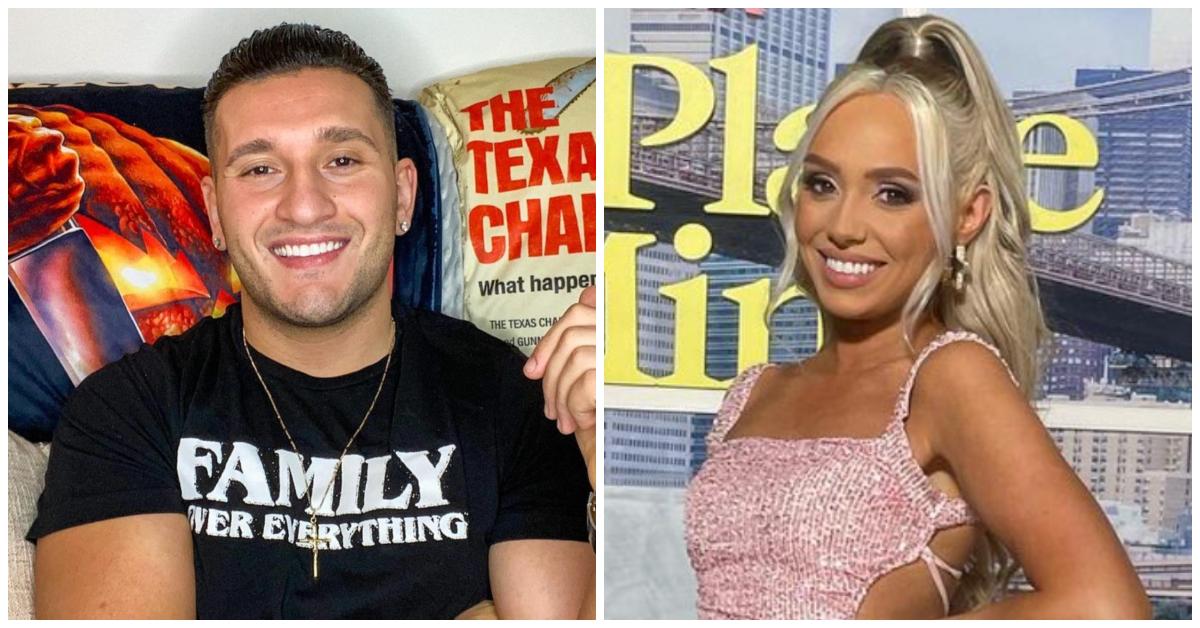 Spoiler alert: This article contains spoilers for Netflix's Perfect Match.
Despite their initial on-again-off-again dynamic, we have to recognize that Joey Sasso and Kariselle Snow were one of the strongest couples on Perfect Match. Like fellow contestants Francesca Farago and Dom Gabriel, these two lovebirds matched up early in the season, and by the fourth episode, Joey and Kariselle seemed like they were endgame.
Article continues below advertisement
Even with new singles making their presence known in the house, Joey and Kariselle's connection and bond didn't waver. In fact, the pair found themselves giving unsolicited advice to other singles in the house on how to navigate their unique dating circumstances. With that said, what could this mean for their future? Better yet, are Joey and Kariselle still together now? Let's find out.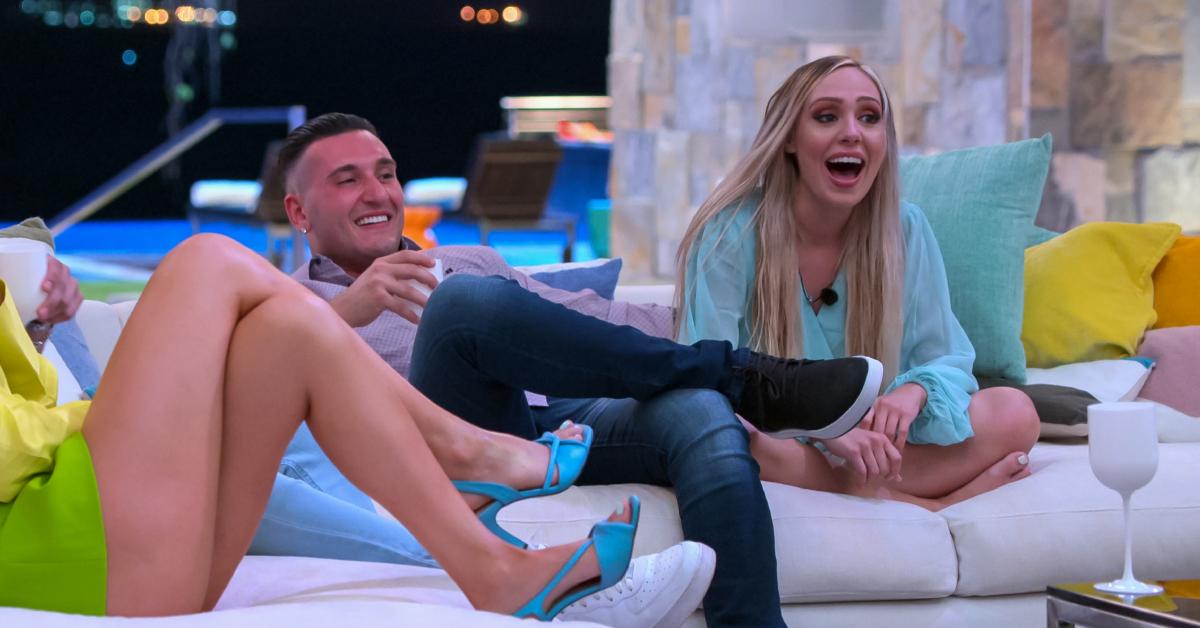 Article continues below advertisement
So, are Joey and Kariselle from 'Perfect Match' together now?
In case you've been out of the loop, Joey and Kariselle got engaged on the show. Yes, you read that correctly!
On the Perfect Match season finale, Joey got real with Kariselle about his feelings and made his intentions known. And while social media users find them to be a tad bit annoying and corny, it was pretty cute.
"You've been my perfect match since the day I met you. I love waking up to you every single day, and I don't want that to ever end," Joey told Kariselle before getting down on one knee and pulling out an engagement ring. "I wanna spend the rest of my life with you. And there is no person that I wanna go through life with, besides you. Will you please marry me?"
Article continues below advertisement
A surprised Kariselle accepted Joy's proposal under one condition — Joey had to make sure to ask Kariselle's father for permission first. Given the unconventional trajectory of their relationship, we're surprised that Kariselle wanted to maintain some form of tradition with her betrothed.
"It was the best day of my life," she told host Nick Lachey and her cast mates before the final vote. And while Joey and Kariselle were the only couple to get engaged, they were unable to snag support as the perfectly matched couple in the house. That honor went to Dom and Georgia.
Article continues below advertisement
At the time of this writing, neither Joey nor Kariselle has made an official announcement regarding their relationship. Therefore, it's currently unknown if they ended up getting married.
But, given that Kariselle has been heavily commenting on Joey's social media posts, including a post about him hunting for groupies in NYC, we can assume that the pair are at least on super-friendly terms.
Joey and Kariselle's relationship was uncertain at the beginning of 'Perfect Match' Season 1.
Although it appears that Joey and Kariselle got their happily ever after, things were uncertain with the pair at first.
For those unaware, they have a history together; Kariselle slid into Joey's DMs following his appearance on The Circle, and they had one wild night together in Los Angeles. According to Kariselle, Joey told her he loved her and wanted to marry her, but then he unexpectedly ghosted her for several months. Wow, talk about a lovely commitment!
Article continues below advertisement
Once she arrived at the luxurious villa, Kariselle was reluctant (and rightfully so) to give Joey another chance; however, she ultimately decided to give their relationship another try and they matched up on night one. Sadly, their love bubble bursted when Joey humiliated Kariselle during the first compatibility challenge by admitting he's still not over his ex-girlfriend.
Article continues below advertisement
Kariselle was enraged — yet again, rightfully so — as she didn't understand why Joey would want a relationship with her if he still hadn't let go of his past. Nevertheless, her mood increased significantly when she went on a date with Chase DeMoor. It went well — so much so that they walked into the villa hand-in-hand and shared a kiss.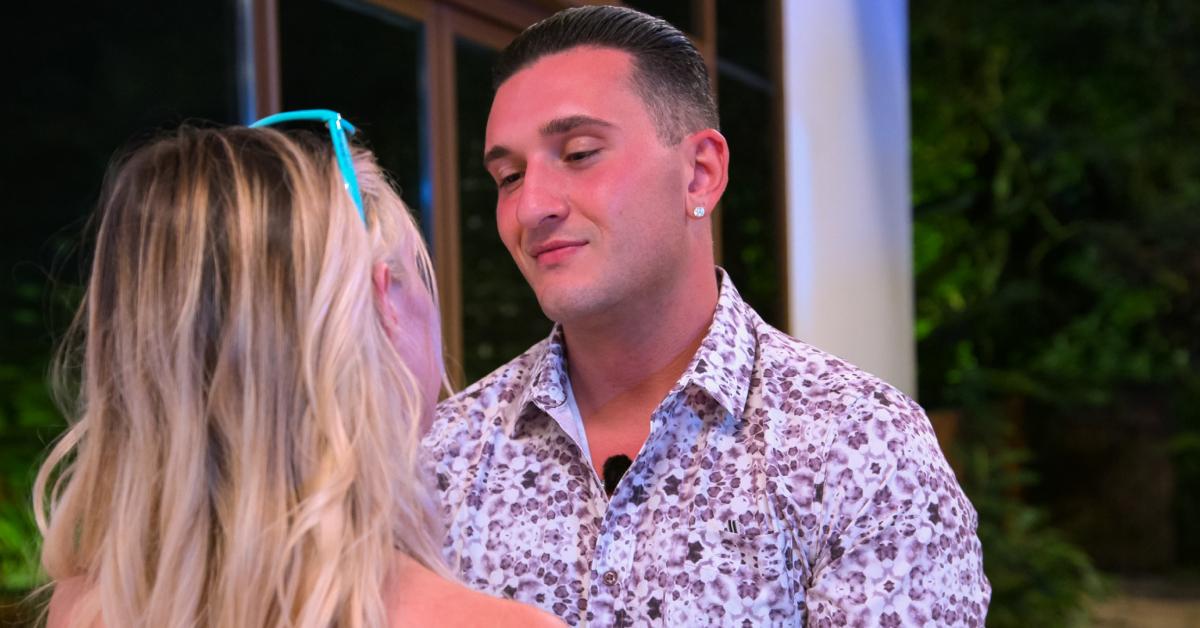 Article continues below advertisement
As expected, Joey got upset and later argued with Kariselle after the latter questioned why the 30-year-old New Yorker claimed to be fine seeing her with someone else. But, despite everything, Kariselle and Joey stuck together and matched up again. From there, the couple started making positive strides and developing a strong bond.
Only time will tell what the future holds for Joey and Kariselle, but based on the show's finale, the Perfect Match process really can work.
Perfect Match is now streaming on Netflix.