Everybody's Talking About 'Shen Yun' — Is It a Cult? Inside the Dance Show's Ideology
'Shen Yun' conspiracies are taking over TikTok, so we dive into the meme-able dance show's history, if they're a cult, and how long 'Shen Yun' is.
It's that time of year again when flowers bloom, we go outside, and Shen Yun is back in town. It seems as if no one has seen Shen Yun, but we all know what it is. It returns year after year to spread anti-Communist cheer through the art form of dance. Its marketing may be considered one of the most successful campaigns of our time, and now, curiosity has killed the cat, sending many TikTokers to performances of Shen Yun.
Article continues below advertisement
Because of this, conspiracy theories are swirling through TikTok about what Shen Yun truly is. Is it a dance performance or a highly politicized piece of propaganda promoting a "cult" called Falun Gong? And how long are the performances of Shen Yun?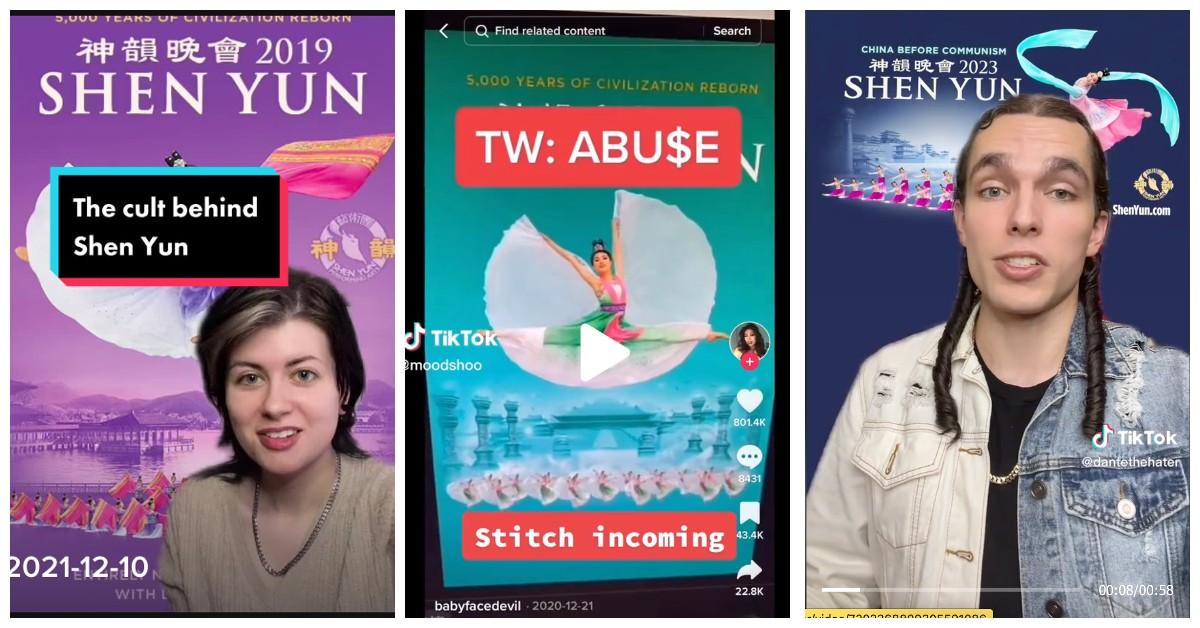 Article continues below advertisement
TikTok is popularizing a conspiracy theory that 'Shen Yun' is a cult.
Various TikTokers have taken to the platform to share their experiences with Shen Yun. Amelia G. Milne tried to give a review but said it was too "wild" to review. Her grandmother's only feedback was "that she wishes there was more dancing."
Amelia continued to mention instances of a Jesus spirit, a lion spirit, and the "anti-Communist party they were doing propaganda for." Another user then commented that "Shen Yun is culty and wild."
Article continues below advertisement
In addition, TikToker bennygoodmanisagod shared what he knew about Shen Yun when he came across some of those omnipresent flyers: "Shen Yun is a f--king cult. It is a performance run by a cult named Falun Gong, and they're very dangerous, so if you see anyone with Shen Yun posters, if you see any Shen Yun billboards out in public, do not give it any attention, and God forbid, do not go to any of their performances. They are dangerous."
Article continues below advertisement
Falun Gong, which is led by Li Hongzhi, is behind 'Shen Yun.'
Shen Yun is run and sponsored by the religious group Falun Gong, which was founded by its leader, Li Hongzhi, in the 1990s. Falun Gong incorporates elements of Buddhism and Taoism, using qigong practice as its central idea to achieve enlightenment. The group is also known for its anti-evolution beliefs and views against the Chinese Communist Party.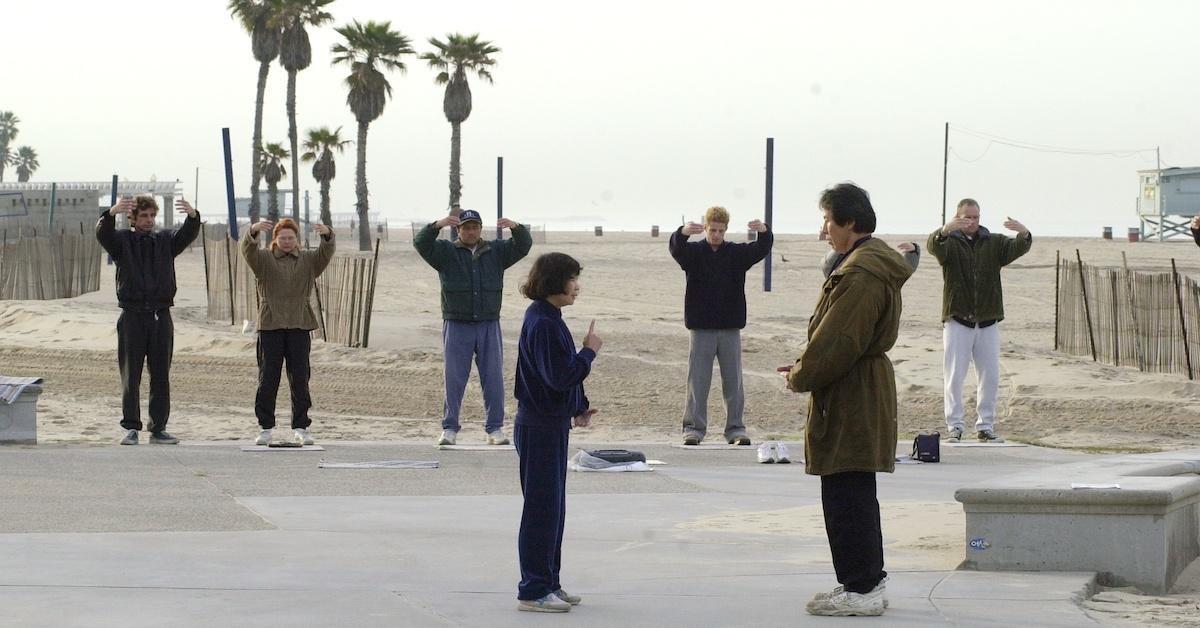 Article continues below advertisement
Li has made some controversial statements in the past. He told Time magazine in 1992, "Everyone thinks that scientists invent on their own when in fact their inspiration is manipulated by the aliens … The ultimate purpose is to replace humans ... The human body is the most perfect in the universe. It is the most perfect form. The aliens want the human body."
Li reportedly also teaches racist and homophobic sentiments.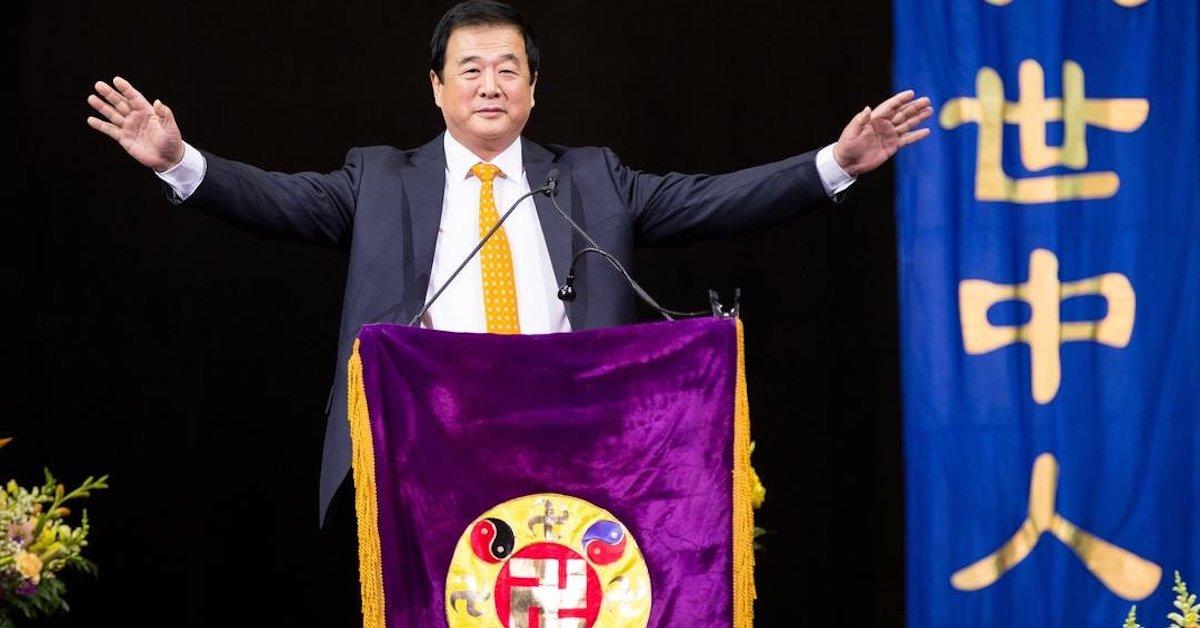 Article continues below advertisement
Because Li and Falun Gong are anti-Communist, the Chinese government (which is Communist) saw them as a threat, so they proceeded to ban the group's publications in 1999.
Li moved to upstate New York, where he now lives on a property called The Mountain, also known as Dragon Springs, with many Falun Gong followers. Few former members have come forward, but in 2020, Australian Broadcasting Corp. investigated through the lens of a defector and found examples of alleged abuse.
Article continues below advertisement
So is Falun Gong a cult? Does that make 'Shen Yun' a cult by association?
Cult specialist Rachel Bernstein previously explained to Distractify that a cult is about "the power differential between the leader and the follower, the amount of manipulation that exists in that relationship, and the amount of deception that exists in the recruitment process."
Without more detailed investigation and information, it's hard to say if Falun Gong fits into that box.
In 2019, one of Falun Gong's media outlets, the Epoch Times, transitioned away from solely anti-Chinese government sentiment to incorporate American politics. Li is a major Donald Trump supporter, and it's been said that Falun Gong believes Trump was "sent by heaven to destroy the Chinese Communist Party."
Article continues below advertisement
How long is 'Shen Yun' if we do want to go see it? What should we expect?
For those who decide to see Shen Yun, it's just important to be aware that it will tout propaganda for Falun Gong and against the Chinese Communist Party.
The most jarring moments are when a man sings about how evolution isn't real and a "skit where a man unknowingly harvests his daughter's heart for the Chinese Communist Party," according to TikToker nxthxn.hill.
Article continues below advertisement
The performance lasts about two hours on the stage, with a 15-minute intermission. It won't hypnotize or brainwash you — many viewers have come away fully understanding that it's highly politicized but have also enjoyed the performance as a piece of art.
As far as the organ harvesting goes, various world organizations have found that China's government has, in fact, harvested organs from Falun Gong's imprisoned followers.
Article continues below advertisement
Profits from Shen Yun don't support Falun Gong specifically, but they do go toward the Fei Tan Academy of the Arts, which trains its dancers. The Academy happens to be part of The Mountain's campus. In addition, only some of the dancers are paid, so those who buy tickets should be aware that their payment isn't necessarily paying the artists onstage, according to Hazlitt.
So is Shen Yun worth seeing? It may be better to watch Shen Yun through the many TikTok stories and accounts, even though they seem too wild to be true.