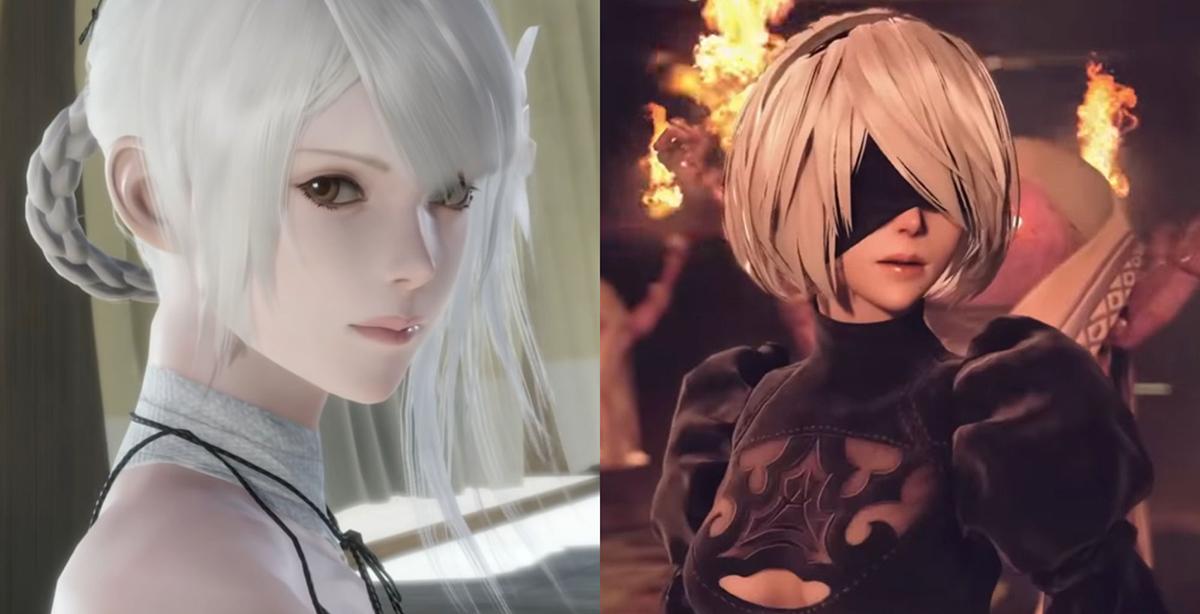 'Nier: Automata' Is out on the Nintendo Switch — Do You Need to Play the First 'Nier' Game?
October appears to be a month in which popular JRPG games become available to wider audiences. Whereas Persona 5 Royal is making the leap from PlayStation consoles to other platforms at the end of the month, Nier Automata made its way to the Nintendo Switch on Oct. 6.
The award-winning JRPG was first released in 2017 on the PlayStation 4 and would eventually make its way to PC and Xbox One in the years following its release.
Article continues below advertisement
For Nintendo Switch owners, you can now take the acclaimed game on the go with you thanks to the portability of the popular console.
If you're new to the Nier games, you might find yourself asking whether or not you need to play the first Nier game before diving into the beloved continuation. Both games are spinoffs within the sleeper-hit Drakengard series.
Here's what you should know about playing Nier before playing Nier: Automata.
Article continues below advertisement
Should you play 'Nier' before 'Nier: Automata'?
Nier: Automata takes place in a world in which humanity has fled to the moon and created androids in order to combat an invasion of alien-made machinery. It follows combat android 2B and scanner android 9S as they attempt to clear Earth of machine threats and allow the surviving humans to return to their planet. The game features several different stories told from the perspectives of different characters, which require multiple playthroughs to fully experience.
The game shares both a name and an in-universe timeline with Nier, which was originally released on the PlayStation 3 and Xbox 360 back in 2010. Set thousands of years before the events of Automata, the original Nier follows a self-named protagonist as he travels a supernatural post-apocalypse in order to find a cure for his sister's mysterious disease.
A remaster of the game, known as Nier Replicant, was released in April 2021.
Article continues below advertisement
For all intents and purposes, Automata is a sequel to the original Nier in that it takes place chronologically after the events of the first game. Automata even includes several nods to Nier and other Drakengard games within its in-game lore.
Article continues below advertisement
However, the stories of both games are incredibly self-contained, thanks in no small part to the thousands of years separating each one. Thus, it's not necessary for newcomers to play the first Nier in order to appreciate what Automata has to offer.
Nier Automata has been praised for its emotionally-compelling story and exhilarating combat. Now that the game is available more widely, even more gamers can experience what this modern classic has to offer, regardless of whether or not they've played Nier or any other game in the Drakengard series.
Nier Automata is now available on the Nintendo Switch.