10 Packs to Enhance Your Horse Ranch Experience, According to 'The Sims 4' Team and Us (EXCLUSIVE)
Looking to enhance your experience with 'The Sims 4' Horse Ranch? Here are 10 more packs to add to your cart, according to the 'Sims' team and 'Distractify.'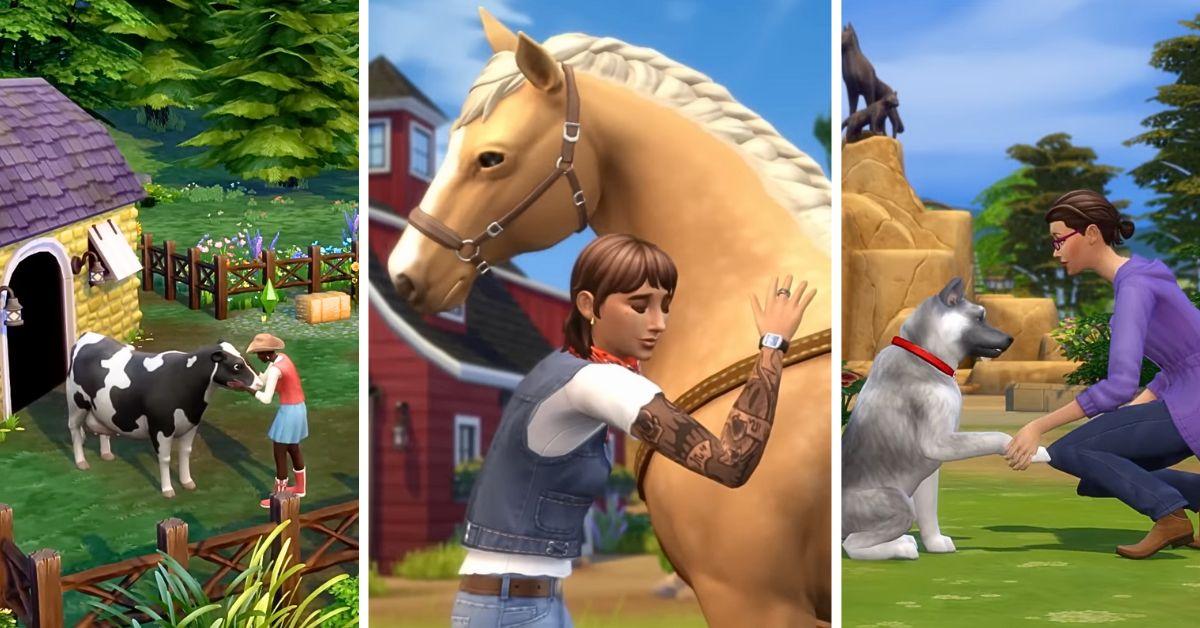 Since The Sims 4 was first released in 2014, EA has put out numerous expansion packs, game packs, stuff packs, kits, and more, adding tons new of content to the game. Although it's exciting to have so much to do and explore, it can be overwhelming for players starting from scratch — especially now that the base game is free to play.
So, where does that leave players looking to get the most out of their experience with the new Horse Ranch expansion pack?
Article continues below advertisement
While the expansion pack itself includes plenty of new and exciting features like Nectar Making, horse competitions, a brand new world, and more, you may be thinking about adding a few other packs into the mix.
To help navigate the tough choices on which packs to choose, Distractify connected exclusively with The Sims 4 team to find out the top five packs that they'd recommend pairing with Horse Ranch. Plus, check out our favorite top five picks!
5 packs to purchase with Horse Ranch, according to 'The Sims 4' team.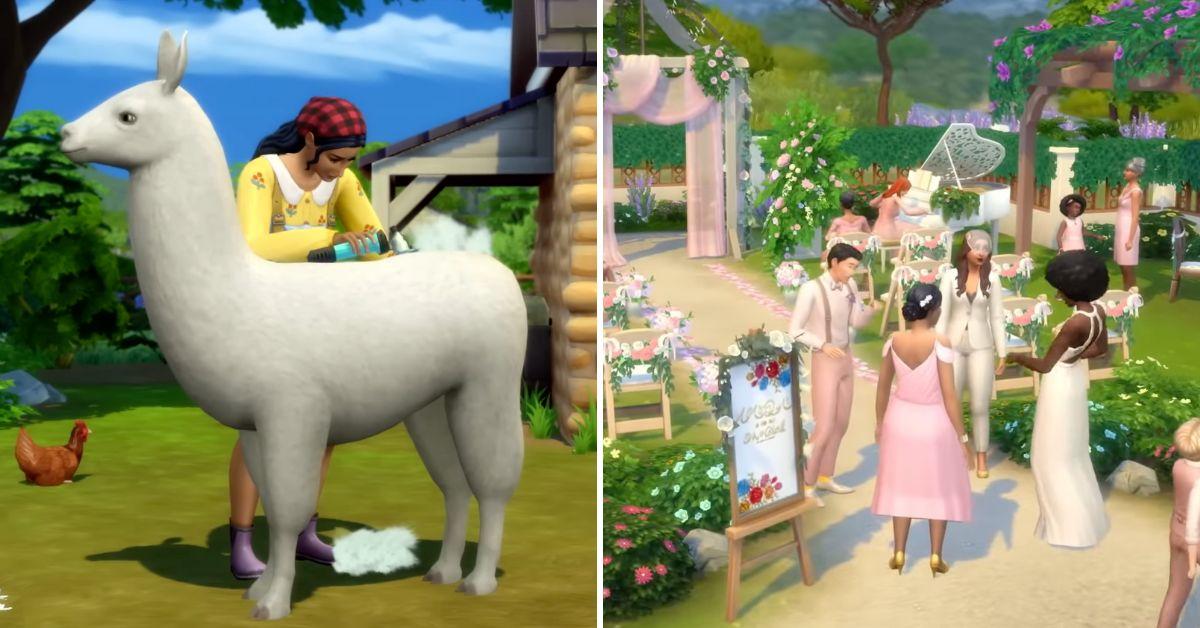 According to the development team behind The Sims 4, these five packs will pair well with the Horse Ranch expansion. Check out the team's top five picks!
The Sims 4 team dishes on their "Top 5" packs:
1. Cottage Living is a perfect addition for animal lovers and players who want a living-off-the-land experience.
2. My Wedding Stories has the Mediterranean-inspired world of Tartosa that fits great with Nectar.
Article continues below advertisement
3. Outdoor Retreat, our very first Game Pack, offers relaxing outdoor activities with the Herbalism Skill.
4. Country Kitchen, one of our earliest Kits, has lovely items that fit well with the ranch aesthetic.
5. And, of course, Island Living has the beautiful beaches of Sulani where Sims can ride their Horses [and] pick up odd jobs or the Conservationist career between sunbathing and swimming, plus so much more!
5 more packs to purchase with Horse Ranch, according to 'Distractify.'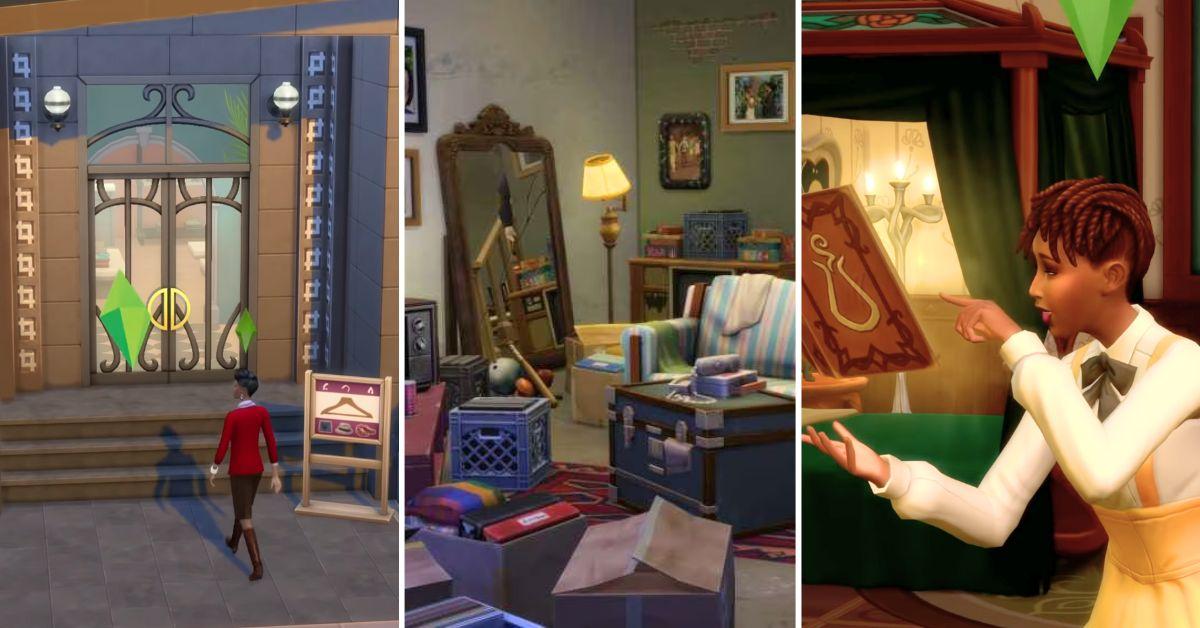 Because there are so many content options to choose from when deciding how you want to play The Sims, we've rounded up our favorite picks for other packs to purchase with the Horse Ranch expansion.
1. Seasons is, in our opinion, one of the most essential Sims 4 packs of them all. The changing seasons and realistic weather will affect how you grow crops, care for your horses, celebrate holidays with your community, and so much more.
Article continues below advertisement
2. In addition to the horses, mini goats, and mini sheep from Horse Ranch, the Cats & Dogs expansion pack will let you add even more furry friends into your household. Plus, watching the horses interact with your other pets is sure to be adorable.
3. Want to make a living as a Nectar Maker? The Get to Work expansion pack will allow you to create your own storefront for selling your delicious (or not-so-delicious) concoctions.
4. The Basement Treasures kit, one of the newer kits introduced to The Sims 4, includes a ton of hand-me-downs and antique furniture, decor, and collectibles to make your Chestnut Ridge home look even more, well, homey.
5. The Realm of Magic game pack may seem like a curveball, but when you think about it, all great fantasy characters have a noble steed — and with the unicorn horn horse decoration, your foal will fit right in. Plus, according to the Sims team, the Realm of Magic pack will actually come with a special Nectar recipe.
The Sims 4 Horse Ranch expansion pack is available on PC and console on July 20, 2023.