Sofia Franklyn Confirmed She Is Single and Only Interested in Dating Wealthy Men
Since leaving 'Call Her Daddy,' Sofia Franklyn has been pretty open about her relationship status and what she's looking for in her next man.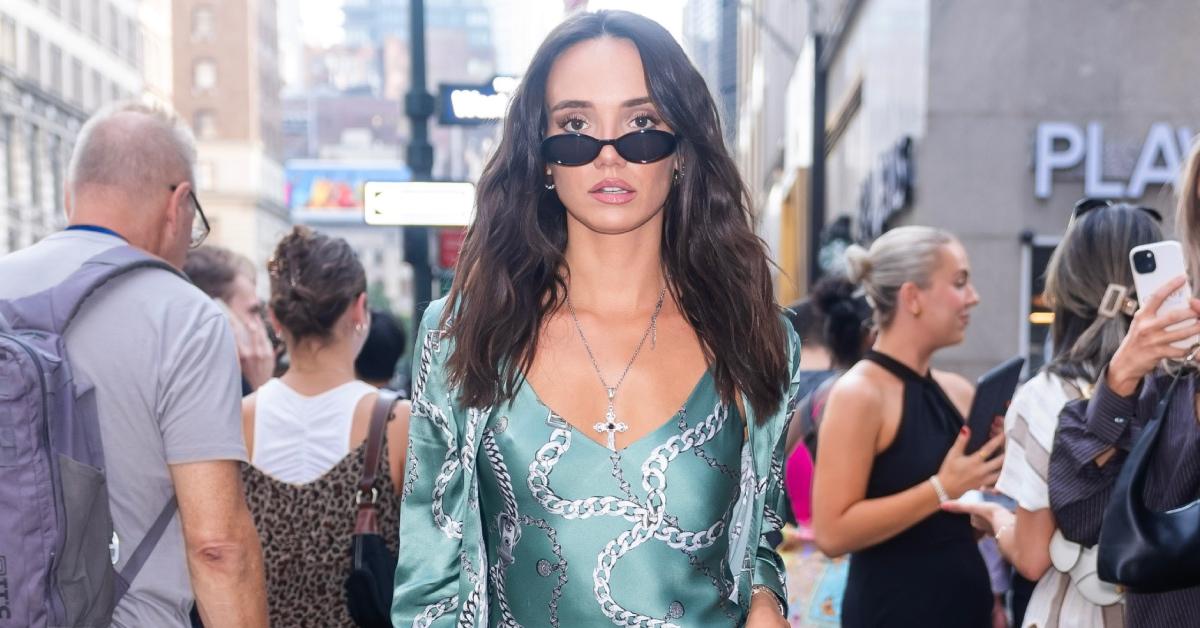 Before the online dispute with David Portnoy over the Call Her Daddy podcast, radio personality Sofia Franklyn co-hosted the podcast with fellow Barstool creator Alexandra Cooper. Since the feud, Sofia now hosts her own podcast titled Sofia with an F and is launching her own business.
Article continues below advertisement
While Sofia was with the Call Her Daddy podcast, she and Alex would talk a lot about their dating lives, never mentioning men by name, but still delving into detail.
What is Sofia's dating life like now? Is she still with the mysterious "Suitman"? Here's what we know about Sofia's current dating status and the tactic she has adopted to help her find a new man.
Sofia Franklyn is no longer dating "Suitman." Here's why.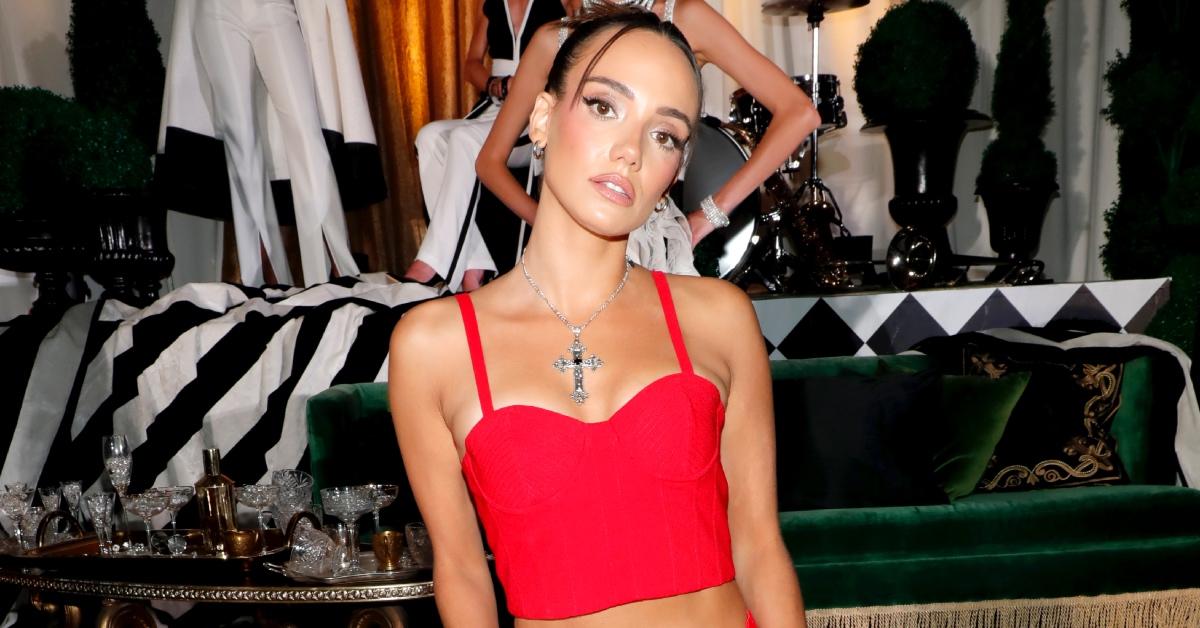 During a February 2023 appearance on Bradley Martyn's Raw Talk, Sofia confirmed that she is no longer dating "Suitman." Rather than continuing to keep her relationship under wraps, Sofia opened up to Bradley, explaining that the two had broken up about eight or nine months prior to her February interview.
Article continues below advertisement
When asked the reason for the falling out, Sofia credited the age difference (they are 11 years apart) between the two. She also shared that she and "Suitman" had become "disconnected" while they focused on taking care of themselves.
"Suitman" was also somewhat involved in Sofia's business relations following her departure from the Call Her Daddy podcast.
In mid-2020, Sofia and Alex had a huge falling-out with each other and with Barstool's president David. The girls had one year left in their contract with the company, but Sofia's boyfriend ("Suitman") suggested they shop around to find a better deal for their work than they were receiving.
Article continues below advertisement
Because of this, David revealed to the public who "Suitman" really was. Sofia's then-boyfriend, whom she had talked about extensively on the podcast using the alias to protect his privacy, is actually Peter Nelson, a former executive at HBO Sports.
Although Sofia is still pretty tight-lipped regarding her dating life, she didn't shy away from discussing the qualities she's looking for in her next man.
In a recent viral clip, Sofia is asked if it is OK to ask to see someone's bank account balance on the first date. She said totally because she wants to be sure they're able to live up to her standards.
She went on to explain that she "only wants to date a wealthy guy that has money."
Article continues below advertisement
What is Sofia Franklyn's net worth?
Having the guts to demand someone's bank account balance on a first date is serious. Sofia really needs to have enough in the bank to justify that sort of behavior. It turns out her net worth may not be as high as you would think. According to Celebrity Net Worth, Sofia's net worth is about $500,000.
So, is Sofia Franklyn single?
During her February 2023 interview with Bradley, Sofia admitted that she is now single. And based on her recent Instagram uploads and conversations on her podcast, she doesn't appear to be in a relationship with anyone.
But, if there are men out there interested in dating Sofia, you'd better have your bank account info handy on the first date if you want to stand a chance at dating this podcast hottie.