Meet Sosie Bacon: The Newest Cast Member on 'Narcos: Mexico'
Joining 'Narcos: Mexico' in Season 2 is actress Sosie Bacon and if that surname sounds familiar, it's be because Sosie is the daughter of Kevin Bacon!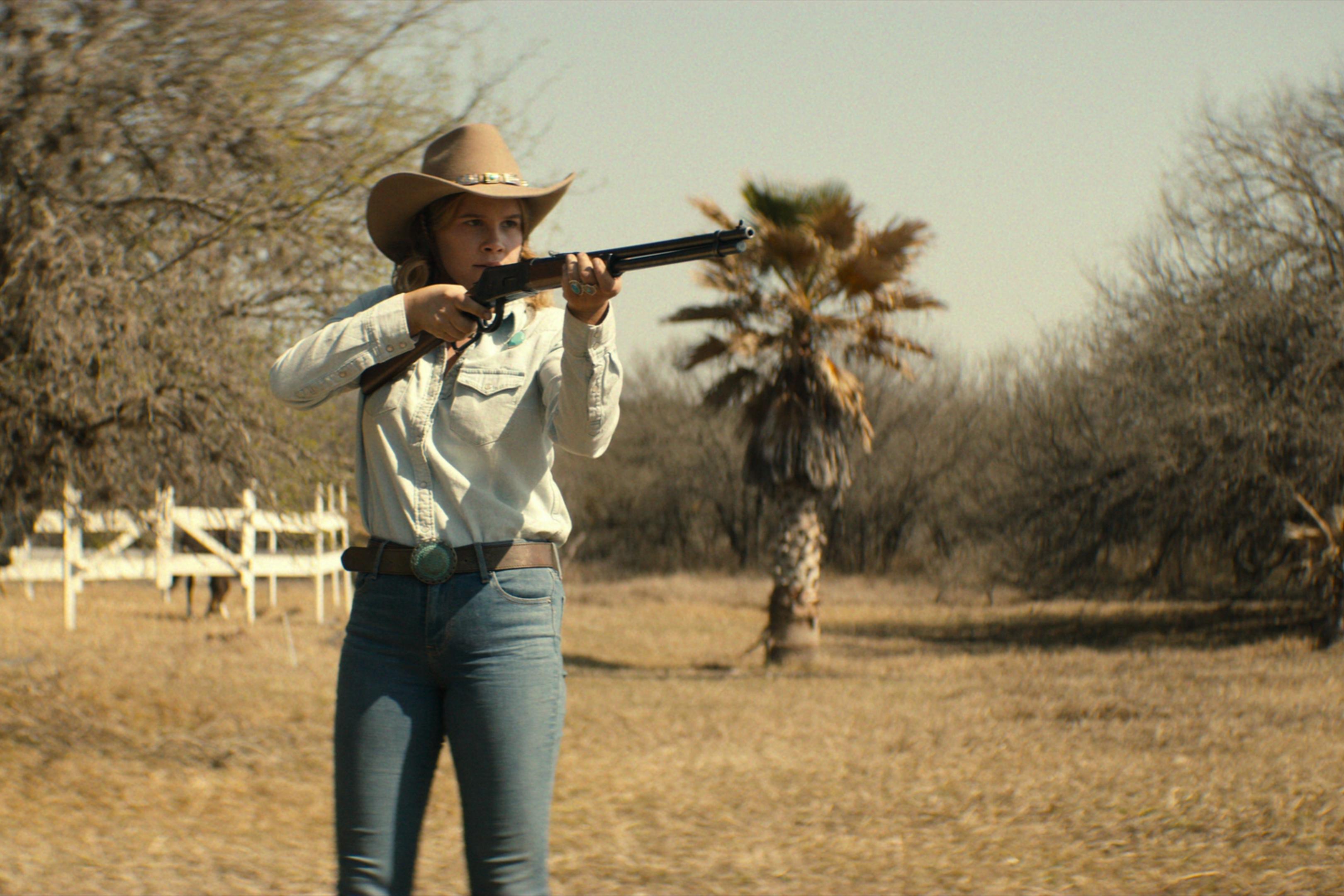 Article continues below advertisement
Since the season one premiere of Narcos: Mexico back in 2018, fans have waited patiently to see what happened to Miguel Ángel Félix Gallardo and at long last, the series is back and better than ever with some new characters to boot. One is the character of Mimi Webb Miller played by Sosie Bacon.
Now, why does the name Sosie Bacon sound so familiar?
The 27-year-old actress is the daughter of Footloose actor and "Six Degrees of Separation" legend Kevin Bacon and actress Kyra Sedgwick. With two parents who are vets in the business, it's no surprise that Sosie got in on the action. Before heading to Netflix, she made her on-screen acting debut in the 2005 film Loverboy where she appeared alongside both her mom and dad. She even played a younger version of her mother's character, Emily. In 2009, she again appeared alongside her mother in her show, The Closer.
Article continues below advertisement
She broke away from working with her parents in 2014 and has since appeared in a number of film and TV roles since including Wishin' and Hopin', 13 Reasons Why and Scream: The Series among others.
Article continues below advertisement
Who does Sosie Bacon play in 'Narcos: Mexico'?
In the crime drama, Sosie takes on the role of Mimi Webb Miller, a character based on a real person, the girlfriend of the notorious drug lord Pablo Acosta, played by Gerardo Taracena. Mimi was a debutante from a prominent Texas family and the niece of a former U.S. senator. The real Mimi was actually still dating Acosta when he was killed in a helicopter shootout with Mexican federal police in 1987. After his death, she fled to California.
Article continues below advertisement
If you ask Sosie herself, she'll tell you that Season 2 of Narcos: Mexico is a love story. "To me, I think it's just a beautifully written love story between these two people from completely different worlds," she explained to AfterBuzz TV at the Narcos: Mexico Season 2 premiere. "Mimi's goal is to keep her boyfriend around because she's so in love, so she starts to meddle in some things and get other people involved, and it causes friction."
While you'll have to binge the series to see what kind of role her character will play in Season 2, we do know now that in one of the Netflix trailers we see the character of Mimi sitting at a table along with all the other drug lords. She is holding a gun that is pointed at everyone else. We hope this means that women will play a larger role in the second season and hold some of the power in their hands.
The new season of Narcos: Mexico premieres on Netflix on Feb 13.