The Tweets About the New Speaker of the House Get Funnier as the Vote Gets Longer
As the vote for a new Republican Speaker of the House rages on, funny tweets are pouring in from both regular folks and even U.S. politicians.
The 2023 vote for the next Speaker of the House in the United States began on Jan. 3. As of this writing, the presiding members of House of Representatives have failed to reach a majority vote on who will lead the party in the White House. CNN reports that the ongoing vote has become "the longest contest for speaker in 164 years." Much of this days-long stalemate is fueled by Republican lawmakers refusing to back Representative Kevin McCarthy.
Article continues below advertisement
On Jan. 6, Republicans went through 11 rounds of voting over the course of three days, failing to come to a consensus at every turn. As tensions begin to mount, the internet is having a field day with the absurdity of the ongoing vote. Everyone from regular folks to U.S. politicians have taken to Twitter with biting satire and hilarious posts about the vote.
Here are some of our favorite tweets about the new Speaker of the House.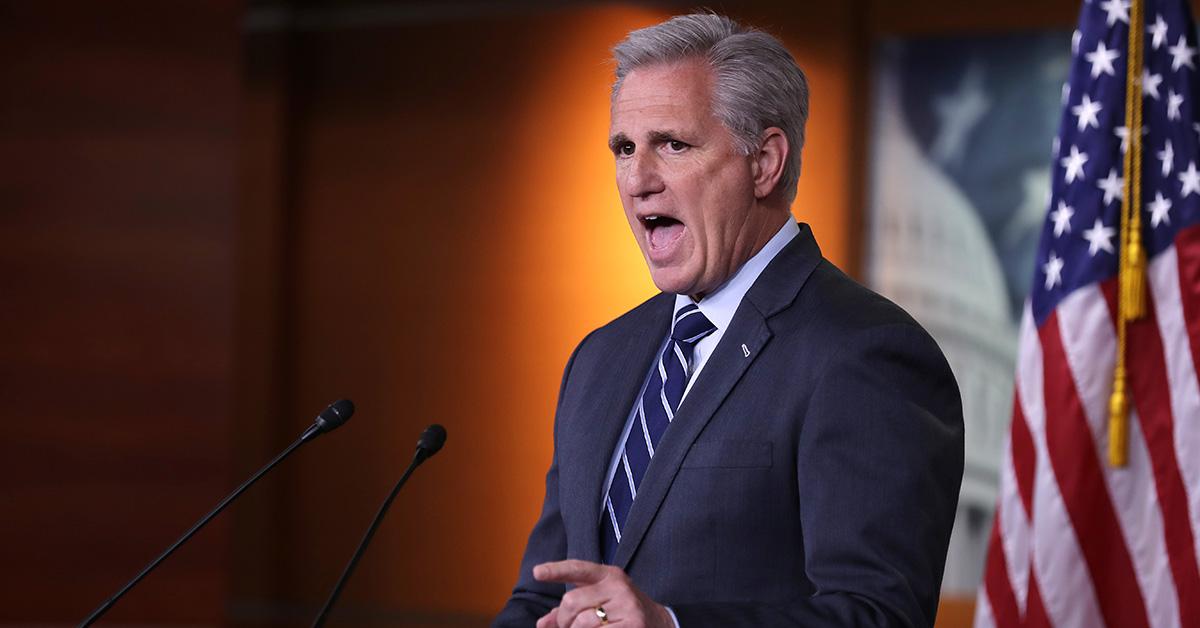 A good "head" on their shoulders
As Republicans fail to reach a majority vote for the fourth day in a row, political writer Michael Beschloss nominates a head of lettuce.
The joke references an ongoing political gag in the U.K., in which the lifespan of a head of lettuce lasted longer than conservative British politician Liz Truss's time as prime minister in 2022. She infamously stepped down from the position after only 45 days in office.
Having beaten Liz's record, the lettuce is essentially free to fill in for House speaker!
Article continues below advertisement
Crow T. Robot throws his hat in the ring.
Comedic screenwriter Bill Corbett has a very interesting policy to roll out if he is elected speaker. Given that Republicans are so openly opposed to anything McCarthy is trying to do, this controversial take may just prove more palatable than anything else.
Article continues below advertisement
A regurgitative reaction
Louisiana State Representative and known alt-right organization supporter Clay Higgins posted some eloquent rant expressing his worries over the state of the House Speaker election given its ongoing struggle. While the source of his worries is all too questionable, given his controversial stance, it's at least made more entertaining with the Kentucky fried Foghorn Leghorn drawl of Benoit Blanc from Knives Out and Glass Onion.
Article continues below advertisement
Even politicians know how to meme.
Alaskan state representative Mary Peltola is one of many politicians frustrated by the state of the ongoing vote. In a surprise twist among U.S. politicians, she posted a pretty concise Mr. Incredible meme regarding the number of times she's had to vote. We can only expect Mr. Incredible to get more uncanny as the vote drags on.
Article continues below advertisement
The world may never know.
We can probably reach the Tootsie Roll center of several Tootsie Pops long before the House agrees on a new Speaker.
Article continues below advertisement
Let's count together, kids!
Count von Count of Sesame Street fame is likely gearing up to help kids learn how to count with the amount of voting the House has had to do. As of this writing, he can teach kids all about the number 12!
Article continues below advertisement
From Boomers to Gen Z
Maxwell Alejandro Frost made history as the first member of Generation Z to serve in Congress. As someone who grew up at the dawn of meme culture, he knows how to start up a joke just as well as he knows how to get elected.