Pulp Bassist Steve Mackey Has Died at 56
Pulp bassist Steve Mackey has died at 56. What was his cause of death? Here's everything we know.
Although the British rock band Pulp formed in the late '70s, it wasn't until the Britpop movement (think: Oasis, Blur, Suede) of the '90s that they really got their big break. If you like listening to modern British groups today like Coldplay and Travis, you have Pulp to at least partially thank. (Chris Martin even likes to sing Pulp at karaoke.)
Article continues below advertisement
With infectious indie–pop rock songs like "Common People" and "Do You Remember the First Time," Pulp sold more than 10 million records before taking a decade-long hiatus in 2001. They re-emerged in 2011 to do festivals for a couple of years and released a song called "After You" in 2013. Now, a decade later, Pulp is set to tour again — only this time without their longtime bassist, Steve Mackey.
Sadly, Steve died on March 2. Below, we take a look at what we know so far about the beloved musician's passing.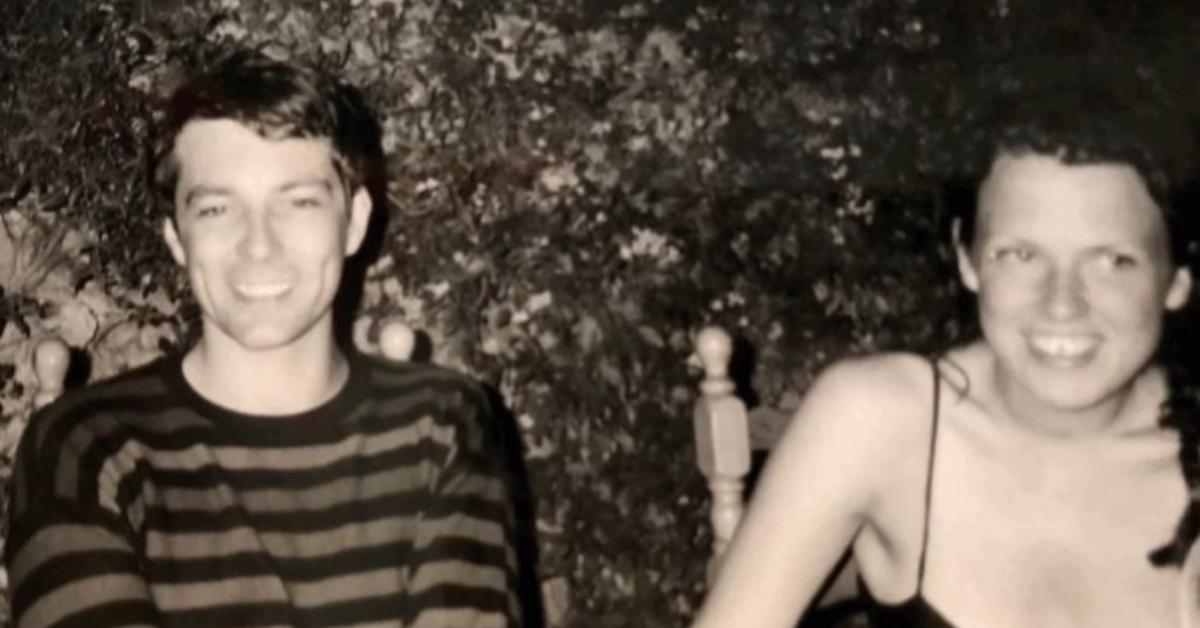 Article continues below advertisement
What was Steve Mackey's cause of death? The Pulp bassist died at 56.
An official cause of death has not been given, but Steve's wife, Katie Grand, said that her husband had been in the hospital for three months.
In Katie's March 2 message, which was posted to Steve's Instagram account, she wrote: "After three months in hospital, fighting with all his strength and determination, we are shocked and devastated to have said goodbye [to] my brilliant, beautiful husband, Steve Mackey."
She continued: "Steve died today, a loss which has left myself, his son Marley, parents Kath and Paul, sister Michelle, and many friends all heartbroken."
"Steve was the most talented man I knew, an exceptional musician, producer, photographer, and filmmaker," she went on. "As in life, he was adored by everyone whose paths he crossed in the multiple creative disciplines he conquered."
Article continues below advertisement
"I would like to express my heartfelt thanks to all the NHS staff who worked tirelessly for Steve," she wrote. "He will be missed beyond words."
A note was added below Katie's message, saying that "the family has asked for privacy at this time."
Article continues below advertisement
Pulp shared a tribute on social media on March 2 as well, posting a photo of Steve hiking in the Andes while on a break from touring in 2012. "Steve made things happen," the band wrote. "In this life and in the band. And we'd very much like to think that he's back in those mountains now, on the next stage of his adventure. Safe travels, Steve. We hope to catch up with you one day."
Article continues below advertisement
Who is Steve Mackey's wife, Katie Grand? Who is his son, Marley?
Steve married Katie — a British stylist and fashion journalist who founded Love magazine and the creative agency Perfect — in 2009.
Steve's son, Marley, is from a previous relationship. It appears that Marley followed in his dad's career footsteps, at least at one point, as Marley was in a band called Dirty Harrys with Jude Law's son Rafferty circa 2014–2016. It's unclear if the group is still together.
Steve Mackey leaves behind an impressive legacy.
In addition to making music with Pulp, Steve — who joined Pulp in 1989 — also produced for a number of artists over the years, including M.I.A., Arcade Fire, Florence and the Machine, and the Long Blondes.
Article continues below advertisement
When Pulp announced in October 2022 that it was going on a reunion tour in 2023, Steve wrote on Instagram that while he wished the band well and was "exceptionally proud" of the group and thankful for its devoted fanbase, he would be staying home to "continue the work I'm engaged in — music, filmmaking, and photography projects."
Article continues below advertisement
Amid news of Steve's passing, fans and fellow musicians alike have taken to social media to give their condolences, including Oasis's Noel Gallagher, who tweeted: "Go safe Mackey lad. You were one of the good guys. Big Love. NGX."
Article continues below advertisement
Fans on Reddit shared their thoughts on the musician's impact, noting he was among the "underrated bass players" of the Britpop movement.
"Great producer. The Long Blondes' Someone to Drive You Home still sounds so urgent and immediate. RIP," wrote one fan.
Article continues below advertisement
"Thinking about some of my favorite Pulp songs and the bass parts play an enormous part in what makes them special. 'Babies,' or 'Acrylic Afternoons,' for example," wrote another.
One fan beautifully stated: "There's something about that strong bassline in the Britpop era that really invokes nostalgia of happier times. The song 'Babies' is a shining example of that. I could just snuggle up in that weighty bassline and happily drift off to sleep. Rest easy, fella."