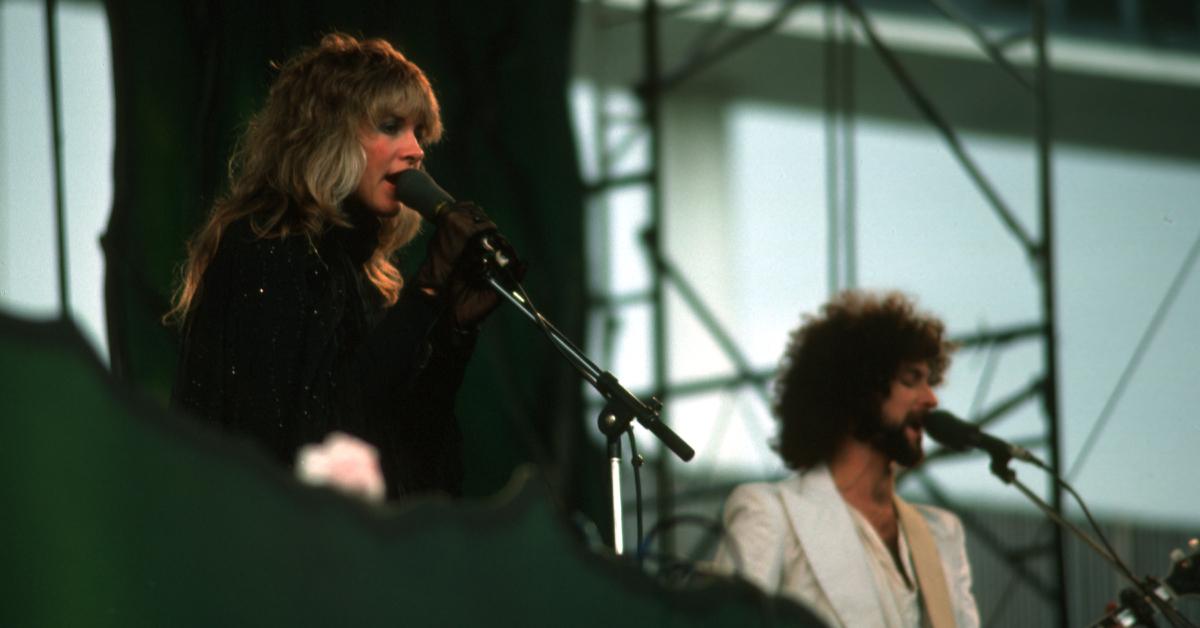 Stevie Nicks and Lindsey Buckingham's Romance Inspired 'Daisy Jones & The Six'
"And, baby, when you think of me, I hope it ruins rock n' roll."
After years of anticipation, fans are in luck because the release of the musical miniseries Daisy Jones & The Six is right around the corner. Based on Taylor Jenkins Reid's 2019 best-selling eponymous novel the Prime Video show details the rise and fall of one of the most legendary rock bands in the 1970s.
Article continues below advertisement
The drama follows the titular rock band, fronted by two contentious yet hypnotic lead singers, Daisy Jones (Riley Keough) and Billy Dunne (Sam Claflin). Taylor Jenkins Reid has repeatedly said that the narrative, specifically Daisy and Billy's dynamic, is loosely inspired by Stevie Nicks and Lindsey Buckingham's tumultuous romance.
With the series premiere imminent, let's take a closer look at Stevie and Lindsey's relationship timeline.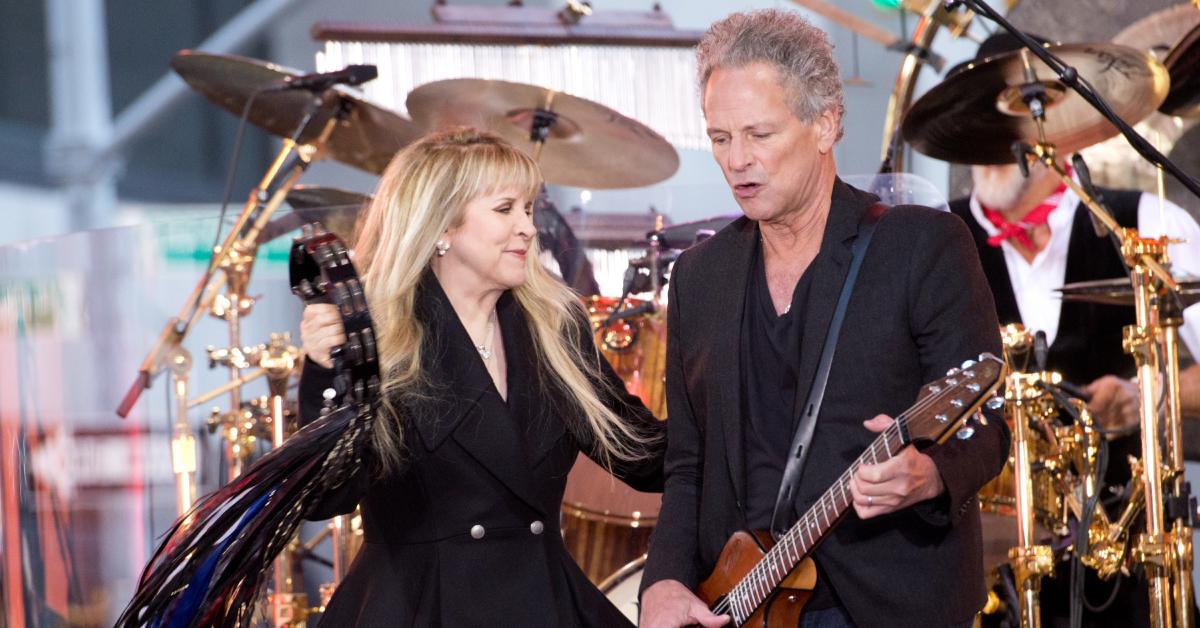 Article continues below advertisement
Stevie Nicks and Lindsey Buckingham's relationship timeline: They met in the '60s.
In the late 1960s, Stevie and Lindsey met as high school seniors in Palo Alto, Calif. At the time, Lindsey was in a psychedelic rock band, Fritz, and asked Stevie to join as lead singer after two band members left for college. According to the Los Angeles Times, the two were mutually interested in music but weren't yet romantically involved.
Stevie and Lindsey started dating in the early 1970s.
Fritz had a good run, but the band broke up once Stevie and Lindsey began dating and decided to move to Los Angeles.
"I'm not sure we would have even become a couple if it wasn't for us leaving that band," Stevie later noted, per Stephen Davis's biography of her, Gold Dust Woman. "It kind of pushed us together." Unfortunately, Lindsey got mono, which delayed their move to L.A. by a year. Stevie took care of him, and the duo continued to grow musically.
Article continues below advertisement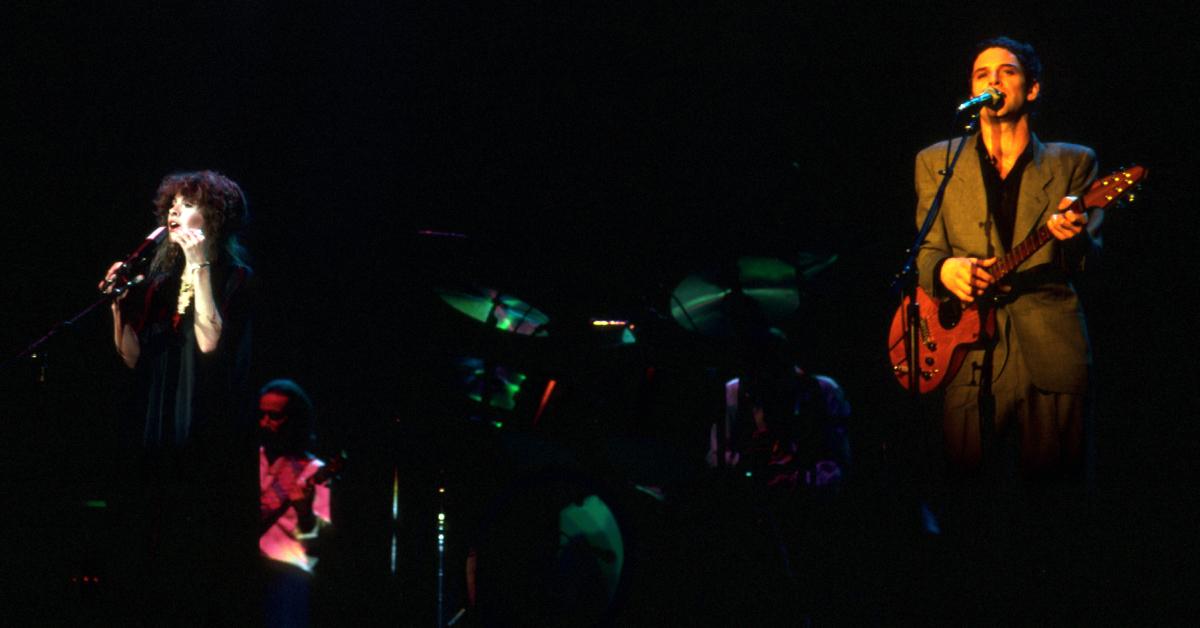 When the couple finally made it to Los Angeles in late 1972, they were "immediately perceived as a sexy, star-bound couple," according to Stephen Davis. The lovers quickly teamed up as the folk-rock duo dubbed Buckingham Nicks and released an eponymous album in late 1973. Sadly, the record flopped, and as a result, their label dropped them.
Article continues below advertisement
That's when Stevie and Lindsey began to fight — money was tight, but they never stopped making music. Lindsey went on to work as a session guitarist for Don Everly while Stevie waited tables to make ends meet. But then, the dynamic duo landed the opportunity of a lifetime.
The power couple joined Fleetwood Mac in late 1974.
By late 1974, Fleetwood Mac was down to just three members: Mick Fleetwood, John McVie, and Christine McVie. One day at a studio, the band came across Lindsey; they were so impressed with his guitar skills that they asked him to join the band. Despite the fact that he and Stevie were pretty much over at that point, Lindsey told Mick that he and Stevie were a package deal.
Article continues below advertisement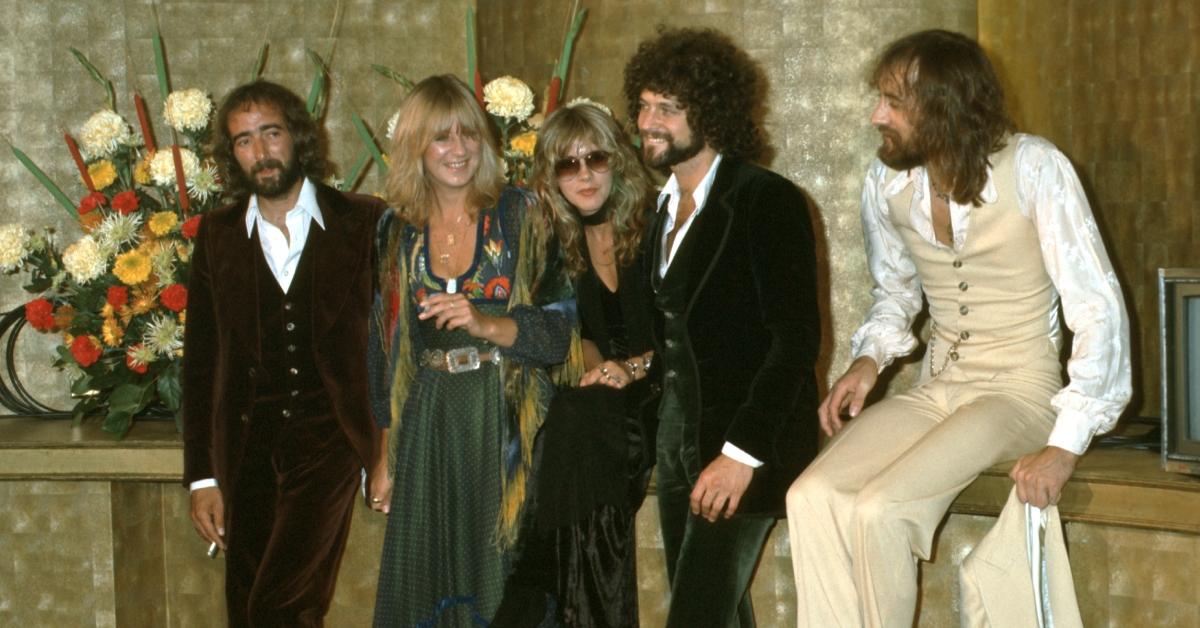 After thinking it over, Stevie and Lindsey joined the band and mended their relationship.
"I said, OK, this is what we've been working for since 1968," Stevie told Lindsey, per Stephen Davis. "And so, Lindsey, you and I have to sew this relationship back up. We have too much to lose here. We need to put our problems behind us. Maybe we're not going to have any more problems, because we're finally going to have some money. And I won't have to be a f--king waitress."
Article continues below advertisement
Stevie and Lindsey officially broke up in 1976.
While writing and recording "Rumours," the band blew up. After eight years of marriage, the McVies divorced. Mick Fleetwood also faced a divorce, having discovered that his wife Jenny was having an affair with his best friend.
As for Stevie and Lindsey, they were clashing again; their arguments only stopped when they worked on songs together (that is so Daisy-Billy coded). After an exhausting on-and-off dynamic, they called it quits.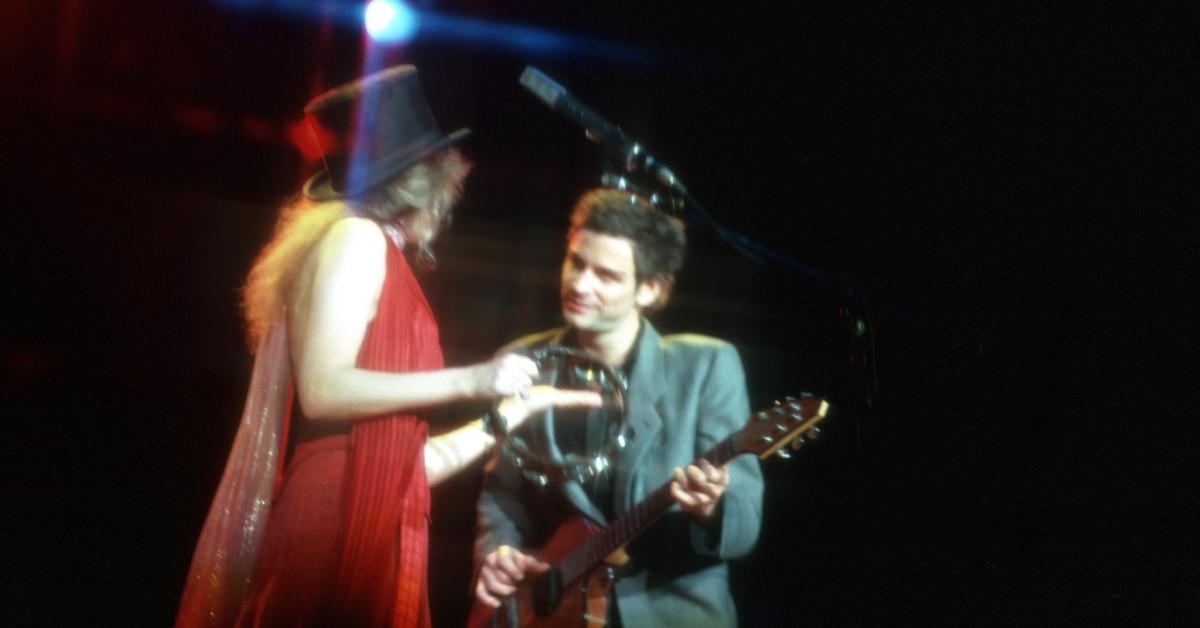 Article continues below advertisement
Stevie opened up about her and Lindsey's breakup in a 2013 interview with Oprah's Master Class, stating, "We were just finishing up the end of our 12 songs in Sausalito for 'Rumours,' and I said, 'We're done. I think that this is over, and we both know now that no matter what it takes, we're going to keep Fleetwood Mac together.'"
"We never, ever, with everything that happened to us, ever, let love affairs break Fleetwood Mac up," Stevie added. "But Lindsey always blamed Fleetwood Mac for the loss of me. Had we not joined Fleetwood Mac, we would've continued on with our music, but we probably would've gotten married, and we probably would've had a child. It would have been a different life."
Article continues below advertisement
In 2018, Stevie said she wasn't willing to work with Lindsey anymore.
In early 2018, Lindsey reportedly asked Fleetwood Mac to delay their tour so he could promote his solo work. While the rest of the band was flexible, Stevie was firm and said the tour dates weren't changing. The tension was unbearable, with Lindsey allegedly snickering and rolling his eyes during Stevie's acceptance speech for MusiCares Person of the Year.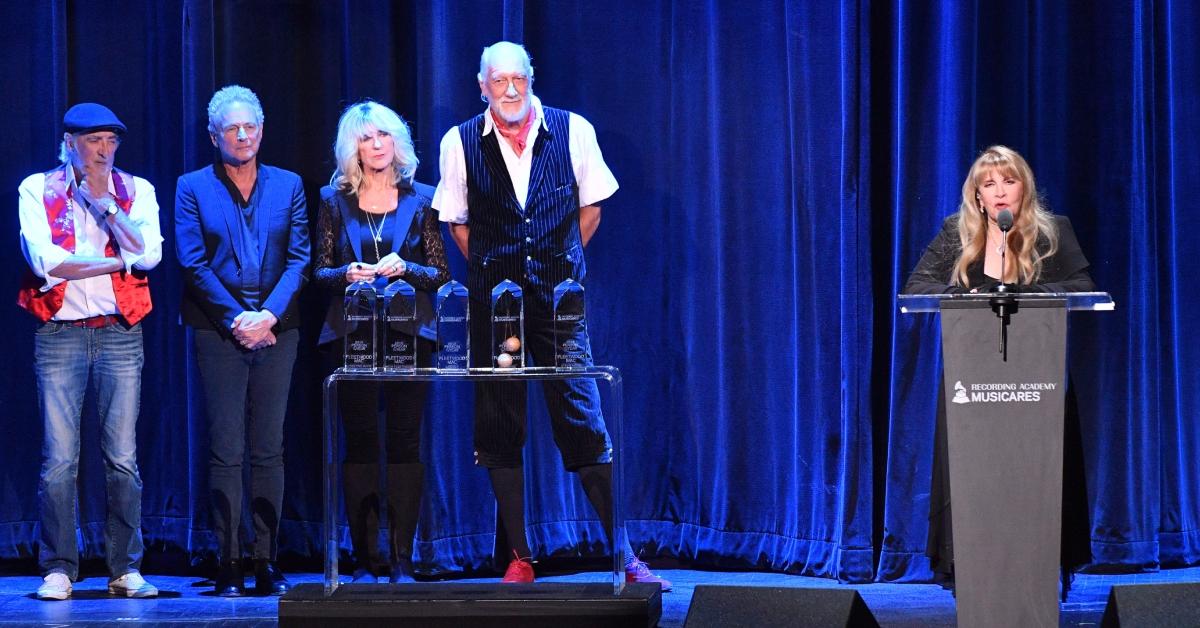 Article continues below advertisement
Soon after that incident, Lindsey was fired from the band. He blamed Stevie, stating that she gave Fleetwood Mac an ultimatum that either he goes or she would. Stevie has denied these allegations, telling Rolling Stone, "Following an exceedingly difficult time with Lindsey at MusiCares in New York, in 2018, I decided for myself that I was no longer willing to work with him."
"To be exceedingly clear, I did not have him fired, I did not ask for him to be fired, I did not demand he be fired. Frankly, I fired myself. I proactively removed myself from the band and a situation I considered to be toxic to my well-being. I was done. If the band went on without me, so be it," she added.
In September 2021, Lindsey revealed that Stevie hasn't spoken to him since his 2019 open-heart surgery.