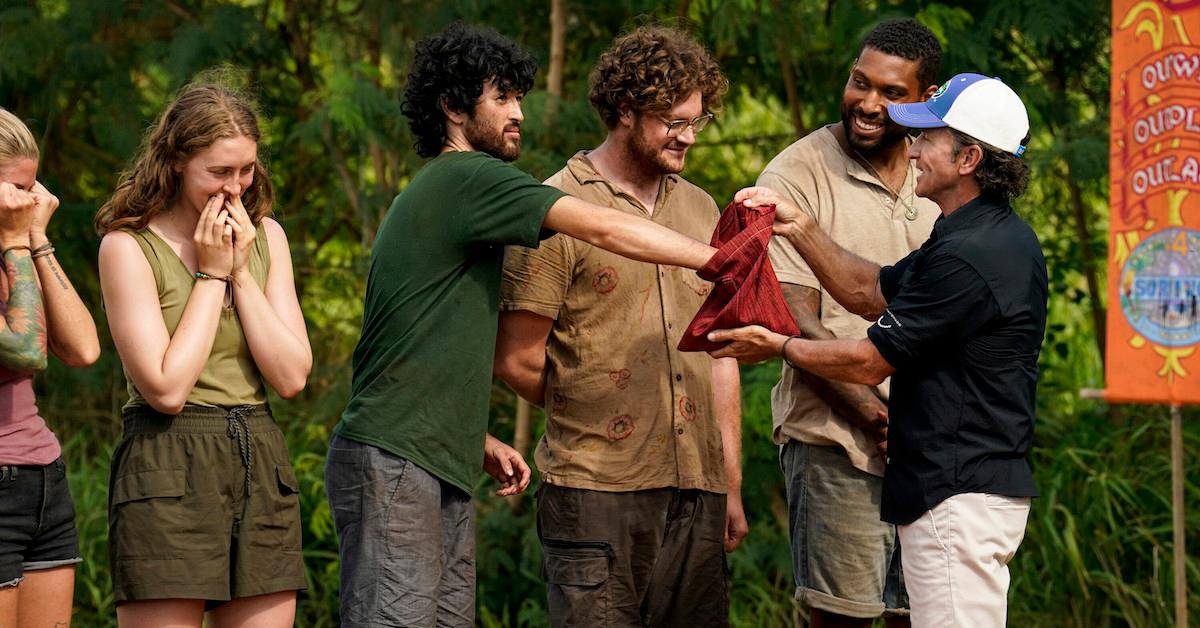 Into and Out of "Merge-atory" in 'Survivor 44' Episode 6 — This One's in the Baayg
We recap 'Survivor 44' Episode 6, titled "Survivor With a Capital S." The players transition from the tribe portion of the game to the individual one.
Spoiler alert: This article contains spoilers for Survivor 44, Episode 6.
One of Survivor's format changes in the New Era is the "merge-atory," which is what we get in Episode 6, titled "Survivor With a Capital S." Nowadays, many Survivor fans are against the idea of "earning the merge," but host and showrunner Jeff Probst is sticking to it. In this episode of Survivor 44, some of our favorite players are once again at risk, but do they make it through to the official merge?
Article continues below advertisement
In Episode 6, the players get split into two groups to compete to "earn the merge." Those players are safe at a tribal council in which 12 players get to vote, making this episode one of the most chaotic episodes yet. So let's jump in!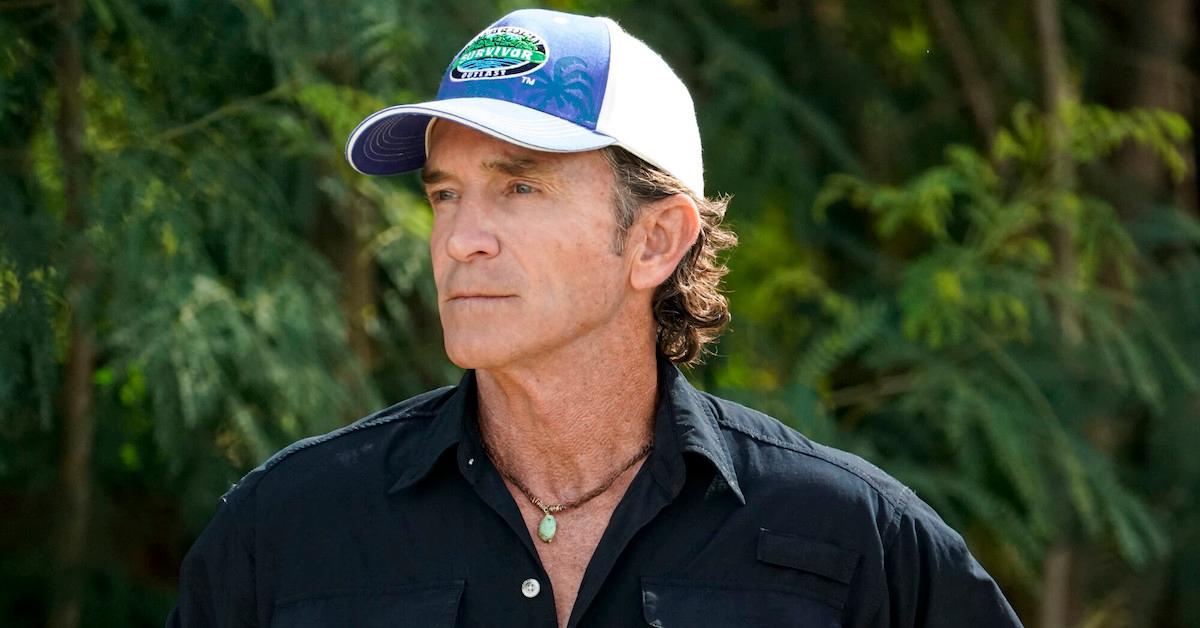 Article continues below advertisement
Something's Brewin'
It's Day 12, almost halfway through the new 26-day format of the game, and Carolyn pronounces "bag" with her midwestern accent. We imagine it must get boring on the island all day, so what else is there to talk about? Josh is ready to get off the Tika island because Yam Yam and Carolyn are "ridiculous and chaotic." Um, Josh, we LOVE ridiculous and chaotic! Regardless, Josh's plans are answered.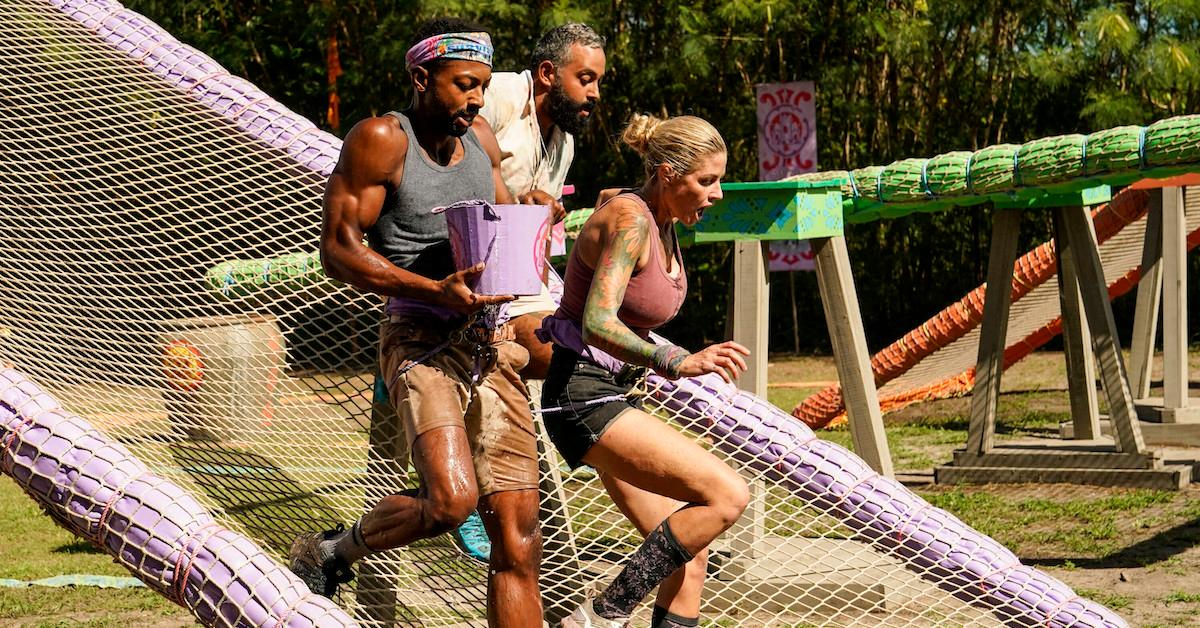 Article continues below advertisement
The Soka tribe gets tree mail, which Danny reads to his fellow tribemates: "The game is about to change. Drop your buffs! You have 10 mins to collect your things. A boat is waiting to take you to your new home." Tika gets the same message, and Ratu learns their fellow players will join them on their beach.
One Beach, 12 Players
This part of the game is reminiscent of Survivor: One World, when all the players lived on the same beach but in different tribes. In Survivor 44, the players aren't fully merged yet but aren't separated into tribes either. Carson reveals that he had a now-powerless idol, while Lauren shares that she has an extra vote. Both of them clearly want to be assets to their former tribemates.
Article continues below advertisement
Even still, no one knows about Danny and Carolyn's idols — both are effectively playing very different stealth games. But within all the mingling and chatting, Josh can't keep the story of his fake idol straight. He tells some players he has an idol but tells others it's a fake. Doing this just creates mistrust amongst the other players.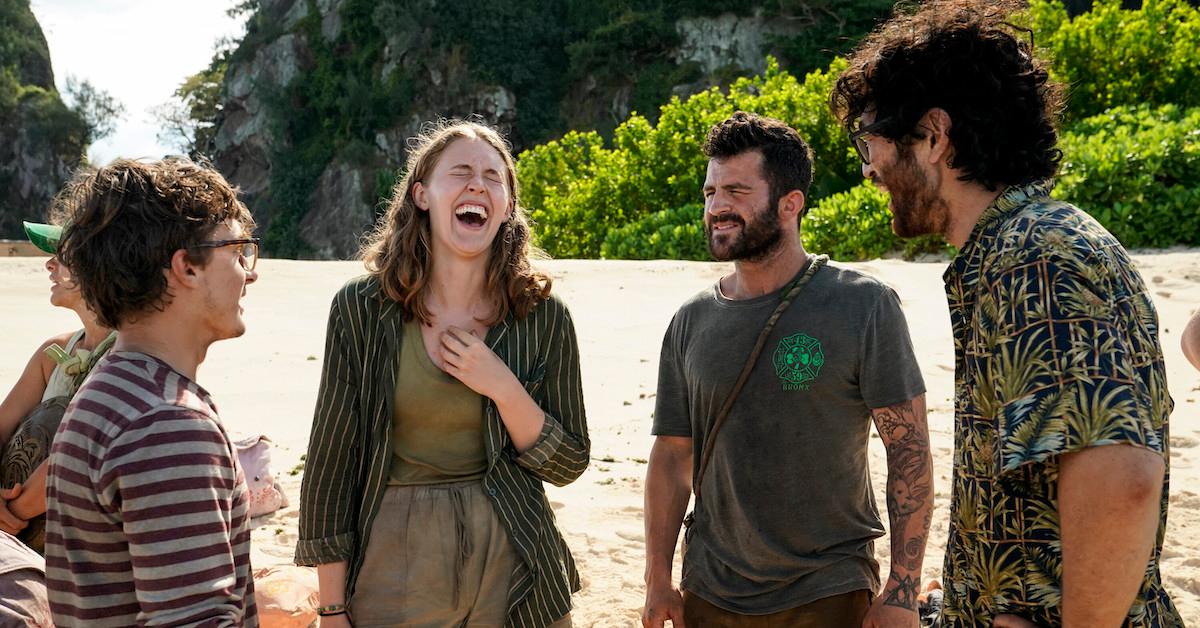 Article continues below advertisement
With Carson ingratiated into Ratu, Yam Yam feels alone after his blindside from Carolyn, but Carolyn is simultaneously overwhelmed by all the people. In all honesty, props to the Survivor editors for creating a very accurate depiction of social anxiety.
Luckily, Carolyn, Carson, and Yam Yam find each other under cover of the night. The "Three Stooges" alliance is back, baby! They decide to work together without the rest of their tribemates knowing. Meanwhile, Matt and Frannie *hold hands* as they try to stay apart. Haven't they been trying this whole time? It's clearly not working.
Article continues below advertisement
It's Time for a Challenge
Jeff welcomes the castaways to the mat as he shares that it's time for them to "earn their way into the next stage" of the game. Right now, there are no buffs. No buffs? Is this even Survivor? There's no tribal immunity nor individual immunity, but the players get split into two groups. Whichever group wins the challenge will not only be immune from the next vote but will officially make the merge and celebrate with the merge feast.
There's a lot at stake here. The makeup of the two groups could mean the end of someone's game. The orange team consists of Heidi, Danny, Lauren, Yam Yam, Josh, and Kane. The other six players are in the purple group: Matt, Frannie, Carson, Carolyn, Jaime, and Brandon. Between wanting our showmance to stick together plus two-thirds of the Three Stooges alliance, we are obviously rooting for Purple to take the challenge!
Article continues below advertisement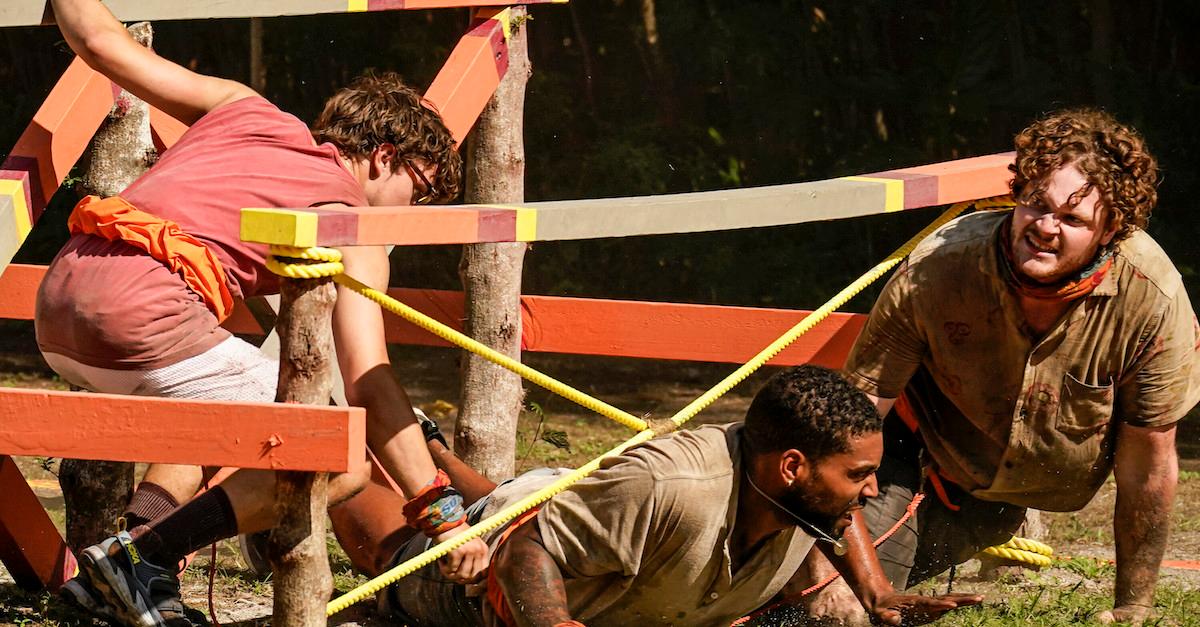 In this challenge, teams must dig a giant heavy ball out of the sand and push it over and through various obstacles. While doing so, they'll retrieve a key that they'll later use to unlock a 3-D tree puzzle. But first, they need to untie a rope and then get all six team members up and over a wall.
Article continues below advertisement
It is neck and neck throughout the physical part of the challenge, but when Jaime has trouble getting over the wall, the purple team falls behind. With teamwork, she gets up, and Carson quickly follows like he really is Tom Holland in Spider-Man. When it comes to the puzzle, Carson is King. He "whips through the puzzle" while Orange struggles. We learn in a confessional that the tree puzzle was one of the many puzzles Carson practiced at home before going to Fiji.
All Eyes on Josh
Yam Yam is worried since he's vulnerable and doesn't have many social ties in the game. He immediately throws out Josh's name and quickly realizes his mistake of speaking too soon. As for the winners, they all discuss voting Josh out regardless and decide that Kane will be a Plan B if Josh has an idol. Even though Carolyn reassures the players that Josh does not have an idol, no one can fully believe her, which understandably frustrates Carolyn.
Article continues below advertisement
As it starts to rain, the players scramble. All seems chill until Chaotic Carson comes out of hiding to tell Kane his name was thrown around. Carson doesn't want Kane to go home if Josh does have an idol, so Kane moves the target off his back as Plan B to Yam Yam's back. Matt's worried that Josh could live to see another day in the game and likens Josh to Superman with "bullets bouncing off his chest." This is ironic considering Josh's backstory in which he truly is a survivor.
Article continues below advertisement
Everyone's confused before heading into Tribal Council. Matt explains in the nerdiest way possible (we love it), "The matrix of relationships is exponentially more complex in a group of 12." And now it's time … for Tribal Council. Is Josh going home or have the votes switched to Yam Yam?
The Castaways Have Spoken
Once again, Jeff attempts to coax out hints about how the game is being played. Kane shares that it's essential at this stage to "operate from a place of belief and trust," which is hard to do when many of them have just met for the first time. Yam Yam jokes about being "unable to hold it in" (and he's not talking about poo this time). But it's Matt who gives us the council-ending metaphor.
Article continues below advertisement
"We all feel that we've turned a corner. In our tribes, we're going down the bunny slopes and then we turn a corner and suddenly it's double black diamonds. And we're flying down and a confetti cannon goes *explosion sound* and there's a picture with all these little pieces as you're going down the hill and you have to vote based on this picture." And with that chaotic simile, it's time to vote.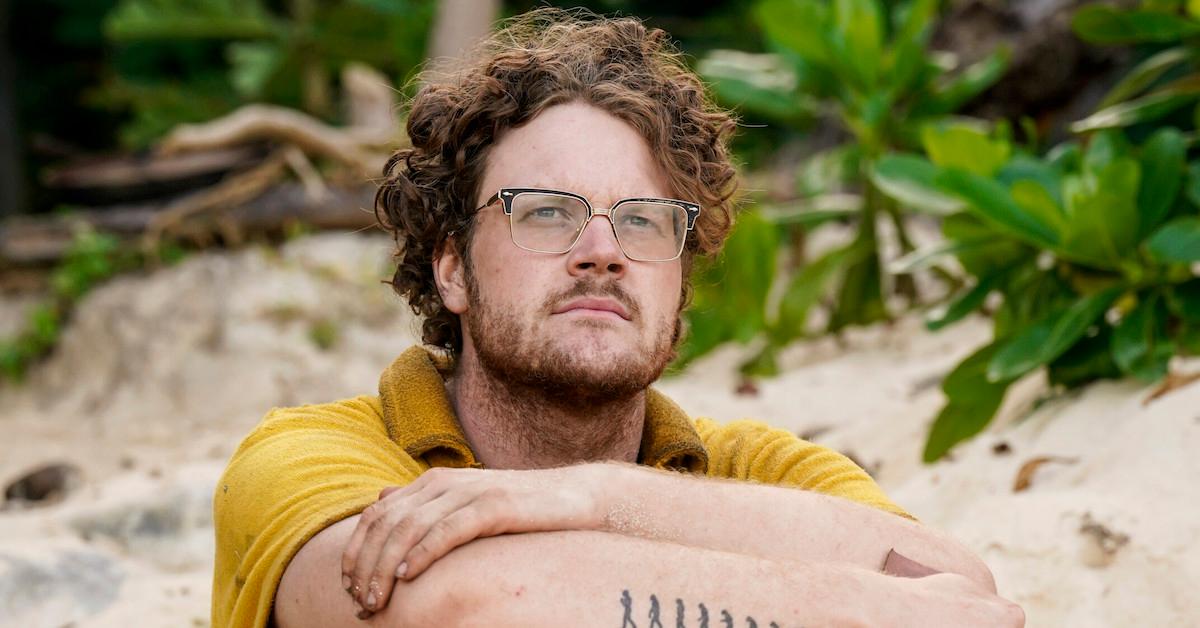 Article continues below advertisement
When Jeff announces that players can play an advantage, Josh teases the rest of the castaways by moving his bag, but as we know, he does not have an idol. Carolyn votes for Kane, sticking to what she thought was the plan, and Josh, Brandon, and Kane vote for Yam Yam. The rest of the castaways (sans Matt, who lost his vote) vote out Josh, and he goes home just before making the merge.
Next week, a new twist will dictate who goes home instead of the players … so we are not excited about that. But at the same time, we still can't wait!
New episodes of Survivor air every Wednesday at 8 p.m. EST on CBS.