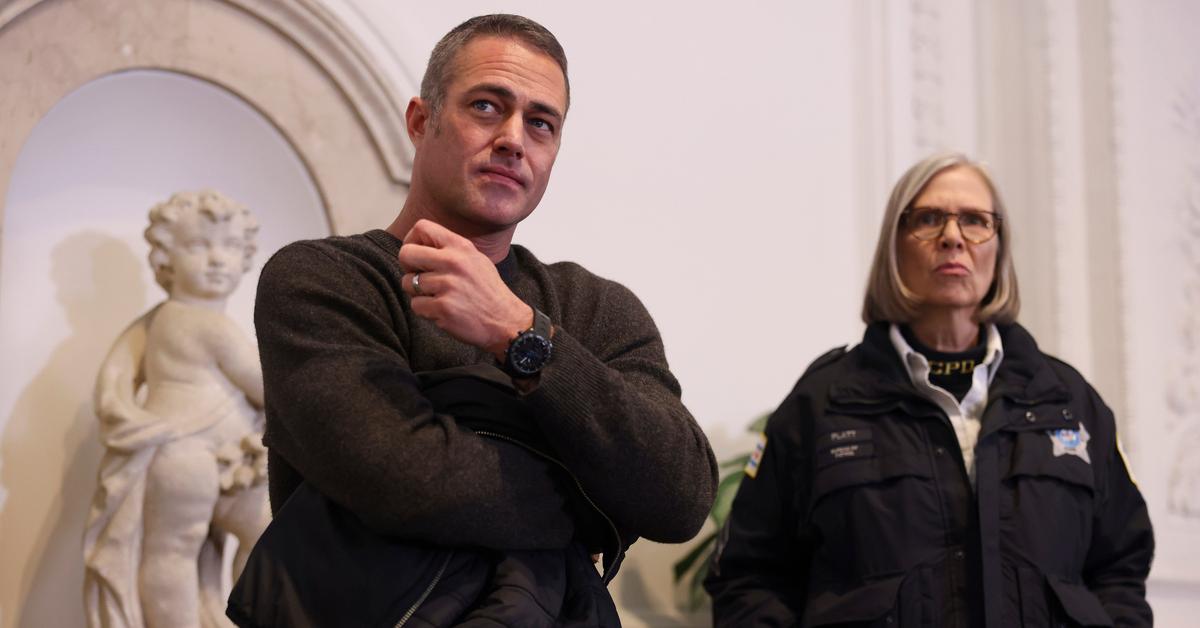 Taylor Kinney's Last 'Chicago Fire' Episode Has Passed and We're Distraught
Spoiler alert: This article contains spoilers for Chicago Fire Season 11, Episode 15.
Actor Taylor Kinney shocked fans of Chicago Fire when it was revealed that he's taking a leave of absence from the hit NBC series. While actors are commonly written out of TV shows to accommodate other plans, this was different. The actor requested time away to handle a personal issue.
Aside from the obvious of wanting Taylor and his loved ones to be OK, viewers started wondering what that meant for the show.
Article continues below advertisement
Now, we have some answers.
Taylor's character Kelly Severide has always been one of Chicago Fire's most prominent characters, and his role became even bigger after Jesse Spencer left the show in Season 10. On top of that, Severide is one-half of the show's central romantic relationship, having married longtime love Stella Kidd.
The series will take a huge hit without the character — so what happened in Taylor Kinney's last episode? Did he leave Chicago Fire for good?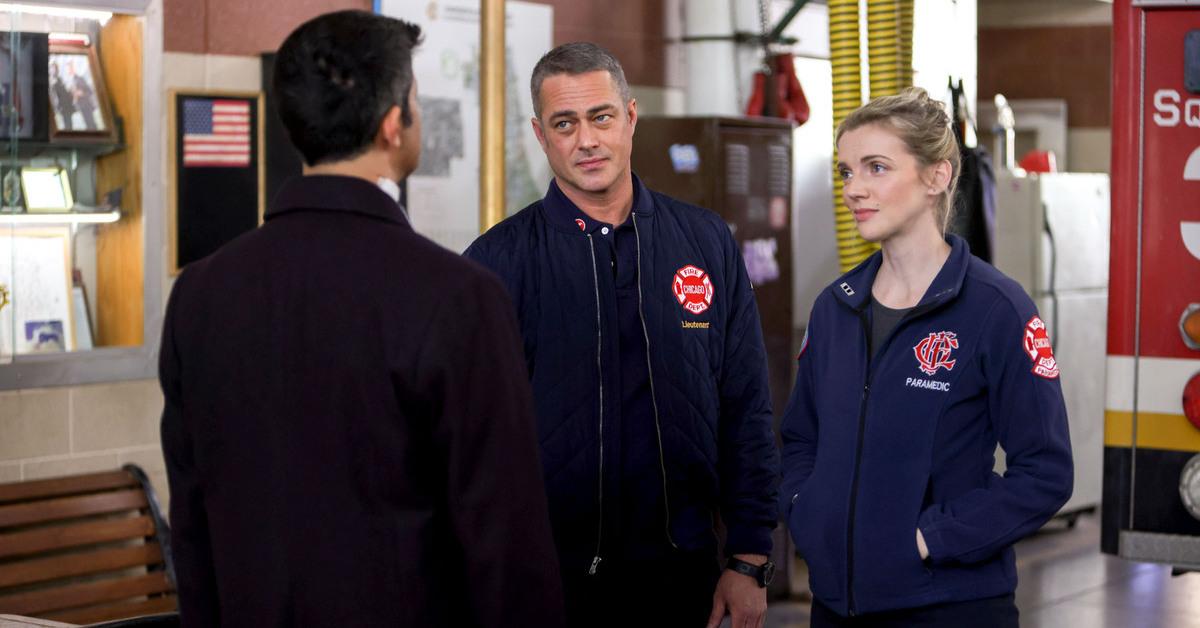 Article continues below advertisement
Taylor Kinney's last 'Chicago Fire' episode aired on Feb. 22, 2023.
The end of Season 11, Episode 14, which aired on Feb. 22, gave us the biggest cliffhanger ending yet. Already knowing that Taylor planned to leave the series, the final moments of the episode sent fans into a tailspin. Basically, at Molly's, Stella (Miranda Rae Mayo) approaches Severide about a mysterious text he sent her about Van Meter (Tim Hopper). Severide shows Stella the message, to which she responds, "Wow. What are you going to do?"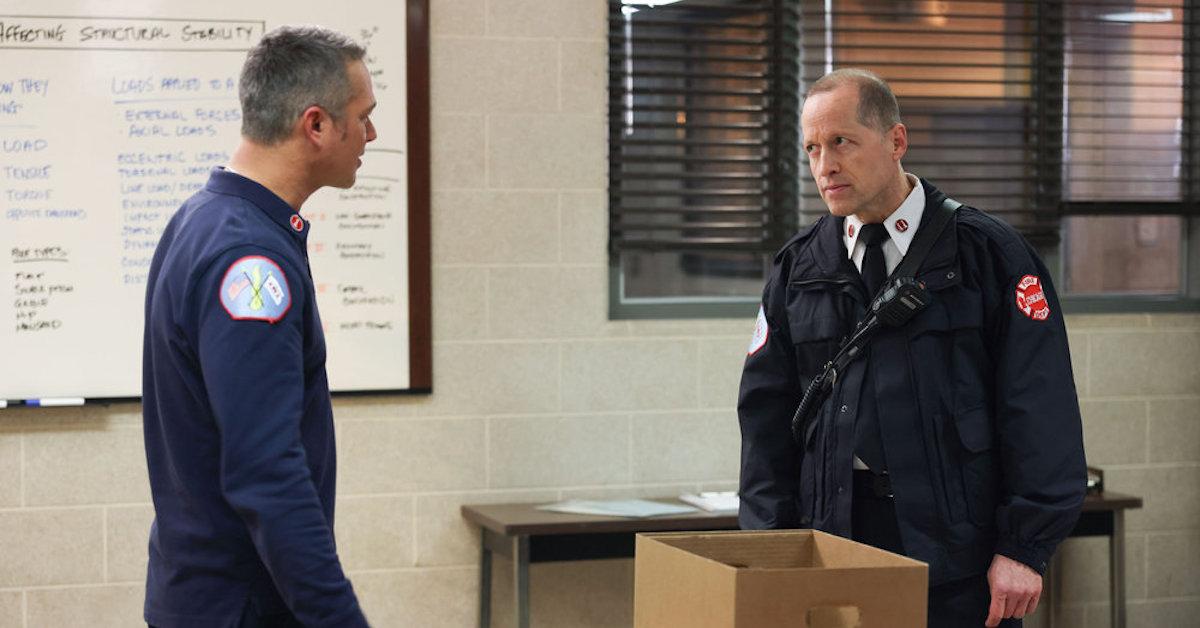 Article continues below advertisement
At this point, fans are left in the dark, but if we remember, Van Meter is the Chicago Fire Department's Office of Fire Investigation captain, so whatever he sent could be pretty serious. Luckily, we find out in the following episode, Season 11, Episode 15, which aired on March 1, that Van Meter was inviting Severide to nab a last-minute spot at one of the best arson investigation training programs in the world.
Considering the fact that Severide is the lieutenant for Firehouse 51's Rescue Squad 3, this is going to cause a hell of a shakeup. Naturally, Battalion Chief Wallace Boden (Eamonn Walker) isn't happy about losing his lieutenant when Van Meter gives Boden the news.
"I just wanted to explain in person," Van Meter says.
"What? Why you took my squad lieutenant out of commission on a day's notice?" Boden replies.
Article continues below advertisement
"Well, to be fair, Severide could've said no," Van Meter digs back. "But this is the best arson investigation training program in the world, Wallace. Hands down. A last-minute opening like this? It's the opportunity of a lifetime for Severide. After seeing him hunt down that E.V. charger, I couldn't think of a better man to recommend for the spot. I hope you can understand."
Does this mean that Severide is leaving 'Chicago Fire' for good? Luckily, Severide could return.
Thankfully for us, the explanation of Severide's exit also includes hints that he could be returning to the squad soon enough.
"It doesn't mean [Severide's] planning to transfer to OFI," Van Meter tells Boden during their confrontation. "I know it'll be a burden on this house for a while. But the expertise Severide will bring back here to 51 will benefit the whole department."
"You know that's the only reason why I'm going along with this," Boden says. Same here, Boden, same here.
Article continues below advertisement
When announcing Taylor's abrupt exit from Chicago Fire, Variety made it clear that Taylor simply taking a "leave of absence" for an unspecified period of time, and that he does plan to return to the series. Their source explained that he decided to leave "to deal with a personal matter." It can be easy to forget that actors are people too, and sometimes life can get in the way of their jobs!
Article continues below advertisement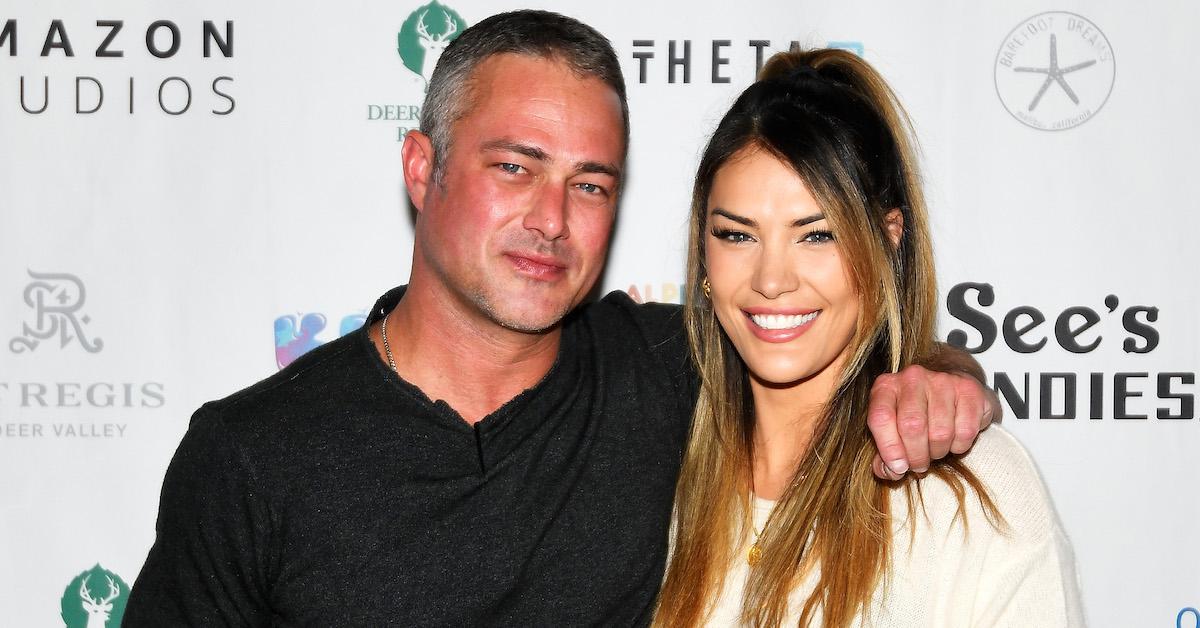 We're just all crossing our fingers that Taylor's leave of absence is for something positive in his life, and that all is well with his family and friends. He hasn't yet said anything on the matter, and in all fairness, every actor has as much of a right to privacy as we do. All we can do is wish him the best and hope that he comes back soon!
Chicago Fire airs Wednesdays at 9:00 p.m. on NBC.