Severide Is Being Written Out of 'Chicago Fire' for the Time Being — What Happened?
'Chicago Fire' recently lost one of its oldest and best people. What happened to Severide? Actor Taylor Kinney has provided updates in the past.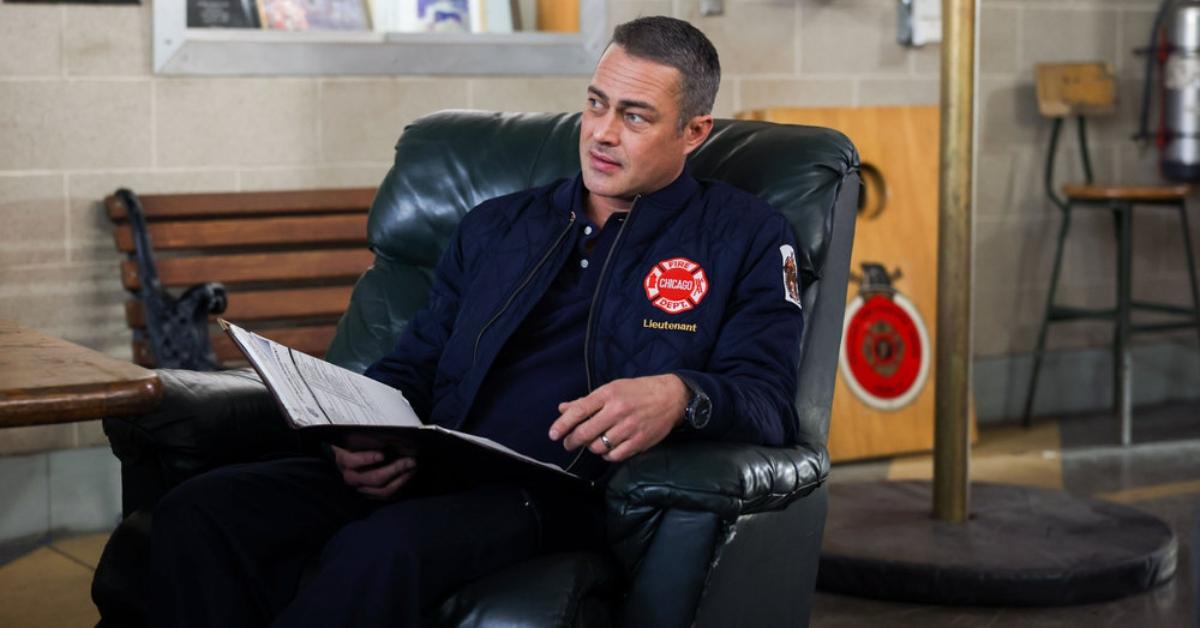 They say nothing lasts forever but, so far, we've only gotten a little over 11 seasons with Taylor Kinney playing the very crushable Kelly Severide on NBC's Chicago Fire. When we first met Severide, he was the youngest firefighter to make the squad but his dream was nearly destroyed by a back injury that led to an addiction to painkillers.
Article continues below advertisement
For roughly half of his time on the show, Severide was a bit of a playboy before finally settling down with fellow firefighter Stella Kidd (Miranda Rae Mayo), whom he wed at the end of Season 10. Just as things were finally clicking into place for Severide, actor Taylor announced he was stepping away from Chicago Fire. What happened to Severide? Here's what we know.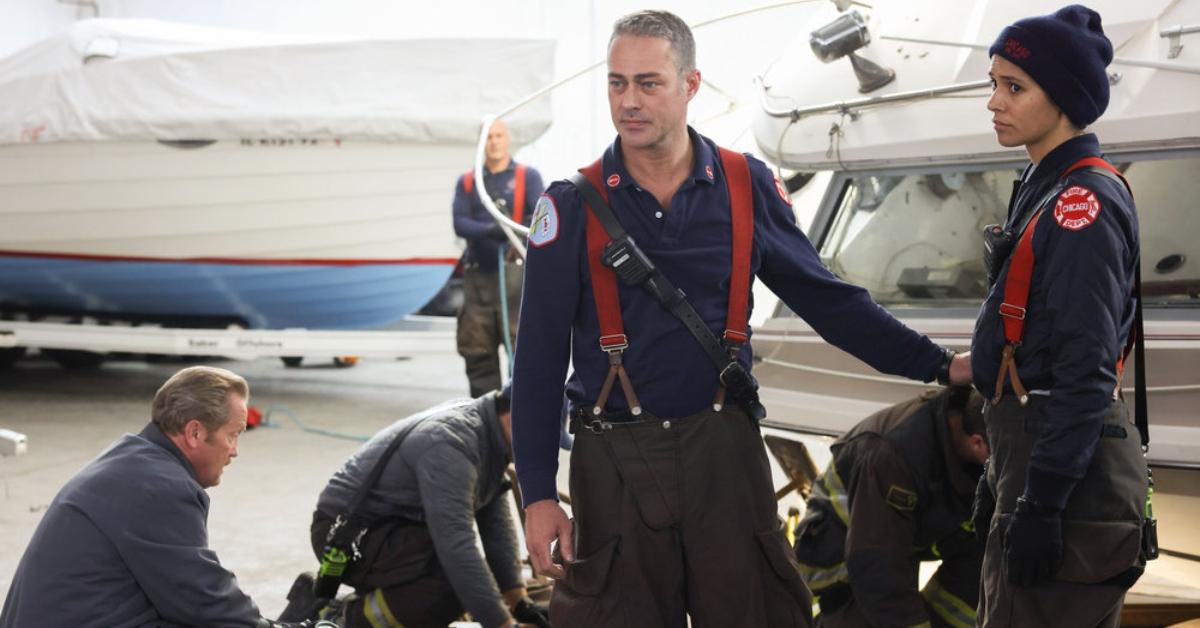 Article continues below advertisement
What happened to Severide on 'Chicago Fire'?
Severide's departure has been teased all season, but the reason for his leaving Firehouse 51 has been brewing for years. He has been known to have a knack for arson investigation, shown off in Season 8 when he briefly left the team to work as a fire investigator. Although he returned some time later, his calling as an arson investigator is directly addressed in Season 11.
In the March 1, 2023, episode of Chicago Fire, it was revealed that Severide left town in order to participate in an arson investigation training program. He received a text in the episode prior from Tom Van Meter (Tim Hopper), the captain of the CFD's Office of Fire Investigation. Severide was invited to join the program, which he seems to have accepted, considering he doesn't appear in Season 11, Episode 15 at all.
Article continues below advertisement
Then, in the Season 11 finale of Chicago Fire, we learn that the arson investigation program Severide was participating in had actually ended and he went on to help out with an ATF investigation at an unknown location. Unfortunately, he forgot to mention that small detail to Kidd, who has grown concerned over his whereabouts and if he will ever return home to her.
The season finale ended with several twists and turns, including Kidd announcing that she would leave Chicago to find her husband. "I am taking the next few shifts off," Kidd explains to Carver (Jake Lockett). "I'm going to get my husband and bring him back to Chicago."
Is Severide a "wanderer" like his father? Will Kiss and Severide reunite and return to Firehouse 51 together? You'll have to wait until Season 12 premieres in the fall of 2023 for any clues.
Article continues below advertisement
Why did Taylor Kinney leave 'Chicago Fire'?
Previously, it was reported Taylor is going on hiatus. A source close to production told Variety that he's on a "leave of absence to deal with a personal matter." Obviously, this is a common scenario in any workplace yet it always feels so serious on a TV show. Severide's current absence very much reflects the fact that Taylor won't be filming for the show for some time.
Article continues below advertisement
According to Deadline, the "cast and crew were apparently informed of Kinney's leave earlier Friday," Jan. 20, 2023. As of the time of this writing, we don't know have an exact explanation for Taylor's personal matter. Either way, we hope everything is OK.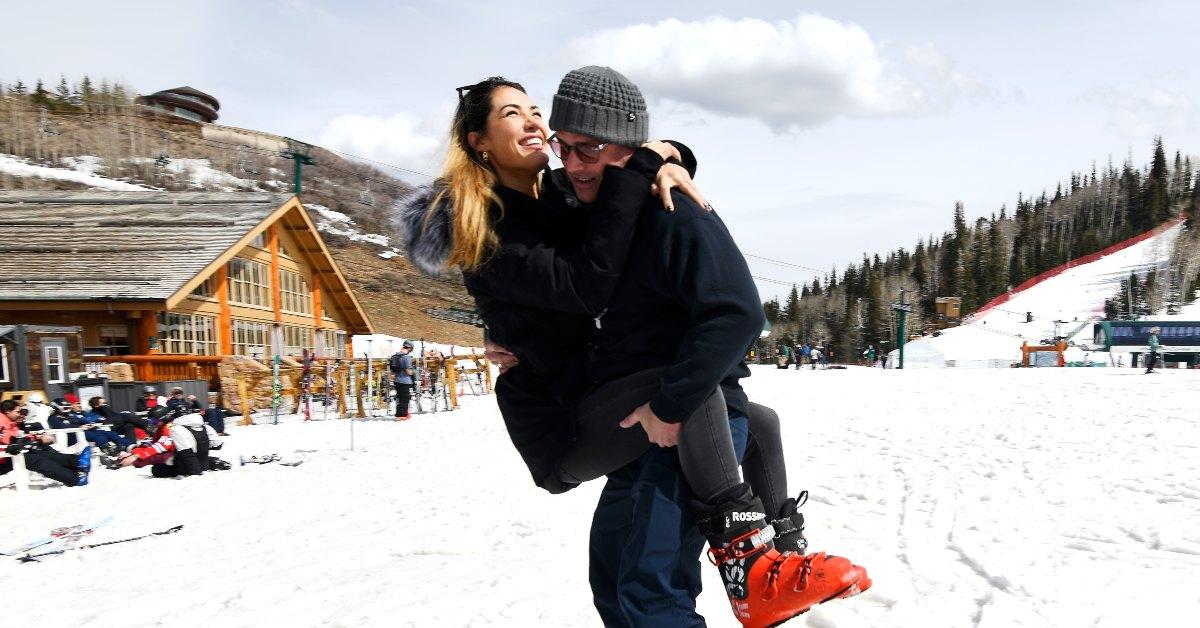 Article continues below advertisement
Could trouble be brewing in Taylor Kinney's relationship?
Who among us hasn't taken some time off of work to nurse a broken heart? While we don't like to think it, perhaps Taylor is getting over a breakup. In April 2022, Taylor and his girlfriend, model Ashley Cruger, were smooching it up at Operation Smile's 10th Annual Celebrity Ski and Smile Challenge. The two were smitten little kittens as they hugged and kissed all over the ski slopes.
Article continues below advertisement
Ashley's posts with Taylor on her own Instagram follow a similar timeline of cuteness. She uploaded one in July from the same golf outing and a carousel of photos from a September event at the Chicago Sports Museum. (If you look closely at the last slide in the carousel, you can even see a large rock on a very interesting finger.)
Although Taylor hasn't been very active on social media, Ashley has shared a few romantic photos of the two. Perhaps Taylor just needed some time away from work.