Is Thanos Going to Show Up in 'Loki'? (SPOILERS)
'Loki' Episode 5 is full of Easter eggs, so when Loki variants pass a yellow Thanos-Copter, many of us are wondering what exactly that means.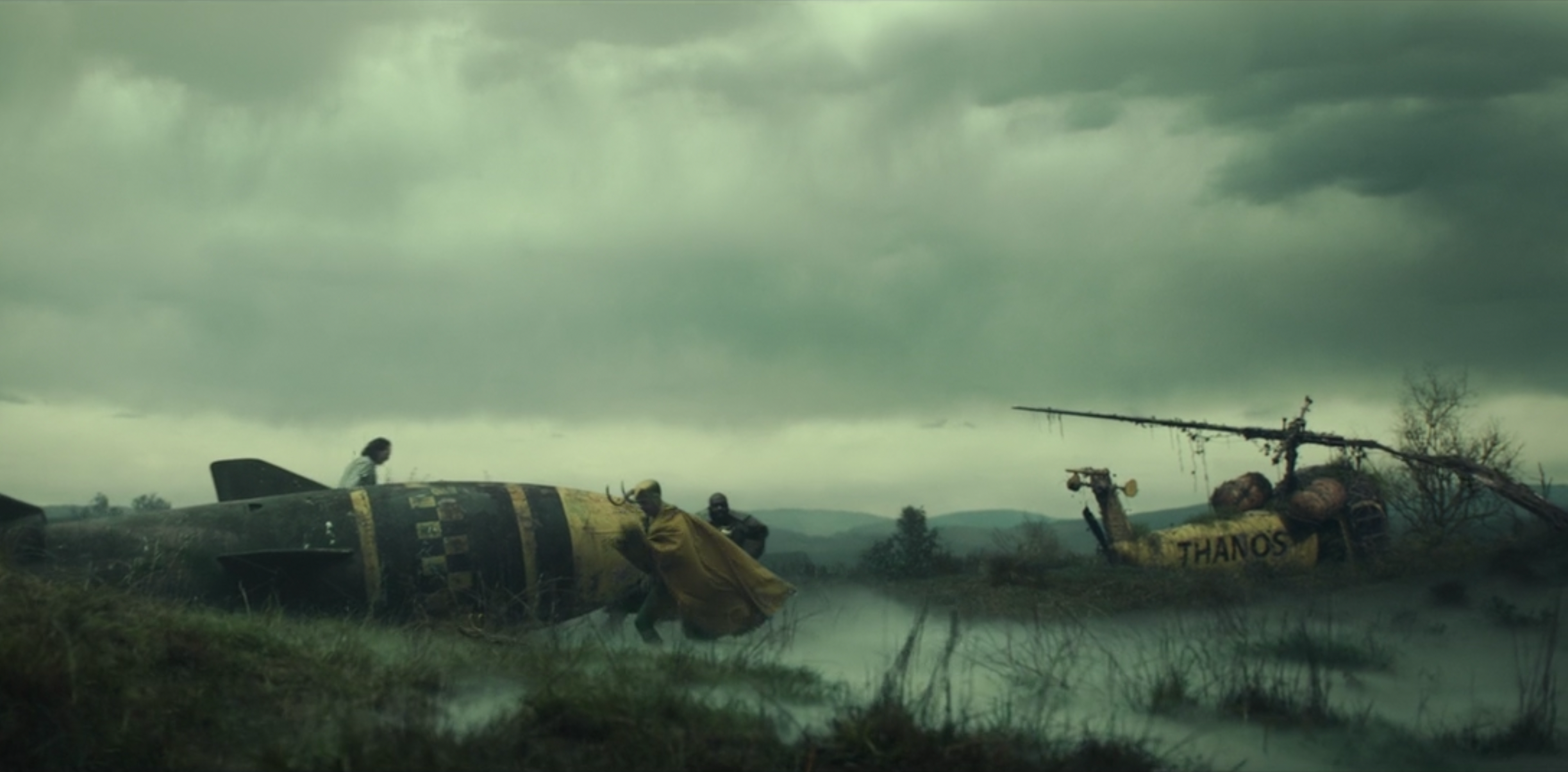 Spoiler alert: This article contains spoilers for Loki Episode 5.
Unsurprisingly, Episode 5 of Loki brings more surprises, more questions, and more Easter eggs. As Marvel's newest television installment draws to a close, many MCU fans couldn't help but spot a yellow Thanos-Copter in the Void that Loki and his fellow variants are stuck in.
Article continues below advertisement
A quick recap — after Loki is pruned, he lands in a barren land of destruction, which is explained to be the end of time. No Nexus events are possible here, but Sylvie believes the real Time Keepers (or whoever is behind them) live in this barren wasteland, behind the smokey, all-encompassing monster Alioth.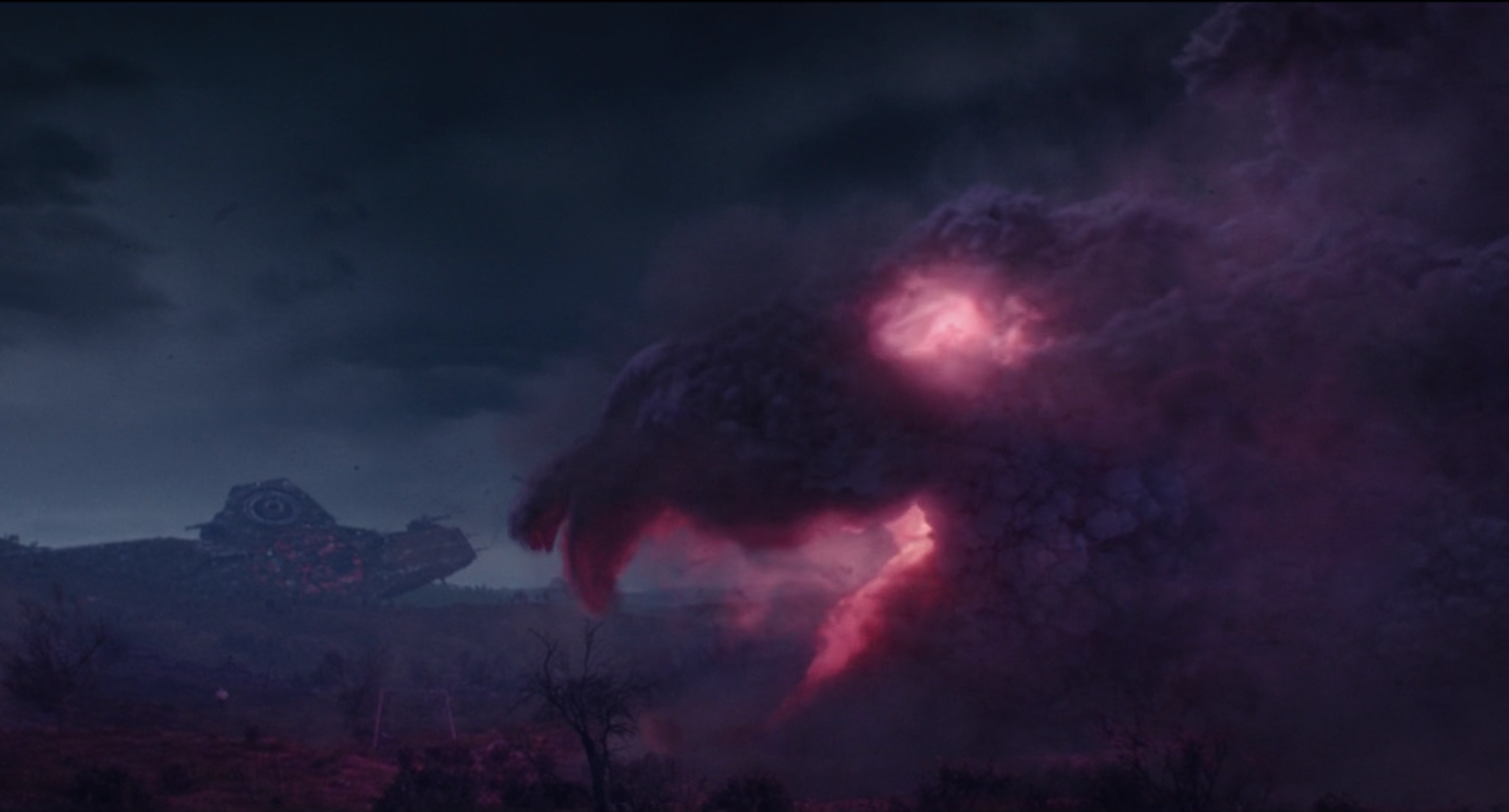 Article continues below advertisement
The Thanos-Copter shows up in 'Loki' Episode 5.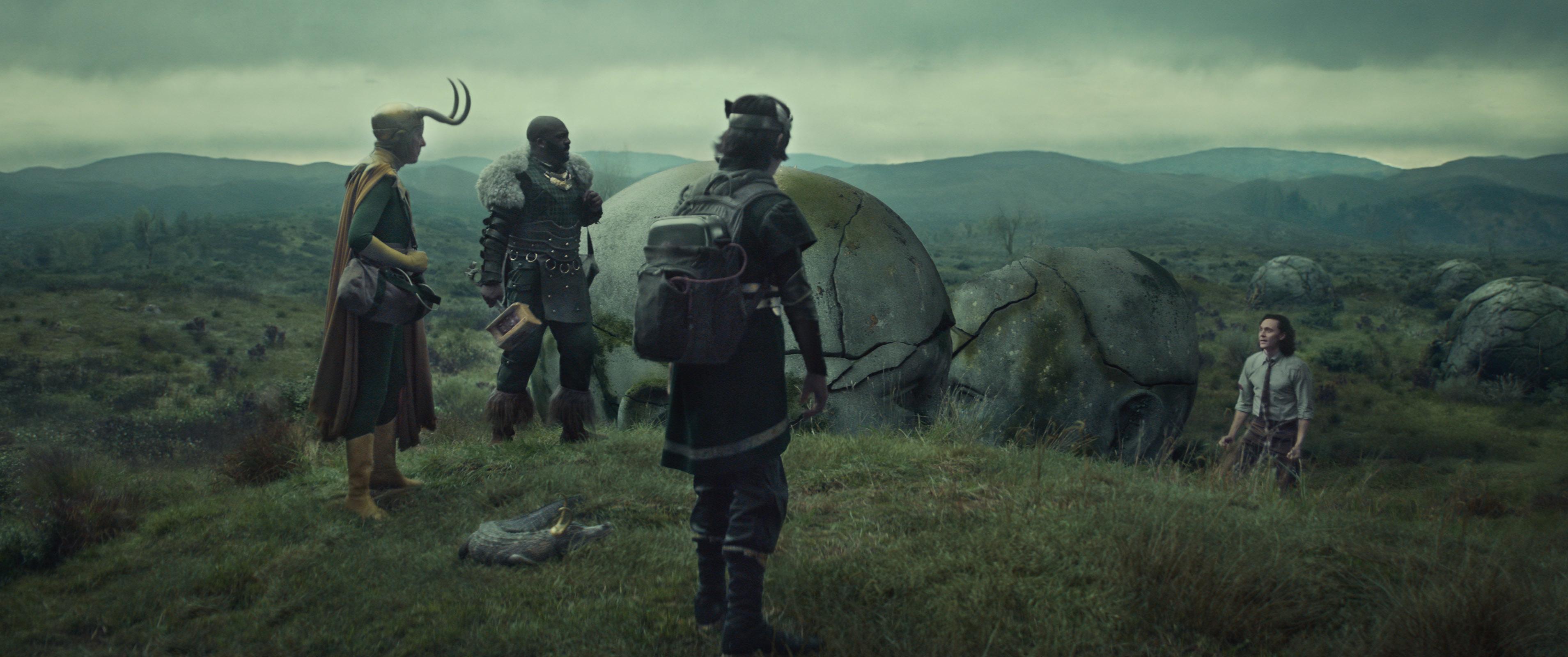 Basically, Loki is found by a motley crew of other Loki variants — Boastful Loki, Kid Loki, Classic Loki, and Alligator Loki. They lead Loki to their underground safe haven in a reformed bowling alley and explain that they don't get out, but in the end, they do survive, because that's what Loki does. It's during the scene in which the Lokis are on their way to the bunker that we spot a yellow helicopter with "Thanos" written on its tail.
The Thanos-Copter in 'Loki' is an Easter egg from the Marvel comics.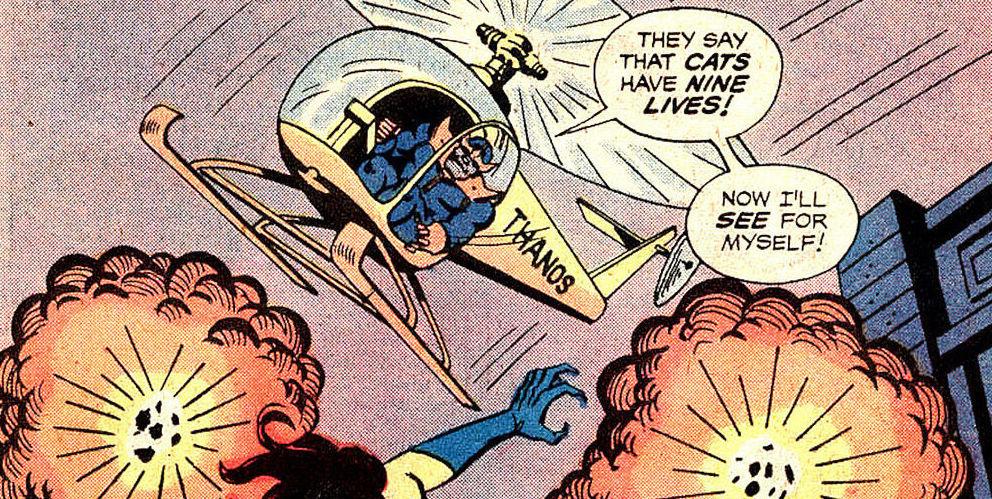 In the Marvel comics, there is actually an issue in which the big and scary Thanos makes an appearance in his adorable yellow copter, which has "Thanos" written on its tail. Thanos flies the copter in 1979's Spidey Super Stories #39, in which Thanos wants to get his hands on a Cosmic Cube, but is thwarted by Hellcat and Spider-Man.
Article continues below advertisement
Marvel fans have turned the Thanos-Copter from the comics into a meme.
However, since then, the Thanos-Copter has become an internet sensation. When we think of Thanos, we think of the "Big Man" villain, the all-powerful universal conqueror portrayed by Josh Brolin. So now imagine him flying that tiny little copter? It's hilarious and ironic, and Marvel fans will take any opportunity they can get to poke fun at the Mad Titan.
Now, the Loki creative team has taken it upon themselves to join in on the fun and intimate that there is possibly an alternate timeline in which Thanos flies his Thanos-Copter in the MCU.
Due to the fact that only things pruned by the TVA can end up in the Void at the end of time, it's even possible that the Thanos-Copter was some sort of Nexus event. Regardless of how exactly the Thanos-Copter ends up in the Void, it's unlikely that it actually affects the bigger picture of Loki's final episode.
Stream new episodes of Loki every Wednesday on Disney Plus.