Did You Notice All of the 'Star Wars' Easter Eggs in 'The Book of Boba Fett' Episode 3?
There were a lot of 'Star Wars' Easter eggs hiding in plain sight during the events of 'The Book of Boba Fett' Episode 3. Here's our top 5 favorites.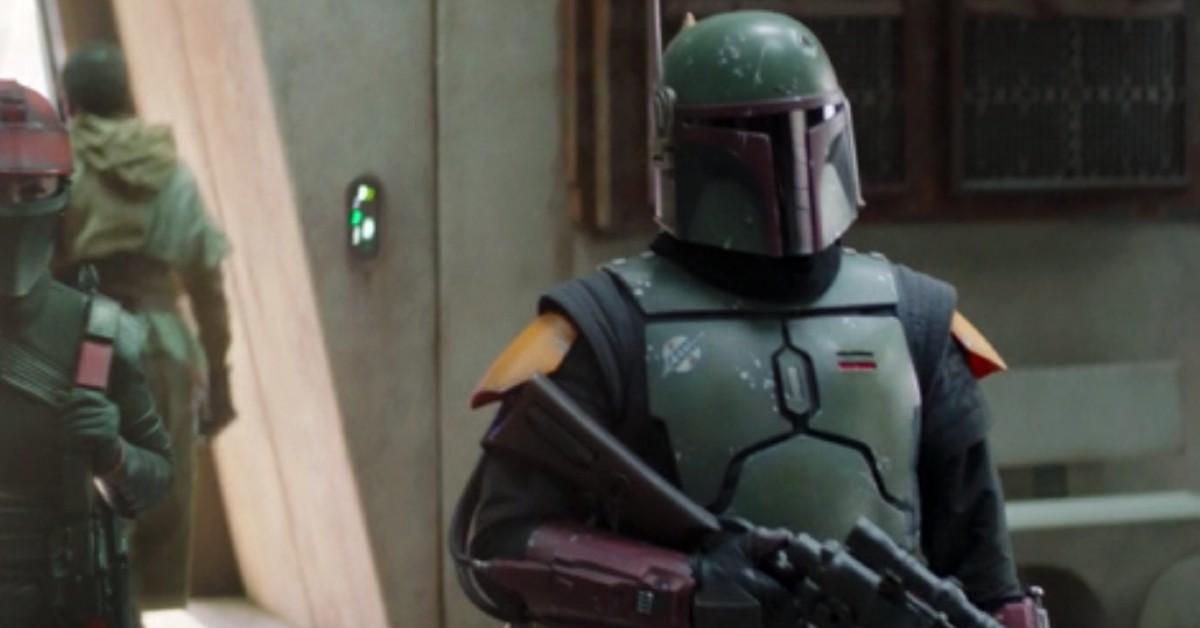 Did you manage to catch all of the Star Wars Easter eggs strewn about Episode 3 of The Book of Boba Fett? The show continues to present Boba Fett (Temuera Morrison) with various threats and challenges to his status of daimyo of Tatooine.
Article continues below advertisement
Boba meets a friendly Rancor and his trainer (Danny Trejo) in Episode 3, after surviving an assassination attempt. The titular bounty hunter also has to deal with a Tatooine street gang, the Pyke Syndicate (again), an obnoxious mayor, and the looming threat of war.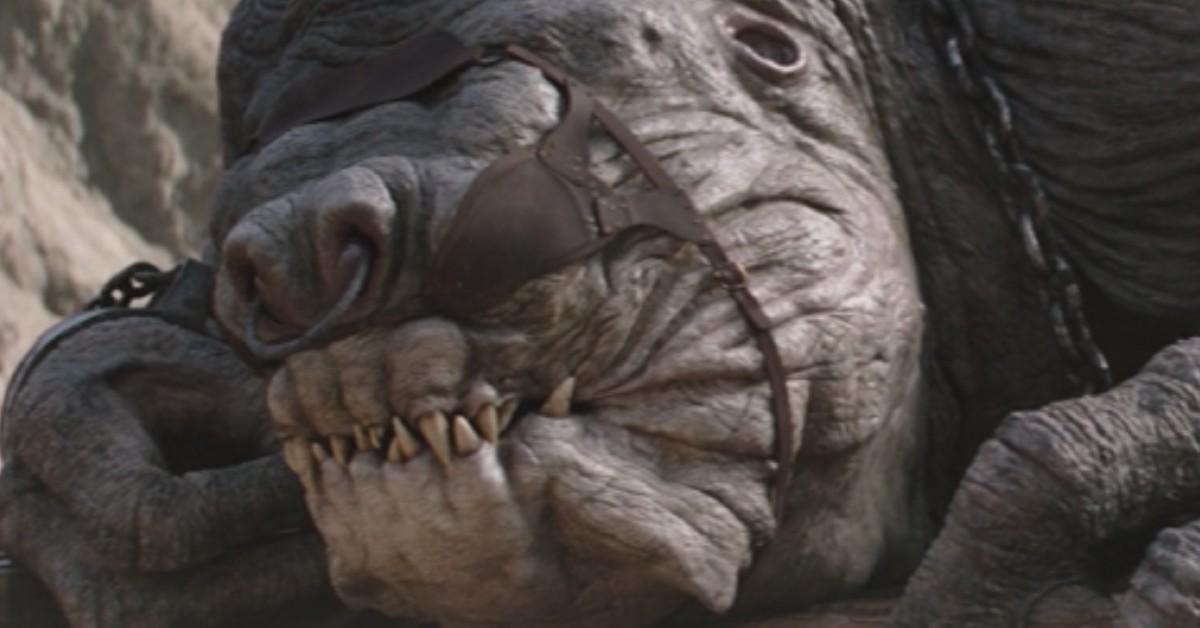 Article continues below advertisement
Easter egg 1: The Rancor
Rancors are huge, monstrous beasts that certainly aren't meant to be messed with. Luke Skywalker (Mark Hamill) killed a Rancor in Return of the Jedi at Jabba's palace in Tatooine. Jabba abused the Rancor as a means to execute those who crossed him. This was why Luke was forced to kill the Rancor in self-defense. Jabba's beastmaster Malakili is seen weeping over the Rancor's death.
In Episode 3 of The Book of Boba Fett, the Hutt twins present a Rancor to Boba as a form of apology. They did try to assassinate him after all. Danny Trejo plays the Rancor's trainer, and he explains to Boba that Rancors are actually quite emotional and bond with the first person they see. Boba bonds with the Rancor, and determines that he'll learn how to ride him properly.
Article continues below advertisement
Easter egg 2: Vapor farmers
"With all due respect, no one respects you" — With that, Lortha Peel makes quite an impression when he seeks an audience with Boba. Lortha explains that he brokers sales on behalf of the vapor farmers. He's frustrated because a street gang keeps stealing his inventory of water. We wondered, could Lortha have done business on behalf of Luke Skywalker's Uncle Owen and Aunt Beru before they were killed in A New Hope? They were moisture farmers on Tatooine, after all.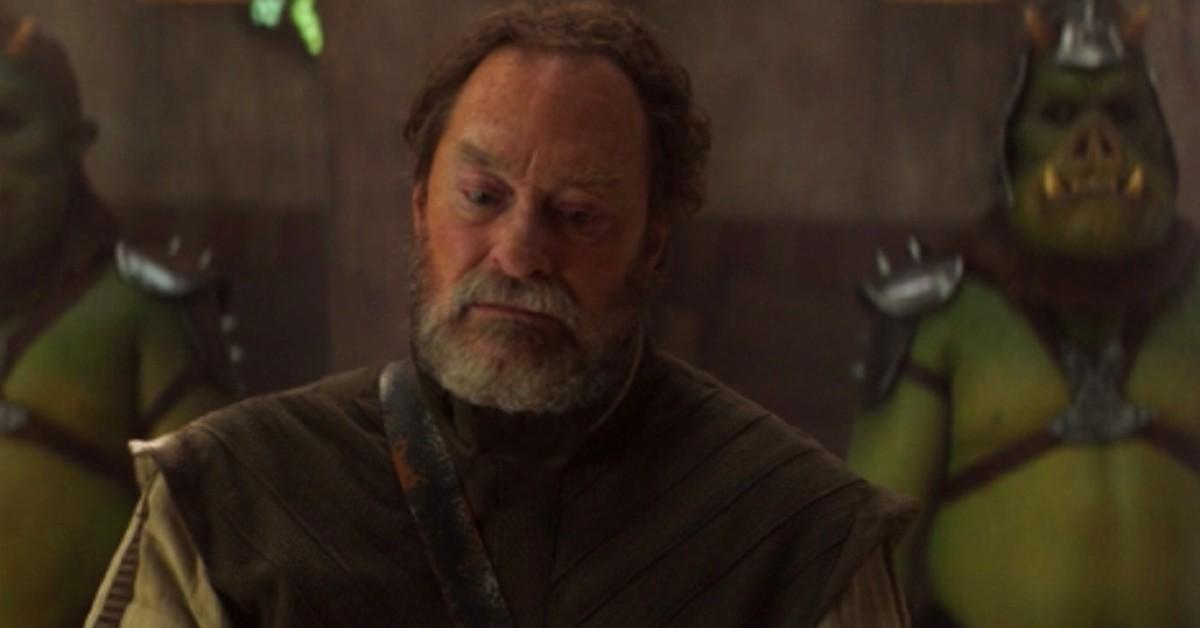 Article continues below advertisement
Easter egg 3: What is that fish-like thing Boba's eating?
After Boba and Fennec Shand (Ming-Na Wen) successfully stave off the assassination attempt from Black Krrsantan they sit down to a veritable feast of food. The centerpiece of their victory meal is a large, monstrous, fish-like creature.
The creature is known as a nuna, which was spotted previously in The Phantom Menace. Near the totally appetizing nuna plate is a jar full of blue liquid. We're pretty sure that liquid is spotchka, which is basically like a Blue Hawaiian of the Star Wars universe. Cobb Vanth (Timothy Olyphant) ordered some for himself and Din Djarin (Pedro Pascal) in The Mandalorian. Fennec also took some celebratory sips of spotchka after she and Boba seized Jabba's palace from Bib Fortuna.
Article continues below advertisement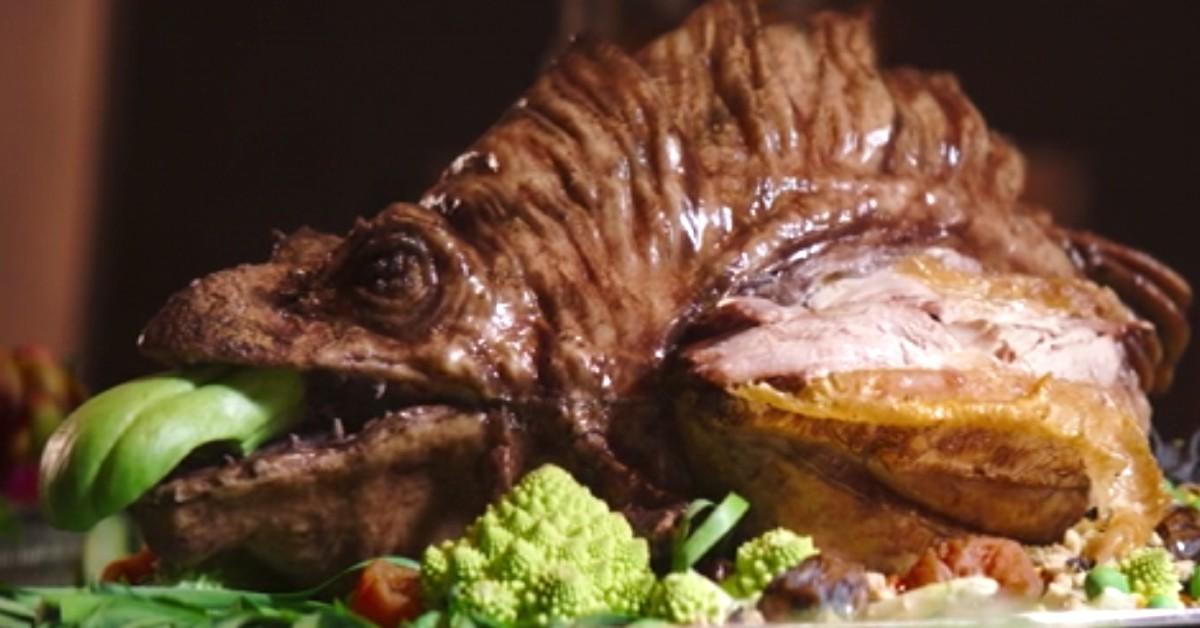 Easter egg 4: Boba Fett's advice
Fennec wonders if it was wise of Boba to release Black Krrsantan after the Wookie attempted to assassinate Boba. However, Boba understood that Black Krrsantan was simply doing his job. "Take it from an ex-bounty hunter. Don't work for scugholes," Boba tells Black Krrsantan before he allows him to go free.
Article continues below advertisement
We think it's pretty obvious that the scugholes Boba was referring to were Jabba the Hutt and Darth Vader. It was the fault of his former bad scughole bosses that Boba fell into the Sarlacc pit in the first place!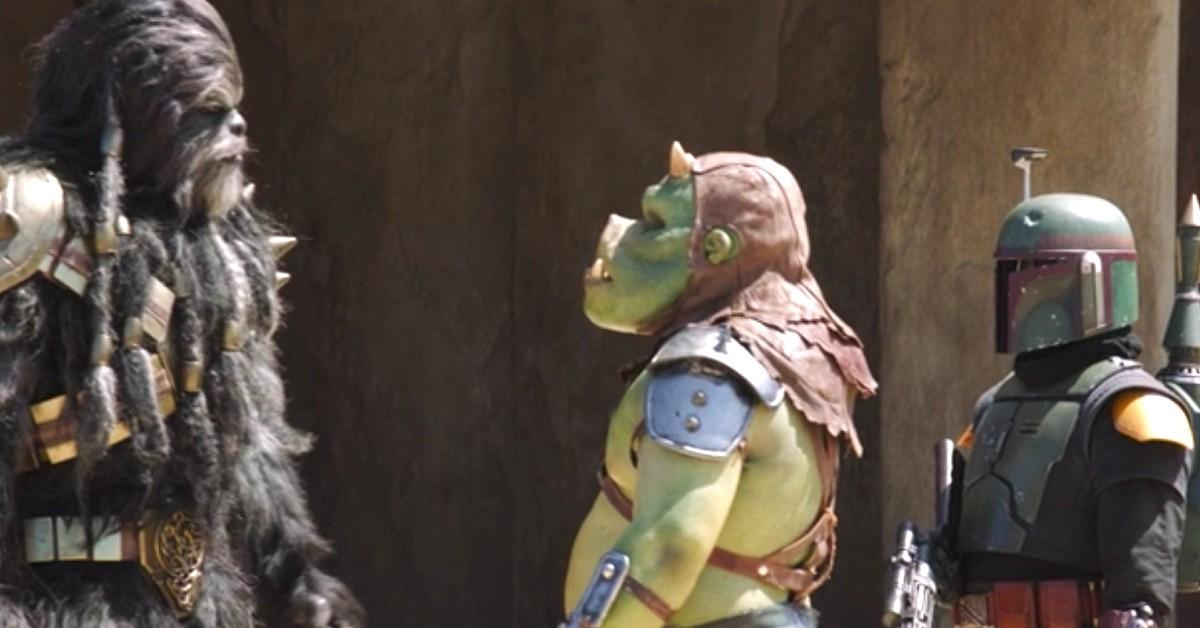 Article continues below advertisement
Easter egg 5: The witches of Dathomir
During Boba's Rancor lesson with the Rancor trainer, he learns that the witches of Dathomir used to ride Rancors "through the forests and fens." Dathomir was a key planet during events that occurred in Star Wars: The Clone Wars. The series revealed that Dathomir was the home planet of Darth Maul himself. There are several different sects of witches on Dathomir, including the Night Sisters.
The decimation of the Night Sisters of Dathomir was a pivotal story arc during The Clone Wars. However, they've never been mentioned in any live-action Star Wars adaptation ... until now. You can stream Episodes 1-3 of The Book of Boba Fett now and hunt for all of the Easter eggs yourself on Disney Plus.