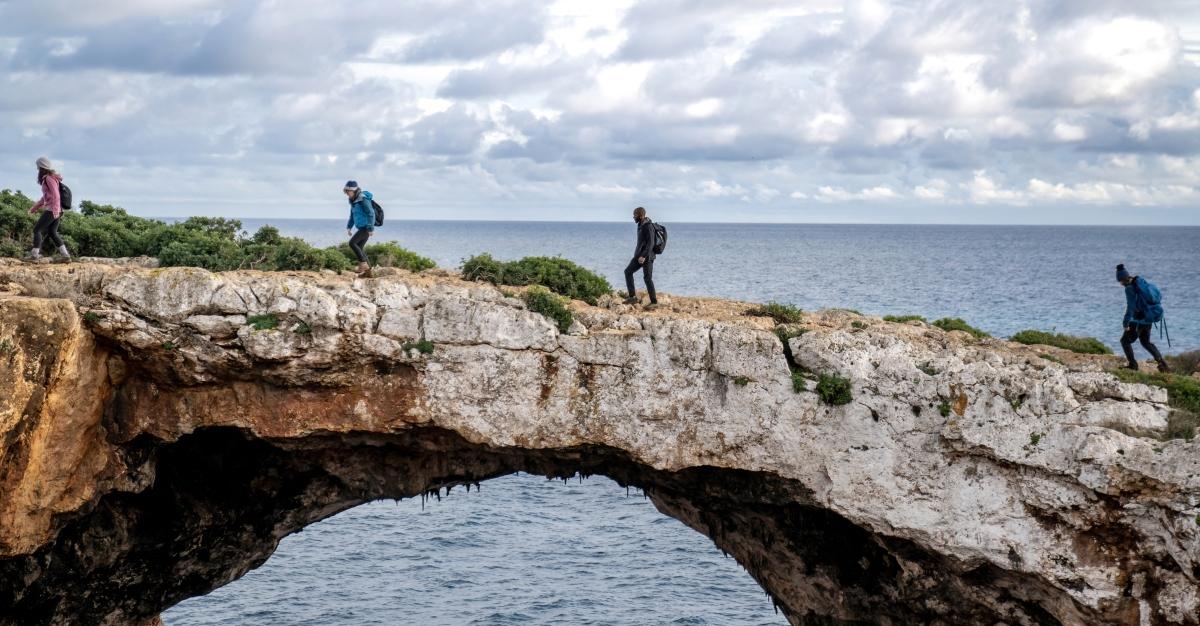 Where Was 'The Climb' Filmed? Expect to See This One Iconic Movie Location
"Climbing is so rooted in my soul," Game of Thrones actor Jason Momoa says in his new HBO Max series, The Climb. "It just opens your mind."
Created in tandem with famed climber Chris Sharma, the rock-climbing series follows 10 contestants, with the help of champion climber and American Ninja Warrior competitor Meagan Martin, as they compete in a series of physically and mentally demanding challenges for a shot at $100,000.
Article continues below advertisement
And that's not all.
The winner of the eight-episode competition series will land a sponsorship with prAna, a sustainable clothing brand specializing in apparel for outdoor enthusiasts.
While the stakes are high, the cliffs are even higher. From sandstone to limestone, The Climb's eclectic contestants traverse some of the most awe-striking bluffs known to man. Taking place all over the globe, here are a few filming locations featured in HBO Max's newest adventure series.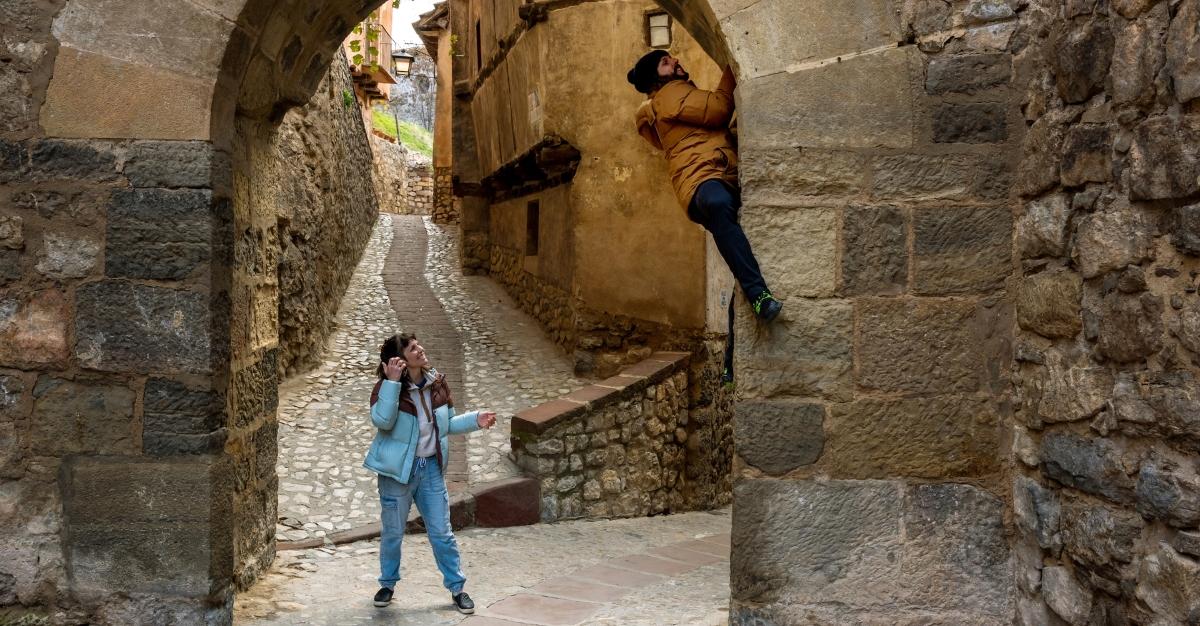 Article continues below advertisement
Where was 'The Climb' filmed?
There is certainly no shortage of breathtaking filming locations in HBO Max's new rock-climbing competition. From Austria and France to Jordan and the United States, The Climb's visually stunning scenes occurred across the globe.
However, Spain appeared to be one of the primary shooting locations. Featuring the colossal cliffs of Catalonia, Mallorca, Sant Llorenc de Montgai, and Albarracín, the show depicts 10 contestants spending ample time deep-water soloing, sport-climbing, and more throughout the country.
Article continues below advertisement
'The Climb' mainly takes place in Spain.
Mallorca, Spain's largest island, is a significant filming location in The Climb. In fact, it's where the first episode kicks off.
Located in the Mediterranean, this idyllic vacation destination is best known for its sapphire waters, cascading limestone cliffs, and snow-white beaches.
In one of Chris Sharma's Instagram posts from July, you can see Jason Momoa, Jared Leto, and himself on a boat outside Port de Sóller, a small coastal village on the west coast of Mallorca.
Article continues below advertisement
Another primary filming location is Catalonia, an autonomous community in Spain divided into four provinces: Barcelona, Girona, Lleida, and Tarragona. The region is renowned for its limestone cliffs, making it an ideal shooting location for the rock-climbing competition.
Episode 3 takes place in yet another Spanish town called Albarracín. Comprised of the ruins of a Moorish castle, the group tackles the grueling task of bouldering in this location.
Article continues below advertisement
Other filming locations include the renowned Wadi Rum.
Wadi Rum (also known as "Valley of the Moon"), located in southern Jordan, is an otherworldly desert landscape characterized by sprawling red dunes and towering sandstone formations. It's a UNESCO World Heritage Site and filming location in The Climb.