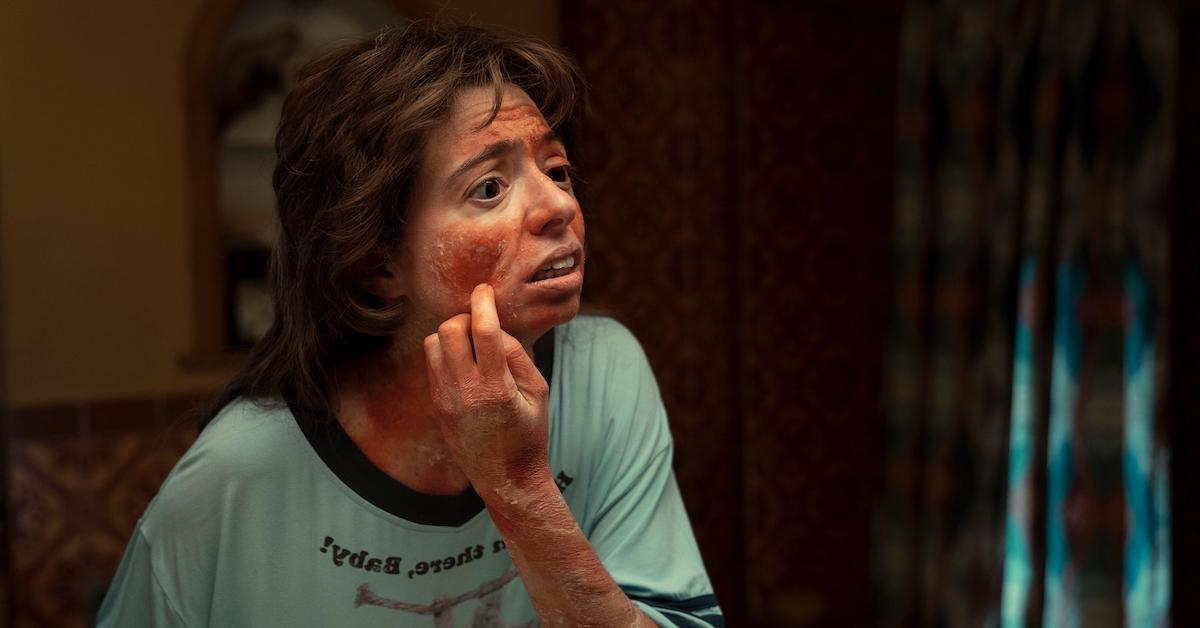 "The Outside" Director Explains the Meaning Behind the 'Cabinet of Curiosities' Episode
We explain the 'Cabinet of Curiosities' episode, "The Outside." In it, the Guillermo del Toro series looks at inner and outer beauty through horror.
Spoiler alert: This article contains spoilers for Cabinet of Curiosities episode "The Outside."
In an almost Twilight Zone-esque fashion, Cabinet of Curiosities series creator Guillermo del Toro opens each episode with an explanation of what we're about to see. In the fourth episode of the Netflix series, titled "The Outside," he begins, "Late night TV. Images and voices in the dark. In our head. An electronic cabinet of curiosities."
Article continues below advertisement
How does this "electronic cabinet of curiosities" play into who we are and who we want to be? This is what "The Outside," based on a web comic, Some Other Animal's Meat by Emily Carroll, explores. By fusing Guillermo's horror-centric perspective of "curiosities" with Emily's criticism of the beauty industry, "The Outside" aims to tell the story of a woman plagued by both these ideas. Director Ana Lily Amirpour explains how it all fits together.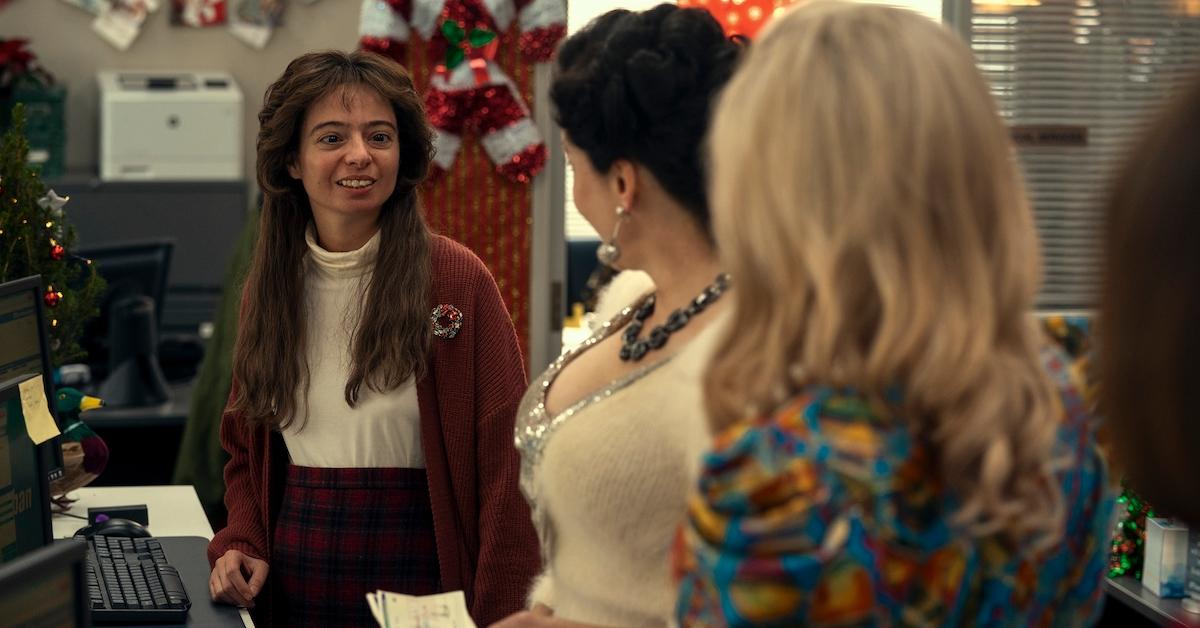 Article continues below advertisement
'Cabinet of Curiosities' episode "The Outside" director Ana Lily Amirpour explains its meaning.
Speaking with Den of Geek, Ana explained of "The Outside" that "the whole thing is about [how] the outside is what we judge everything by, and how much importance we give to the outside, the surface. You know, what's inside is so different, no matter who you are, it's so different from the outside. And that's true for everybody. And I think that a madness can happen in being too obsessed with just the outside."
Throughout the episode, we see how Stacey (Kate Micucci) lets that "madness" plague her. At first, she just seems a bit different from her coworkers. But when she gets a pity-invite to HBIC Gina's Christmas party, Stacey feels how different she truly is. Stacey enjoys taxidermy and spending time with her policeman husband, Keith (Martin Starr). But Gina and the others obsess over the latest beauty trends and plastic surgery procedures.
Article continues below advertisement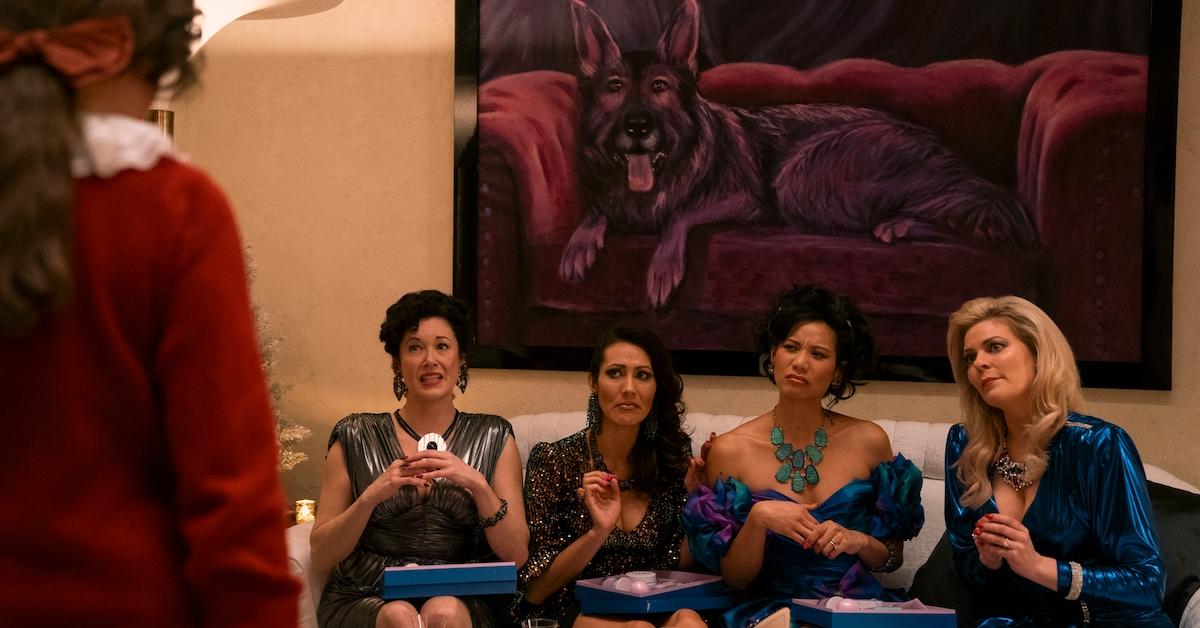 In an effort to fit in, Stacey uses the Alo Glo lotion that's gifted to her, and it begins to take over her life. As her obsession grows, her ability to rationalize shrinks until it's nothing. The Alo Glo causes an averse seemingly allergic reaction for Stacey, but she ignores the red (and itchy) flags, as well as Keith's concerns in favor of fitting in. Why now? Well, because now, she finally has access to a way to fit in. It's like dangling the treat in front of her nose — it's so close she can taste it.
Article continues below advertisement
Throughout "The Outside," Keith tries to speak rationally to Stacey, and he tells her that she's beautiful inside and out. But the beauty industry and Stacey's internalized misogyny is louder. It could be theorized that there was a poltergeist in Stacey and Keith's home that haunted Stacey into killing her husband and becoming a vapid Alo Glo version of herself. Or perhaps, the Alo Glo itself personified into a gooey lotion being.
To Ana, the lotion being is "the seduction of this ideal you that you believe might exist somewhere, you know if a genie in the bottle could just give you the answer. It's like it has to be something that's somehow seductive before you realize that it has some doom and it has something ominous about it." It definitely does feel both seductive and ominous throughout the episode.
Article continues below advertisement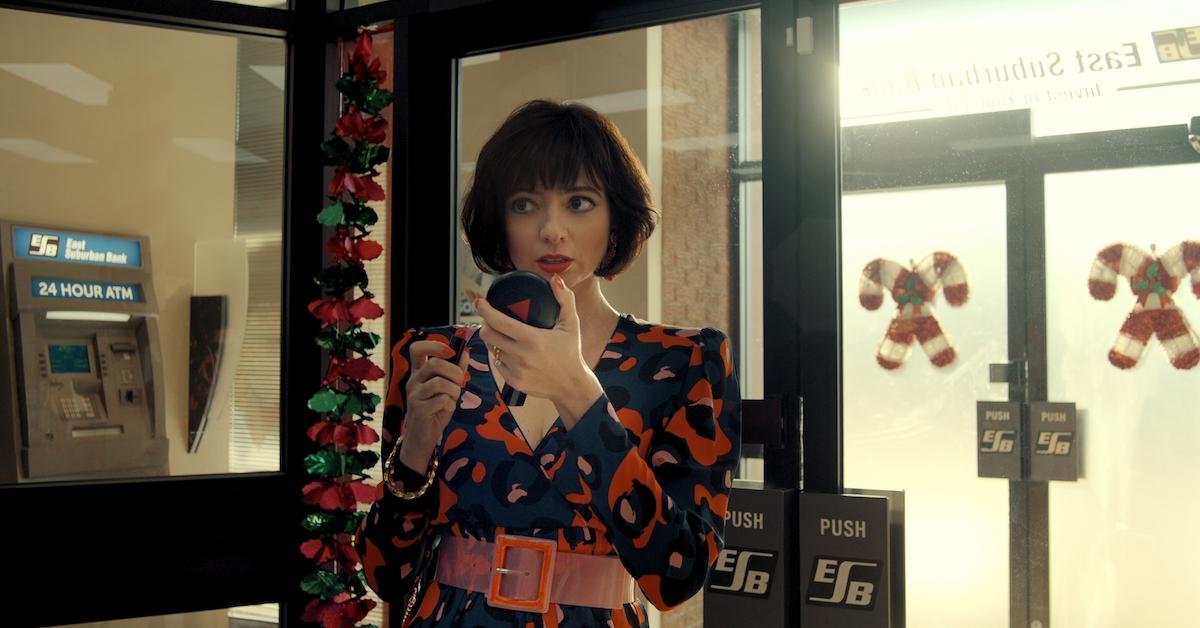 Regardless of what exactly happened supernaturally, the true underlying story is what happens thematically. By the end, Stacey kills her supportive husband and shirks off her identity in favor of fitting in. She sees Keith as the last obstacle to becoming who she wants to be. However, the last shot shows Stacey ascending into temporary "utopic acceptance," but as she laughs into the screen, we can see the pain in her eyes.
And we can feel her questioning us, daring us to be in her position, to let the television seep inside us to question everything we are and everything we believe.
How far would we go to fit in and fit the beauty standard? If we had to sell the souls of our closest allies and friends, would we do it?
"The Outside" is now available to stream on Netflix as part of Guillermo del Toro's Cabinet of Curiosities.