'The Sims 4' Horse Ranch Pulls Its Weight as a Unique Expansion Pack — Here's Why
'The Sims 4' Horse Ranch is a delightfully quaint and adorable experience that fans of the franchise will be glad to have in their library.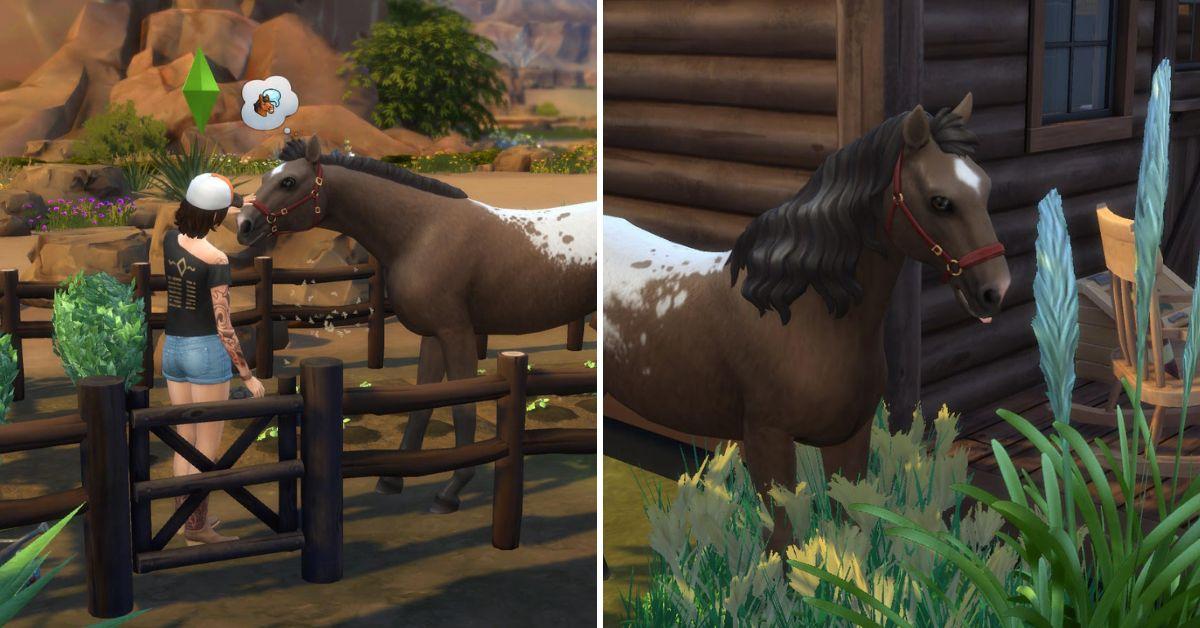 Ever since The Sims 4's release in 2014, fans have been begging for horses, and when Cottage Living debuted in 2021 without them, all hope was pretty much lost — until 2023, when the Horse Ranch expansion pack was finally announced. However, the announcement of a new horse-centered pack was met with trepidation and frustration that horses had been withheld for so long — Is there really enough content to fill an entire expansion pack? Why couldn't they have just come with Cottage Living?
Article continues below advertisement
All fair questions, and as someone who was not initially part of the horse-hype, I wondered the same thing. However, when given the opportunity to actually try Horse Ranch for myself, I could clearly see that it's a labor of love that deserves to be an expansion pack all on its own.
The Native American and Western influence found throughout Create-A-Sim (CAS), build mode, and all of Chestnut Ridge sets this pack apart from Cottage Living, giving off a totally different vibe from the quaint, quirky English cottage atmosphere of the latter pack.
Article continues below advertisement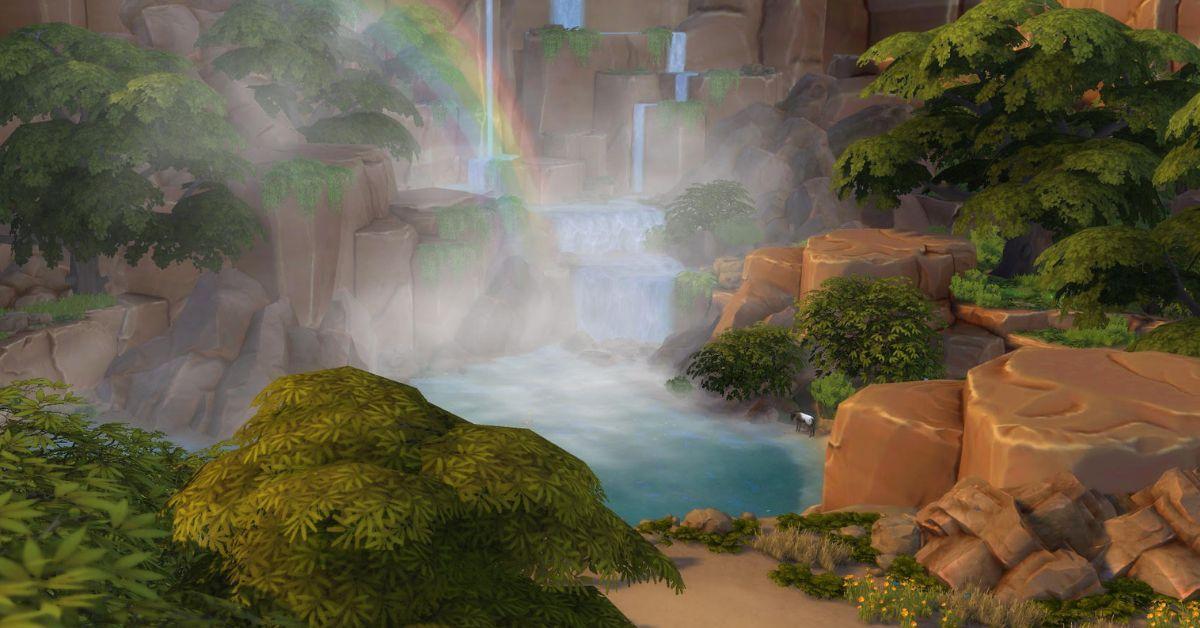 The Horse Ranch expansion pack gave me an opportunity to do something that I don't often get to in this wacky, fast-paced game: take things slow. Although the pack itself is chock-full of new content to try (I still haven't experienced all it has to offer), the overall modest, cozy setting and atmosphere exuded a pleasant we'll-get-there-when-we-get-there energy.
Article continues below advertisement
'The Sims 4' Horse Ranch
Our Rating
Horse Ranch, a 'Sims 4' expansion pack featuring horses, mini sheep and goats, nectar making, and more, is a delightfully quaint and adorable experience that fans of the franchise will be glad to have in their library.
Developer: Maxis
Publisher: EA
Platforms: PlayStation 4, PlayStation 5, Xbox One, Xbox Series X/S, PC
Release date: July 20, 2023
Starting up a new save in Chestnut Ridge felt almost as simple and right as I imagine actually moving out into the countryside would. I picked out a few Western outfits in CAS, designed my steed, and purchased myself a quaint plot of land in Galloping Gulch. The world is sprawling, with winding trails and gorgeous waterfalls, and the starter homes are comfortable and well-equipped for trying out the pack's many new features, which is a welcomed improvement on some of the game's older worlds — we're looking at you, Strangerville. As soon as I loaded into my new lot with my Sim, her horse, and her old dog, I felt at home.
Article continues below advertisement
Aside from that, my first takeaway was just how unbearably adorable the horses are. I was surprised by just how much personality they have, as I was expecting horses to function more as a hobby or skill than an actual pet. But no — my horse would frequently get the zoomies and sprint all around the ranch, go splash about in the pond, or come up to my Sim just to chat.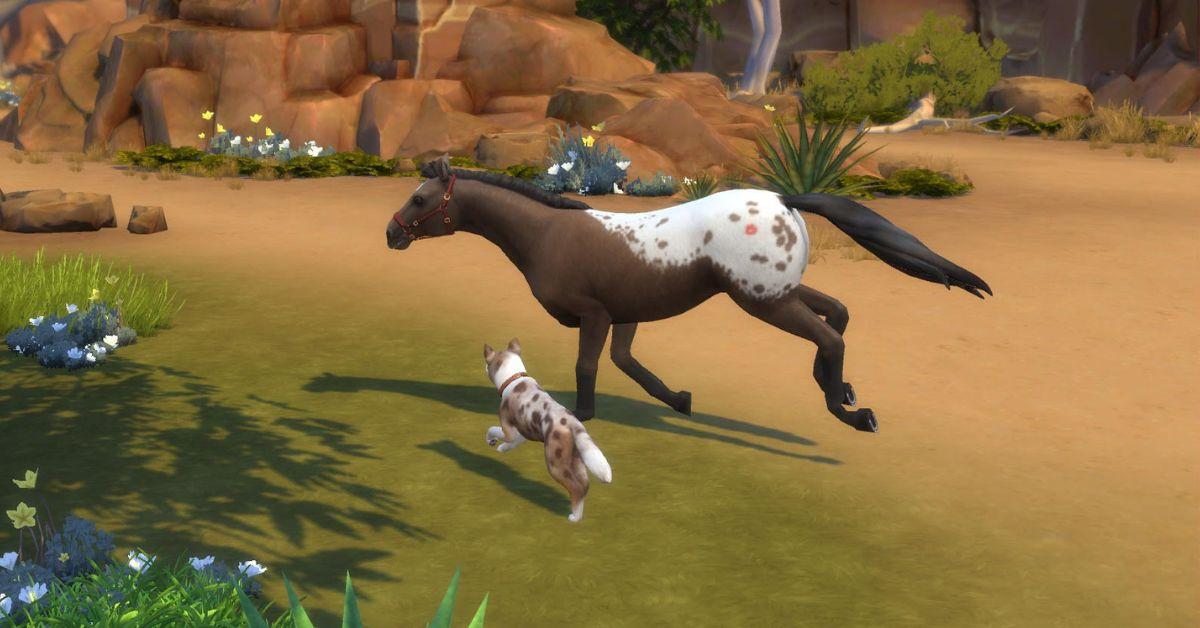 Article continues below advertisement
My horse and dog were completely inseparable, so if you have the Cats & Dogs pack, get ready for your heart to explode. And don't even get me started on foals and mini sheep and goats. If you're an animal lover, Horse Ranch will provide hours upon hours of precious, cozy fun.
The horse-related CAS options are similar to creating cats and dogs: choose a breed (or mix breeds), design their coat with presets, stamps, or free-painting, and adorn them with little accessories. The extensive customization possibilities make Horse Ranch even more relevant to Simmers who may not necessarily care about roleplaying a rancher's lifestyle.
Article continues below advertisement
Want to create a ghoulish skeleton steed for your Vampire Sim, or a magical, sparkling unicorn for your Spellcaster? Want to become a space cowboy, or live out your Barbie dreams with the perfectly decorated pink pony? The possibilities are truly endless.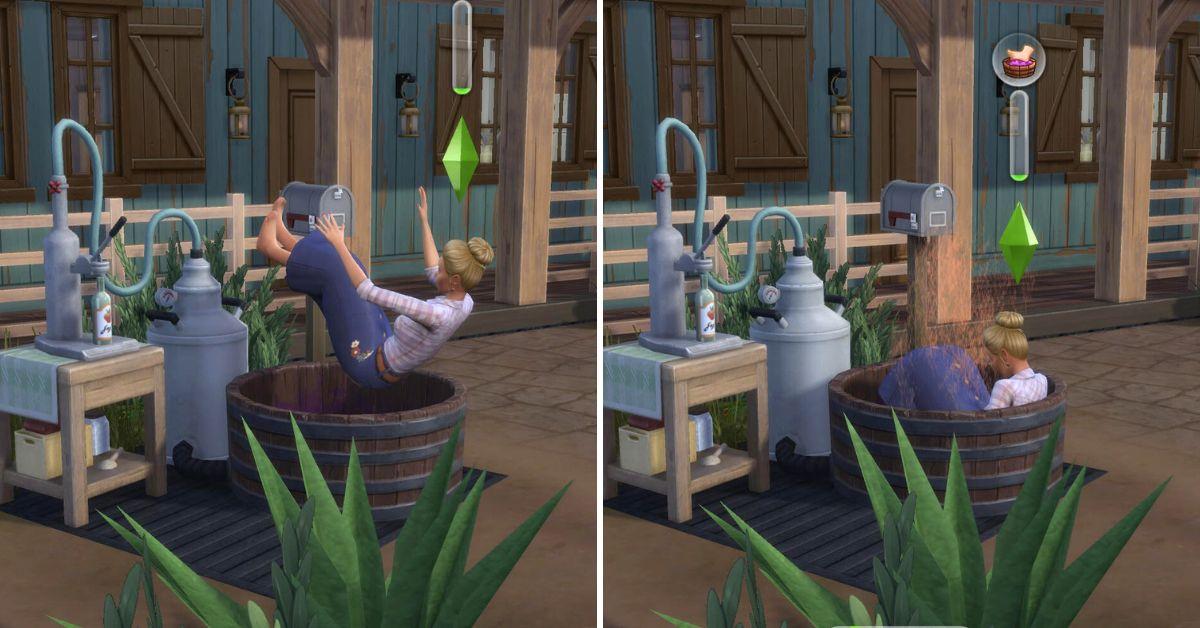 Article continues below advertisement
Aside from the horses, though, the other features of this pack that I was able to explore gave me mixed feelings. Nectar making, for example: While the idea of creating a Nectar empire sounds exciting, the whole process was actually just kind of tedious, and it takes quite a bit of time and repetitive clicking to raise your Nectar Making skill high enough to make more exciting blends, like Trash Nectar.
It seems like crafting Nectar would be a lot more fun to take up as a hobby or a passive, once-in-a-while moneymaker rather than centering an entire career around it.
Article continues below advertisement
On the other hand, an element of the pack that will pleasantly surprise players is the effort put into the new Townies. When meandering around Chestnut Ridge, you'll constantly find yourself bumping into interesting characters, like Roberto Crinkletop — and after digging a little deeper, you may find that the lore behind some of these new Sims is actually pretty juicy. Plus, if you're like me and just want to play every game like Stardew Valley, these new NPCs provide some fantastic romance opportunities.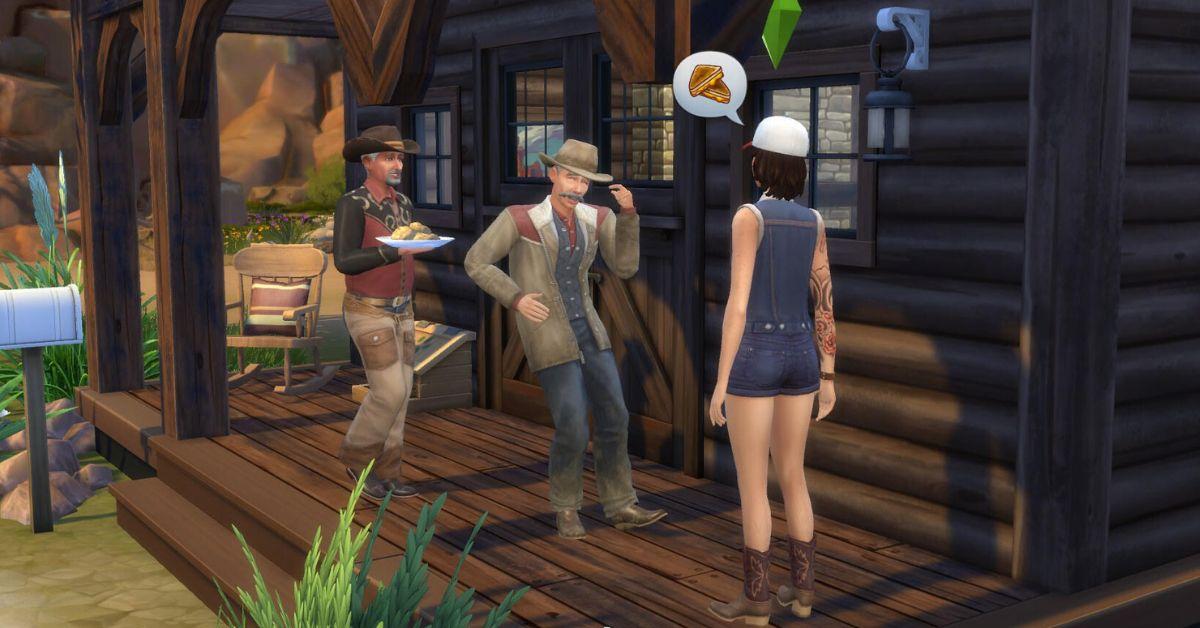 Article continues below advertisement
Overall, while there is a bit of overlap in content between this pack and Cottage Living (farming, tending to animals, etc.) and the two do operate somewhat like sister packs, Horse Ranch definitely feels like a unique, heartfelt experience that fans will be glad to have in The Sims 4 catalog.
Distractify specifically asked the Horse Ranch development team about their decision to omit horses from Cottage Living in favor of a bigger pack. "Horses have so much to offer that we wanted to give them plenty of room and attention with a pack of their own, particularly since players have been keen for horses for so long! It was important for us to give horses the quality and depth of gameplay they deserve," the team said.
Article continues below advertisement
"When we were developing Cottage Living, we did not feel horses were core to the garden-to-table experience ... Cottage Living was centered around raising animals that provide ingredients that tie into cooking and the Simple Living Lot Challenge. Horses fit into Sims's lives in a different way," they added.
With that being said, the main question here is simple: Is Horse Ranch worth your money? If you've been eagerly awaiting the addition of horses to The Sims 4, you love animal and farm gameplay, or you simply want a new way to expand your Sims' world, the answer is yes.