Who Is Thomas Christie on 'Outlander'? All About the Troublesome Season 7 Character
Who is Thomas Christie on 'Outlander'? Here are all of the details about his character and why he is the talk of the town in Season 7.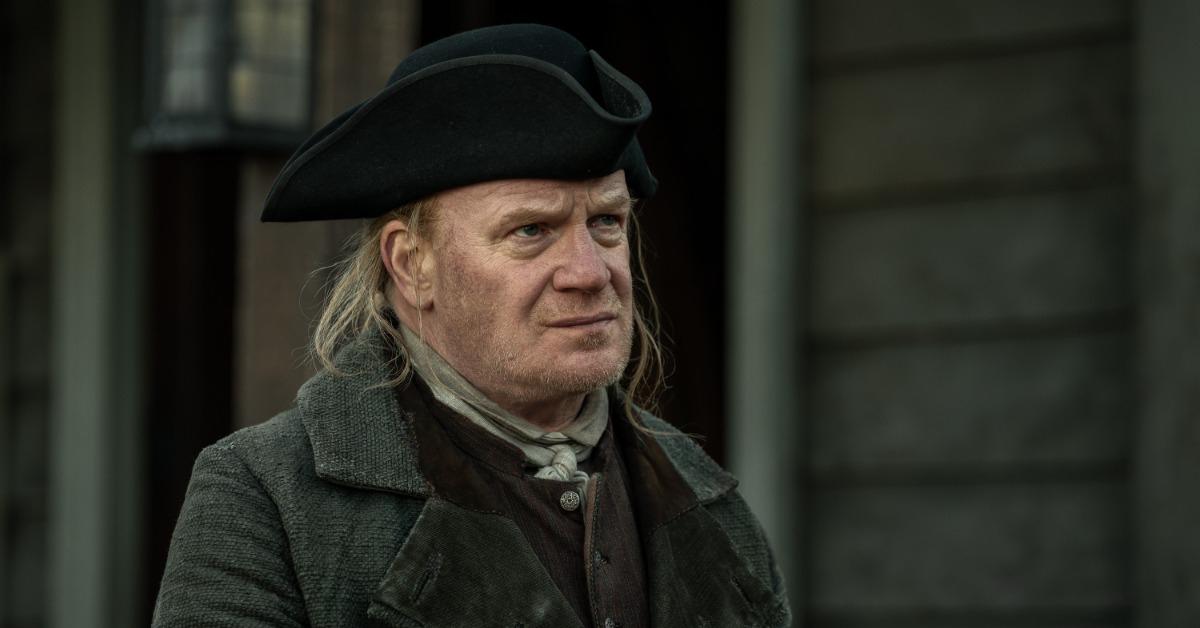 Spoiler alert: This article contains spoilers for Season 7 of Outlander.
One of the main and fan-favorite characters of the Outlander series is none other than Thomas Christie. Played by actor Mark Lewis Jones, Tom Christie is full of surprises and dramatic moments.
Article continues below advertisement
And, Season 7 is no exception. Here is a rundown of the character and his actions since his debut in Season 6, including his biggest shocks in the seventh season.
'Outlander's Thomas Christie made quite the impression in Season 6.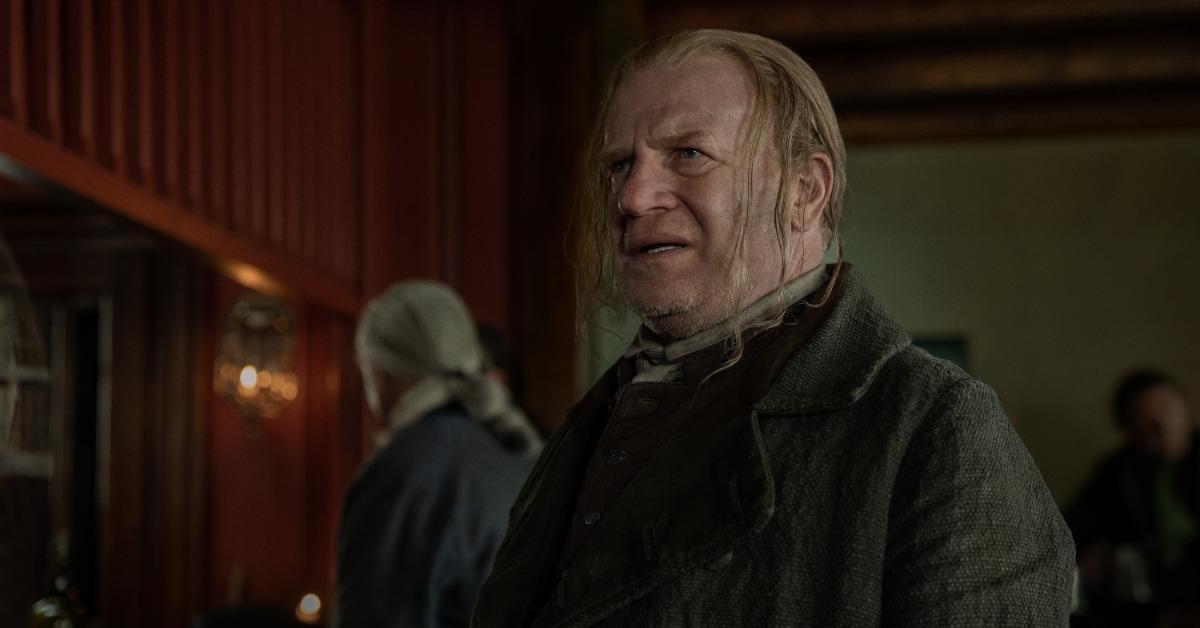 Article continues below advertisement
When he first enters the series in Season 6, alongside his niece Malva and his son Allan, Thomas already commanded attention. It's quickly revealed that he has a previous negative past with Jamie Fraser. But, aside from this squabble between the two men, Tom didn't seem like a big threat to the area.
In the Season 7 premiere, everything changes. His niece Malva has been found dead, and Claire is accused of being the killer. But, Thomas dispels the rumors and reveals to Claire that he was the one who killed his daughter.
Article continues below advertisement
Subsequently, Tom shockingly admits to Claire that he is in love with her. The last viewers see of him, he turns himself in for Malva's murder, which allows Claire to walk away. This sacrifice and his murder confession were some of the most unexpected storylines of Season 7.
Who is Thomas Christie's son, Allan Christie? All about the other 'Outlander' villain.
Thomas' son Allan Christie, played by actor Alexander Vlahos, has definitely had his fair share of drama. Even though Malva is his relative, he is the father of her unborn baby. But, after she was killed, the baby does not survive.
Article continues below advertisement
Allan told Malva while she was alive to tell everyone that his father Thomas' rival Jamie was the person who got her pregnant. When she lies on Allan's behalf, of course, Jamie denies the accusations. As of the Season 7 premiere, the truth of Allan being the father has not been revealed.
Is Thomas Christie the real villain of 'Outlander' Season 7?
Article continues below advertisement
Because he revealed that he killed his daughter Malva (or did he?), does this make Thomas Christie the villain of the season? Or does his sacrifice of life for Claire make up for it? Outlander's executive producer Maril Davis is still on the fence.
He said in an interview that, "He's a subtle villain. I even hesitate to call him a villain because in Season 7, he's redeemed. It's not like he's completely likable. He still did things that were pretty horrible. He wasn't great to his daughter, probably wasn't great to his son. He has done despicable things, but he wants to do right."
Article continues below advertisement
The producer went on to address Tom's shocking love confession. "His love for Claire is one of the truly good things he's done in life. It's a pure love. I mean, we can understand why he falls in love with Claire. She's an amazing woman."
The first seven seasons of Outlander are currently available to stream on both Starz and Netflix. The series will return for an eighth and final season.