The Titanic Challenge on TikTok Is a Lot Harder Than You'd Think
The Titanic Challenge, which gets its name from the audio used in it, is going around TikTok. While it looks easy, it's way harder than you'd think.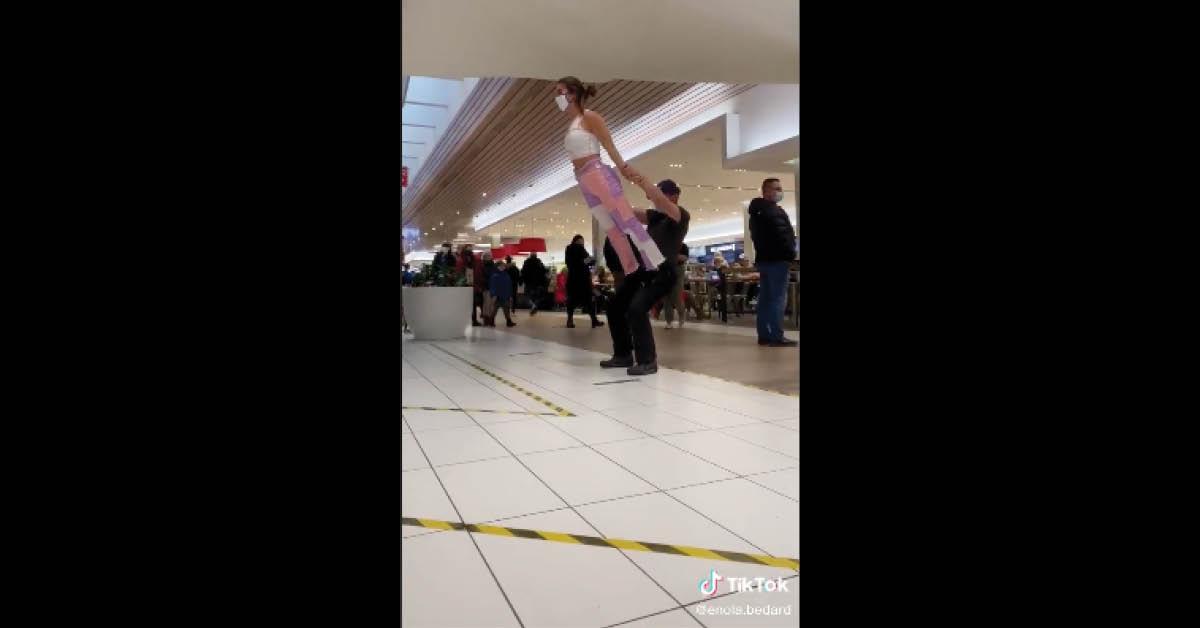 Trends and challenges on TikTok change like the wind. Some are good, some are bad, and some produce hilarious results. While the app is home to its own thriving fitness community, many fitness influencers have created some tricky physical challenges that often produce laugh-worthy recreations.
Article continues below advertisement
Other physical TikTok challenges include the Push-Up Challenge and the Ab Workout Challenge, each of which tested the creator's physical strength and dexterity.
While the name wouldn't suggest so, the Titanic Challenge is similar. Here's what it is and how to do it.
Article continues below advertisement
What is the Titanic Challenge on TikTok?
The name for this challenge comes from the audio that is used in its videos. The videos creators make for this challenge use Celine Dion's song "My Heart Will Go On," which was made popular by the 1997 film Titanic, starring Leonardo DiCaprio and Kate Winslet.
The Titanic Challenge is very similar to the couples yoga challenges that were going around YouTube and TikTok, in that all of them require a lot of balance and a bit of strength.
Article continues below advertisement
To complete the challenge, one person holds the other person upright on their thighs, in a stance similar to how Jack held Rose at the front of the Titanic.
There are more than 250 million views under the hashtag #TitanicChallenge, with many wins and just as many fails. Several couples who nailed the challenge have tried it out in public for the added spectacle. Others, who were less than successful, shared a lot of videos of accidental crotch-kicking.
Article continues below advertisement
While nailing the move is definitely impressive and a good testament to your and your partner's strength and balance, seeing the fails on your For You page is arguably the best part of the challenge.
How to do the Titanic Challenge.
Unless you're a yoga guru or you and your partner practice stunts often, completing this challenge is a bit tricky. To start, you do need another person; they don't have to be your romantic partner, a family member or friend will also do just fine, though note that if there is a significant size difference between you two (for example, if you're doing this with a younger sibling or cousin), the larger person should act as the base.
Article continues below advertisement
The other person will start by sitting on the floor and grabbing their partner's hands. They then do a backward sommersault, placing their feet on the standing person's thighs and hoisting themselves upright. The person who is acting as the base should help pull their partner into the upright position and be sure to lean back as they pull for optimal balance.
As stated before, these moves can be a bit difficult, especially for those who are not particularly flexible or strong — though with some practice, almost anyone can pull it off. Just keep in mind that it might take more than a handful of tries to get it right!