Will Fitness Influencer Tom Carnifax Walk Away With Tamaris on 'FBoy Island'?
Warning: The following article contains spoilers for FBoy Island Season 2 on HBO Max.
We're nearing the end of FBoy Island Season 2, and our leading ladies have their work cut out for them. After all, the man they pick in the finale has the opportunity to walk away with the $100,000 cash prize if he wants to!
Could that happen if Tamaris Sepulveda picks frontrunner Tom Carnifax? He's been confirmed to be a certified Nice Guy, but will that be enough to win Tamaris's heart over fellow Nice Guy frontrunner Casey Johnson?
Article continues below advertisement
We'll just have to wait and see when the final two episodes air on HBO Max. In the meantime, let's learn more about Tom's life outside the show and what Tamaris could be walking into should she choose him.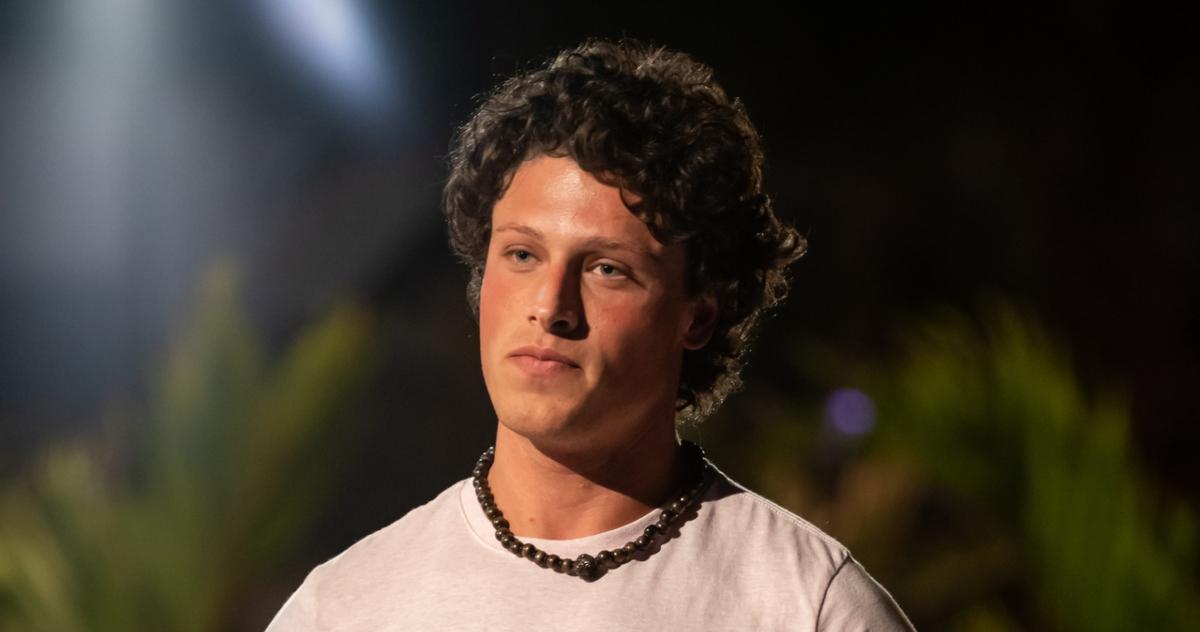 Article continues below advertisement
What is 'FBoy Island' contestant Tom Carnifax's job?
Warning: One look at Tom's Instagram will make you want to hit the gym like yesterday. Tom is a bonafide fitness influencer, with nearly 19,000 followers and counting.
Tom's Instagram is so awash with gym pics to the point where he cheekily captioned one photo with, "Had to throw in a non-gym pic in there unfortunately." (But don't worry, his muscles are still on full display.)
In April 2022, Tom announced that he had signed on to be an official Blue Star Nutraceuticals athlete, and has since posted numerous shots of him using the company's products and supplements. He also reps other brands on his Instagram and provides his own personal power-building program on Solin Stream.
Article continues below advertisement
He also offers one-on-one fitness coaching, models, and he has an OnlyFans! (You can get exclusive Tom content for just $15 a month!)
Needless to say, if Tamaris choose Tom, she could be fighting with both the gym and social media for his attention.
Tom's TikTok game is strong.
Tom has an even larger following on his TikTok page, with more than 136,000 followers. Although Tom's Instagram is pretty serious with major gym bro vibes, Tom embraces his humorous side more frequently in his TikTok videos, which have racked up hundreds of thousands of views and millions of likes.
Not one to stop there, Tom also offers personalized Cameo videos for you or your FBoy Island-loving friends for just $15 a pop!
Article continues below advertisement
Per Showbiz CheatSheet, Tom also indicated in an Instagram story that he aspires to be an actor one day. He wrote, "I would love to get into scripted TV shows or movies."
But will Tom's work ethic and dedication to fitness be enough to motivate Tamaris to choose him over Casey Johnson? Casey himself thought that Tom was boring, but he is a rival for Tamaris's heart after all.
Will true love (and muscle gains) prevail? Will the age difference between Tom and Tamaris prove to be a dealbreaker? Tune into the final two episodes of FBoy Island Season 2 when they drop on HBO Max on Aug. 4.