Tom Hopper's Wife Plays His Mrs. Wrong in Netflix's 'Love in the Villa'
Who is Tom Hopper's wife? Meet Laura Hopper, an actor in her own right, and the woman who plays his soon-to-be-ex-fiancée in 'Love in the Villa.'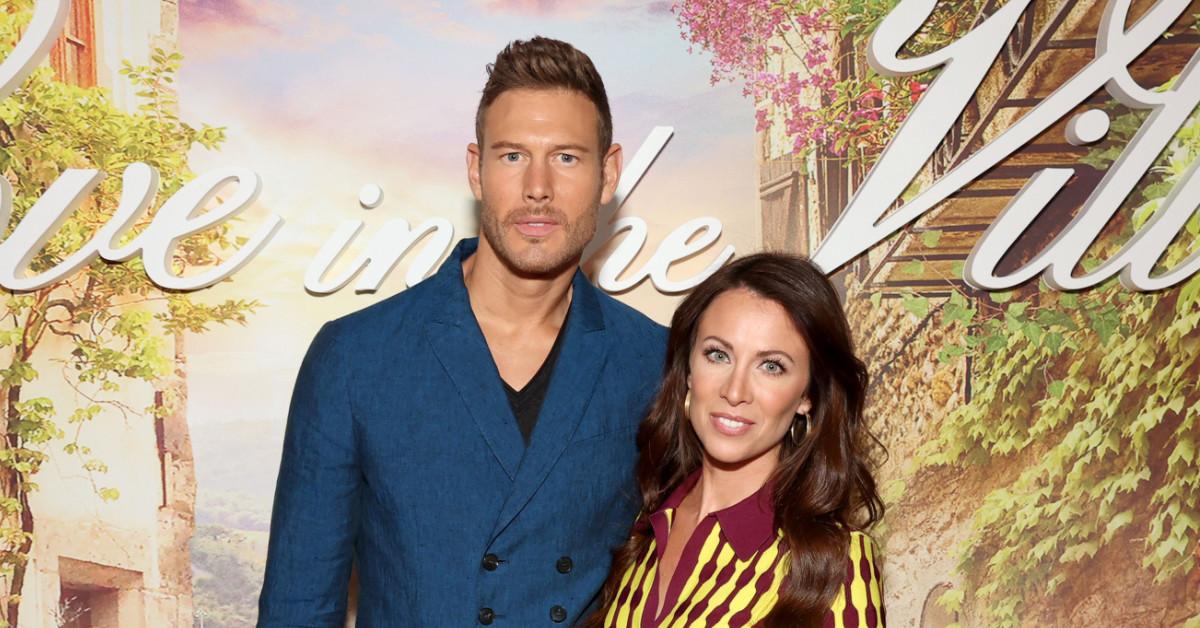 He's romancing Kat Graham in Love in the Villa — in which he plays Charlie, a charming Brit, and she plays Julia, a woman who inadvertently booked the same Italian villa he did — but does Tom Hopper have a wife in real life?
As a matter of fact, the 37-year-old is a married man… and Laura Hopper, his wife, plays his fiancée in the new Netflix movie.
Article continues below advertisement
As Tom told Entertainment Weekly recently, Laura plays Cassie, Charlie's "status-obsessed" would-be wife in the film.
"She tends to go through a lot of the scripts that get sent my way," Tom explained. "She was like, 'I just read this really great script called Love in the Villa. It's a really sweet rom-com, and you should read it.' I read it, and I agreed; I thought it was really brilliant. … Laura, also being an actress, was like, 'Oh, I love one of these roles as well — the role of Cassie.'"
Tom and Laura Hopper married in 2014 and have two kids together.
Tom has been rising in the showbiz ranks since making his screen debut in a 2007 episode of Casualty, a long-running British medical drama. For example, He starred as pirate Billy Bones in the Starz drama Black Sails and played Rickon Tarly, Samwell's brother, in the HBO hit Game of Thrones.
And since 2019, Tom has been starring as the super-strong astronaut Luther Hargreaves in the Netflix superhero series The Umbrella Academy.
Article continues below advertisement
Laura has fewer credits but has appeared in some of the same titles as Tom has. She played brothel worker Esther in Black Sails, for instance, and she portrayed Rachel Herschberger, Klaus' biological mother, in The Umbrella Academy.
Her other screen credits include recurring parts in the British soap operas Hollyoaks and Doctors.
Article continues below advertisement
Tom and Laura married in 2014, and they have two children together. Their son, Freddie Douglas, was born in 2015, and their daughter, Truly Rose, was born three years later, per IMDb. "So, my amazing wife, [Laura], gave birth to our second beautiful child," he wrote on Instagram on the latter occasion. "Welcome to the world, our baby daughter."
'Love in the Villa' marks the couple's first time sharing the screen.
Though Laura has guest-starred in some of Tom's TV projects, Love in the Villa is the first she and Tom "actually acted opposite each other," as Tom told EW. The married duo headed to Verona, Italy, to film the movie and — after a timeout due to COVID-19 — they filmed a scene in which it dawns on Charlie that Cassie is not his Mrs. Right.
"I love working with my wife," he added. "She's so funny. She's a very good comedic actress. What was very bizarre is, I break up with her in the movie. As we were doing it, I was like, 'This is really strange playing out this scene.' She's so different from that in real life, but she loves those character, comedic roles. It was such a blessing for us because we've never really done that before."