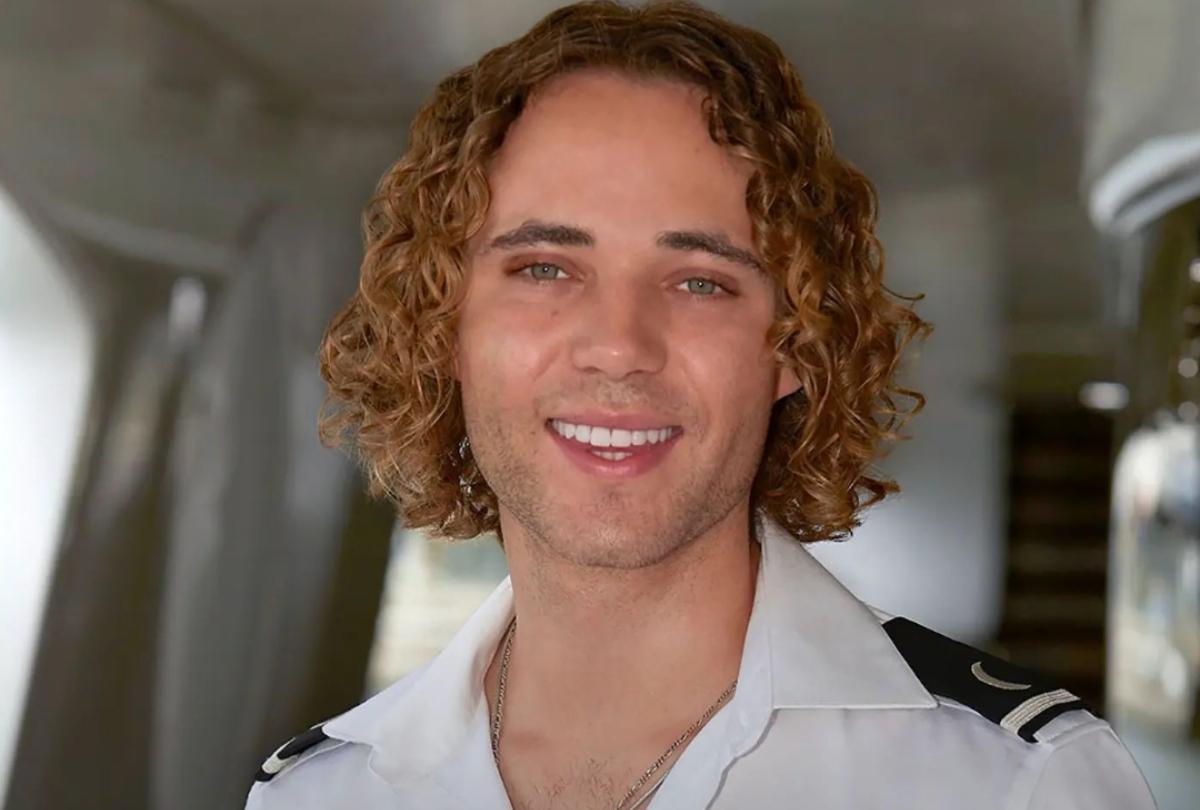 'Below Deck' Star Tyler Walker Admits His Mom "Struggled" With the News of His Sexuality (EXCLUSIVE)
Season 10 of Below Deck has certainly been a whirlwind of drama for our favorite crew members aboard the St. David yacht. But aside from relationship struggles and job performance issues, fans have gravitated toward the new deck stew, Tyler Walker.
Tyler was introduced three weeks into the six-week trip, replacing Camille Lamb after Captain Sandy decided to fire her due to her work ethic as well as being caught drinking on the job.
Article continues below advertisement
When fans are first introduced to the South African native on the Bravo series, he reveals that he is in a new relationship. Throughout Tyler's time on Below Deck, he tells his fellow crew members that although he is open about his sexuality, he has not told his parents that he is gay.
In an exclusive interview with Distractify, Tyler opened up about coming out to his parents, and why his mom particularly "struggled" with the news.
Article continues below advertisement
'Below Deck' star Tyler Walker says his mom "struggled" with the news after he came out.
In Season 10, Tyler is open about his sexuality on the show but reveals during a one-on-one with Bravo cameras that he has not yet come out to his conservative parents.
When we asked Tyler if he was able to open up to his family after filming, the reality star confirmed that "he was."
"There were some ups and downs," he told us. "And we probably still have some things to go through."
"My mum, particularly, I think struggled with me coming out to them," he added. "But I still talk to her almost every day and we still have a very good relationship."
Article continues below advertisement
Tyler told us that being able to confide in co-worker Fraser Olender about his personal experiences, and having John (who was a guest on Charter 7) on board, helped Tyler feel more confident when it came to opening up to his family.
Is Tyler from 'Below Deck' dating anyone?
Though he was in a relationship prior to joining Below Deck, the romance was short-lived.
"Things just didn't really line up," he recently told E! News of the breakup. "He's settling down in Savannah and yachting has been the life that I've chosen, which means being away from home for five months at a time, so it's very difficult to start a relationship with it being long distance."
You can catch new episodes of Below Deck on Mondays at 8 p.m. ET on Bravo.