Gilead May Be Getting Desperate for Fertile Women in 'The Handmaid's Tale'
Uterus harvesting exists in 'The Handmaid's Tale,' but what is it and is it something they do in the book too? It's a disturbing concept for handmaids.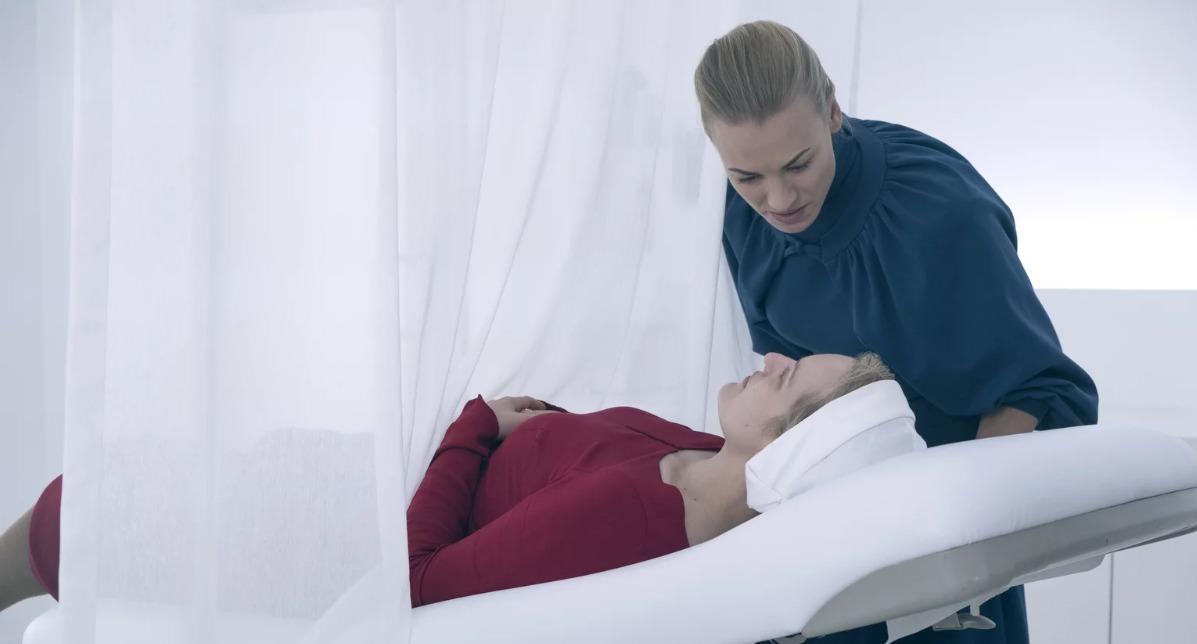 Content warning: This article discusses sexual assault and rape.
Spoiler warning: This article contains spoilers for Season 5 of The Handmaid's Tale.
The point of Gilead in The Handmaid's Tale is to help change the drop in worldwide births due to a fertility crisis. Of course we now know another reason for the regime is so a group of men can be in charge of women's bodies, but more on that later. Because in the Oct. 12 episode, we learn that young Esther's uterus was almost harvested.
Article continues below advertisement
And even those who know almost everything about the book are wondering what uterus harvesting in The Handmaid's Tale is. And, more importantly, how it factors into the future of Gilead. Which, let's face it, isn't doing so great thanks to the worldwide perception of its customs. It's hard to say of uterus harvesting will be more of a *thing* moving forward, but it's possible.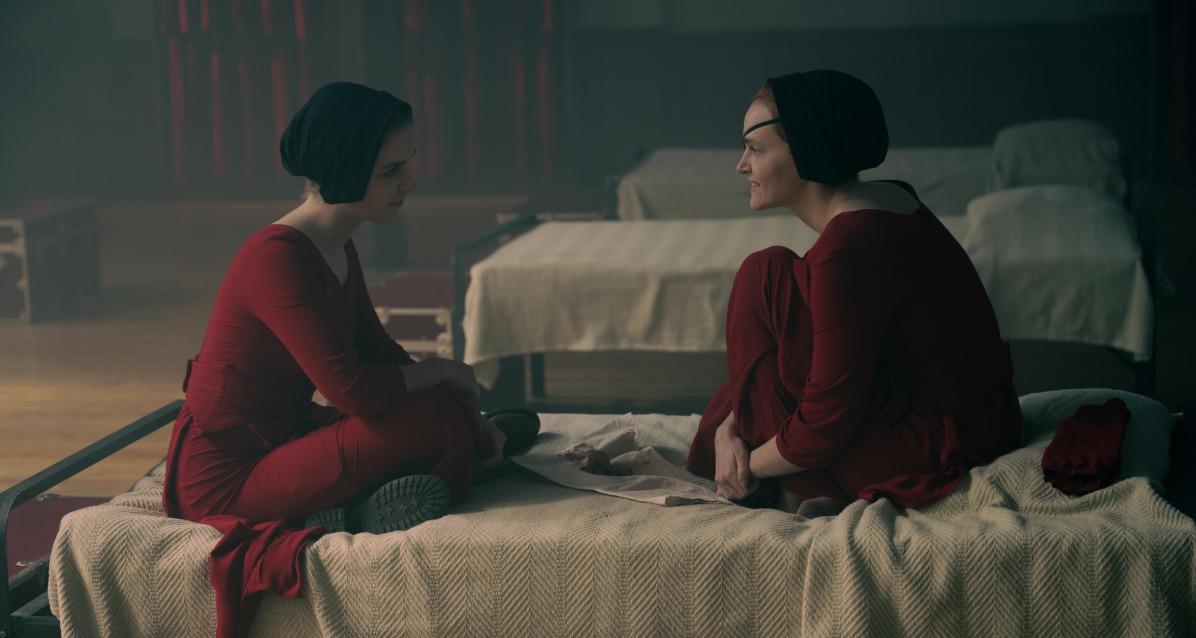 Article continues below advertisement
What is uterus harvesting in 'The Handmaid's Tale'?
In Season 5 of The Handmaid's Tale, Esther, who was once a child bride, is basically the new Janine. She refuses to bow down to Aunt Lydia's expectations for handmaids and she even goes to drastic lengths to escape. She poisons herself and Janine, but both of them survive. When Esther wakes up from her coma, she learns that she's pregnant after being raped by Commander Putnam in an off-camera scene.
Putnam insists that he owns Esther as his handmaid, so he has a right to do what he wants with her, despite the rape being outside of the monthly ceremony. But Esther wasn't yet assigned to his house when he forced himself on her. And, while handmaid rape, ceremonial and otherwise, is rampant in the series, this action is too much for other commanders, who vote to execute Putnam.
Article continues below advertisement
Before Esther's pregnancy is revealed, however, Aunt Lydia sees a doctor about what's called a uterus harvesting. Apparently, that was the plan for Esther in her comatose state. Uterus harvesting isn't widespread in Gilead in the book, but it sounds like the idea is to potentially take Esther's uterus and either use it for an infertile woman or simply take it out of Esther to make her sterile.
Article continues below advertisement
We see women who are assigned to the Jezebel's brothel face sterilization early in the series. It's unclear if they have this done by getting their uterus taken out, but that's one explanation for why the doctor planned to harvest Esther's uterus.
Article continues below advertisement
It's unlikely that Gilead believes in implanting her uterus in an otherwise infertile wife, especially since it leans into science rather than religion. But that could still be another point of uterus harvesting in The Handmaid's Tale.
In the Eyes On Gilead podcast, the hosts theorize that Esther's uterus harvesting could have been a way for Gilead to not waste any part of her body before potentially euthanizing her. Esther is in a coma up until this point and she broke the law by poisoning someone. So pulling the plug, so to speak, makes sense too.
Article continues below advertisement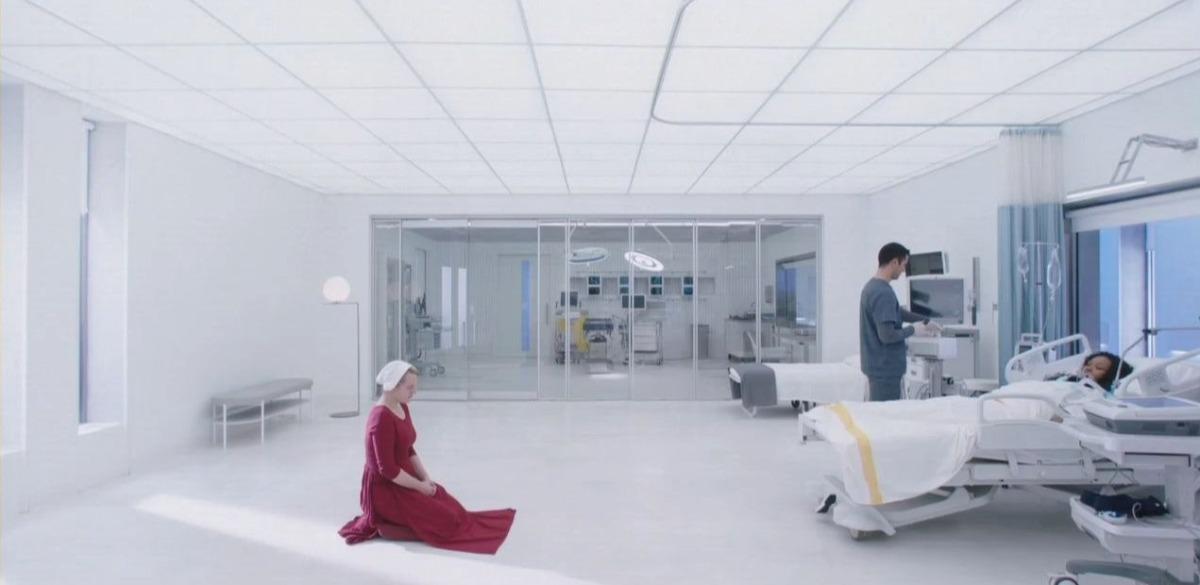 They don't believe in IVF in 'The Handmaid's Tale.'
Fans always say that the fertility crisis in The Handmaid's could have been solved with scientific means, like In Vitro Fertilization (IVF). But since that's a science-based solution, Gilead founders employ the idea of handmaids as sex slaves for commanders.
Article continues below advertisement
Then again, one fan on reddit pointed out, uterus harvesting could be the next phase in Gilead's mission to solve the fertility pandemic. It's not the same thing as egg harvesting, via IVF, but it could be Gilead's solution.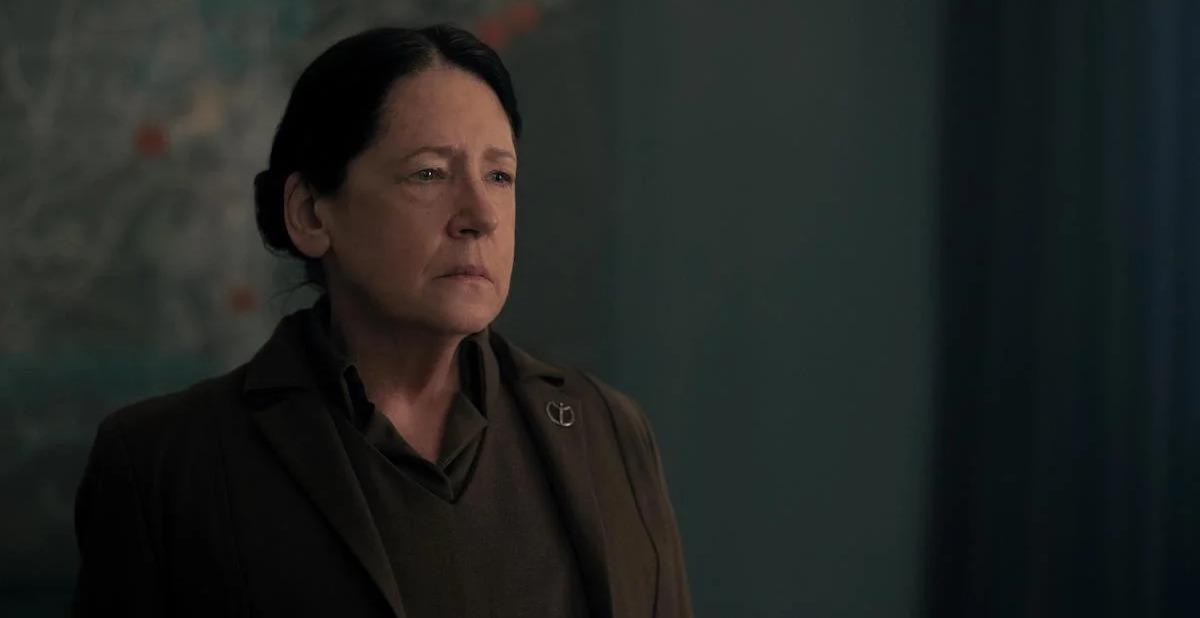 We learn in Season 5 that there is a lack of available handmaids in Gilead. So if harvesting the uterus of fertile women who step out of line is the next step, Esther was almost one of the victims of this method.
Watch The Handmaid's Tale on Wednesdays on Hulu.