TV Personality Vanessa Papa on Life After Reality TV: "Life's Pretty Fun Right Now" (EXCLUSIVE)
Vanessa Papa, known for Netflix's 'The Ultimatum: Queer Love,' shared exclusively details about filming the show and where she is now.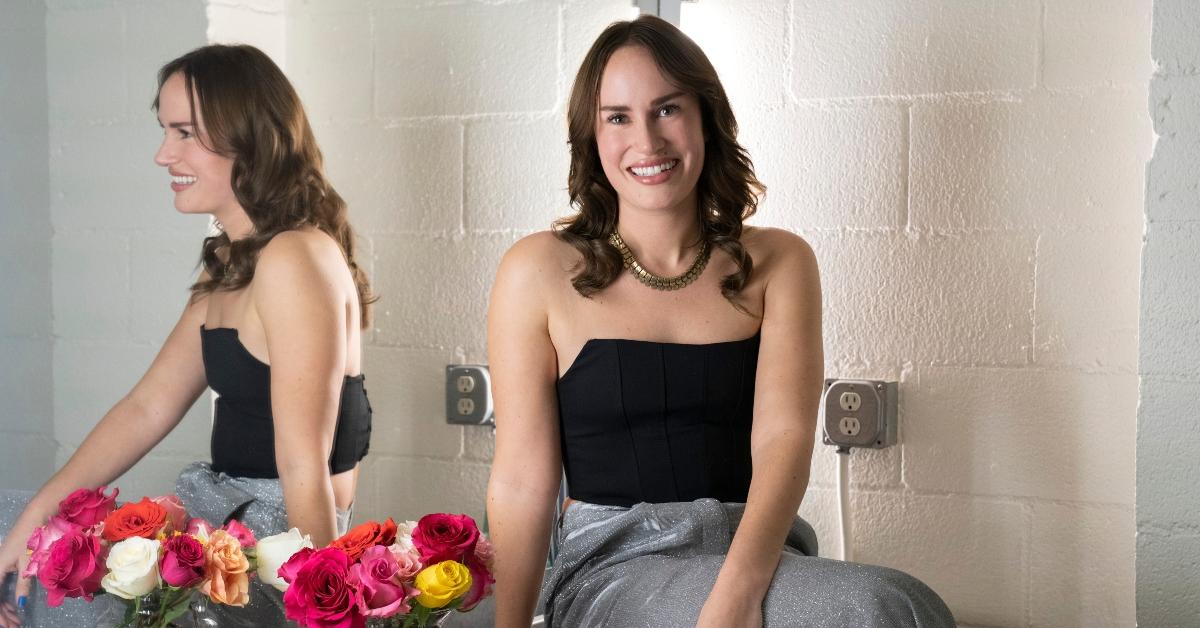 The Gist:
Vanessa Papa was one of the cast members in the first season of The Ultimatum: Queer Love.
She shared exclusive details with Distractify about what she's doing now.
Vanessa also hinted at whether or not she would do reality television again.
Article continues below advertisement
When Netflix premiered The Ultimatum: Queer Love as a direct spinoff of the original series The Ultimatum, fans immediately called for more seasons of that show than the flagship series. And for good reason. The queer representation it brought to the table was unparalleled in reality television for dating. When we spoke exclusively with cast member and TV personality Vanessa Papa about her role in The Ultimatum: Queer Love, she was open about what the show got right.
Vanessa also detailed how her role in the series came to be, what it was like being villainized among the other cast members, and where she is now. We also had to ask about her future in reality television because although Vanessa was seen as a villain on Queer Love, fans still took a liking to her anyway.
Article continues below advertisement
Where is TV personality Vanessa Papa from 'The Ultimatum: Queer Love' now?
The Ultimatum: Queer Love filmed more than a year before it finally premiered on Netflix. In the time it took to film the show and for Vanessa to watch it back at home, a lot had changed. And since this was Vanessa's first foray into reality television, it was a lot for her to take in once she watched the show and received reactions from viewers.
Article continues below advertisement
"Reliving a version of an experience you had years prior is a very confusing experience," Vanessa shared with us. "Knowing the entirety of what happened, and having to come to terms with what people will actually get to see was hard. I had never been on reality TV before, so I didn't fully realize what I was getting myself into."
Article continues below advertisement
But since then, Vanessa has been working on her acting career and, she shared with us, "life's pretty fun right now." Vanessa goes out on auditions and gets in some traveling when she can, but she's also working on some indie projects as she follows her passion and builds her resume as an actress.
Vanessa shared a post-reality TV dating update.
The Ultimatum: Queer Love happened so long ago for Vanessa, and she is still plenty open to the idea of love. And at least now, she explained, she knows what she wants. She shared that she's "not just looking for someone who fills a void," but instead for someone who "makes [her] feel more alive."
Article continues below advertisement
Vanessa Papa has worked with the Trevor Project.
Besides following her dreams as an actress and looking for romance, Vanessa also donates her time to the Trevor Project. The organization, which was founded in 1998, focuses on suicide prevention within youth in the LGBTQ+ community.
Article continues below advertisement
"I know firsthand how hard it can be to grow up questioning your identity in a world that's not very patient," she explained. "I wanted to do more than just donate money to them, so I chose to become a volunteer."
Article continues below advertisement
Will Vanessa be on another Netflix dating show?
Despite being viewed in a negative light for some of her time on The Ultimatum: Queer Love, Vanessa acknowledges that the series filled a gap in the world of reality TV dating.
"There are so many reality dating shows out there, yet there's almost none with an entirely queer cast. Having that visibility on TV is great," she said. "I think the show lets people see that queer relationships are deep, complicated and real."
As for the question of Vanessa going on reality TV again to find love at some point?
Her coy response was, "I would consider it."