Was Aaron Hernandez Murdered? An Exploration of the Popular Conspiracy Theory
Was Aaron Hernandez murdered? We look at evidence that supports and contradicts the conspiracy theory.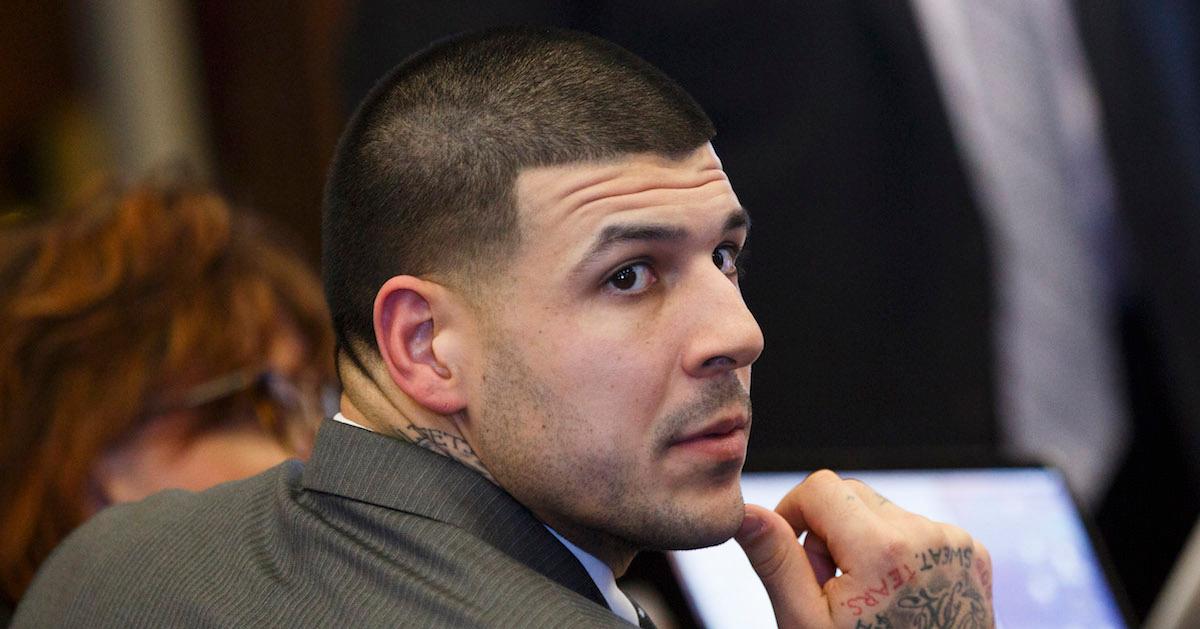 The new Netflix docuseries, Killer Inside: The Mind of Aaron Hernandez, addresses a number of different reports/rumors about the pro football player-turned-murderer, but it doesn't really touch on one of the main conspiracy theories surrounding the 27-year-old's death, which is: Was Aaron Hernandez murdered?
Instead, the three-part documentary focuses largely on the athlete's sexuality and his advanced CTE diagnosis. But is there any truth to speculation that Aaron didn't kill himself in prison? Let's look at the facts.
Article continues below advertisement
Evidence contradicting the conspiracy that Aaron Hernandez was murdered.
Nearly three years after his death, it is widely accepted that the former Patriots tight end committed suicide by hanging himself with bed sheets in his prison cell, which was confirmed by the medical examiner. Three suicide notes were also discovered in Aaron's possession, suggesting the act was premeditated.
In a letter to his fiancée, Shayanna Jenkins, the convicted killer wrote, "You have always been my soul-mate and I want you to love life and know I'm always with you. I told you what was coming indirectly!"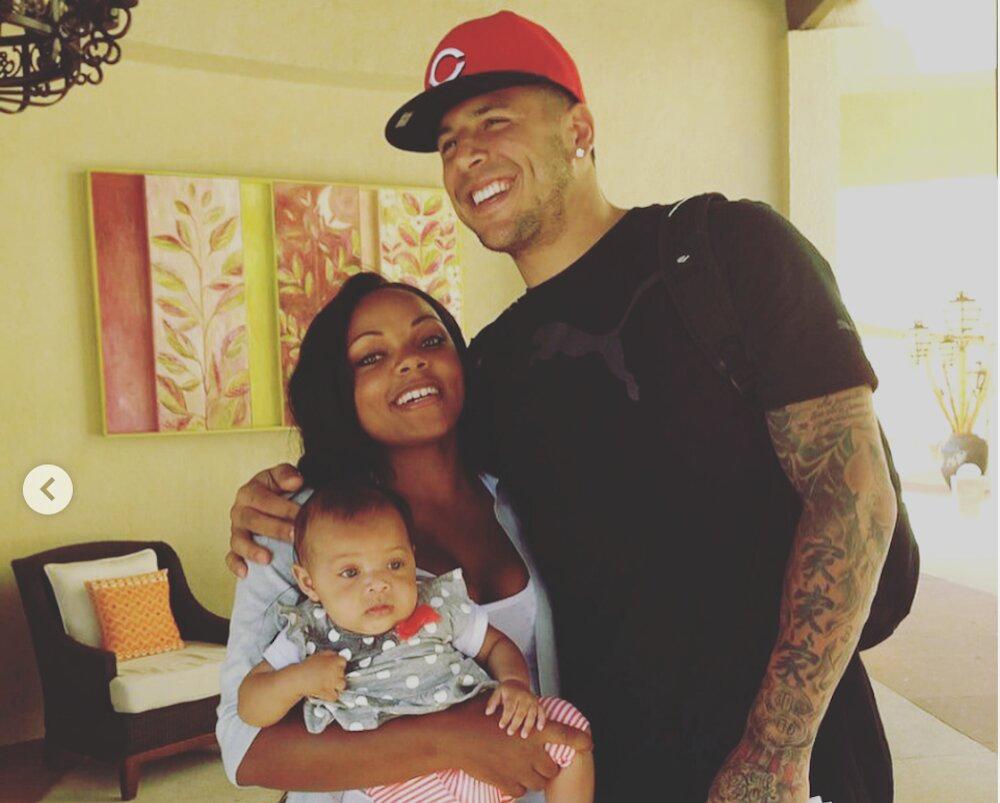 Article continues below advertisement
He added, "Your characteristic is that of a true angel and the definition of God's love! Tell my story fully but never think anything besides how much I love you. This was the supreme almightys plan, not mine!"
In a note addressed to his then 5-year-old daughter, Avielle Janelle Hernandez, he asked her not to fear him. "Daddy will never leave you!" he said. "Life is eternal — believe!!! Love, repent, and see me/yourself in everyone because that's what the truth is! I'll see you all in the heavens awaiting you all with the same love."
Though prison officials did not witness any signs to suggest that Aaron was a suicide risk, gossip alleging he was secretly gay may have contributed to his death. A high school teammate named Dennis SanSoucie later claimed the duo engaged in a sexual relationship for close to five years.
Experts have also pointed to the presence of CTE (chronic traumatic encephalopathy), a degenerative brain disease caused by repeated head injuries, as a possible factor in Aaron's suicide.
Article continues below advertisement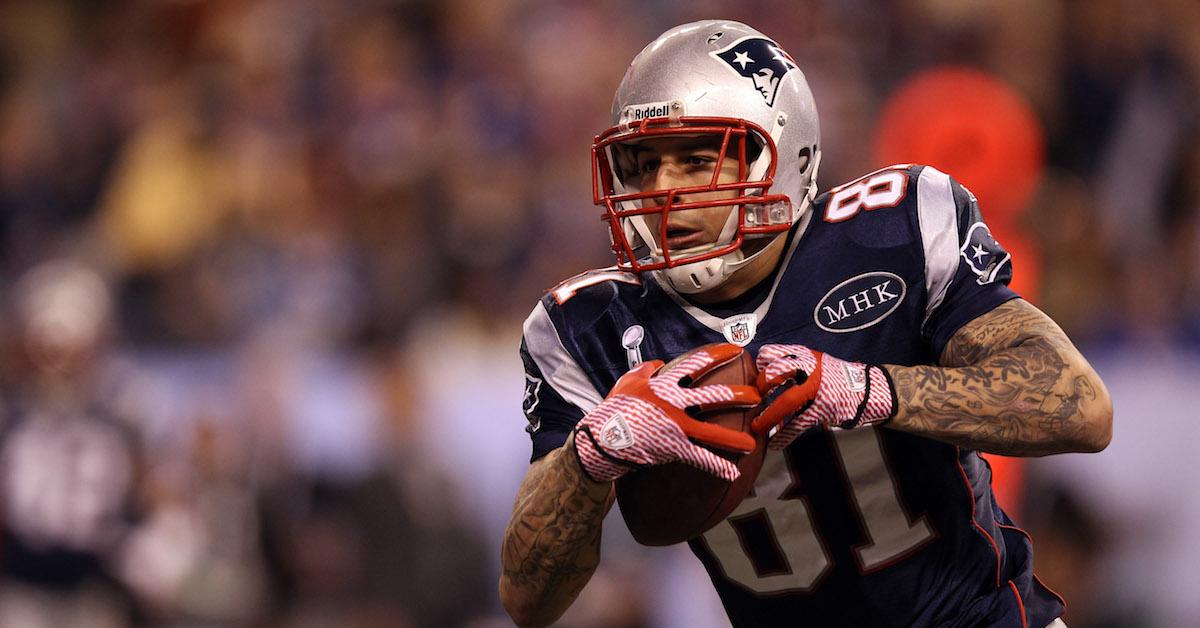 Neuropathologist Ann McKee stated that Aaron had extensive deterioration in his frontal lobes, "which are very important for decision making, judgment, and cognition."
Article continues below advertisement
Evidence supporting the conspiracy that Aaron Hernandez was murdered.
Some internet sleuths have pointed to Aaron's third suicide note as proof that he wasn't planning to kill himself. The message was for his attorney, Jose Baez, and doesn't mention dying at all.
"Well, I wrote this letter following my acquittal and wanted to voice how I felt and let some people whos[e] music helped me get through hard times, know that it did," he said, referring to the 2012 Boston double homicide he was initially indicted for.
He requested that Baez get the contact info for "artists like Gates, Meek Mill, Ross, Jay, Game... etc," so that he could send them letters from prison, where he was still serving his life sentence for the murder of Odin Lloyd.
Article continues below advertisement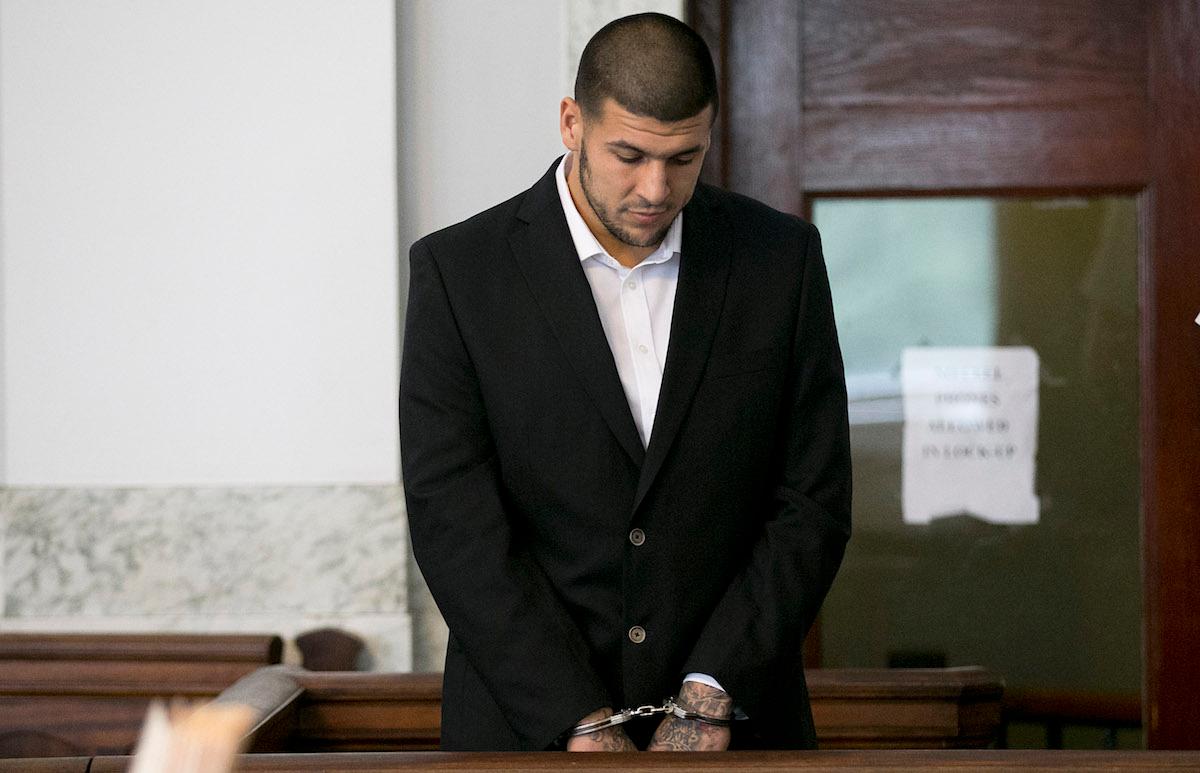 Several things found in Aaron's cell also strengthened the argument that someone else is responsible for the NFL alum's death. For example, the Connecticut native had "John 3:16" written in ink on his forehead and there were drawings painted with blood on the walls.
One image allegedly depicted the Eye of Providence (typically called the all-seeing eye of God) sitting atop an unfinished pyramid with the word "Illuminati" scribbled underneath in capital letters. However, no one has been able to pinpoint a possible suspect in the murder, which sort of causes this conspiracy to fall apart.
In the end, it doesn't sound like Aaron's death was anything more than a man losing his will to live, which is a horrible tragedy in and of itself.
Killer Inside: The Mind of Aaron Hernandez is available to stream on Netflix now.