Was Kourtney Kardashian's Son Mason at her wedding with Travis Barker?
Kourtney Kardashian and Travis Barker's wedding special on Hulu premiered on April 13 and Mason Disick is noticeably missing. Was he at the wedding?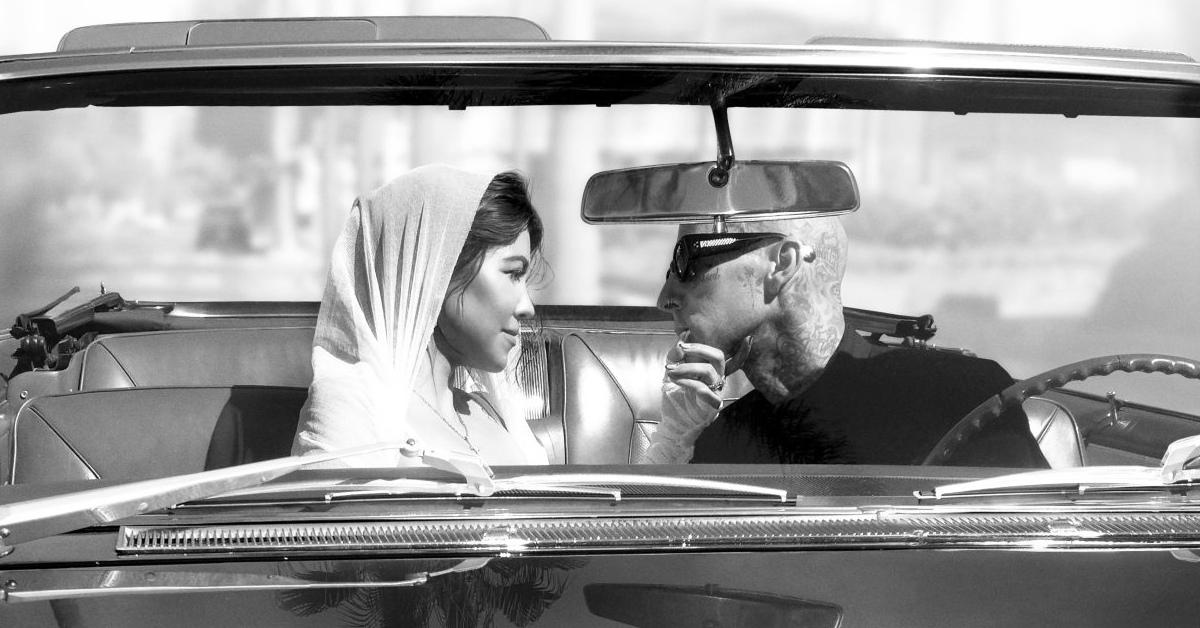 We all have been following Kourtney Kardashian and Travis Barker's love story since they first time they became Instagram official on February 2021, but their relationship actually started well before then. Kourtney and Travis live in the same gated community in Calabasas and have had a friendship for years. And now the pair are the goth couple of our dreams. Ah, we love a good friends-to-lovers trope.
Article continues below advertisement
Kourtney and Travis's entire relationship seems to have been in front of the cameras and on social media so it is no surprise that their wedding (or should we say three weddings) is a wedding special on Hulu. 'Til Death Do Us Part premiered on April 13, 2023 and some eagle eyed fans were quick to point out that Mason Disick was not seen in the special.
Was Mason at the wedding? Let's find out!
Was Mason at Kourtney and Travis's Wedding?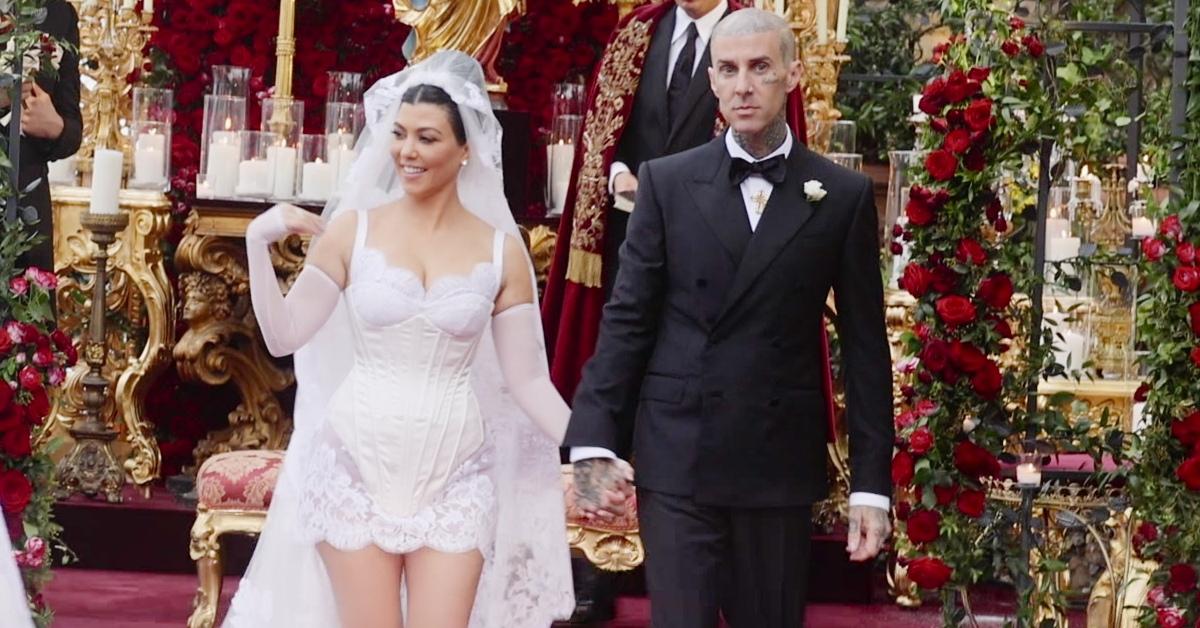 Kourtney and Travis got engaged in October 2021, just eight months after making their relationship Instagram official. Just six months after that, Kourtney and Travis had their first of three weddings in Vegas on April 4, 2022, with a courthouse wedding on May 15, 2022, and their official Italian wedding on May 22, 2022.
Article continues below advertisement
All three events are the focus of Hulu's wedding special, 'Til Death Do Us Part Kourtney and Travis. The wedding special is described as, "Kourtney, Travis, and their guests enjoy a luxurious wedding weekend in Portofino, Italy. Private and personal footage reveal an intimate family event full of beautiful moments."
Article continues below advertisement
In the trailer you can see Travis and Kourtney discussing their weddings, with footage from the events cut together.
Fans noticed that while Travis and Kourtney's children were in attendance, with the latter's son Reign and daughter Penelope being shown on the screen multiple times. However, Mason was noticeably missing from this special. This had fans wondering if Mason was even at the wedding at all?
The answer to that question, is yes! Of course he's was. Kourtney posted the above wedding pictures to her Instagram account and Mason's face can be seen in the third photo, all the way to the left wearing a pink suit.
Article continues below advertisement
What was the reason for Mason not appearing in the wedding special? Kourtney actually addressed this on the Not Skinny But Not Fat podcast explaining that, "He does not like [the spotlight]. He doesn't want any part of it. He's not on social media... He doesn't love it, and I want my kids to be kids. I crave normalcy as much as we can have it."
Not to worry folks! Mason was at the wedding he just didn't want to be on TV, and tbh we totally get it Mason. But we are glad that the rest of your family loves to be on TV and can not wait to pretend that we were at all of Kourtney and Travis's weddings.
Make sure to catch 'Til Death Do Us Part Kourtney and Travis streaming now on Hulu.