People Are Sharing Watermelon Emojis in Support of Palestine — Here's What It Means
Why are people sharing watermelon emojis? The gesture is meant as support for public expression for Palestinians amid ongoing conflict.
The Gist:
People are sharing watermelon emojis in the wake of the ongoing Israel-Hamas war.
The watermelon represents public expression and protest for Palestine.
This is one of many unique online efforts to show support for Palestine.
Article continues below advertisement
Since Hamas's violent attack on Israel on Oct. 7, 2023, the ongoing conflict between Israel and Palestine has continued to escalate in the weeks that followed. Celebrities and public personalities have been vocal on the issue, but other people are finding unique ways to show their support online. For instance, folks have been sharing certain emojis in relation to the conflict.
As a society whose entire lives can be placed on our phones, we use emojis as shorthand for just about anything. Instead of having to type out longer messages, people may opt to use quick symbols in order to convey their own words. By that same measure, people may also find creative ways to use them as a form of solidarity.
In the midst of escalating violence, people are using watermelon emojis as a form of protest in support of Palestine. Here's what that means.
Article continues below advertisement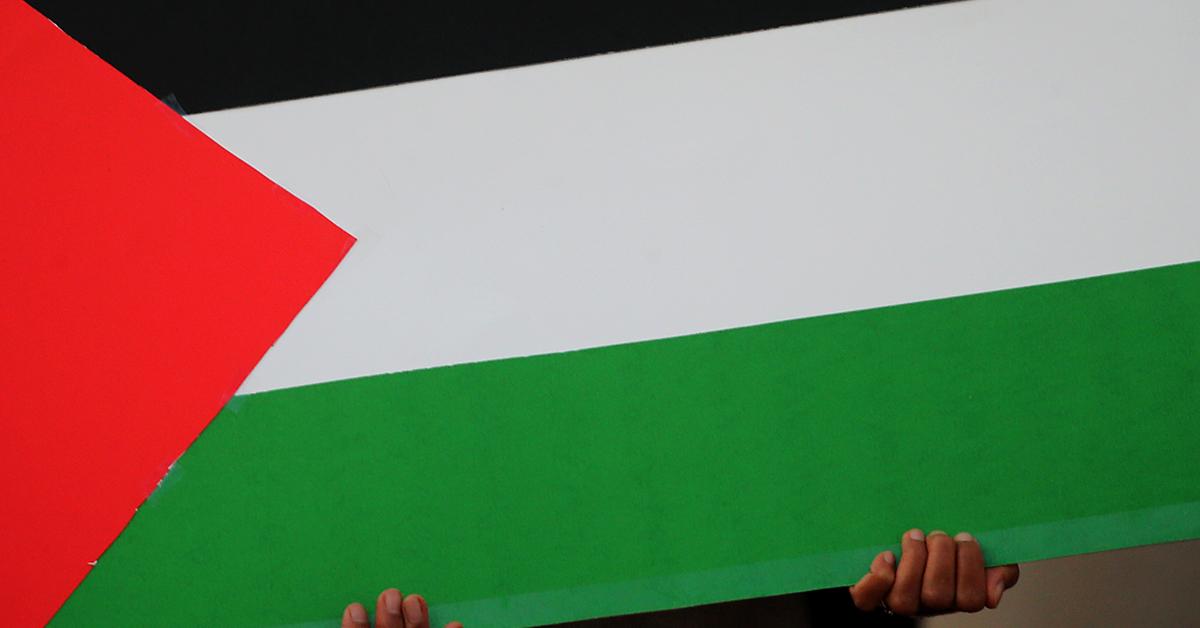 Here's the meaning behind the watermelon emoji in relation to Palestine.
In case you weren't aware, the colors for the flag of Palestine are red, white, green, and black. In 1967, following the Six-Day War, the Israeli government banned public displays of the Palestinian flag. As a way around this, Palestinian artists began using the image of a watermelon in art, as it contained the colors of the lag. The ban was eventually lifted in 1993.
Article continues below advertisement
To that end, watermelons have become a symbol of Palestinian public expression. This is due to the simple fact that the well-known fruit contains the same colors as the flag of Palestine. Online, protesters have used the watermelon emoji on their social media in solidarity with Palestine.
Article continues below advertisement
This is not the only way in which people online have shown solidarity for Palestine. Younger protesters who are unable to participate in physical marches have taken to gaming platforms like Roblox to organize their own virtual marches and walk alongside fellow online users from the safety of their own homes.
Newscasters have also worn the specific Palestinian colors on the air when discussing the conflict in order to subtly show their support.
In the digital age, folks are getting creative with letting their voices be heard as they quietly yet firmly show their support for various causes.