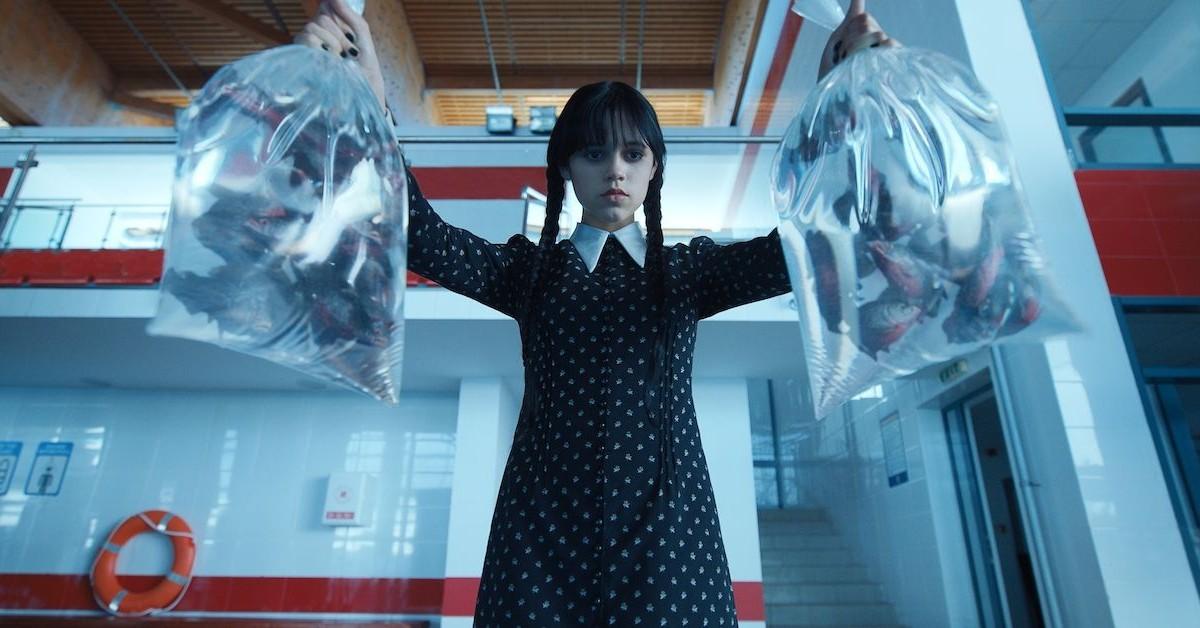 Has 'Wednesday' Been Renewed for Season 2? Here's What We Know
Warning: The following article contains spoilers for Wednesday Season 1 on Netflix.
Wednesday Addams (Jenna Ortega) makes quite the entrance in Wednesday Episode 1 on Netflix, her goth attire contrasting sharply against her classmates's colorful, cheery attire at Nancy Reagan High School.
"I'm not sure whose idea it was to put hundreds of adolescents in underfunded schools," Wednesday wonders, giving everyone the side eye. Spoiler alert: Wednesday doesn't last long at Nancy Reagan High School.
Article continues below advertisement
After Wednesday finds her place at Nevermore Academy, the rest of Wednesday Season 1 flies by faster than Wednesday's signature snarky dialogue.
So has Netflix renewed Wednesday for Season 2 yet, or are Addams Family fans going to have to give Netflix the side eye?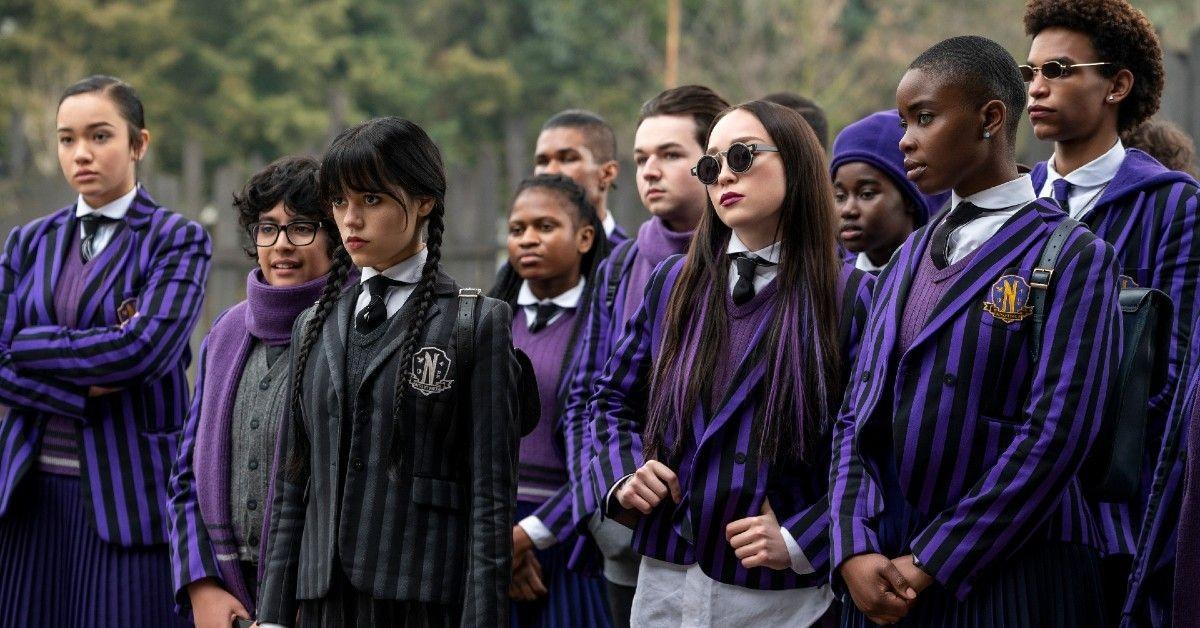 Article continues below advertisement
Has 'Wednesday' been renewed for Season 2? Details.
Wednesday has not been renewed for Season 2, yet. However, Netflix typically takes its sweet time before it announces season renewals, even with mega-hits like Bridgerton, The Sandman, and now, Wednesday.
However, it's safe to presume that Wednesday will in fact be renewed for a second season given how well the first season has performed since its release in November of 2022.
Article continues below advertisement
In January of 2023, The Independent speculated that the series might be leaving Netflix altogether following Amazon's purchase of MGM — the thought was that Wednesday would have to move to Amazon Prime if it is indeed renewed. Fortunately for Netflix subscribers, this seems incredibly unlikely. If and when there is a Season 2 of Wednesday, it will be on Netflix.
The showrunners already have ideas for 'Wednesday' Season 2.
Wednesday co-showrunner Al Gough told TVLine that the Wednesday creative/production team felt like they had just, "touched the surface with those characters and the actors are so amazing in their roles."
Al was referring to Wednesday's family (you know, the Addams Family)! He believed that, "Catherine [Zeta-Jones] is, I think, an iconic Morticia."
Article continues below advertisement
Although Al realized that the show is called Wednesday for a reason, he believed that, "The relationship between Wednesday and Morticia is also essential to the show, and the idea that Wednesday is trying to forge her own path outside the family is important."
Article continues below advertisement
How many episodes are in 'Wednesday' Season 1? (SPOILERS)
A murder mystery permeates Wednesday's first semester at Nevermore Academy, which spans 8 nearly hour-length episodes. Initially, Wednesday hates her parents for sending her to Nevermore (she cruelly tells Morticia, "I'm not like you. I'll never fall in love, or be a housewife, or have a family). She informs Morticia she'll find a way to escape Nevermore and be out of their hair.
However, by the end of Wednesday Season 1, our heroine actually finds herself feeling a sense of belonging for once.
Now that Wednesday has proven herself to be a capable sleuth, could she face new mysteries in Wednesday Season 2? Naturally we can't see the future, but we have a feeling we'll be hearing news about Wednesday Season 2 sooner rather than later.
You can stream all 8 episodes of Wednesday Season 1, now on Netflix.