Has 'Wednesday' Been Renewed for Season 2? Here's What We Know
Has the Netflix hit series 'Wednesday' been renewed yet for Season 2? The first season follows Wednesday Addams as she attends Nevermore Academy.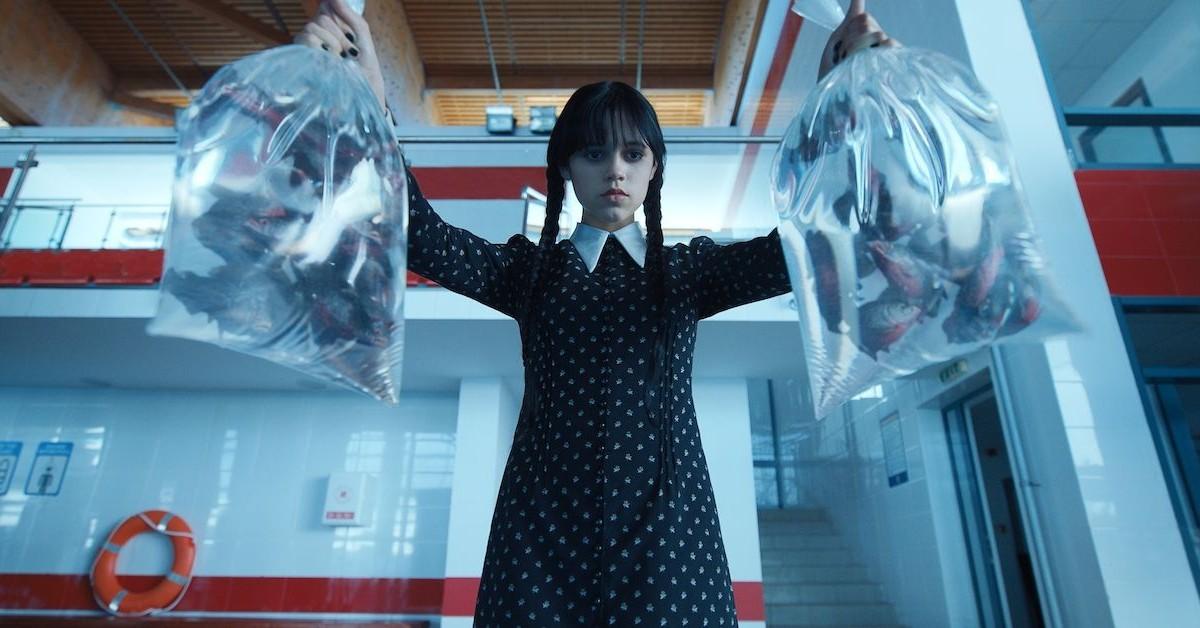 Spoiler alert: The following article contains spoilers for Wednesday Season 1 on Netflix.
Wednesday Addams (Jenna Ortega) makes quite the entrance in Wednesday Season 1, Episode 1 on Netflix, her goth attire contrasted sharply against her classmates' colorful, cheery attire at Nancy Reagan High School.
"I'm not sure whose idea it was to put hundreds of adolescents in underfunded schools," Wednesday wonders, giving everyone the side eye. Wednesday doesn't last long at Nancy Reagan High School.
Article continues below advertisement
After Wednesday finds her place at Nevermore Academy, the rest of Wednesday Season 1 flies by faster than her signature snarky dialogue.
So, has Netflix renewed Wednesday for Season 2 yet or are Addams Family fans going to have to give Netflix the side eye?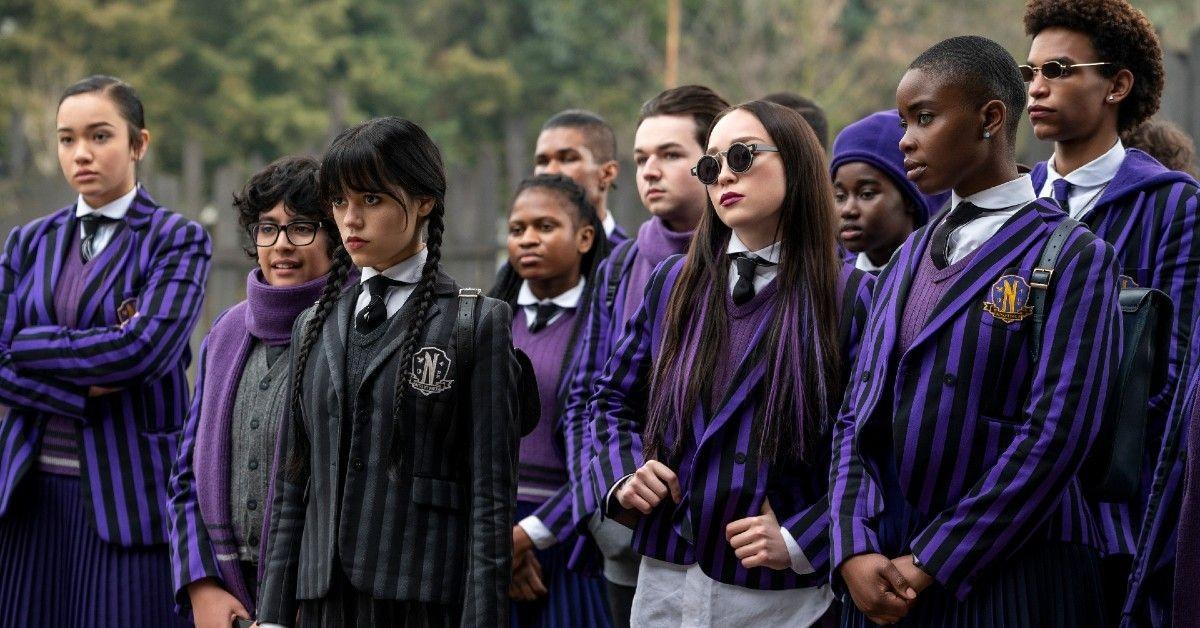 Article continues below advertisement
Has 'Wednesday' been renewed for Season 2?
Netflix typically takes its sweet time before it announces season renewals, even with mega-hits like Bridgerton and The Sandman. However, Wednesday was renewed for Season 2 in January 2023. That was quite a quick turnaround in decision-making since Season 1 dropped in November 2022.
Article continues below advertisement
Plus, the show will be keeping its slot on Netflix. In January 2023, The Independent speculated that the series might be leaving Netflix altogether following Amazon's purchase of MGM — the thought was that Wednesday would have to move to Amazon Prime. However, that didn't turn out to be a problem.
Jenna Ortega will be getting a promotion in Season 2 of 'Wednesday.'
As the star actor, Jenna has gained a great understanding of the role and what it takes to put the show together.
"I think a project is best when there's as many voices and ideas thrown out as possible. And I've had experiences in TV where I felt my voice wasn't heard," Jenna said at The Hollywood Reporter's annual Comedy Actress Emmy Roundtable, according to PEOPLE.
Article continues below advertisement
"I don't think I've ever had to put my foot down more on a set in a way that I had to on Wednesday," she told Variety. Jenna has also said that Tim Burton made space for her in these conversations.
Now, Jenna will be stepping up as a producer for Season 2.
Will Wednesday date anyone in Season 2?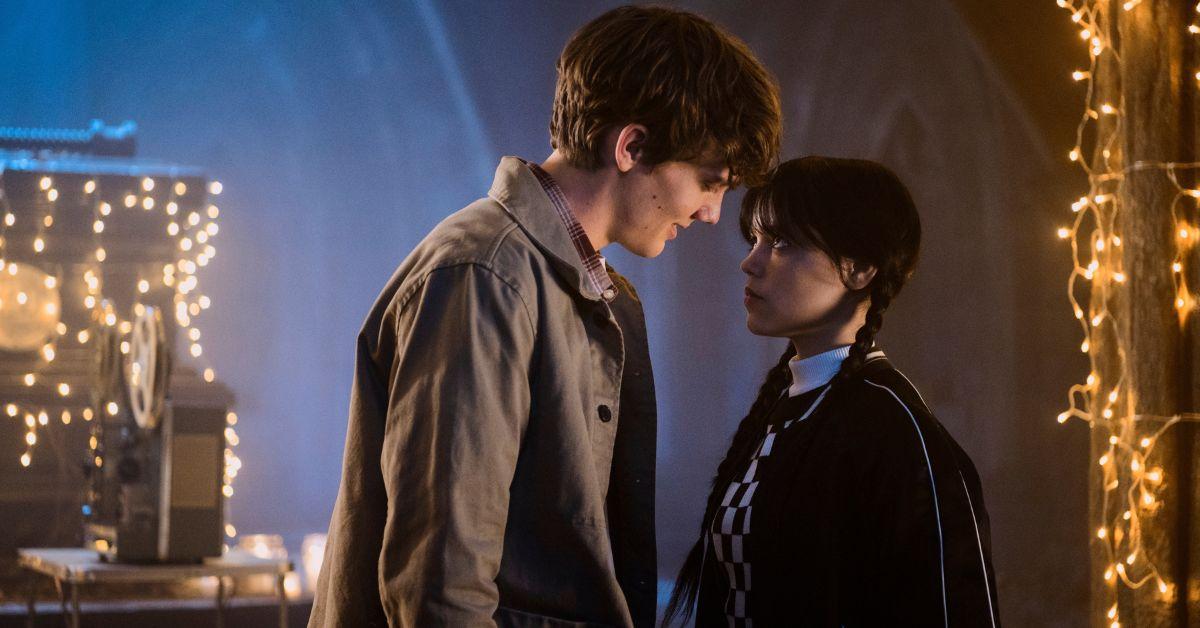 With Jenna personally helping to spearhead and guide the show's direction, things may get a little bit of a shake-up. She had previously revealed to Variety that there were parts of the show that just didn't feel right to her.
Her being in a love triangle? "It made no sense," Jenna said.
It wasn't just Jenna, either. "They wanted to force a weird storyline where she hates her parents and is in a love triangle," wrote one fan on Twitter.
Article continues below advertisement
So, for Season 2, there are going to be some changes.
"We're ditching any romantic love interest for Wednesday," Jenna told Variety. This means that fans can waive goodbye to the Tyler Galpin and Xavier Thorpe drama!
The showrunners already have ideas for 'Wednesday' Season 2.
Wednesday co-showrunner Al Gough told TVLine that the Wednesday creative/production team felt like they had just "touched the surface with those characters and the actors are so amazing in their roles."
Al was referring to Wednesday's family (you know, the Addams Family)! He believed that "Catherine [Zeta-Jones] is, I think, an iconic Morticia."
Article continues below advertisement
Although Al realized that the show is called Wednesday for a reason, he thinks that "The relationship between Wednesday and Morticia is also essential to the show, and the idea that Wednesday is trying to forge her own path outside the family is important."
Article continues below advertisement
Plus, with the whole relationship bit done, the new direction is going to get spookier.
"We've decided we want to lean into the horror aspect of the show a little bit more," Jenna said in an interview with Elle Fanning. Fans can still expect it to be a mostly lighthearted show, but this slightly darker spin will definitely bring a new vibe.
How many episodes are in 'Wednesday' Season 1? (SPOILERS)
A murder mystery permeates Wednesday's first semester at Nevermore Academy, which spans eight nearly hour-length episodes. Initially, Wednesday hates her parents for sending her to Nevermore (she cruelly tells Morticia, "I'm not like you. I'll never fall in love, or be a housewife, or have a family). She informs Morticia she'll find a way to escape Nevermore and be out of their hair.
However, by the end of Wednesday Season 1, our heroine actually finds herself feeling a sense of belonging for once.
Now that Wednesday has proven herself to be a capable sleuth, could she face new mysteries in Wednesday Season 2? Naturally, we can't see the future, but it would definitely make sense.
You can stream all eight episodes of Wednesday Season 1, now on Netflix.