Paul Hollywood Takes 'GBBO' Contestant Maggie to Task, but Was He Too Harsh? (SPOILERS)
Spoiler Alert: This article contains spoilers for Episode 3 of The Great British Bake Off Season 12.
Seems like things on The Great British Bake Off, aka The Great British Baking Show on Netflix, got a little tense (or should we say tents) during this week's episode. Host Paul Hollywood made some kind of remarks that upset the show's fans. Who was on the receiving end of Paul's withering comments? Maggie, one of the show's older contestants, was the unlucky recipient. Let's dig into what Paul said.
Article continues below advertisement
What did Paul Hollywood say to Maggie?
We are in Week 3 of the beloved baking show from across the pond, and it's a week most contestants dread (or should we say bread). That's right, it's bread week which is Paul Hollywood's signature food. He's the bread master which always has most bakers shaking in their yeast. They really have to prove (get it?) themselves to Paul. Maggie, who fancies herself a bit of a bread gal herself, wasn't worried. That is until this week perhaps?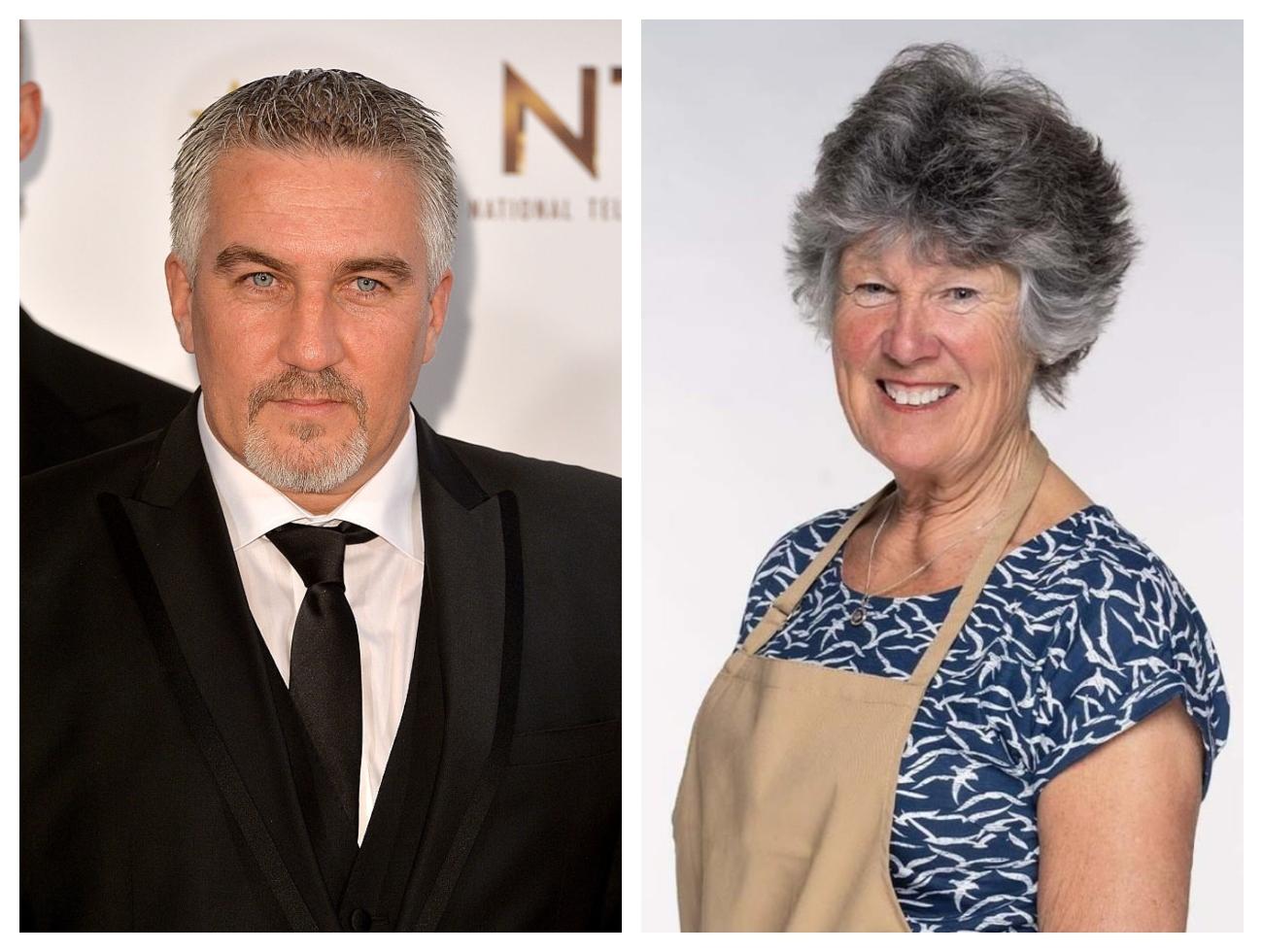 Article continues below advertisement
Paul was already grumpy about Maggie's awkward biscuit beach scene showstopper from Episode 2 saying, "For me, it's a bit basic. If you were looking at a traditional school report, it would say 'needs to try harder.'"
This somewhat condescending review left Maggie in tears during the post-show interview. Don't worry, Maggie didn't let it get her down for long. She recently joined Twitter and used her new platform to make light of the situation. Unfortunately, her good mood didn't stay.
OK, now what did Paul say to Maggie?
Once again, Maggie's showstopper came under fire from judge Paul Hollywood. During this week's showstopper challenge, the bakers were asked to make a 3D display using milk bread in four and a half hours. Maggie chose to construct a seaweed-flavored octopus that she admitted didn't quite work out in the practice bake. That never bodes well.
Article continues below advertisement
According to the judges, Maggie's bread had no flavor and they were unable to taste the seaweed at all. Upon seeing her creation, Paul asked if it was "worth four hours of work," to which Maggie replied, "It was for me." Maggie may have been unfazed by this exchange, but Great British Bake Off fans were not having it.
Article continues below advertisement
How did 'GBBO' fans react to Paul Hollywood's criticism of Maggie's showstopper?
The fans are definitely noticing that Paul seems to be picking on Maggie more than the other bakers. Some feel that it might be Maggie's age. At 70, she is the oldest contestant in the tent. People also noticed how aggressively Paul handled Maggie's food, tipping it over, which resulted in its toppings falling off.
Was Maggie eliminated from 'The Great British Bake Off'?
Despite all of this friction, Maggie remains in the tent. When she first found out she was going to be on the show, she said it was "one of the most exciting and unexpected moments," and we're glad she's still there to enjoy it. Hopefully, Paul Hollywood will ease up moving forward because it sounds like he's maybe got a bit of a soggy bottom.
The Great British Baking Show airs Fridays on Netflix.