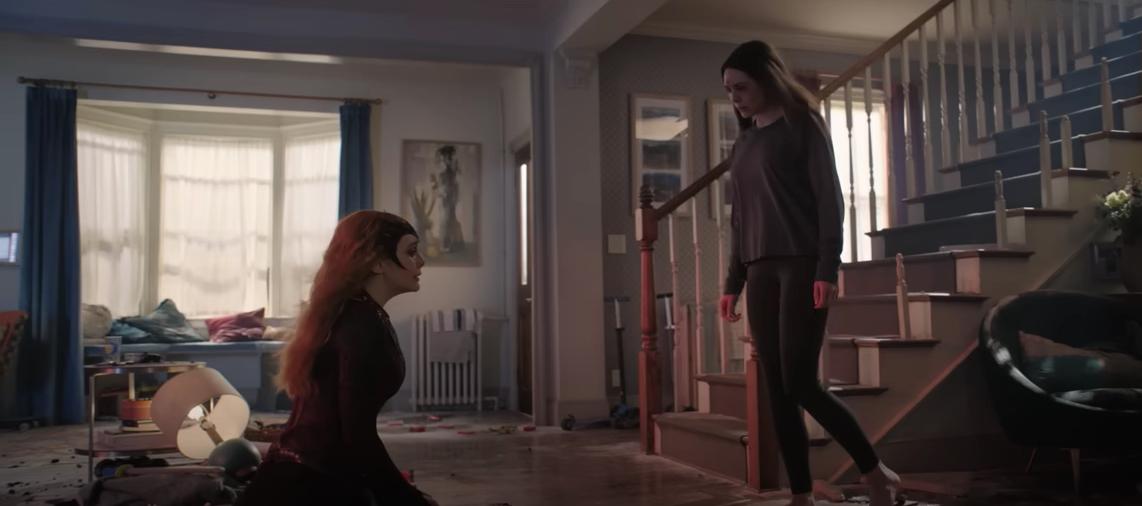 What Does Wanda Say to the Scarlet Witch in Multiverse of Madness? (SPOILERS)
Spoiler alert: This article contains spoilers for WandaVision and Doctor Strange in the Multiverse of Madness.
Poor Wanda — that's all we can say after watching the Doctor Strange sequel, Multiverse of Madness. This film follows Stephen Strange as he travels the multiverse trying to keep a teenager named America Chavez and her powers safe.
Article continues below advertisement
In the movie, Wanda is back and has one goal: to reunite with the children she couldn't have in her universe. In one of the final scenes. she appears in another universe as the Scarlet Witch, attacks that universe's Wanda (we'll say 838-Wanda, as 838 is the number of her universe), and tries to persuade 838-Wanda's kids to come with her.
Article continues below advertisement
Fortunately, twins Tommy and Billy don't go with the Scarlet Witch, leaving her crying on this other universe's living room floor. 838-Wanda goes to her, lifts her chin, and says one phrase that has a deeply emotional meaning behind it. Here's what she said to our favorite redhead.
What does 838-Wanda say to the Scarlet Witch in 'Multiverse of Madness'?
At the end of Multiverse of Madness, when 838-Wanda approaches the Scarlet Witch, she tells her, "Know that they'll be loved." At this, the witch gives up on her quest and seems to accept the fact that she won't have the family she's always wanted. If you have been keeping up with our universe's Wanda since she first joined the MCU, you will know how painful this must be for her.
Article continues below advertisement
Unfortunately, Wanda has gone through a lot in her time in these Marvel movies. When we first meet her in Avengers: Age of Ultron, we learn that she and her brother Pietro were being experimented on by HYDRA. Then she meets Vision and the two fall deeply in love. Honestly, that feels like the only good thing she experiences in the entire timeline.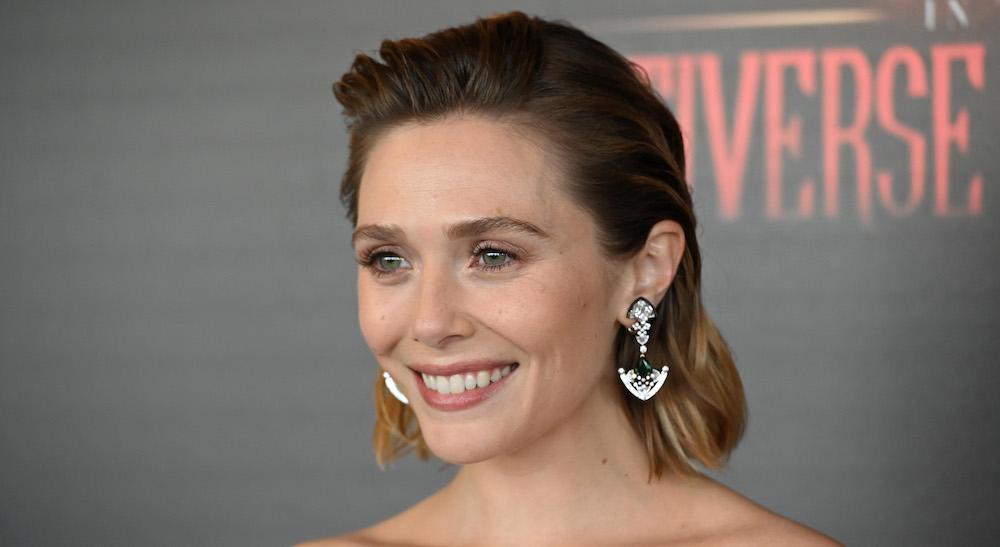 Article continues below advertisement
Unfortunately, Wanda finding love doesn't mean her troubles are over. Over the years we see her on-screen, we begin to learn that all she really wants is a family with the humanoid she loves. Instead, she becomes an Avenger, her brother dies, she kills Vision once, and then watches him die twice.
Wanda's actions in 'Multiverse of Madness' connect to the plot of 'WandaVision.'
After Vision dies, Wanda's grief is too much for her to deal with. In WandaVision, Wanda uses her incredible abilities to brainwash the people of Westview to live the kind of suburban life she wanted with the family she never had.
Article continues below advertisement
Then, Wanda stole Vision's body from SWORD (Sentient Weapon Observation and Response Division) headquarters and used her powers to make him into a version of himself that had basically never died. She also fabricated two twin boys.
Once again, Wanda's plan didn't work, and everything she yearned for came crashing down.
Article continues below advertisement
Because of all this tragedy and heartache, Wanda set out to do anything she had to do to make sure she got her kids, even if she had to travel through the multiverse. If you think about it, it's not really fair that she seems to be the only Wanda out there without her boys.
When 838-Wanda tells her, "Know that they'll be loved," she accepts the fact that just because she can't raise those kids the way she wants to, they will be raised in loving households by the Wandas that already exist there. This wording essentially brings her journey to an end.
You can watch Multiverse of Madness in theaters now. WandaVision and Age of Ultron are on Disney Plus.