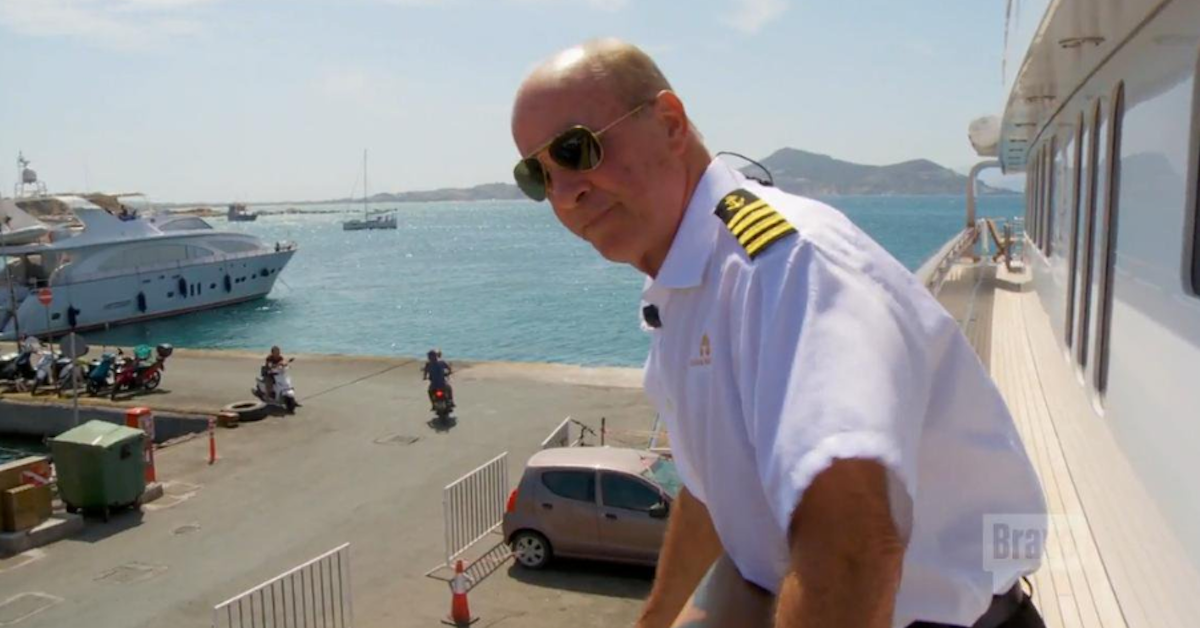 Hannah Ferrier From 'Below Deck Med' Still Keeps in Touch With Season 1's Captain Mark
By Pippa Raga

Jun. 5 2020, Updated 1:17 p.m. ET
Article continues below advertisement
He was the first to take the yachties through Greece aboard the Ionian Princess, back on Chief Stew Hannah Ferrier's first season with Bravo. Our beloved Chef Ben ought to remember that season quite well, as he was also on board.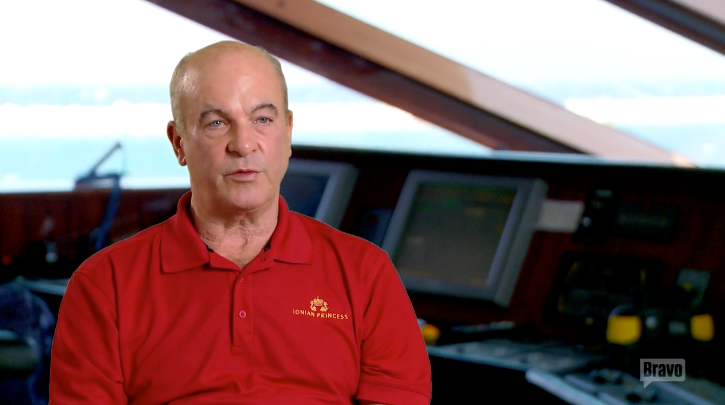 Article continues below advertisement
What happened to Captain Mark from Below Deck? He has been keeping a low profile since his season in Greece.
Who can ever forget Captain Mark's signature midwestern attitude, whose golden rule of yachting, "the guest is always right," ruled his and his crew's every move.
When we met him aboard the Ionian Princess, he had already been a yacht captain for almost 30 years, nearly a decade more than his Below Deck counterpart, Captain Lee Rosbach. Before he docked on the shores of Greece, he had already sailed through the world — everywhere from the South Pacific to the Caribbean on both private and charter boats.
Article continues below advertisement
But he's more than just an expert of the sea — he also has a pilot license and flies helicopters as a hobby. Hopefully, he's still indulging his pastimes now that he's left the Bravo family. 
Fortunately, Chief Stew Hannah reveals she and Captain Mark check in on each other here and there, but she admits he's not incredibly forthcoming when it comes to other personal details of his life off the show. "Captain Mark and I, we send a message maybe once a year, just to touch base," Hannah told The Daily Dish. "I really like him."
Article continues below advertisement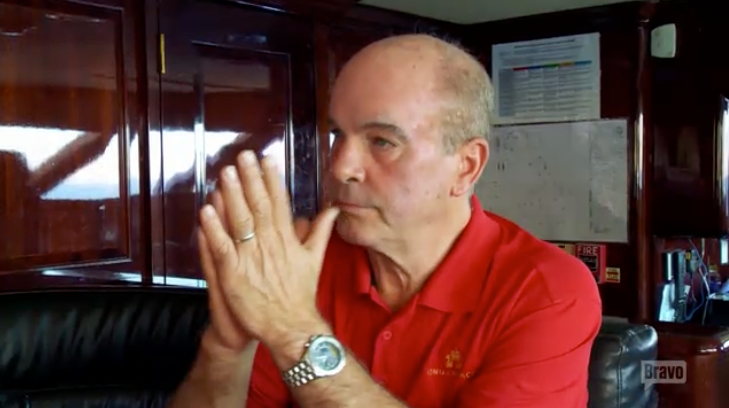 She added, "I don't really think I knew what he was up to when I was working with him, let alone three years later... He was like the opposite of [Captain Sandy]. He kind of drove the boat and stayed in his cabin, so it was lovely." Indeed, fans who've been watching all the Below Deck offshoots noted that Captain Mark was the least simpatico when it came to mingling with the crew onshore.
Article continues below advertisement
"Does Captain Mark ever party with the crew ashore??" one redditor asked. "I am retired Navy and totally 'get' fraternization policy, but it seems odd that the Captain never seems to meet the crew for dinner ashore." Many noted that this seems to be the running protocol with other captains on the show. 
"It would be good for morale if the Captain occasionally met the crew for dinner and a beer, and then gracefully excused him or herself before the drunken buffoonery commenced," they continued. "Not every port, but once or twice a season. He could thank the crew in a more relaxed environment, buy them a drink, and then split."
Anyway, if he wasn't a huge proponent of hanging with the crew off the yacht during filming, he's certainly not going out of his way to keep up with his fans on social media. His Twitter account seems to have last been active during the Bravo season. 
That said, let's never forget the time he delivered one of the most cutting burns the series has ever seen to green deckhand Danny Zureikat: "You have been toxic to this boat ever since you arrived."
We miss you, Captain! New episodes of Below Deck Med air Mondays at 9 p.m. on Bravo.