Country Music Singer Alex Whalen Stepped Away From 'The Voice' — What Happened?
Alex Whalen exited 'The Voice' early, and fans are left wondering what happened to the British country music performer. Here's what we know.
It sounds strange to say, but country music is a genre that anyone from anywhere can take part in. In fact, successful country music artists like Shania Twain and Keith Urban are from Canada and Australia, respectively. Honestly, country music is a state of mind and has little to do with the state one is from.
Article continues below advertisement
This is absolutely the case for Alex Whalen, the London-born country music singer who blew Blake Shelton away on Season 23 of The Voice. Unfortunately Alex recently exited the show, and fans were left wondering if he was OK.
What happened to Alex Whalen on The Voice? Here's what we know about our country king from the United Kingdom.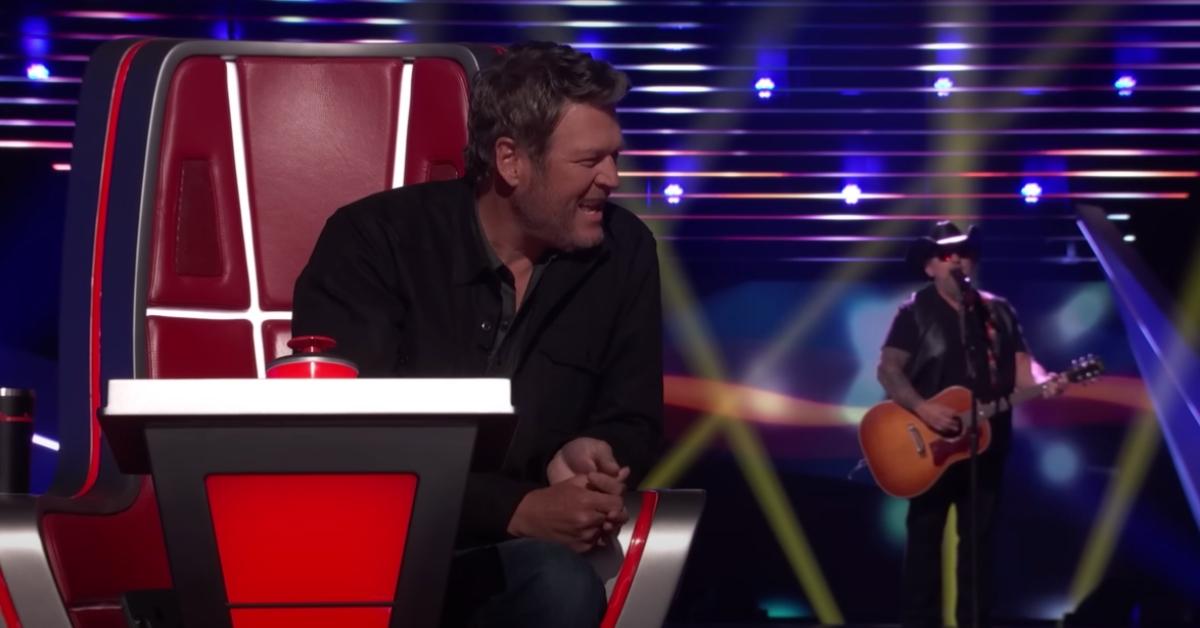 Article continues below advertisement
What happened to Alex Whalen on 'The Voice'?
Some of the best moments on The Voice happen during the show's battle round, when coaches pick two singers from their own teams to sing the same song. This is definitely a duel, not a duet. Blake chose to have St. Louis native Neil Salsich competitively croon against Alex Whalen, which was a pretty tight match-up. However, it's hard to go voice-to-voice against someone if they aren't there.
Ahead of their performance, host Carson Daly broke the sad news that Alex would not be competing that night and had, in fact, left the show. Blake provided a bit more insight into Alex's early departure. "Alex had personal reasons that he had to bow out of the competition," said Blake. "It's never easy to see artists going home, but Neil has a ton of charisma. He did a great job today."
Article continues below advertisement
Neil Salsich nailed his solo performance on 'The Voice'!
While it was disappointing not seeing Alex and Neil hit the battle stage together, Neil certainly more than made up for it with his thrilling rendition of Marvin Gaye's "I Heard It Through The Grapevine." In an effort to lighten the mood, Blake made a joke about Neil's upcoming performance at the expense of a former Voice judge. "I told him backstage, if you lose this battle, it will be the worst fail in history. I mean, like, Adam Levine–levels of failure."
Article continues below advertisement
The judges were obviously very into Neil's whole vibe, which included a Herringbone cap and tweed jacket. Kelly Clarkson was out of her chair the entire time, and Chance the Rapper widened his eyes when Neil chose to hit a high note on the "lose my mind," line. After the fact, Niall Horan said, "It was a four chair turn in the first place for a reason, but the fact that we've had Hank Williams and Marvin Gaye come out of you makes me very excited."
Blake then added, "You absolutely nailed it. You're moving onto the Knockout, congratulations." It was a well-deserved advance, though obviously flying solo was less than ideal. Still, Blake is very much in Neil's corner. "Neil's performance was completely comfortable," shared Blake. "I mean the guy really did own the moment. He blew the coaches away and I just think America's gonna fall in love with this guy."