Are Blake Shelton and Adam Levine Friends? Fans Are Wondering
Are Blake Shelton and Adam Levine friends? The Maroon 5 frontman's take on the country singer leaving 'The Voice' has fans wondering.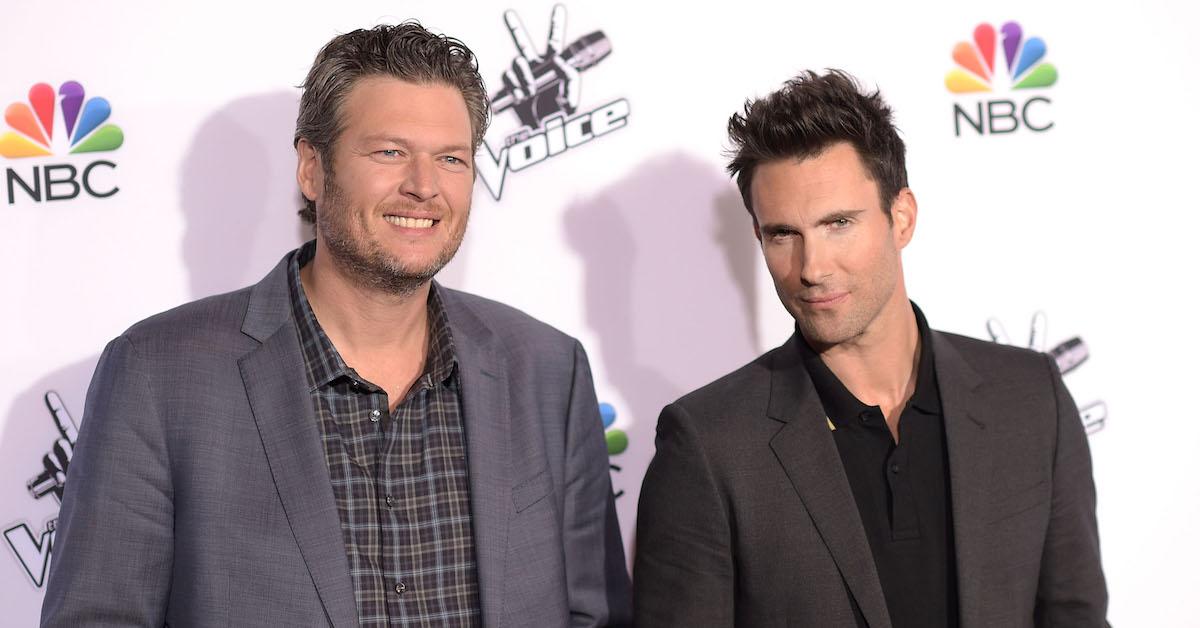 It's the end of an era. Blake Shelton, the longest serving coach on The Voice, is ending his prolific run. The country star appeared on the NBC show from Season 1 to Season 23, beginning his tenure in 2011.
Article continues below advertisement
Blake's decision to end his run got a reaction from the other Voice coaches, namely Adam Levine. The Maroon 5 star has shared some choice words about the news that Blake is moving on from the singing competition series, which have fans wondering if Blake and Adam are friends in real life.
So, are Blake Shelton and Adam Levine friends?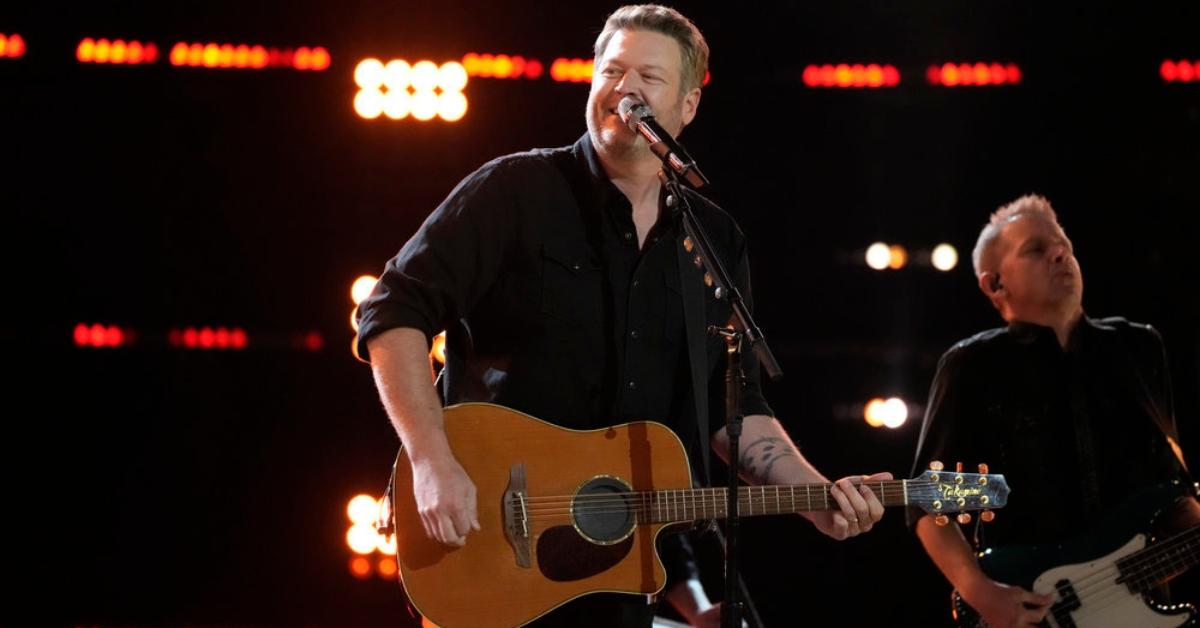 When Adam was asked how he felt about Blake ending his run as a coach on The Voice, he noted, "It's about time!"
Is the rocker really glad to see Blake go? Well, if the reality stars' track record is any indication, Adam was obviously joking when he said this. As former coach John Legend confided in 2019 about the coaches, "They fight like brothers. They love like brothers."
Article continues below advertisement
Meanwhile, Adam left The Voice in 2019, explaining he wanted to spend more time with his family. As for Blake, he laid out his reasoning for stepping away from the show via Instagram, also noting in part that he made "lifelong bonds" with "every single one of my fellow coaches."
Presumably, this includes Adam.
Article continues below advertisement
Indeed, the coaches' so-called bromance isn't exactly a secret to fans of The Voice. But the main staple of their friendship is in the vein of Jimmy Kimmel and Matt Damon's fake feud, in which the guys enjoy ribbing one another, well, constantly.
Blake Shelton and Adam Levine love giving one another a hard time.
Blake said "I do" to Gwen Stefani in 2021, and the chatter around that event is the perfect example of the kind of friendship The Voice coaches have. The starry nuptials were small, with only 30 guests reportedly making the cut.
Not on the list? Adam, who later joked on The Ellen DeGeneres Show, "I don't support their marriage. She's so cool, and he's not."
Article continues below advertisement
The biggest compliment Adam was willing to give Blake is that "he's vaguely charming."
During a subsequent appearance on Ellen, Blake riffed that Adam's interview was the reason he wasn't invited to the high-profile affair. "I purposely did not invite Adam Levine to my wedding and I think it's funny," the country crooner affirmed.
Article continues below advertisement
Still, there are some insiders who claim the friendship between Blake and Adam isn't what it used to be, and in fact, that the stars don't really keep in touch now that their professional relationship is over.
Adam and Blake may not be best friends forever.
In 2022, a source told RadarOnline about the true nature of Blake and Adam's bromance, "It wasn't all an act, but the relationship was exaggerated for TV. When Adam left the show the two of them didn't have to pretend anymore."
"They haven't spoken in a while," another so-called insider told the outlet, adding, "There was no big dramatic falling out, but they both just moved on. It happens all the time with work relationship."
Yet another source claimed that since "Adam isn't the guy he pretends to be," that caused drama that Blake wasn't a fan of. The claim likely refers to Adam's alleged infidelities while his wife Behati Prinsloo was pregnant.