He's Not on 'No Demo Reno' Now, but Carpenter David Could Come Back
What happened to David Piper? 'No Demo Reno' Season 2 is here, and viewers want to know where he is this season and if he will come back.
Good news for people who love reno and hate demo: HGTV has brought back No Demo Reno, and with it, the lovable Jenn Todryk. Jenn is a Texas-based interior designer on a mission to transform houses into homes one property at a time. In Season 1, David Piper was the master carpenter behind some of the incredible transformations on No Demo Reno, but in Season 2, he's nowhere to be seen.
Article continues below advertisement
As we dive deep into some of the renovations in HGTV's second season of the relatable series, many of us are wondering where exactly David is. No Demo Reno isn't the same without him, so we need to know: What happened to David on No Demo Reno?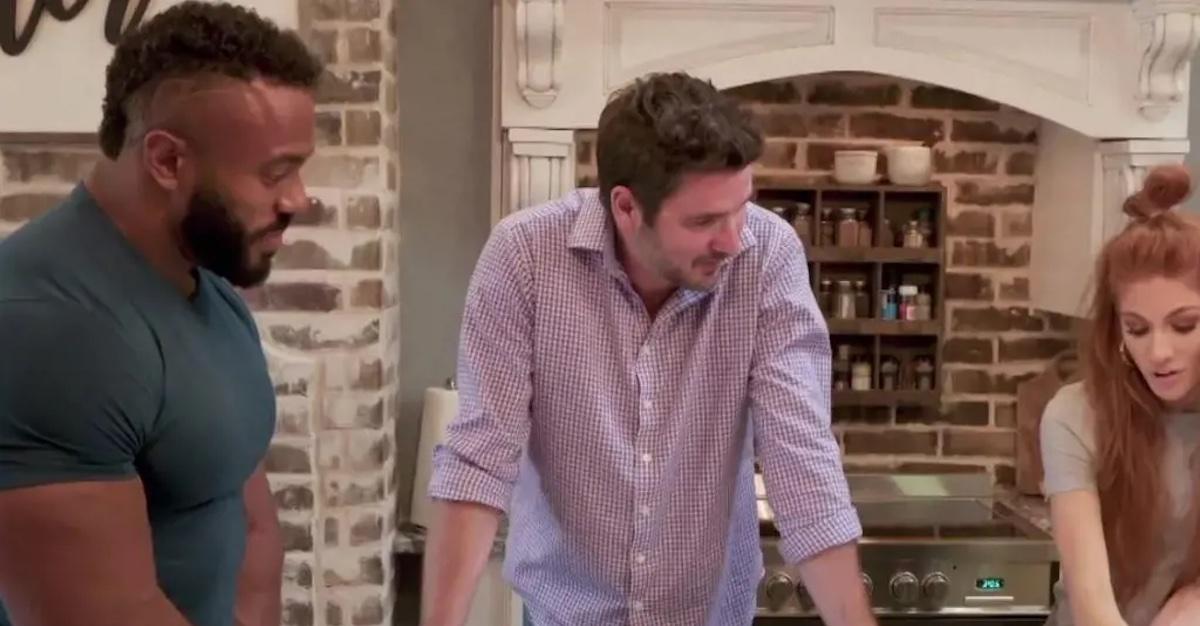 Article continues below advertisement
What happened to David Piper 'No Demo Reno'?
As of Season 2, Episode 4, we have yet to see the wonderful David Piper. In Season 1, fans grew to love David thanks to his carpentry skills and charming personality. He helped Jenn renovate numerous homes in the first season without any major demolition thanks to his carpentry abilities.
Article continues below advertisement
So far this season, Jenn has replaced several Season 1 favorites with Victor Manta. Victor is a contractor who specializes in residential renovations, repairing, and plumbing. Rather than Jenn outsourcing to multiple people, such as David Piper and Tony Taveras, she's now able to go to Victor as a one-stop shop. His team can solve basically any issue, so he makes renovating without demolition even easier than in Season 1.
'No Demo Reno' carpenter David owns his own carpentry business.
Before joining the cast of No Demo Reno, David worked in construction. After he graduated college, he went right into the carpentry business by working for his father. Before working in residential homebuilding, David worked in the commercial sector for 11 years, so he's definitely an expert in all fields of carpentry and construction.
Article continues below advertisement
Although he was a great consultant and carpenter for Jenn on No Demo Reno, it appears that David is focusing on his own business, David Piper Homes. Without any social media, there's no way of truly knowing what David is up to and exactly what happened to him. But fans can be certain that with David in the world, there are bound to be homes looking their finest.
While there's no sign of David yet on Season 2 of No Demo Reno, the official David Piper Homes website does say, "Check back to hear about Season 2 coming soon!" in reference to No Demo Reno. So there is a chance he could be coming back to our screens!
Watch new episodes of No Demo Reno every Thursday at 9 p.m. EST on HGTV.