'Stranger Things' Star Joseph Quinn Was Seen Crying at Comic-Con — Here's Why
'Stranger Things' breakout star Joseph Quinn reportedly went to his first Comic-Con in July 2022 and something unexpected happened. Here's what went down.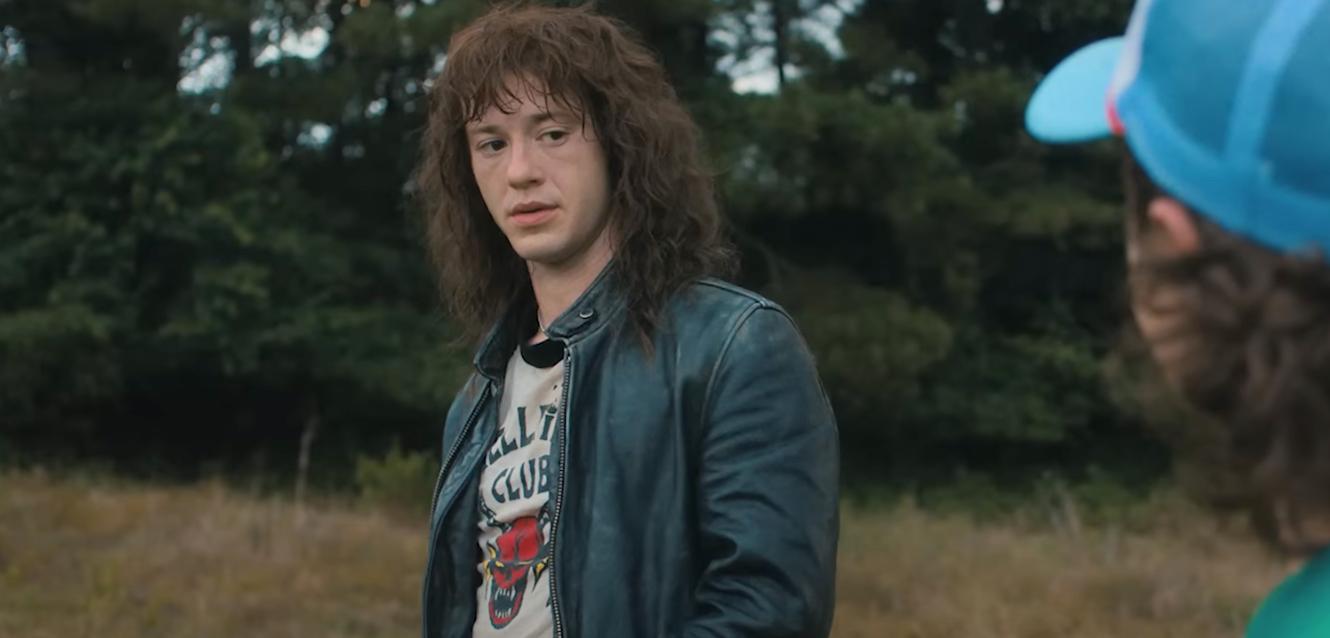 If people didn't know the name Joseph Quinn before, they do now. He's become the breakout star of Stranger Things season 4 as the character Eddie Munson. Eddie is a D&D-playing musician who's not afraid to stand out. But Joesph definitely did when he went to Comic-Con in July 2022. Not only is it reportedly his first time in attendance, but he got a lot of attention from fans while he was there and it all came to a head. So, what happened? Is he ok? Here's what we know.
Article continues below advertisement
What happened to Joseph Quinn at Comic Con?
On July 10, 2022, Joesph attended London Comic-Con and was at a talk where he could interact with the audience. In a clip that has made its way across Twitter, he ends up crying. Off-screen, we hear someone talking into a mic telling him how nice he was to them when they met the previous day. Although it's hard to hear, this person mentioned that they're grateful that he was so kind to them with everything else that was going on.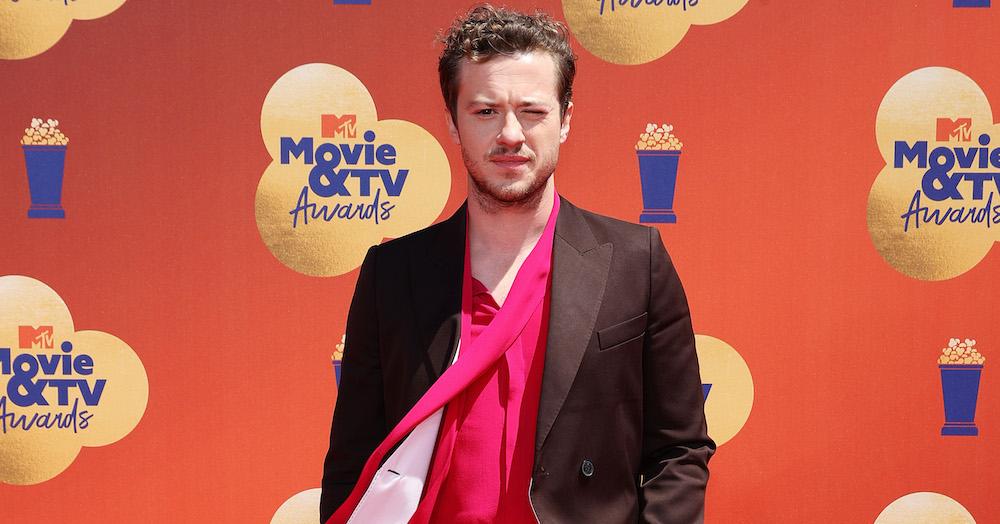 Article continues below advertisement
After this person is done talking, you see Joseph dabbing away tears with his shirt sleeve before he says, "why'd you do that," thank you. Then, the person who's hosting the talk moves on to mention how he's loved by so much of the Stranger Things fanbase and this is where the video ends.
Now, fans are all over Twitter sharing their love for the actor. "😭😭😭 I LOVE HIM SO SO MUCH," said one tweet featuring a meme of Kermit the Frog reading a book called How to Hug Someone Through the Internet. Another tweet says, "No, it makes me so happy that Joe Quinn knows how much we love him and also appreciate him for giving us Eddie like he deserves the world for real."
Article continues below advertisement
Joesph Quinn was praised by Metallica for how he played 'Master of Puppets' in 'Stranger Things.'
Fans aren't the only ones showing love in Joesph's direction. The iconic metal band Metallica also posted on Instagram about how their song "Master of Puppets" was used in the fourth season of Stranger Things. Fans who have watched it know that Eddie is a big metalhead and dedicated serious time to learning the guitar.
Article continues below advertisement
In fact, not only does Joesph play the guitar himself, but he was the one playing "Master of Puppets" in Stranger Things. This song has a whole plot line surrounding it because of how much Eddie loved the band. And Metallica took notice. "We were all stoked to see the final result and when we did we were totally blown away," said the caption for the band's Instagram post in part.
"It's so extremely well done, so much so, that some folks were able to guess the song just by seeing a few seconds of Joseph Quinn's hands in the trailer!! How crazy cool is that?" On top of that, Metallica mentioned how it's an "incredible honor" to be "such a big part of Eddie's journey" and they love how The Duffer Brothers, the creators and executive producers of Stranger Things, have used music throughout the series.
You can watch all four seasons of Stranger Things on Netflix now.