Vail Bloom Flirted With Jax on Season 3 of 'Vanderpump Rules' — Where Is She Now?
'Vanderpump Rules' fans are still asking about Vail and what happened to the SUR hostess who Jax flirted with her entire time on the show.
Longtime fans of Vanderpump Rules will remember the one-season wonders — those who came to work at SUR as hostesses, waiters, or bartenders, who left the restaurant after messing up several relationships between cast members. And even though the show is now in its (gasp) tenth season, viewers still often wonder about former stars.
Article continues below advertisement
Among these one-season characters is Vail Bloom, a Princeton graduate and former soap opera star who flirted with a pre-Brittany Jax Taylor for most of Season 3 while he tried to win Stassi Schroeder back. Yes, we know, Jax flirted with literally everyone back in the day. But that might be one of the things fans remember about Vail.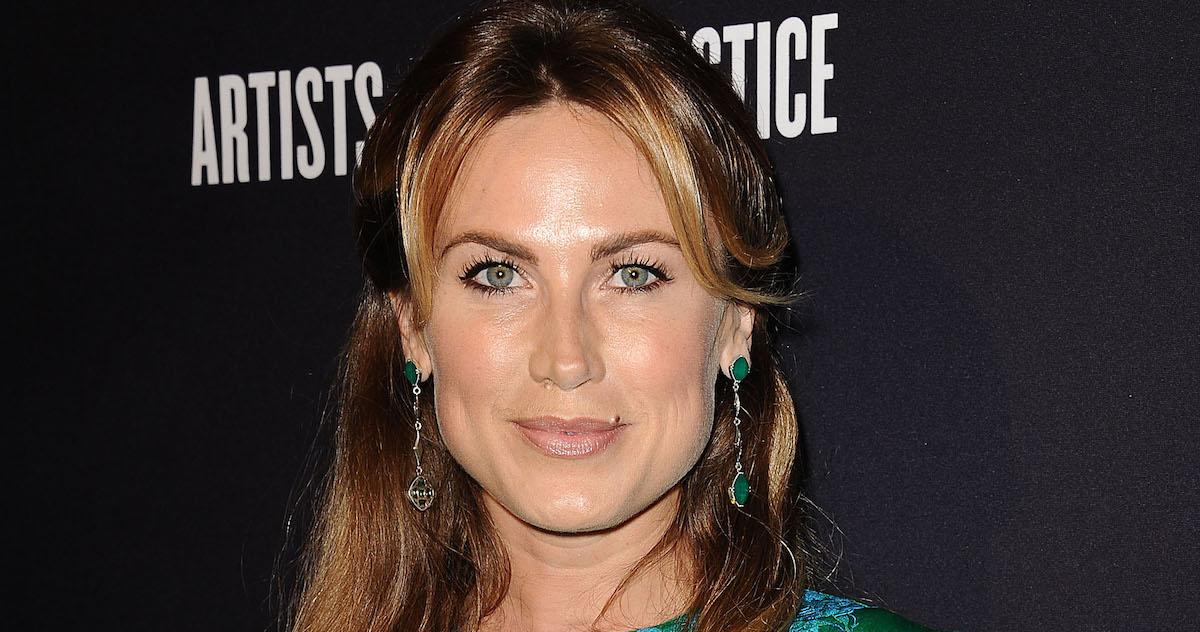 Article continues below advertisement
During her one season on the Bravo reality series, Vail showed some promise to become a regular cast member. She had been romanced by Jax (like basically every single one of her female co-stars), she had dreams of fame beyond being a hostess at SUR, and she wasn't afraid to fight with her co-workers. But, alas, she faded into the abyss of forgotten one-season reality stars.
So, what happened to Vail on Vanderpump Rules? Read on to find out where she has been since appearing on the show.
What happened to Vail on 'Vanderpump Rules' after her one-season stint?
Most of the SUR employees from the early seasons of Vanderpump Rules were just waiting tables while they waited for their big Hollywood break (while the new cast members now are essentially aspiring influencers).
Vail, on the other hand, had already made it in Tinseltown when she got a hostessing job at SUR. After graduating from Princeton, the Boston native had a job on the soap opera The Young and the Restless as Heather Stevens beginning in 2007.
Article continues below advertisement
Fans of the soap will remember Heather as the lawyer daughter of longtime characters April Stevens (Cindy Eilbacher) and Paul Williams (Doug Davidson). During her time on the show, Vail won a Daytime Emmy nomination in 2008. Her character was re-cast when she left, and Eden Riegel took on the role until 2012. Another re-cast occurred after her exit, with Jennifer Landon.
Vail stayed in the role until 2010, during which time she left to explore other career ventures (which ended up being Vanderpump Rules).
Article continues below advertisement
Vail's other TV and film credits include Entourage, Cold Case, Castle, and Hollywood Heights. She appeared on Vanderpump Rules from 2014 to 2015, during which time she flirted with Jax and went on a date with SUR manager Peter Madrigal.
But Vail never really bonded with the other women on the show, and her storyline was largely confined to her moments with Jax.
Since her only season on the reality show, Vail has dealt with a lot of drama. She has since explained that she dealt with drug addiction during the time when she was on The Young and the Restless. She hinted at these struggles on Vanderpump Rules.
Article continues below advertisement
In 2018, Vail got a restraining order against an ex-boyfriend, Hayes Stuppy. According to reports, Hayes had stolen from her, and he had shown up at her home uninvited several times after their relationship ended.
She later noted that she had only dated Hayes for around three weeks at the time when he began stalking her.
Article continues below advertisement
Aside from her issues with her ex, Vail continued her acting career as well. She appeared in several independent films. And in early 2023, she actually returned to The Young and the Restless.
She also joked about having not written a book "yet" on Instagram. So, who knows, maybe Vail will eventually add author to her resume.
Article continues below advertisement
Vail became a mother after she was on 'Vanderpump Rules.'
Vail's most exciting post-Vanderpump Rules life update is, perhaps, the fact that she has welcomed two children. The soap opera star gave birth to daughter Charlie Olivia Grace Bloom in 2018, and she often posts photos of the adorable tot on her Instagram page. In 2020, she welcomed her son, Jack René Rose.
Like her mom, Charlie is also part of the limelight — she has modeled for the children's clothing line Everbloom.
Although Vail doesn't seem to have plans to pop back in on Vanderpump Rules any time soon, clearly her life post-show is plenty busy for the mom of two.
Watch Vanderpump Rules on Wednesdays at 9 p.m. EST on Bravo.