Here's Where You Can Find the 'Vanderpump Rules' Cast on Instagram
'Vanderpump Rules' is in its tenth season and has made most of its stars successful celebrities. Find out how to follow them on Instagram!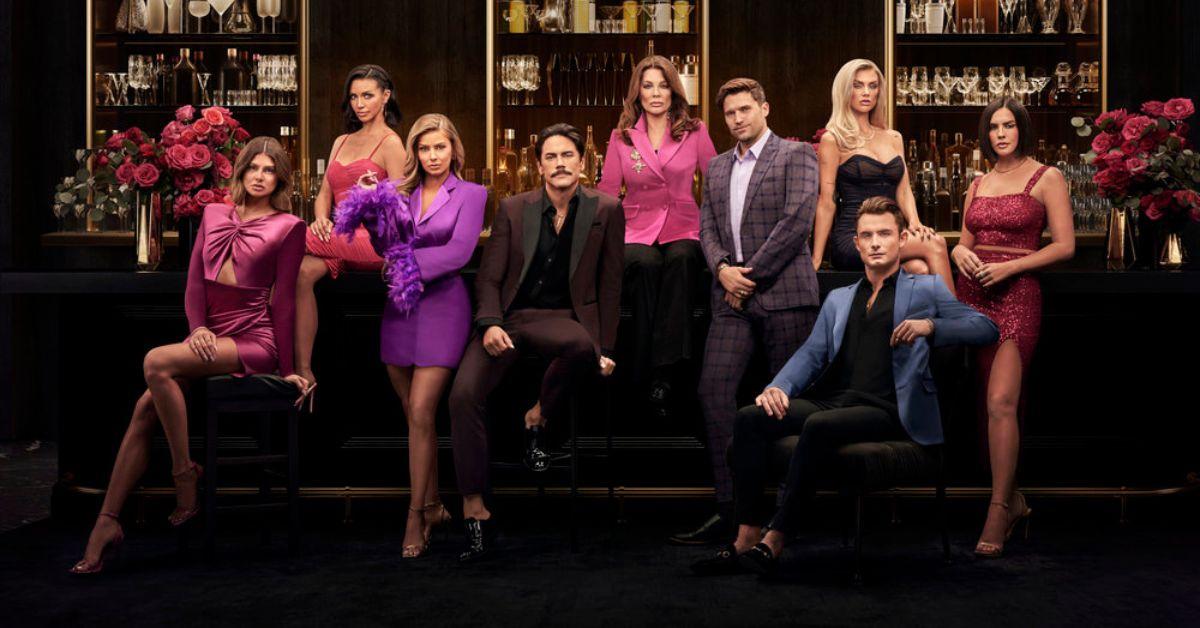 Another season of Vanderpump Rules began on Feb. 8, 2023. The new season is unlike the previous one because it is the 10th year we've watched Lisa Vanderpump's employees duke it out in Beverly Hills. While Lisa was undeniably the most famous one in the group when the show began, after a decade on Bravo, the cast has become just as iconic as its fearless leader.
Article continues below advertisement
Since most of the current and former SUR staff are bonafide reality stars, it's understandable that each of them has a significant social media presence, especially on Instagram. Keep scrolling to see where to connect with the Vanderpump Rules cast on Instagram!
Lisa Vanderpump (@lisavanderpump)
VPR's captain and The Real Housewives of Beverly Hills OG is still a strong presence on her Bravo spinoff. On her Instagram, fans can see her having adorable outings with her daughter, Pandora, and her 1-year-old grandson, Teddy. Lisa also loves showing off her thriving restaurants, her nonprofit, Vanderpump Dogs, her husband Ken, and her friends, which includes Lizzo!
Article continues below advertisement
Tom Schwartz (@twschwa)
Tom's Vanderpump Rules Season 10 journey follows the restauranteur's new life as an eligible bachelor. In October 2022, he and Katie Maloney officially divorced after five years of marriage. While he's received a few dating rumors since the split, Tom's Instagram shows that he's focused on his businesses with his BFF Tom Sandoval and traveling.
Article continues below advertisement
Katie Maloney (@musickillskate)
Katie is navigating Vanderpump Rules without her longtime love Tom. They're no longer together, and fans have witnessed the drama. Fans can look at her Instagram for details on Katie's life outside of divorce. Katie often posts stylish photos of her friends, including Stassi Schroder.
Article continues below advertisement
Tom Sandoval (@tomsandoval1)
In Vanderpump Rules Season 10, Tom Sandoval and his BFF Tom Schwartz are finally in charge of TomTom exclusively. However, anyone who follows him and his mustache on Instagram know Sandoval and his BFF Tom Schwartz are the owners of TomTom. On Instagram, he shared that the band closed out Bravocon 2022.
Article continues below advertisement
Scheana Shay (@scheana)
Scheana's journey on Vanderpump Rules has changed since the show began in 2013. Although she still pops out a selfie every now and then, most photos now include her adorable family, including her husband, Brock Davies, and their daughter Summer Moon Honey.
Article continues below advertisement
James Kennedy (@itsjameskennedy)
James' Instagram often includes photos and videos of his life away from Vanderpump Rules. He enjoys sharing his DJ mixing process and events he works for in between promotions for the show. More recently, James has posted multiple photos of him and the woman in his life, Ally Lewber.
Article continues below advertisement
Lala Kent (@lalakent)
After her public split with Randal Emmett, Lala is ready to move on with her life's next phase on Vanderpump Rules. The newly single mom's Instagram includes multiple photos with her daughter, Ocean. However, don't let the mom life fool you, as Lala still occasionally enjoys popping out a thirst trap.
Article continues below advertisement
Raquel Leviss (@raquelleviss)
Fans coming to Raquel's Instagram to see what's going on between her and Schwartz will be sadly disappointed. While Raquel is active on the app, many photos are curated to show her travels, style, and BTS moments from Vanderpump Rules.
Article continues below advertisement
Ariana Madix (@arianamadix)
Sandoval's longtime love, Ariana, often uses her Instagram account to share their moments or her excursions outside of the relationship. While she hasn't posted Tom much in 2023, she confirmed on Twitter that the pair is still together and "not in an open relationship."
Article continues below advertisement
Charli Burnett (@charliburnett)
Charli may be one of the newer additions to Vanderpump Rules, but she's already ahead of some of her co-stars on Instagram. The SURver has nearly 60,000 followers on the platform and uses her influence to show "skincare, travel," and "lifestyle."
Article continues below advertisement
Kristina Kelly (@kristinakelly)
Kristina returned to Vanderpump Rules Season 10 in a friend capacity after stepping away from the series in Season 7. On her Instagram, Kristina shares photos of her at the beach, walking her dog or flaunting her growing baby bump. In October 2022, she took to her popular account to confirm that she was pregnant with her and Max Van Ville's first child.
Article continues below advertisement
Ally Lewber (@allylewber)
Ally is the VPR friend group's newest member, thanks to her boyfriend, James. When she's not with her main men, fans can see her near a gorgeous body of water or having a drink with her friends.
Vanderpump Rules airs Wednesday nights on Bravo at 9 p.m. EST.