Viewers Are Convinced That 'Vanderpump Rules' Is Scripted — Is It Really Fake?
Is 'Vanderpump Rules' scripted? According to podcasters and the cast, the show may be fake drama stirred up for ratings. Here's the full scoop!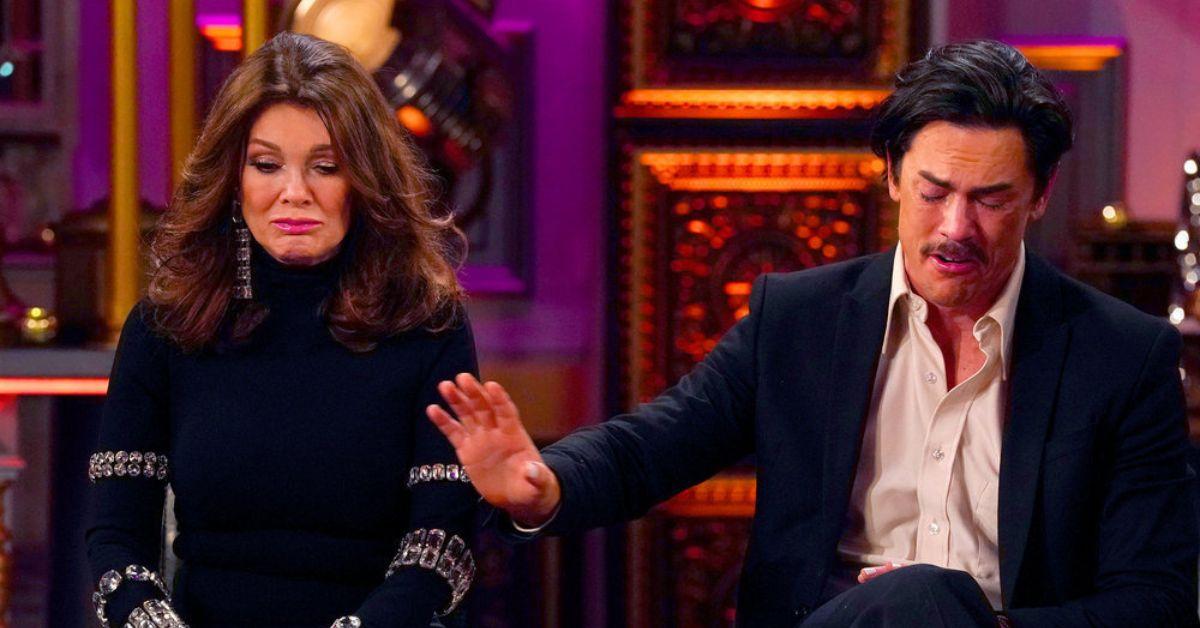 How real is reality television? It's the million-dollar question. While it's true that explosive fights and revelations on various reality TV programs can give off real vibes, personal accounts from some stars — think Kristin Cavallari — have caused us all to second-guess exactly what we're watching. And Vanderpump Rules fans have come to that crossroads.
Article continues below advertisement
While several cast members have defended VPR's validity, claiming the drama that unfolds on the show is all-natural, other former stars changed their tune. In 2023, audiences also became skeptical when the scandal involving OG Tom Sandoval cheating on his partner of nearly a decade, Ariana Madix, with her former BFF, Raquel Leviss, seemingly appeared out of thin air.
To many viewers, #Scandoval seemed like the resurgence the long-running series needed after a few years of lackluster ratings. So, is Vanderpump Rules scripted? Keep reading to find out what experts and the cast have said.
Article continues below advertisement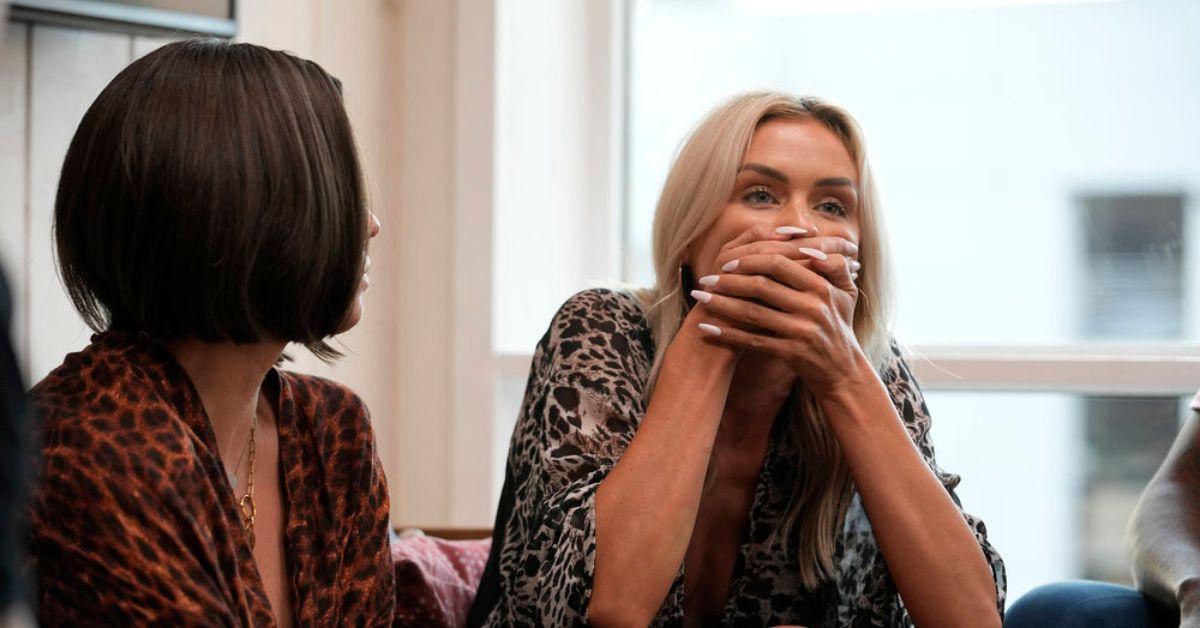 Is 'Vanderpump Rules' scripted? Experts weighed in following Season 10.
In March 2023, TMZ was the first to report that Tom cheated on Ariana with Raquel before they ended their nine-year relationship. As the #Scandoval drama escalated on social media, even making its rounds at award events and The White House Correspondents' Dinner in April 2023, the actual season still aired on Bravo as scheduled.
Article continues below advertisement
The episodes allowed fans to dissect every episode leading up to the cheating scandal, from Raquel and Tom's interactions to Tom and Ariana's relationship woes, which they shared on camera. Despite the perceived authenticity from the cast, those who have watched VPR from the beginning believe the truth is a little murkier. Many fans have become experts on the show and discuss it on their podcasts and other media outlets.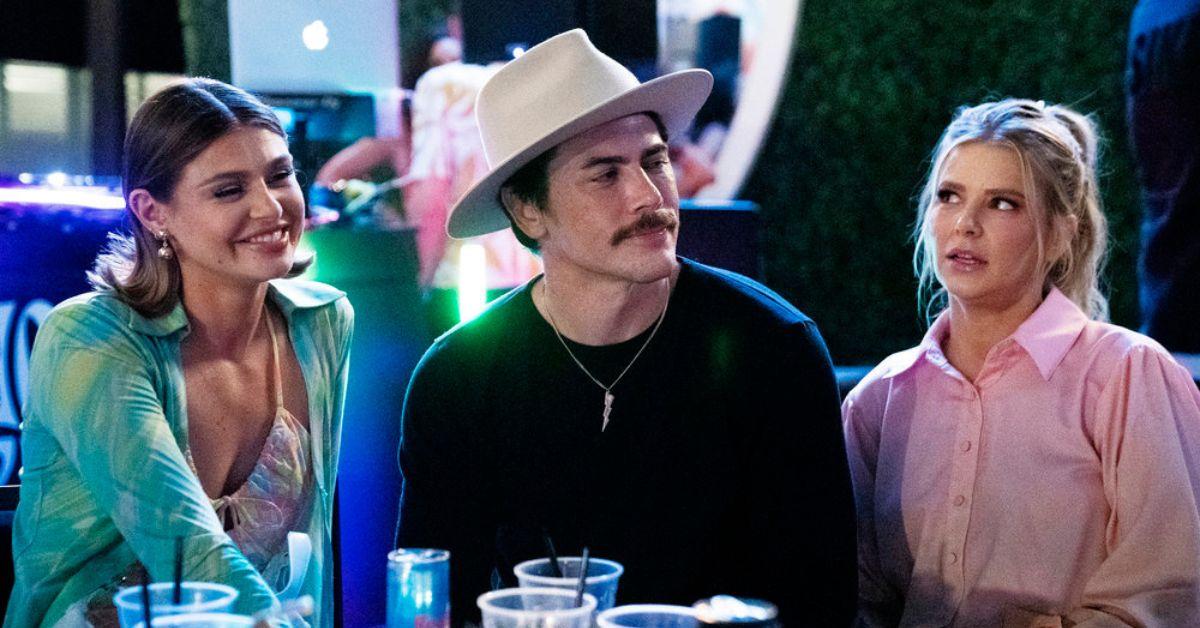 Article continues below advertisement
Sarah Cee and Holly Bohorquez, the Vanderpump Rules Party Podcast hosts, believe that Scandoval was all too convenient for VPR. The New York Post reported that the series saw a 30 percent bump in viewership compared to the week before the scandal.
The hosts also believe production played into Raquel and Sandoval's infidelity as well by showing a scene of Sandy allegedly grabbing Raquel's butt in a Season 10 episode.
"I personally feel like they were mapping this out," Holly told Insider while discussing the show's tactics, to which Sara added, "Production at least knew there was a strong flirtation," Cee said. "I think they were trying to milk it."
Other podcasters noted to Insider how the cast seemingly knew about the drama before it happened. Several cast members reportedly teased an "explosive" Season 10 before #Scandoval came out.
Article continues below advertisement
Also, Sara and Holly unearthed a filming permit for production to resume filming after the season wrapped. The filming permit gave the show's staff until April 2, 2023, to continue filming, which they did in March 2023 for the Season 10 finale.
"So before Scandoval even broke, they had the filming permits in place to record with when cameras went back," the podcasters claim.
Article continues below advertisement
Current and former 'Vanderpump Rules' cast members have addressed the scripted rumors.
The truth always comes out at the end! In a May 2021 interview with Us Weekly, Jax Taylor spilled all the tea when it came to the validity of storylines on Vanderpump Rules. And in his mind, that was the cue for him and wife, Brittany Cartwright, to make their exit.
"I was 100 percent checked out at the end. I was just very irritable on the show," Jax told the publication. "It was getting a little bit too scripted for me and I just couldn't do it anymore. It wasn't fun."
Article continues below advertisement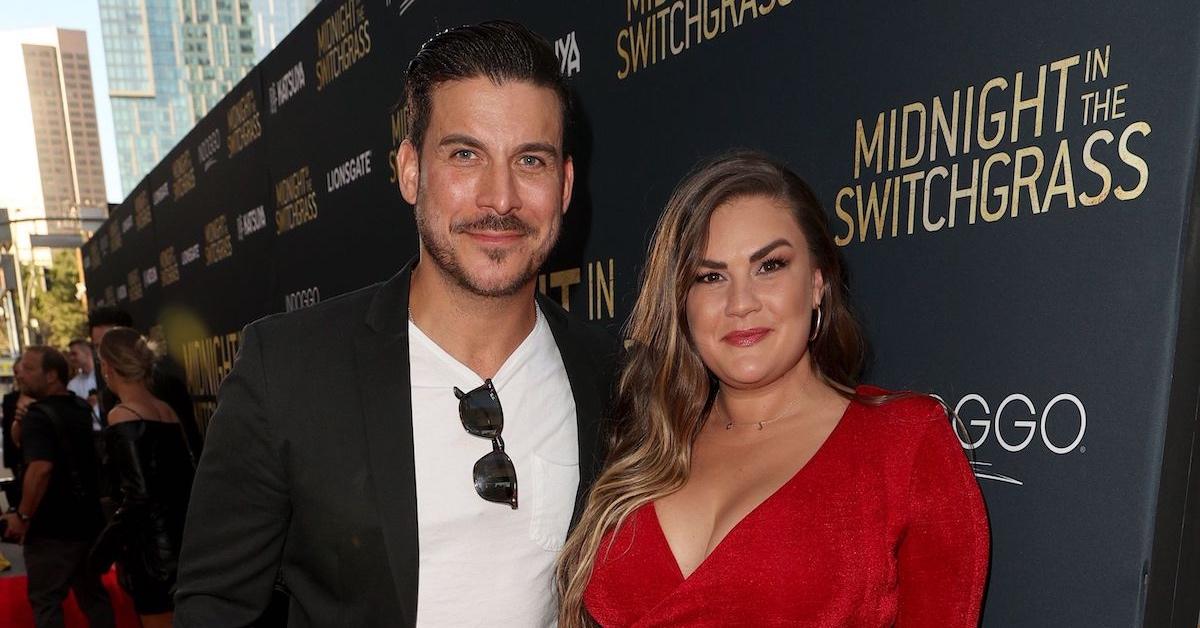 Brittany also shared that their son, Cruz — born in April 2021 — played a significant part in their decision to leave the show. But keep in mind Jax's sentiments in 2021 are entirely different from what he told In Touch when he was still on the show in 2018.
"I pride myself on [the fact that] we have a real show and I'm not going to sit there and sugarcoat things," Jax told the magazine. "With cameras there or not, this is how I am."
Article continues below advertisement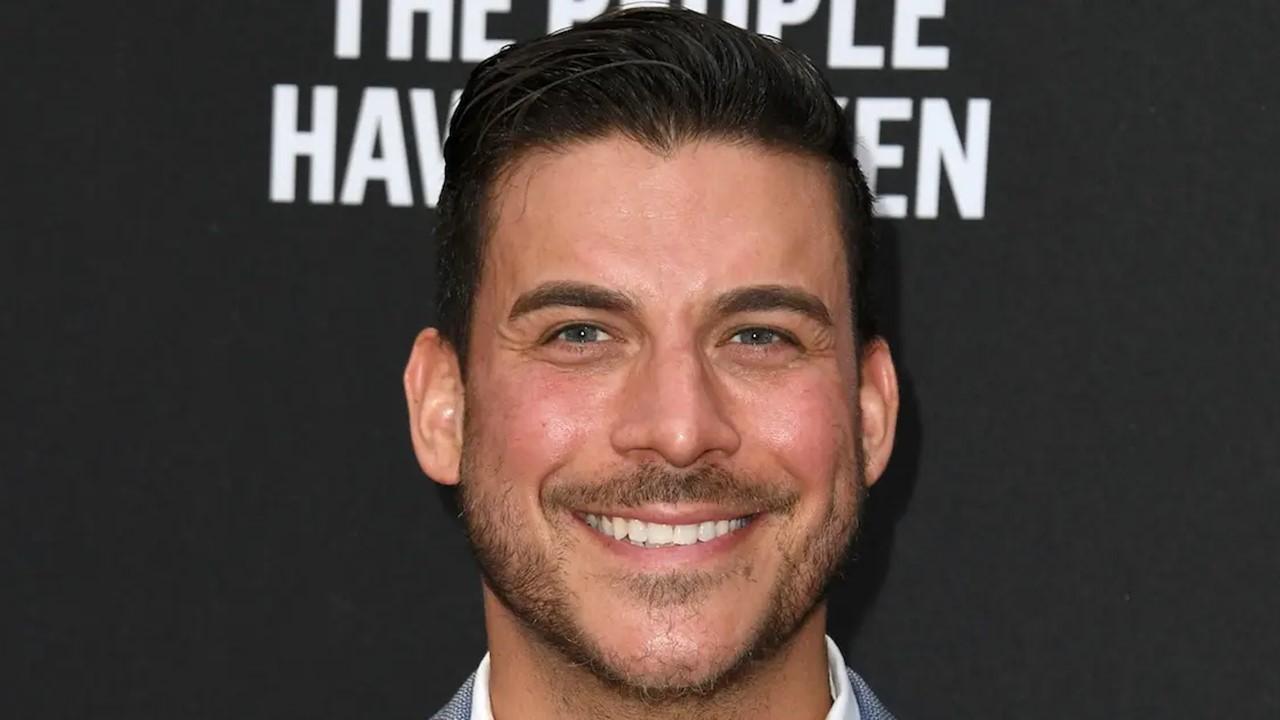 Most people would think that Jax's claims about the show "getting too unscripted" are false due to his departure. However, in a 2016 interview with Galore, Katie Maloney hinted at the fact that certain parts of the show may be scripted.
Article continues below advertisement
"It's pretty not-scripted, you see our relationships are real," Katie told the outlet. "We all have our history. There are plenty of shows out there that are kind of [cast] in ways where people don't have any kind of history prior. But, it's also hard when making a show as they can't show everything and they don't show everything that's positive.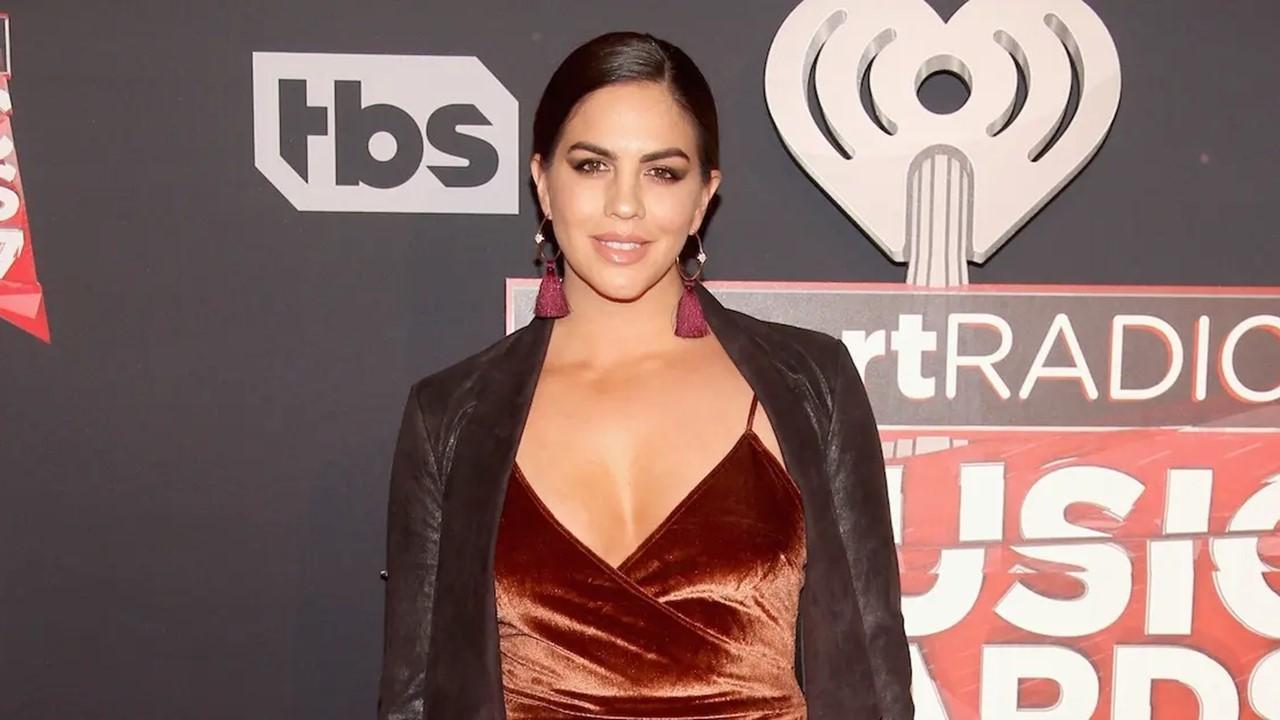 Article continues below advertisement
Katie shared that production shows "everything that's negative that can paint people in certain lights that aren't true to form, but it's still real."
With that in mind, it's safe to say that post-production editing does play a major role in how the show is presented to the world — from the things people say to the situations that occur.
So, is Vanderpump Rules scripted? The argument can be made that there are real aspects to the show, but certain events are concocted for entertainment.
Catch new episodes of Vanderpump Rules Tuesdays at 9 p.m. EST on Bravo.