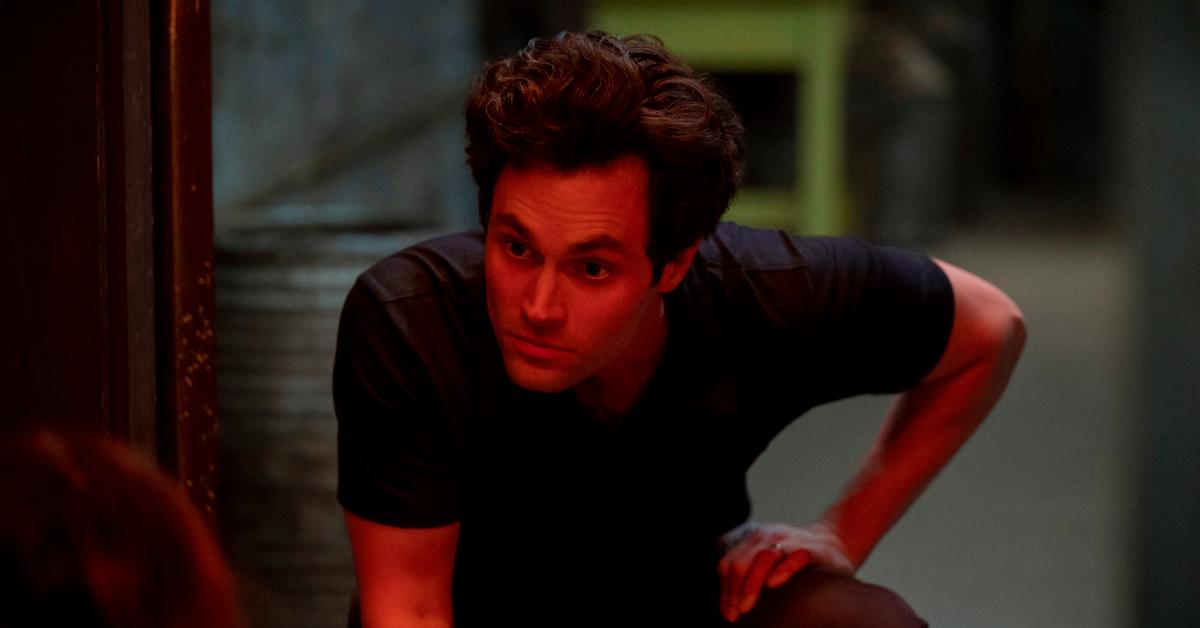 Joe Burns It All Down in Deadly 'You' Season 3 Finale (SPOILERS)
If you don't know what happens at the end of You Season 3 and you don't want to be spoiled, just check out another fine Distractify article. But if you've finished the Netflix thriller's latest season or you're not spoiler-averse, read on!
The Season 3 finale literally burns down Joe (Penn Badgley) and Love's (Victoria Pedretti) life in the suburbs — and the climactic episode ends their relationship on a murderous note.
Article continues below advertisement
"We went into the season knowing where the arc of that relationship would end. And I'll even go further — we knew where this arc would end before we wrote the scene where they meet in the grocery store," showrunner Sera Gamble told Collider. "We always had the idea that there would be this kind of two-season arc."
Final warning: Season 3 spoilers ahead!
In 'You' Season 3, Joe gets the upper hand on Love and then flees the country.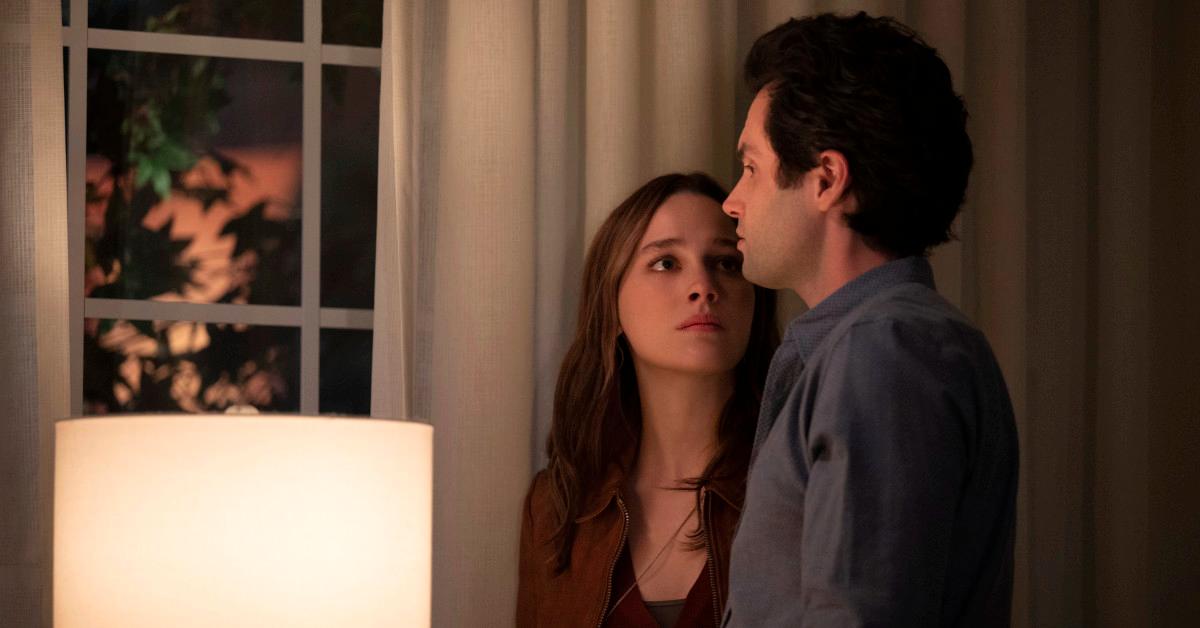 At the end of You Season 3, Victoria realizes that Joe is in love with boss Marienne (Tati Gabrielle) when she realizes that he's the one who killed Marienne's ex-husband Ryan (Scott Michael Foster), as Newsweek reports.
That night, over dinner, Joe confesses his feeling for Marienne and asks Love for a divorce. But Love gets her revenge by poisoning his food with wolfsbane, which she had previously used to fatally poison her first husband, James (Daniel Durant).
Article continues below advertisement
But Joe prepared for this: He had taken a hit of adrenaline to counteract the poison. He plays possum, fooling Love into thinking the paralytic poison was working. But just as she's ready to take a butcher's knife to his body, he springs into action, injecting her with a fatal dose of aconite.
Joe then fakes his own death — even cutting off some of his toes to sell the illusion — before burning his and Love's house to the ground. And after leaving his and Love's son, Henry, in the care of Dante (Ben Mehl), Joe escapes to Paris, where he takes on yet another fake identity, adopting the name Nick.
Article continues below advertisement
Now that Joe has left the suburban life behind, 'You' Season 4 will "expand his map."
"I feel like Season 3 is a season of a huge amount of just loss and tragedy for [Joe]. We leave him having lost or felt like he had to let go of everything he cared about really," Sera explained to Collider. "So the story from here, is about how he gets any of that back, or how he finds something else. … If he had one hole he wanted to fill in his heart, now he has, like, 17. We've been with him longer, so we know more about his baggage, right? So I think there's a lot of that to explore."
And there's a world of possibilities for Joe in Season 4, which has already gotten the green light from Netflix. "In the real world… where does a person like Joe go?" Penn wonders, talking to Collider. "Where is justice for him and for us? Does that mean happiness? I mean, it's like, does a person like Joe deserve to die? Yes. But does anyone deserve to have to kill him? I really think this is the question."
And now Sera and the other writers are dreaming up the drama to come. "Putting [Joe] in Europe is exciting, because a lot of people in Europe watch the show, and the world has become smaller, so it's fun to expand his map and think about other possibilities," she told Newsweek.