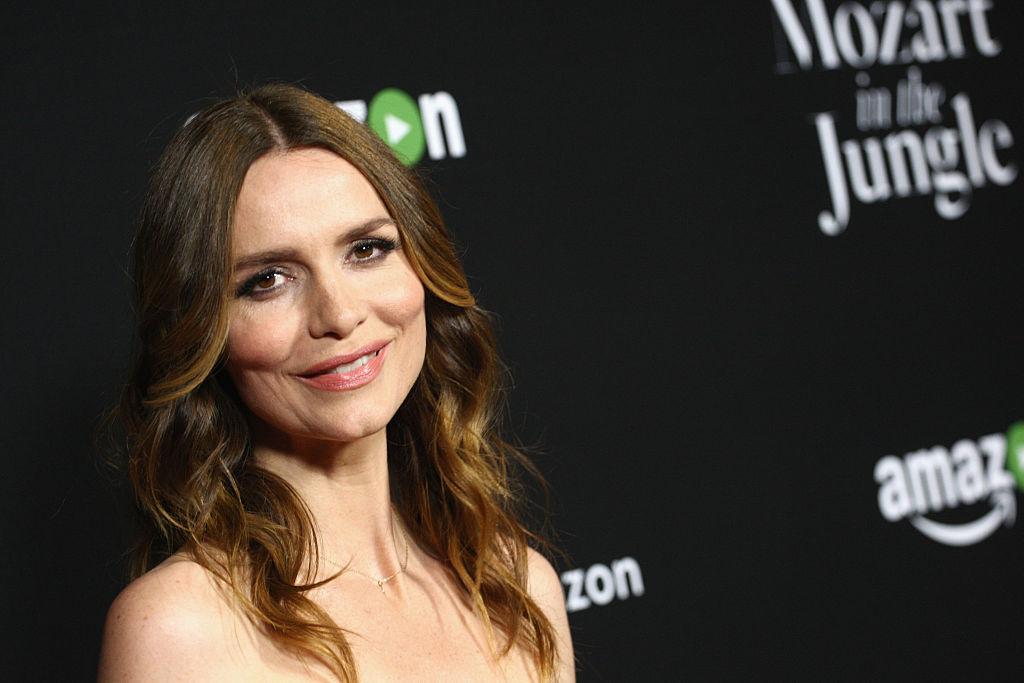 Who Is Love's Overbearing Mom on 'You'? Here's What We Know
Now that Joe and Love are living happily ever after in their quiet suburban paradise on You viewers might be thinking that everything will settle into a nice sense of normalcy. No murder for these new parents! Who has the time? Between feeding and changing their son, Joe and Love can barely sleep, much less take the life of another human being. Luckily for them, Love's mom is around. Constantly.
Article continues below advertisement
Who is Love's mom on 'You'?
Love's mom, Dottie Quinn, is played by Saffron Burrows, who has a very interesting background. Fans of Minnie Driver will remember Saffron as the vile friend to Minnie's character Bennie, in Circle of Friends.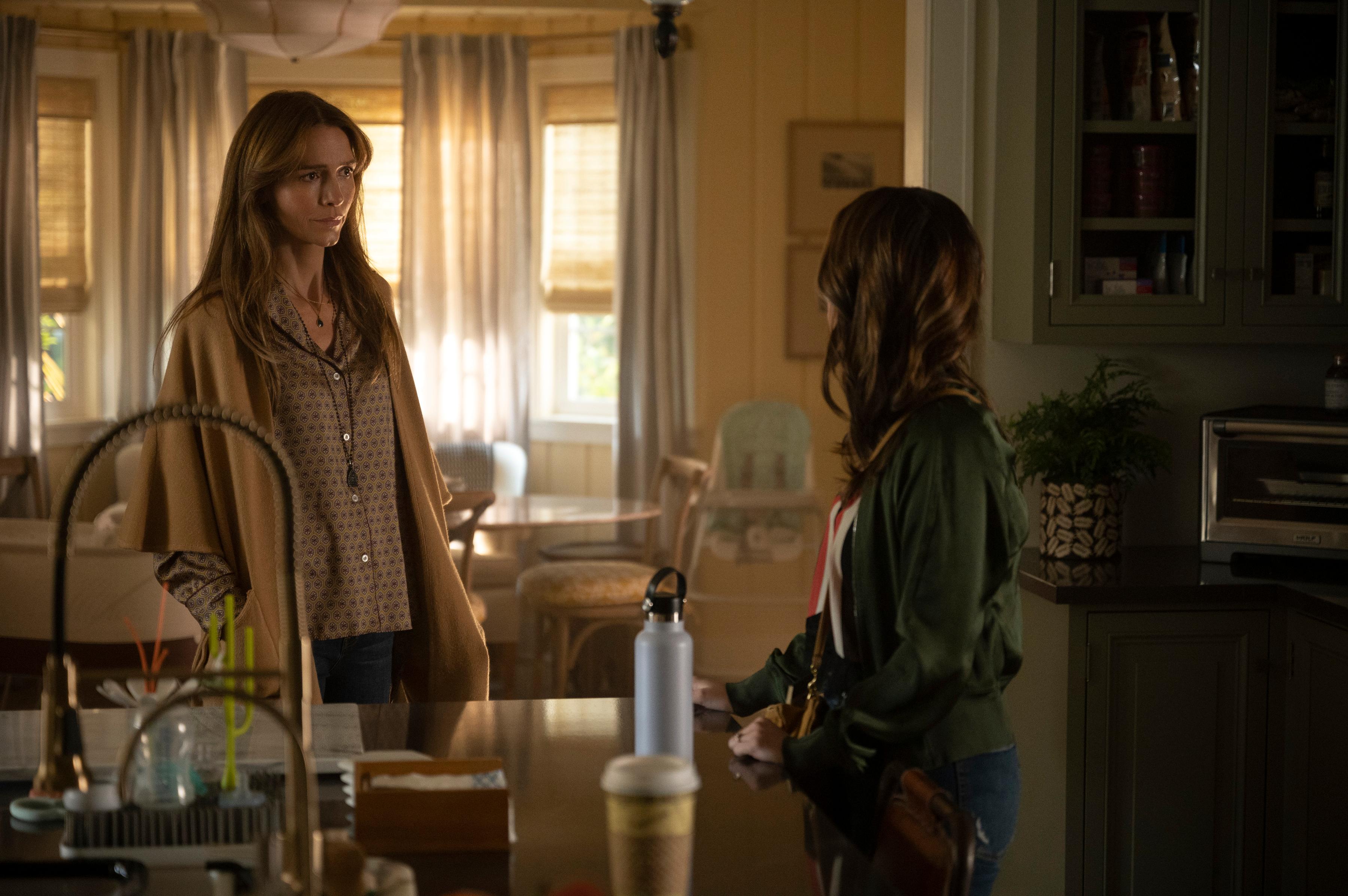 Article continues below advertisement
Before Saffron was an actor, she was just a regular girl being raised by her divorced socialist parents in London. Both parents were active members of the Socialist Workers Party and were passionate about anti-racism. Her mother was a teacher who, according to Saffron in an interview with The Guardian, worked at "pretty much every primary school in Hackney" which gave her a "certain degree of authority in the community."
The stories about Saffron's mother could be ripped from the pages of today's papers. The schoolchildren grew to trust Saffron's mother so much that they would come to her with problems that were not school-related. Saffron explained that kids would, "come into school and tell her about their houses being attacked and she'd try to do something to make the situation better. At the time, with the institutionalised racism in the police force, nothing was ever done, so it really was down to the local people."
Article continues below advertisement
Saffron Burrows also became an activist herself.
Due to the influence of her parents, and in particular her mother, Saffron was also drawn to activism. In her early teens she would organize anti-racist, anti-fascist meetings for her fellow students that she would often lead herself. One of the causes she focused on was the attacks on children from local Bengali families. These were happening when the kids were walking home from school, so Saffron endeavored to find them a safe place they could play.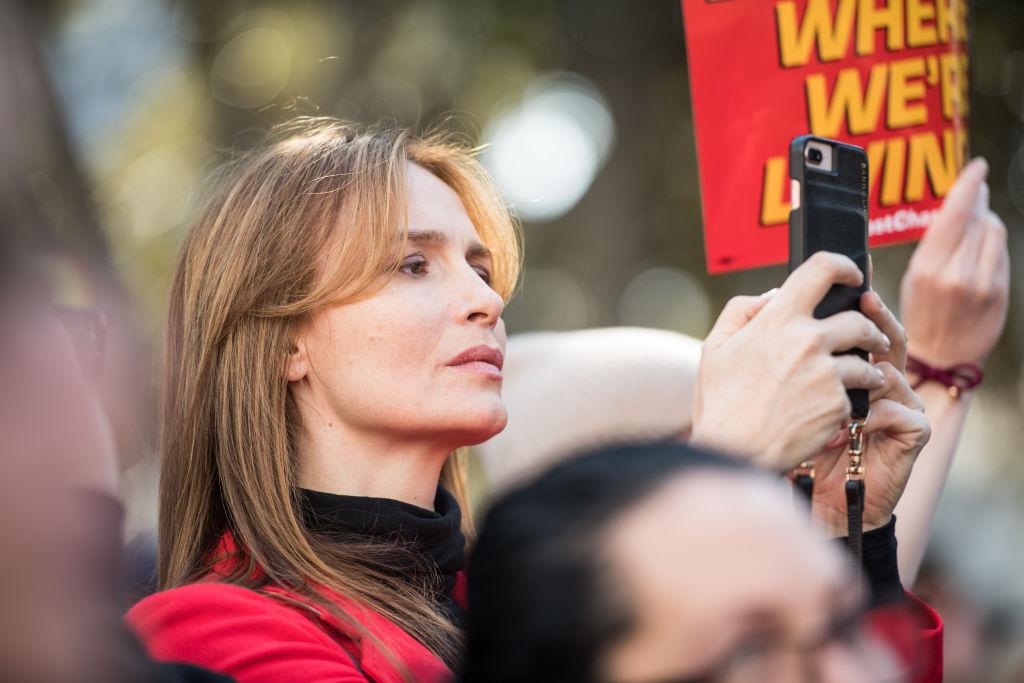 Article continues below advertisement
Her mother got married again, to a man who had to use crutches after contracting polio as a baby. Saffron vividly recalls feeling horrified by the things people would yell at her stepfather while they were walking down the street together. Eventually, he set up a Disability History Month that Saffron supported.
When she was 15, Saffron moved to Paris to model and was suddenly knee-deep in the horrendous ways these girls were being treated. Saffron was so angered by this that she began writing about her experience. "Writing was a brilliant discovery. It gave me an outlet that was not about other people's schedules or time. I found it the most wonderful way of not feeling impotent at work and stuck," Saffron shared.
Article continues below advertisement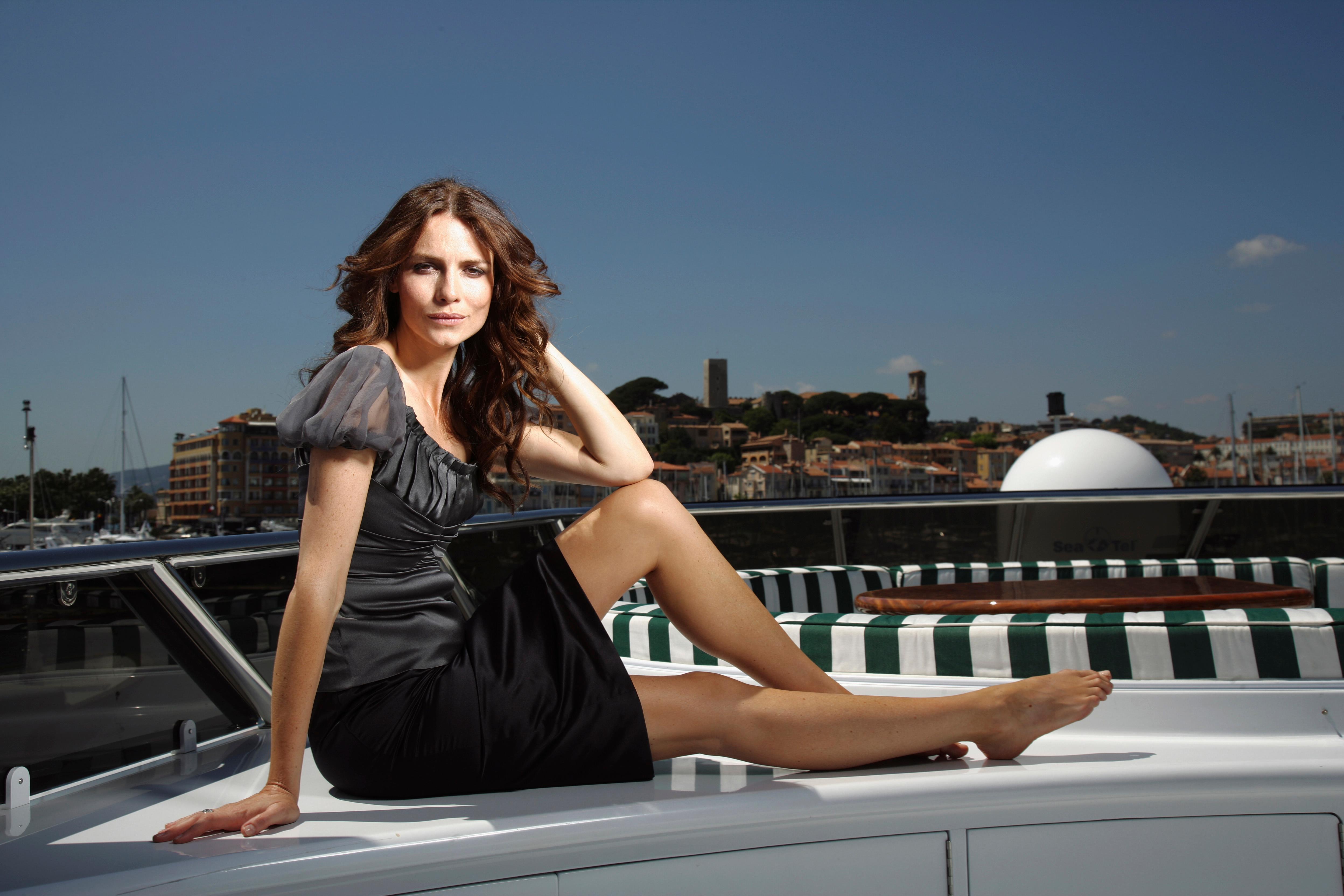 What about her time on 'You'?
Many critics have expressed concern about the fact that female viewers are fantasizing about Penn Badgley's character Joe, who is a serial killer. Saffron herself has said that she only works with female writers and directors during her episodes, and finds the show very interesting. "It reminds me of The Talented Mr Ripley," she told The Guardian. "His intelligence and softness and gentle frame: 'Why am I liking this person?'" Good question, let's find out in Season 3.
Season 3 of You is currently streaming on Netflix.