What Is a Blackamoor Brooch? A Member of the British Royal Family Faced Backlash for Wearing One
What is a blackamoor brooch? 'Harry and Meghan', a new Netflix docuseries about the royal couple, addresses the controversy behind it.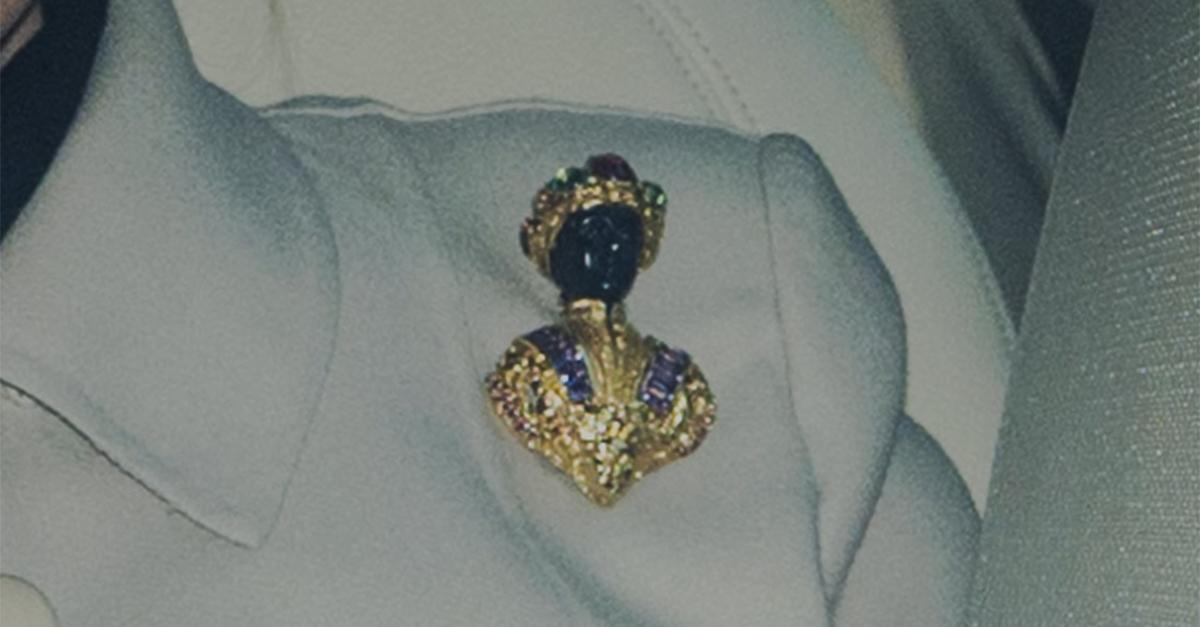 A new docuseries on Netflix — Harry & Meghan — chronicles the tumultuous love story between the royal couple of Prince Harry and former actress Meghan Markle. The show strives to provide a different side to the romance between them, which was subject to intense coverage and controversy over the years. It also highlights the unease within the rest of the British Royal Family when it came to their relationship.
Article continues below advertisement
Harry and Meghan have been at the center of many a scandal, especially in recent years when the two of them stepped away from their roles as senior members of the Royal Family.
But there were plenty of internal scandals as well among other members of the Royal Family. In 2017, one prominent figure within the family was seen wearing a blackamoor brooch to a formal event. This brooch carries a lot of controversial history behind it, but what is it exactly?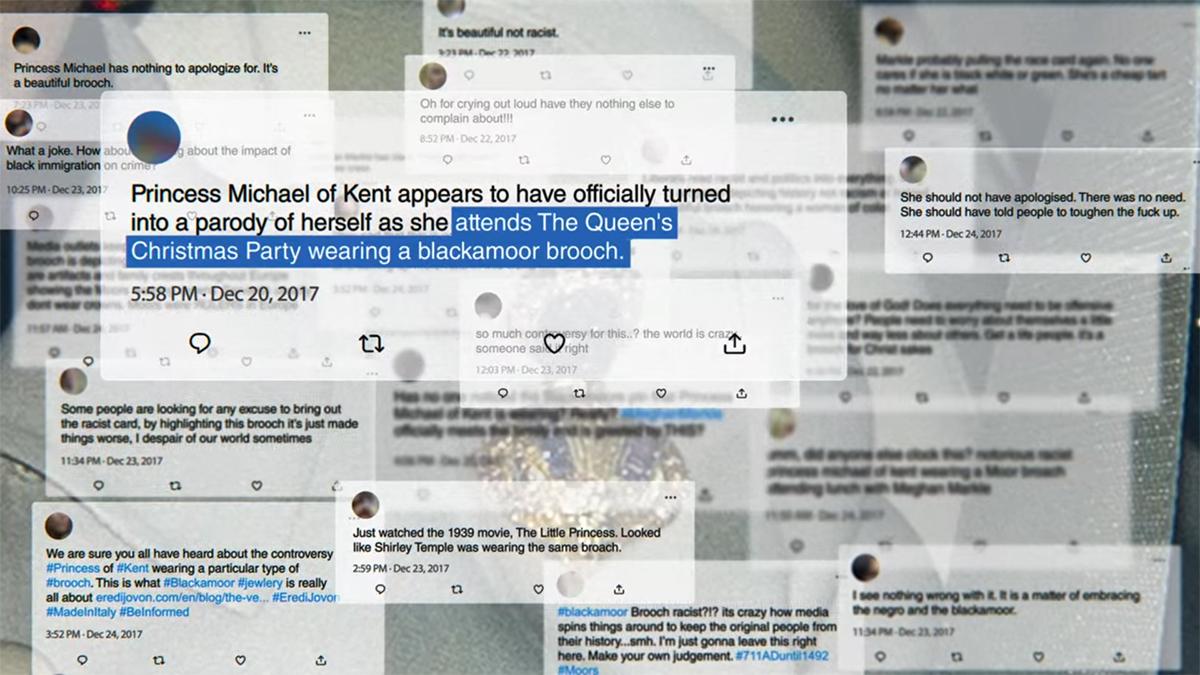 Article continues below advertisement
What is a blackamoor brooch?
"Blackamoor art" refers to a form of European decorative art that has its origins within the early modern period of the 1400s and 1500s. These pieces of art depict people of African descent and range from paintings, to statues, and brooches. Though this art form was prevalent from the 16th to the 19th century they have since been viewed as racist depictions of Black people considering the socioeconomic disparity between Europe and Africa at the time.
A vocal critic of blackamoor art of Varsity describes these pieces as "a palatable form of exoticism for [white European art owners], mimicking the theatrically dressed black servants and slaves that were a part of European noble houses."
Art historian Adrienne L. Childs describes the use blackamoor art as having "exploited servitude as ornamentation."
Yet despite the heavy criticism surrounding blackamoor art, they still had their place in British Royal fashion in 2017.
Article continues below advertisement
A British Royal incited controversy by wearing a blackamoor brooch in 2017.
Princess Michael of Kent — a member of the British Royal Family — incited backlash after wearing a blackamoor brooch to a 2017 Christmas lunch with Meghan, who identifies as mixed race being half black and half white. The fashion choice was widely viewed as racist among critics. Princess Michael would later apologize for wearing the brooch.
Article continues below advertisement
While the brooch provided shock value for reporters worldwide, British journalist Afua Hirsch wasn't all that surprised by its appearance. During her interview on Harry & Meghan, she describes how racist imagery is disturbingly commonplace throughout parts of Britain.
"One of the realities of life in Britain is that if you go into a palace or a stately home or anywhere that represents tradition, you are likely to be faced with racist imagery," Afua states in the docuseries.
While some might consider this fashion choice to have been an unconscious choice, Afua also forebodes that those unconscious biases are part of the problem, especially when it comes to the Royal Family.
"These are the skeletons in the closet that frequently make an unwelcome appearance in daily life," Afua mentions.
Volume I of Harry & Meghan is now streaming on Netflix. Volume II will be released on Dec. 15.