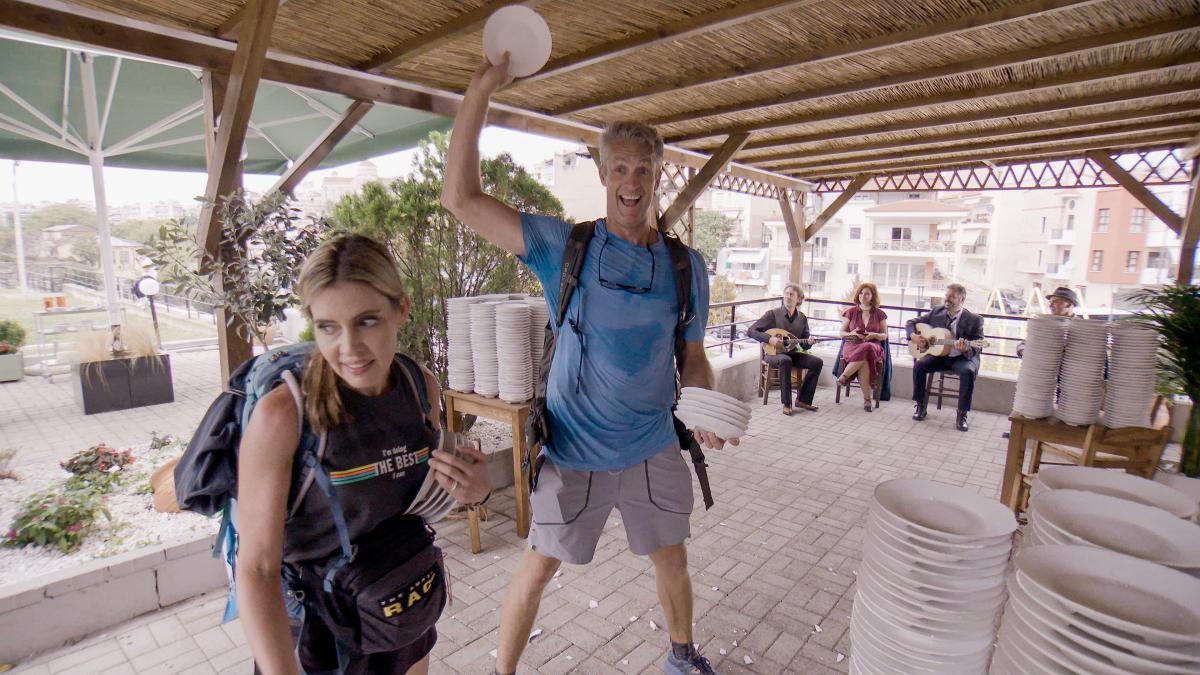 What Is a "U-Turn" in 'The Amazing Race'? A Potential Twist, Explained
Every season of The Amazing Race has unexpected twists and turns to add to the stress of the race. However, Season 33 has kept the extra twists to a minimum, likely because of the major twist of COVID-19 that changed the game beyond what any show writer could imagine. But one detail many of us are missing is the "U-Turn."
Article continues below advertisement
In almost every season since The Amazing Race Season 12, the "U-Turn" was the real game-changer that could cause any team to go from first to last. In some ways, it's luck-based, but in other ways it can be used as a tool of strategy. So will there be a U-Turn in Season 33, and if so, what is it?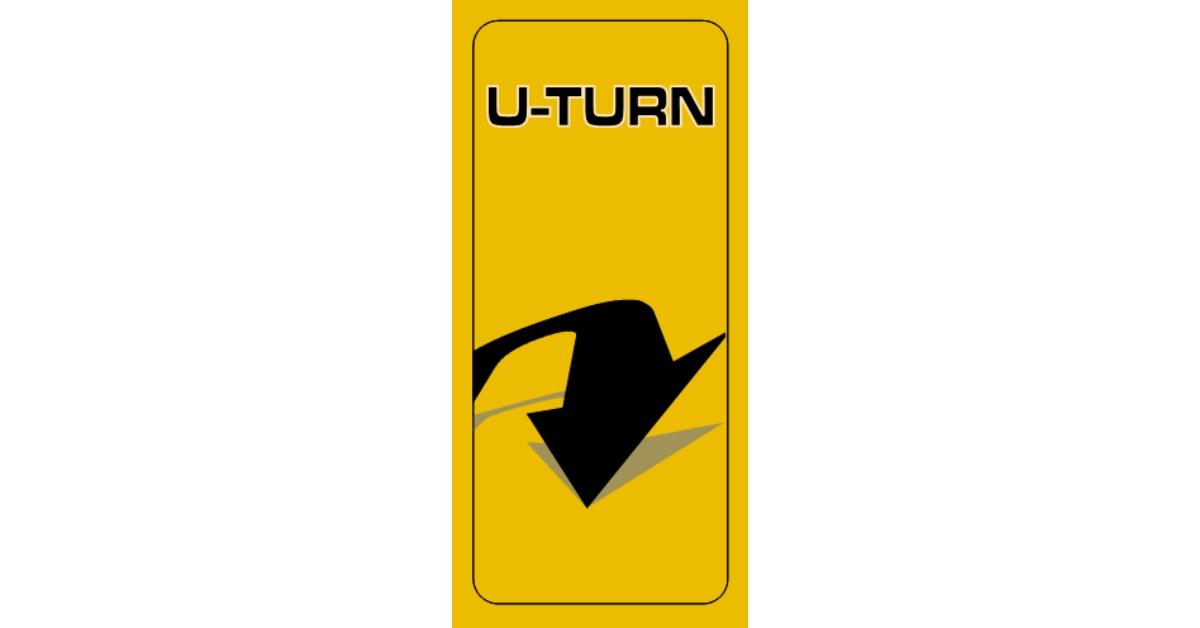 Article continues below advertisement
An 'Amazing Race' U-Turn allows one team to force another team to complete both tasks of a detour.
One of the most fun parts of watching The Amazing Race is guessing which detours the teams will choose to take, and deciding which detour we'd pick if we were racing alongside them. But the U-Turn basically allows one team to force another to go back after doing the first detour and then do the second. It's basically like giving a team an extra roadblock or speed bump.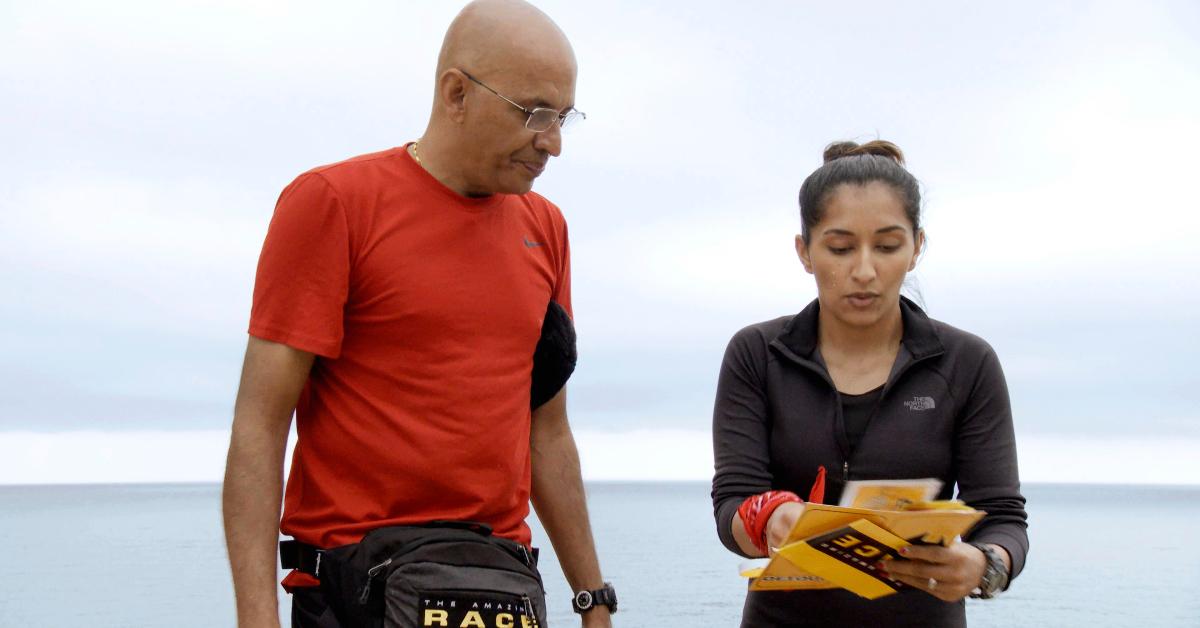 Article continues below advertisement
When it comes to Amazing Race lingo, we have the Roadblock, in which all teams are forced to pick one member of the team to complete a task. There's also a Speed Bump, in which a specific team is given an extra task to complete.
In Season 33, the two returning teams — Moe and Michael, and Arun and Natalia, were forced to complete a Speed Bump, although it was not aired. There's also the Detour, in which the team has to choose one task to complete between two choices. And then there's the U-Turn.
There are many different types of U-Turns in 'The Amazing Race.'
The U-Turn isn't used nearly as frequently as the Roadblock or the Detour, but it does tend to make a seasonal appearance. There are also different types of U-Turns. In the original iteration, one team approaches a U-Turn and can "gift" it to another team, but the first team has to reveal who they are. This could come back to bite them if that team sticks around for a later leg to U-Turn them back.
Article continues below advertisement
There's also a Blind U-Turn in which the first team to reach the U-Turn board can U-Turn another team anonymously. This obviously holds much more power. In addition, in Season 17, the Double U-Turn was introduced as a way for teams to be much more strategic with the U-Turn.
Oftentimes, the second team to reach the board would U-Turn the team ahead of them (automatically nullifying the U-Turn) in order to prevent the first U-Turned team to U-Turn another team behind them.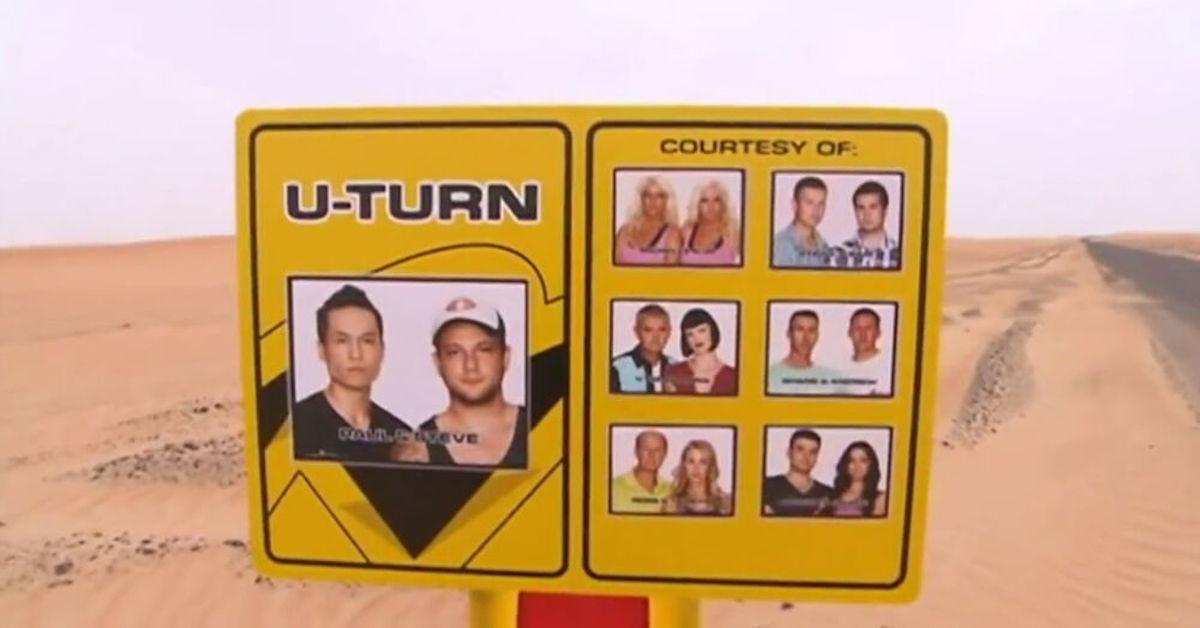 Article continues below advertisement
Plus, there's an Automatic U-Turn, in which the team to come in last place on the first task of the leg automatically has to complete both detours. This just seems unfair, but it is a good way to weed out the weaklings. And finally, we have the Must-Vote U-Turn, in which all teams vote for which team they'd like to be U-Turned. This is a fun way to mix up any strategy and alliances, and put the threats out in the open.
It's still possible for a U-Turn to come into play in 'The Amazing Race' Season 33.
Although there hasn't been a U-Turn yet, anything can happen in The Amazing Race. With only four teams left, and the departure times closer together than ever before (15-minute intervals between groups due to COVID-19 precautions), a U-Turn could make it or break it for any team. At this point, it would be strategic for any team to U-Turn Kim and Penn, but would it even be possible? They're unbeatable!
Tune into The Amazing Race Wednesdays at 9 p.m. EST on CBS.