Blood and Cheese Will Drastically Change 'House of the Dragon' (SPOILERS)
Ahead of the Season 1 finale of 'House of the Dragon,' many are curious to know if Blood and Cheese will show up. Here's everything we know.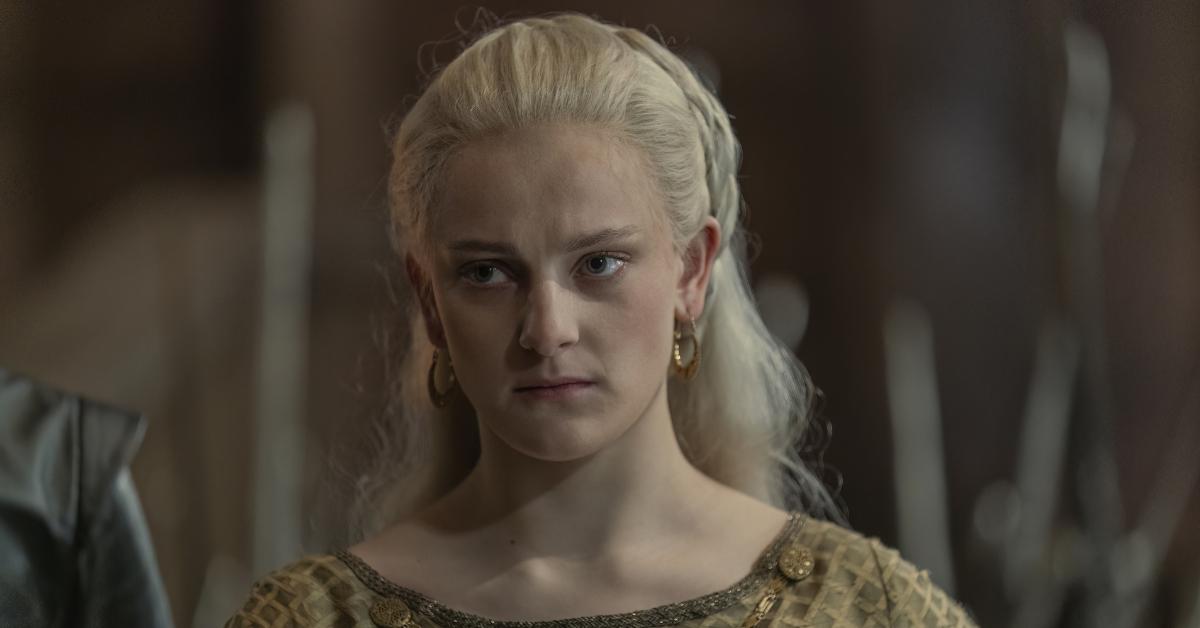 Spoiler alert: This article contains MAJOR spoilers for George R. R. Martin's novel Fire & Blood.
When it comes to George R. R. Martin's wildly popular fantasy franchise, fans are bound to witness devastating moments; from the infamous Red Wedding to the Night King killing Viserion in Game of Thrones, its evident heartbreak is inescapable. As for House of the Dragon, viewers will again bear witness to some of the most disheartening scenes in franchise history.
Article continues below advertisement
For now, we want you to know that if there is a Season 2 episode titled "Blood and Cheese," it will, without a doubt, be the most horrific installment in the entire series. Wait, why is that? Keep reading for all the known details regarding Blood and Cheese.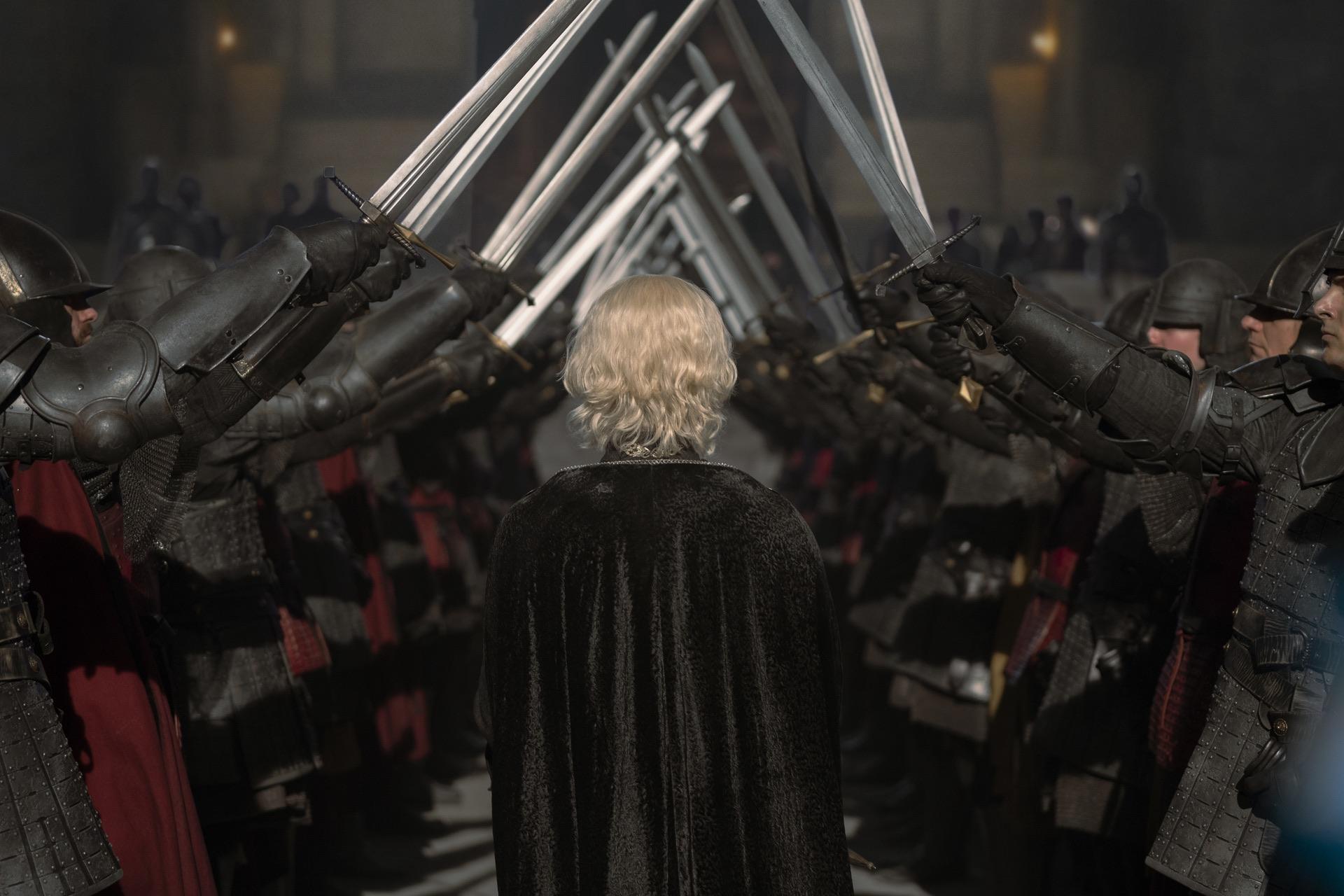 Article continues below advertisement
What is Blood and Cheese in 'House of the Dragon'?
Like its predecessor, House of the Dragon has plenty of its own jaw-dropping moments that will break the internet.
Although we already witnessed the tragic death of Queen Aemma (Sian Brooke) and saw Ser Criston Cole (Fabien Frankel) go rogue at Rhaenyra's (Milly Alcock) wedding celebration, nothing will prepare you for the Blood and Cheese incident.
Shortly after King Viserys I's death, all hell breaks loose; not only is Aegon II crowned his successor, but Prince Aemond and Vhagar practically kick off the Dance of the Dragons by killing Prince Lucerys and Arrax. Once word spread of his death, the blacks swore vengeance against the Aemon and the green council.
Article continues below advertisement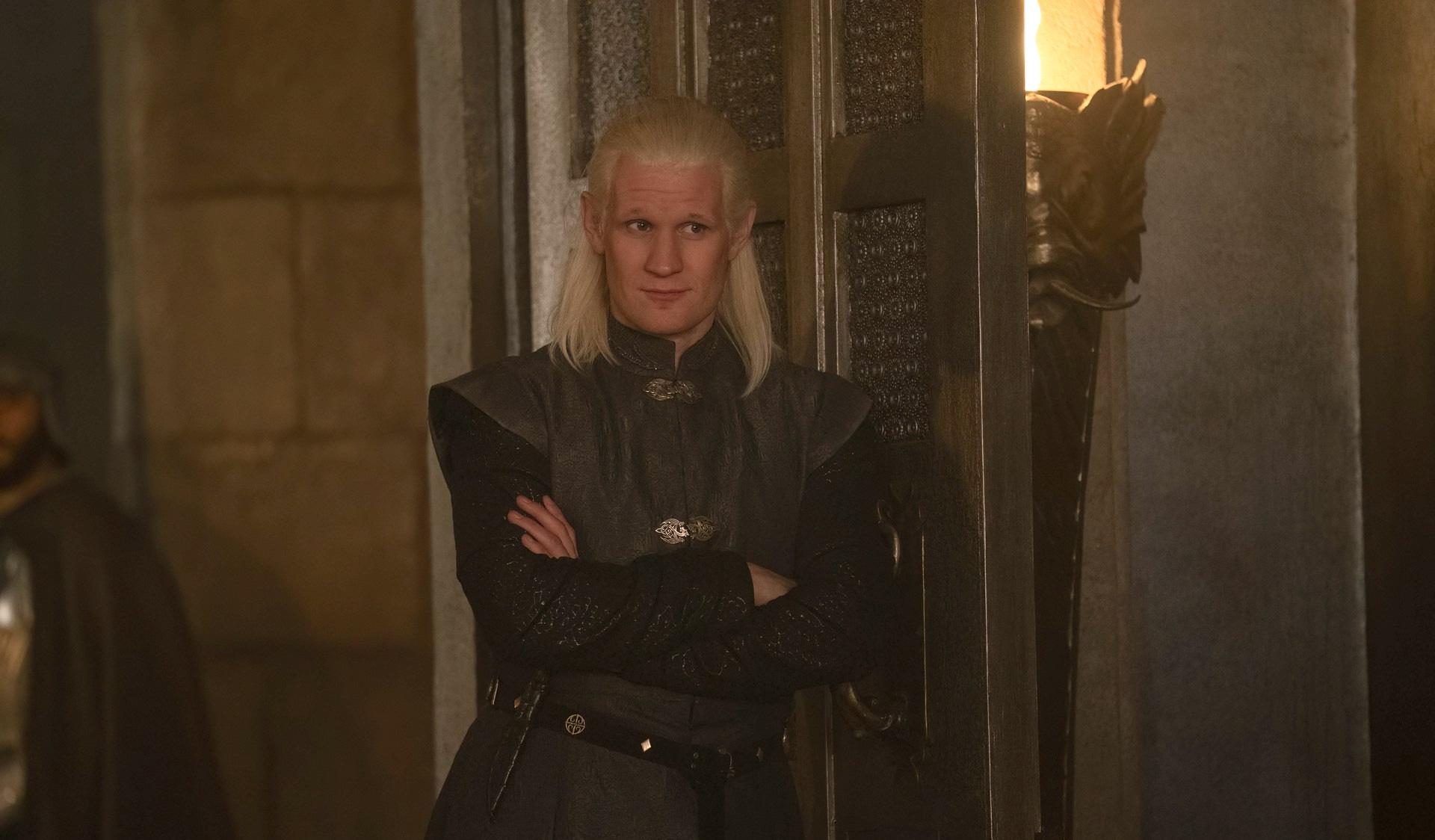 In the end, the person who successfully avenges Luke's death is none other than Prince Daemon Targaryen.
After he tells Rhaenyra that they will get revenge for her son's death, Daemon reaches out to his former lover and spymaster, Mysaria; at his request, she hires two assassins to carry out a grim task. Enter Blood and Cheese, a former sergeant of the City Watch and a ratcatcher familiar with all the hidden passageways of the Red Keep.
Article continues below advertisement
Mysaria orders Blood and Cheese to head to the castle, where they capture Alicent Hightower in her chambers. After restraining Alicent, the pair wait for Helaena and her children to arrive for their nightly visit. Upon arrival, Blood slays Helaena's guardsman while Cheese, in retaliation for Luke's death, asks Helaena which of her sons she wishes they kill.
As expected, Helaena offers her own life, but Blood and Cheese reject her proposal, even threatening to rape and kill all three of her children if she doesn't choose. Eventually, she reluctantly picks Maleor, whom she considers too young to understand what is actually happening; however, Blood beheads the six-year-old Prince Jaehaerys instead.
Article continues below advertisement
The pair flee the scene with his head, but the kingsguard soon capture Blood during an attempt to bring Jaehaerys's head to Daemon and collect his reward. Under torture, Blood comes clean about the plan and dies a few days later. As for Cheese and Mysaria, they mysteriously vanish and evade punishment.
The Season 1 finale of House of the Dragon airs Sunday, Oct. 23 at 9 p.m. EST on HBO and HBO Max.